The Cannabis Strains Best Liked by Women
More people than ever are today looking to cannabis as an alternative to treat pains, stress and anxiety. However, not all strains are equally preferred by everyone. Recent data shows us that female tastes when it comes to cannabis may be quite different to those of men. Find out about the cannabis strains that are liked by women!
---
Cannabis is becoming increasingly more mainstream. More people than ever today are wanting to take advantage of cannabis' various benefits such as for pain relief or to help with anxiety and stress. The number of today's cannabis users along with their demographic diversity don't just make the old "stoner" stereotype seem outdated. The question whether there are strains that may be better for certain people sure has its place. In this post we want to take a look at what cannabis strains are preferred by women.
Leafly published their own findings not that long ago.This data can give interesting insights into what type of cannabis is liked by a female audience. The results show not only what marijuana strains are popular among women, they can also tell us about the things that women look for when they decide on strains.
According to Leafly, the three most viewed strains by women are Blue Dream, Cookies and Sour Diesel. This data by itself may not be too revealing since the website claims that those strains are among the most popular anyway.
It is obvious from the data that females prefer uplifting Sativa strains and hybrids since both charts list only two Indicas. Even the hybrid strains that enjoy high popularity among women are those types of hybrids that are described as having an uplifting, happy euphoric effect, which suggest to us that this effect from weed is the one females desire most.
In is interesting to note that many of their favourite strains are also strains that are high in CBD. The interesting part here is that scientific research shows that CBD can be in particular effective to help fight anxiety, among its other beneficial medicinal properties.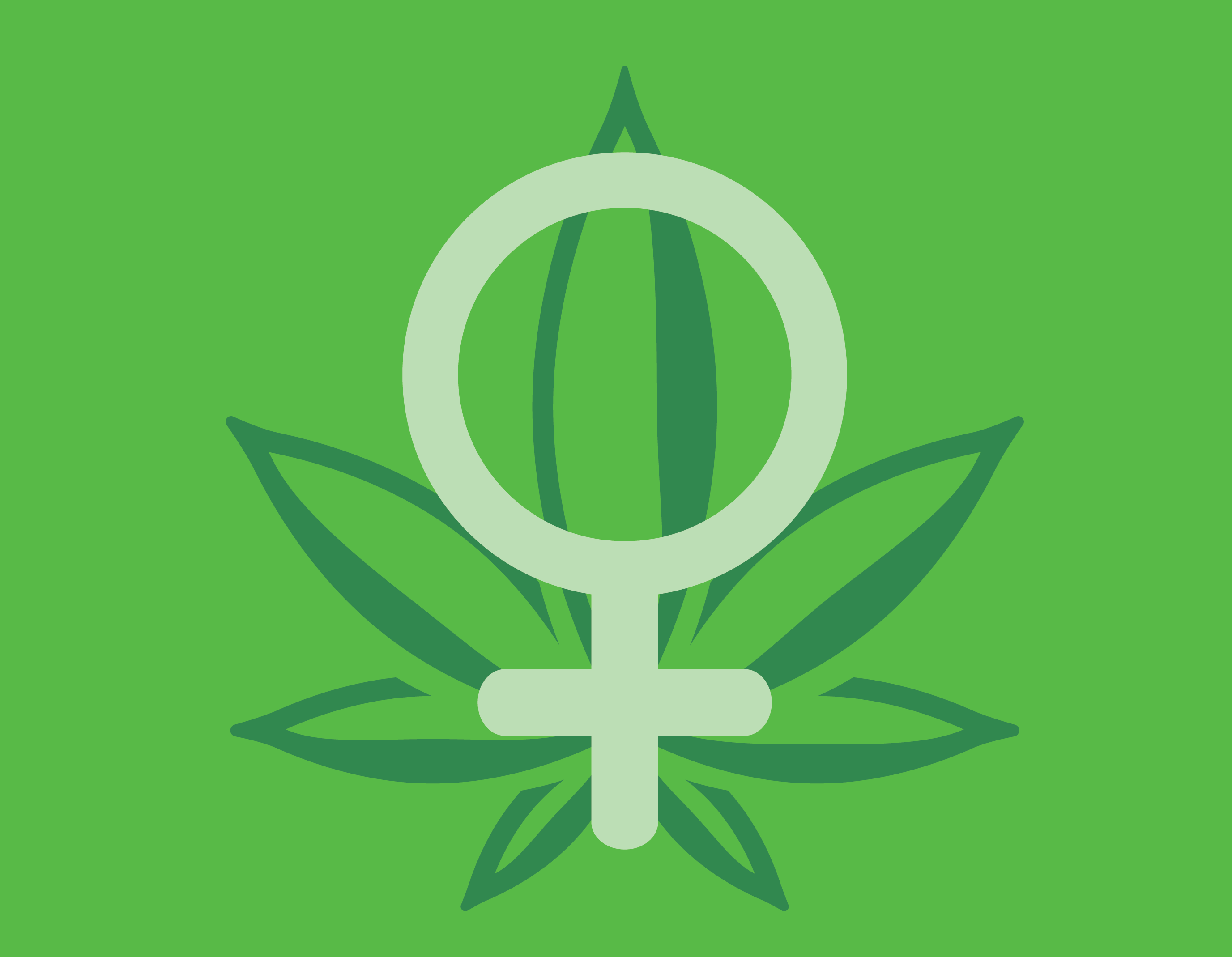 According to a renowned and popular cannabis magazine, women are often turning to cannabis when they want help and relief with "female conditions" which include menopause, cramps, breast cancer, PMS or anorexia. Cannabis strains high in CBD seem to be perfect in helping to treat those ailments.
One other common quality that we see looking at the strains favoured by women is their ability to relieve anxiety. This becomes clear as soon as one examines the favoured top strains, all of them strains that are said to have anti-anxiety effects. This finding is not too surprising, seeing that women are twice as likely to suffer from mood disorders like anxiety when compared to men.
HOW ABOUT OTHER CANNABIS QUALITIES THAT ARE LIKED BY WOMEN?
One may argue that women have "better" tastes than men, while others say that tastes are really merely subjective. Regardless, looking at what strains females chose most often, strains that shine with sweet and fruity flavours are definitely among the women's favourites. Some of the most viewed top strains from the Leafly data include strains that bring fresh and fruity flavours to the table.
In conclusion and given this revealing data about female preferences when it comes to marijuana, it seems that women prefer strains high in CBD that have a happy and uplifting effect with a fresh and fruity aroma.
Those findings can be helpful for dispensaries and seed banks who want to offer their female clients just the right strains that they will love!
Do you agree with the above? What are your favourite cannabis strains? Feel free to share your opinion here in the comment section!