Top 10 Feminized Cannabis Strains of 2022
Huge levels of THC. Complex terpene profiles. Big yields. These strains have everything it takes to make our top 10 list of feminized seeds for 2022. If you're looking for some fresh genetics, you can't go wrong with any of the cultivars detailed below. You'll find purple varieties, stoning indicas, stimulating sativas, and much more.
By
---
These hard-hitting, terpene-rich varieties represent our best feminized cannabis seeds of 2022. We have a massive catalogue of genetics on offer, so it takes something exceptional to make the cut. Below, you'll get to know a group of strains that provide exceptional potency, productivity, aromas, and tastes. If you're searching for nothing but glistening, sticky buds—without having to sex your plants—then our top 10 feminized seeds are for you.
Unlike their autoflowering counterparts, these strains follow the photoperiod (light cycles) of the season to produce flowers. Outdoors, these cultivars will simply follow the rhythm of nature. Indoors, it's up to you to "flip" to a light cycle of 12 hours on and 12 hours off to encourage them to start churning out aromatic buds.
The following strains were selected based on user preferences, trends, and tastes, alongside some high-octane recommendations from the team at RQS. What awaits is nothing short of pure dankness!
1. Royal Gorilla
Our Royal Gorilla is one of the strongest strains available from Royal Queen Seeds. We have managed to bring this powerful cannabis strain all the way from the U.S. - the only place were it had been available until now.With an average THC level of 25% - and exceeding 30% depending on the phenotype - this incredible beast will take you soaring the skies....or have you glued to the couch!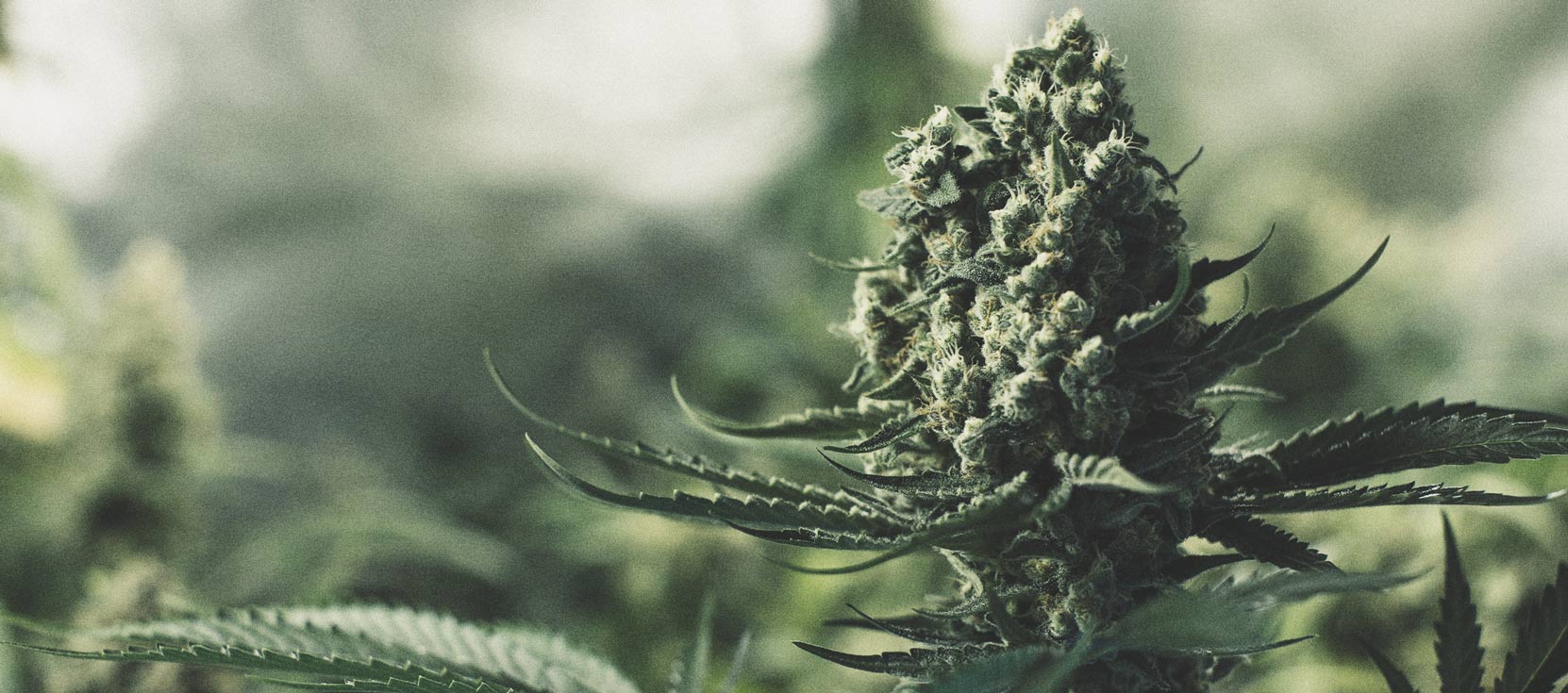 2. Green Gelato
As the lovechild of Sunset Sherbet and Thin Mint Girl Scout Cookies, Green Gelato stands as our own spin on the legendary Gelato strain. This well-balanced hybrid produces tight and compact flowers that are small in structure but high in THC. Beginner smokers would be wise to tread with caution around this strain, and even veterans should take things slower than normal. A THC content of 27% means her high comes on fast and strong. Brace yourself for a deeply relaxing and clear-headed experience delivered alongside complex flavours of citrus, earth, mint, pepper, and vanilla.
Indoor specimens produce up to 700g/m² after a flowering time of 8–10 weeks. If growing outdoors, get ready to harvest up to 800g/plant in early October.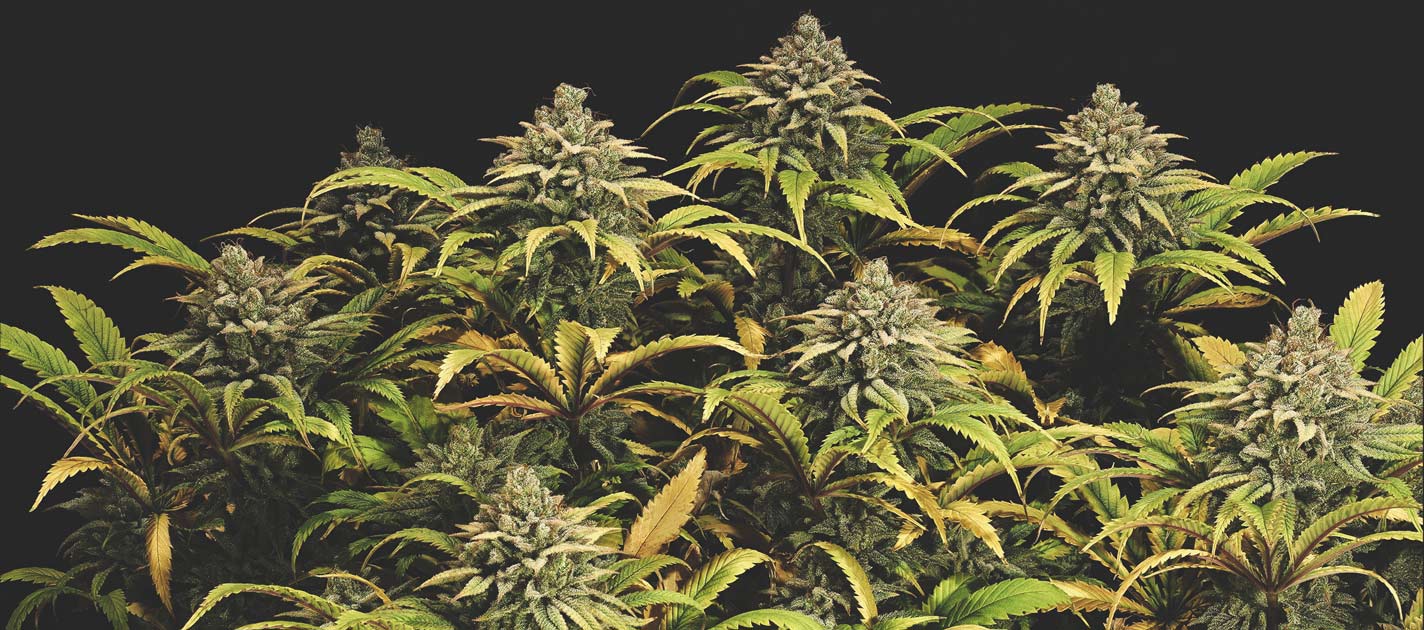 3. Amnesia Haze
Amnesia Haze easily ranks among our best feminized seeds of 2022. Her high levels of THC, lively terpenes, and medium CBD content make her stand out year after year! Our Amnesia Haze strain stems from the original Amnesia, and has all of the traits to prove it. This cultivar exhibits dense and frosty colas bearing a THC content of 22%, which synergises with citrusy, earthy, and peppery terpenes to inspire a motivating high perfect for daytime use.
Specimens cultivated in grow tents peak at a height of 140cm and produce 600–650g/m². Plants grown outside reach up to 210cm and produce 650–700g/plant in late October.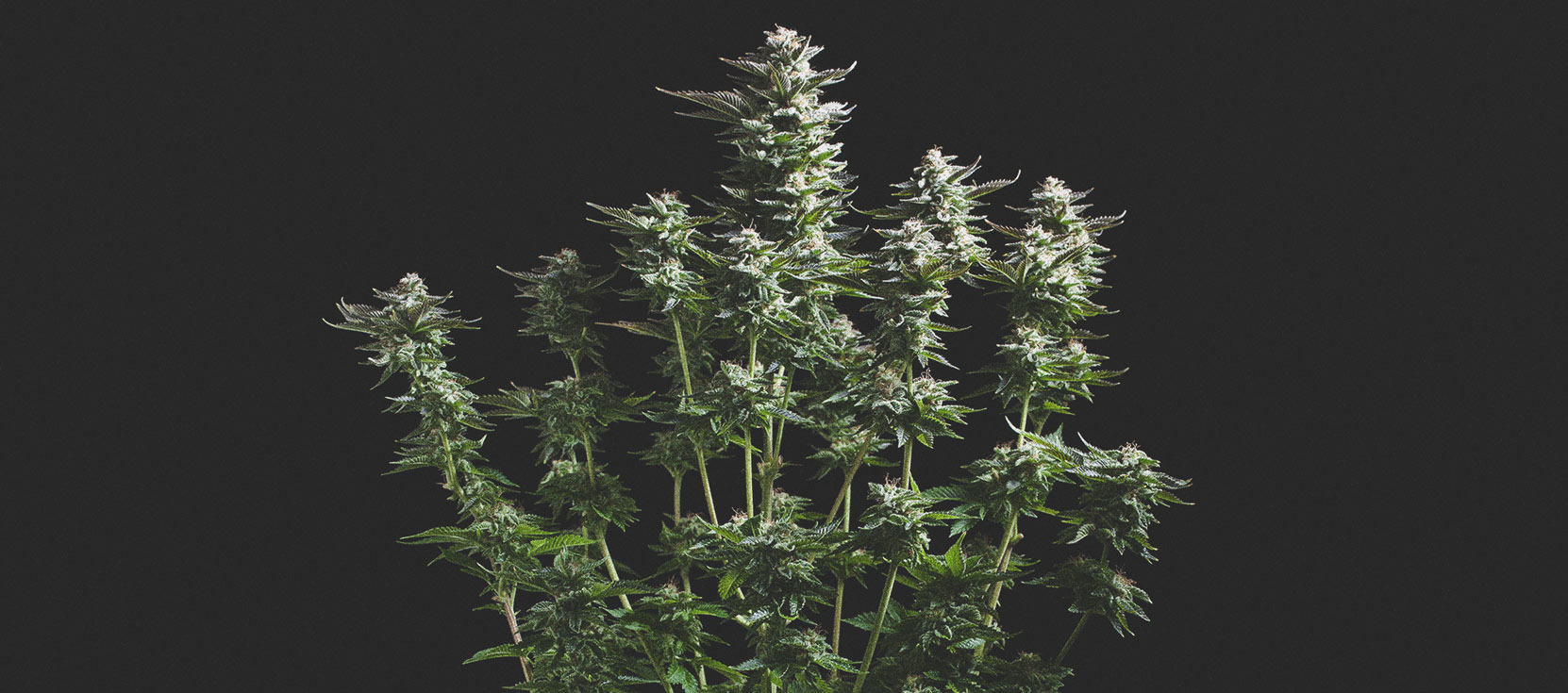 4. Triple G
Triple G. What a stunner! Boasting vibrant shades of light green and deep purple, this strain could arguably be deemed one of our best cannabis seeds based on looks alone. However, she's more than just a pretty face. Her delectable buds possess a THC content of 26% and terpenes that unleash tastes of chocolate, citrus, diesel, and earth. What else would you expect from the offspring of Gorilla Glue 4 and Gelato 33?
Indoor plants grow to 90–140cm and, when exposed to powerful lights and adequate nutrients, produce up to 575g/m² after 8–9 weeks of flowering. With more space and sunlight at their disposal, plants churn out up to 650g/plant and top out at 180cm.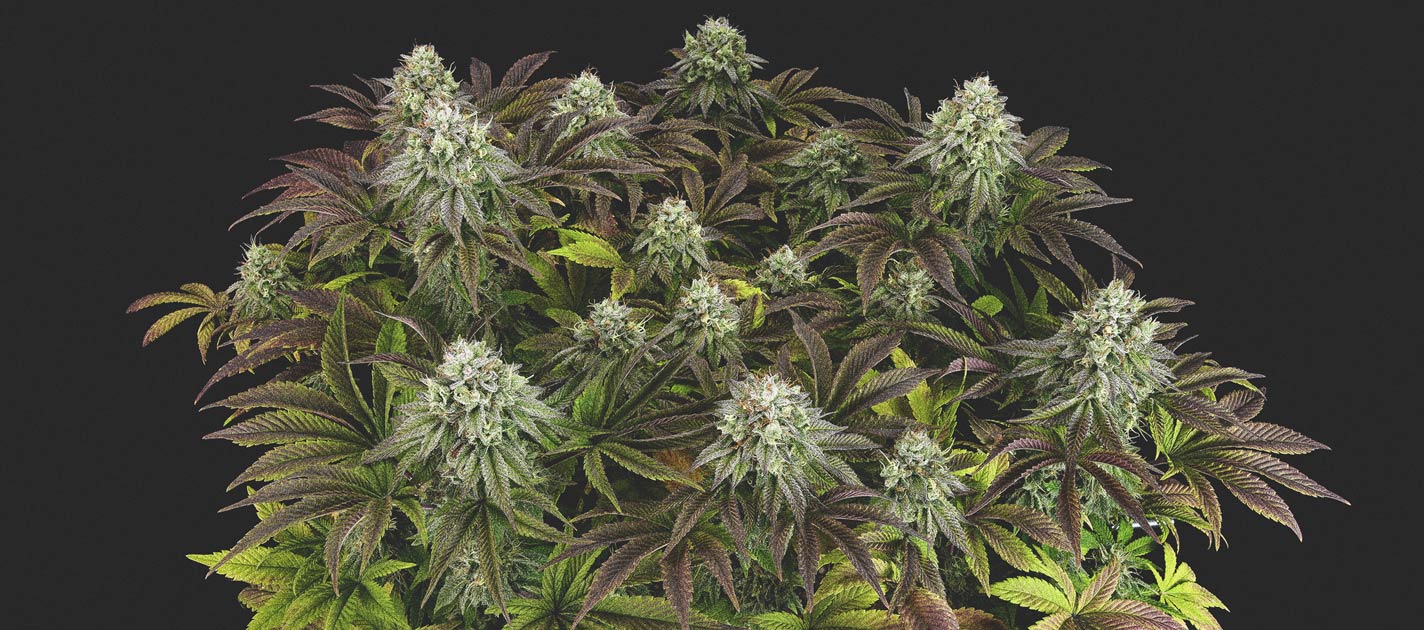 5. Royal Runtz
Royal Runtz packs some serious heat. Her dense and resinous flowers hold massive levels of THC and terpenes that light up the taste buds. With a THC content of 27%, she holds the title as one of the strongest strains in the RQS archive. You'll feel her energising and euphoric high set in after only a couple of hits. Although her tastes of candy and fruit will tempt you to keep smoking, you should take your time with this potent lady to find your sweet spot.
This cultivar produces great results both indoors and outdoors. Plants grown indoors reach 90–130cm and pump out up to 500g/m². Prepare to harvest their flowers 8–9 weeks after initiating flowering. Outdoor plants grow to taller heights of 160–180cm and produce between 400–450g/plant. Prepare to harvest and dry these buds in the middle of October.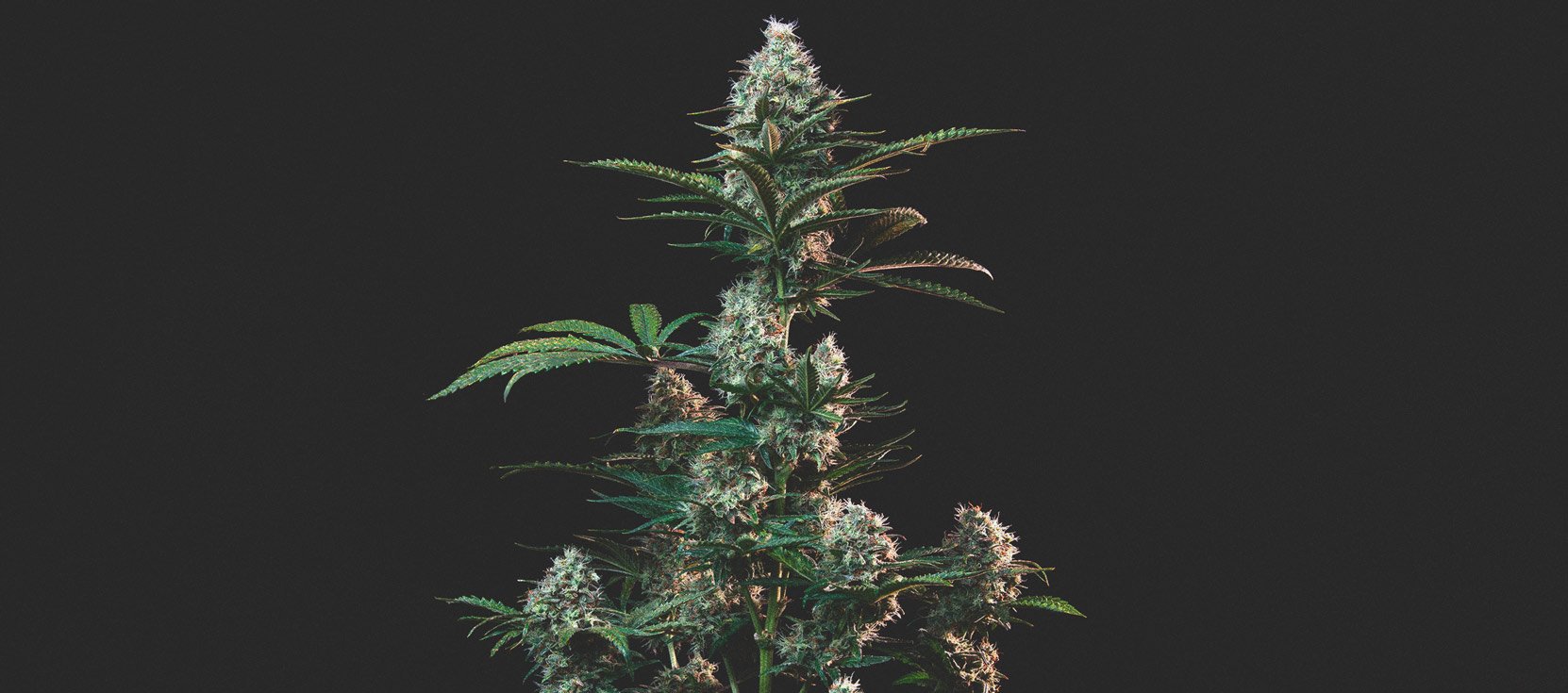 6. White Widow
You'll have a hard time finding a weed lover that hasn't heard the name White Widow. Our variety descends directly from Widow Widow S1 and features all of the frosty flowers and earthy tastes that skyrocketed this lineage to stardom. With a perfectly balanced genetic profile consisting of 50% sativa genetics and 50% indica, this strain maintains a compact size in smaller indoor spaces, but surges in height outdoors. You can expect a soothing and relaxing high when smoking these buds; a THC content of 19% will keep you mellow and euphoric without tipping you over the edge.
If you value stealth above all else, apply LST indoors to keep your plants as short as 60cm. Treat her to adequate lighting and nutrients, and you'll harvest up to 500g/m² after a flowering time of 8–10 weeks. Outdoors, you'll watch your plants peak at 190cm and produce 450–500g/plant during early October.
7. Sweet ZZ
Take one hit of this strain to see exactly why she ranks as one of the top weed strains of 2023. Her complex yet complementary terpene profile will light up your taste buds with potent notes of candy, citrus, and fruit. Adding to this, her THC content of 22% will cast a wave of relaxation over your entire body while keeping your mind active and creative. Sweet ZZ inherited these tempting traits from her legendary parent strains Grape Ape and Grapefruit.
You'll start to get impatient while watching these buds develop; shades of purple, green, and orange, along with a thick coat of trichomes, will certainly whet your appetite. Indoors, you can expect plants to grow to 80–140cm and churn out 550–600g/m². Carry out LST and top plants early to keep them at the lower end of this spectrum. Outdoors, you'll enjoy watching your plants surge to 200cm. Prepare to process up to 550g/plant during late September.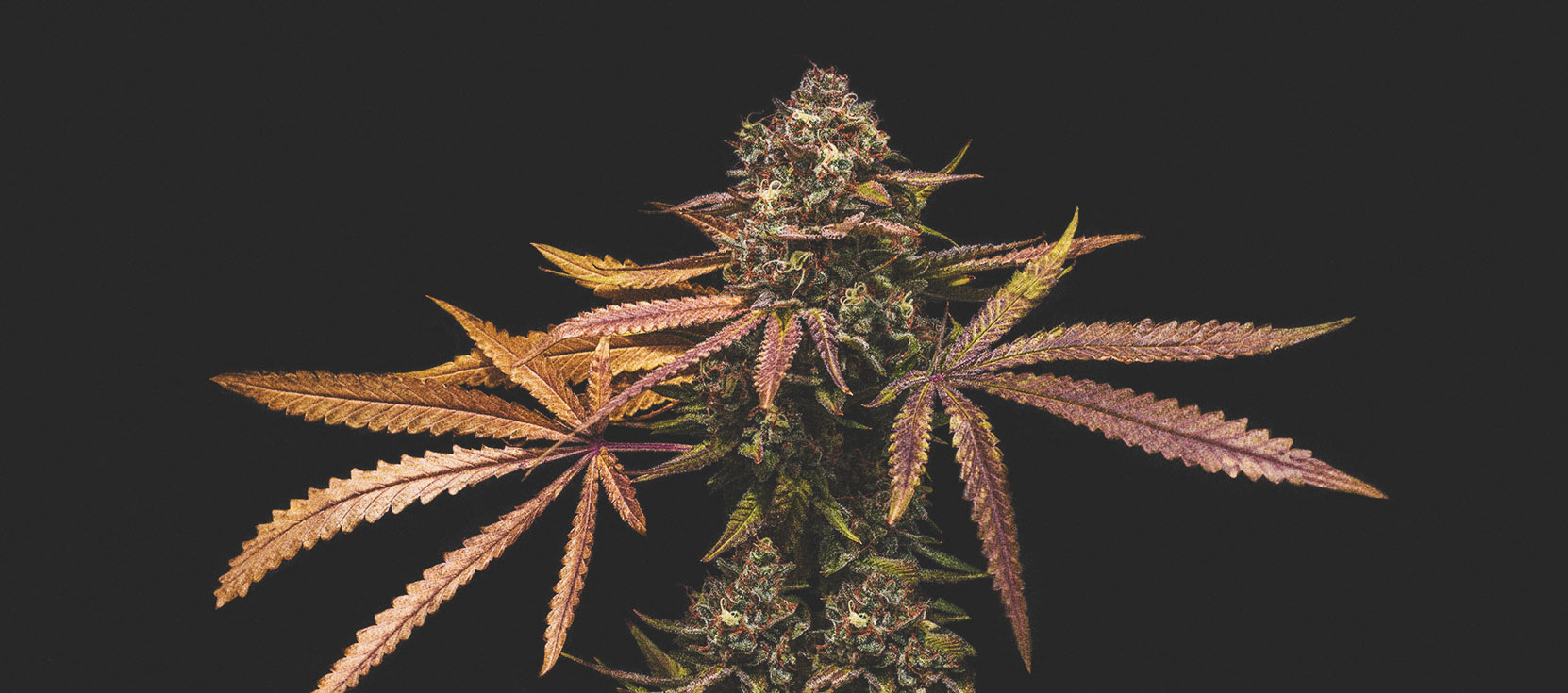 8. Royal Skywalker
Take to the stars with this indica-dominant powerhouse. The progeny of Blueberry and Mazar, Royal Skywalker pairs high THC levels of 25% with insanely fruity terpenes. These phytochemicals come packaged in attractive dark green flowers just begging to be sampled. After hitting a blunt or bong, buckle up for a relaxing and muscle-melting high.
Royal Skywalker does well both indoors and outdoors, and thrives in regions with short growing seasons. Indoor plants produce up to 600g/m² after spending 9–10 weeks in the flowering stage. Those grown outside will churn out 500–600g/plant by the time October swings around.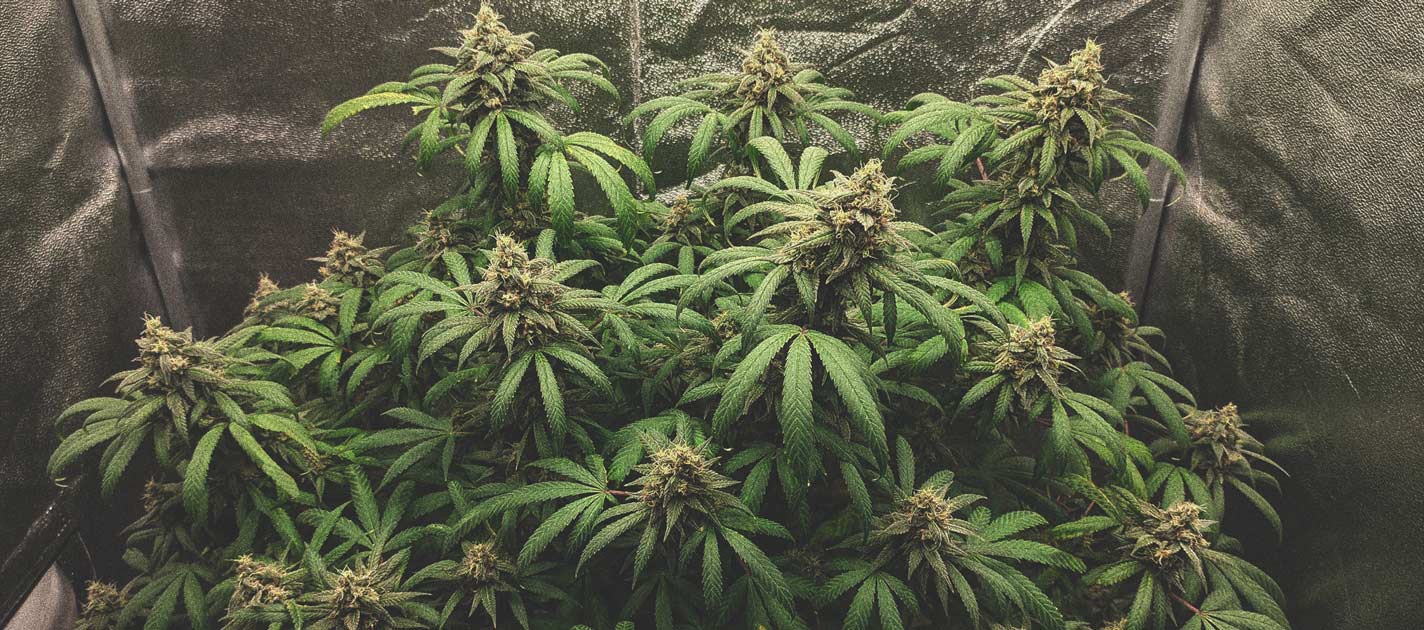 9. Purple Queen
El Patron deserves a place in your seed collection as one of the top cannabis strains of 2023. To start, her high THC content and shockingly frosty buds are enough to get almost any weed lover excited. Our talented breeders created this trichome-heavy variety by crossing AMG with Shiva. She inherited savoury terpenes, sativa dominance, and a high that will leave you wanting to raid your fridge and bliss out to some music.
Sow these seeds indoors for a heavy return of up to 550g/m². If you have the space, let El Patron form one large central cola and peak at a height of 130cm. If you prefer a stealthy approach, top and train her to keep her around 90cm from the floor. Outdoors, she'll grow to a taller height of 200cm and produce up to 600g/plant ready for harvest during late October.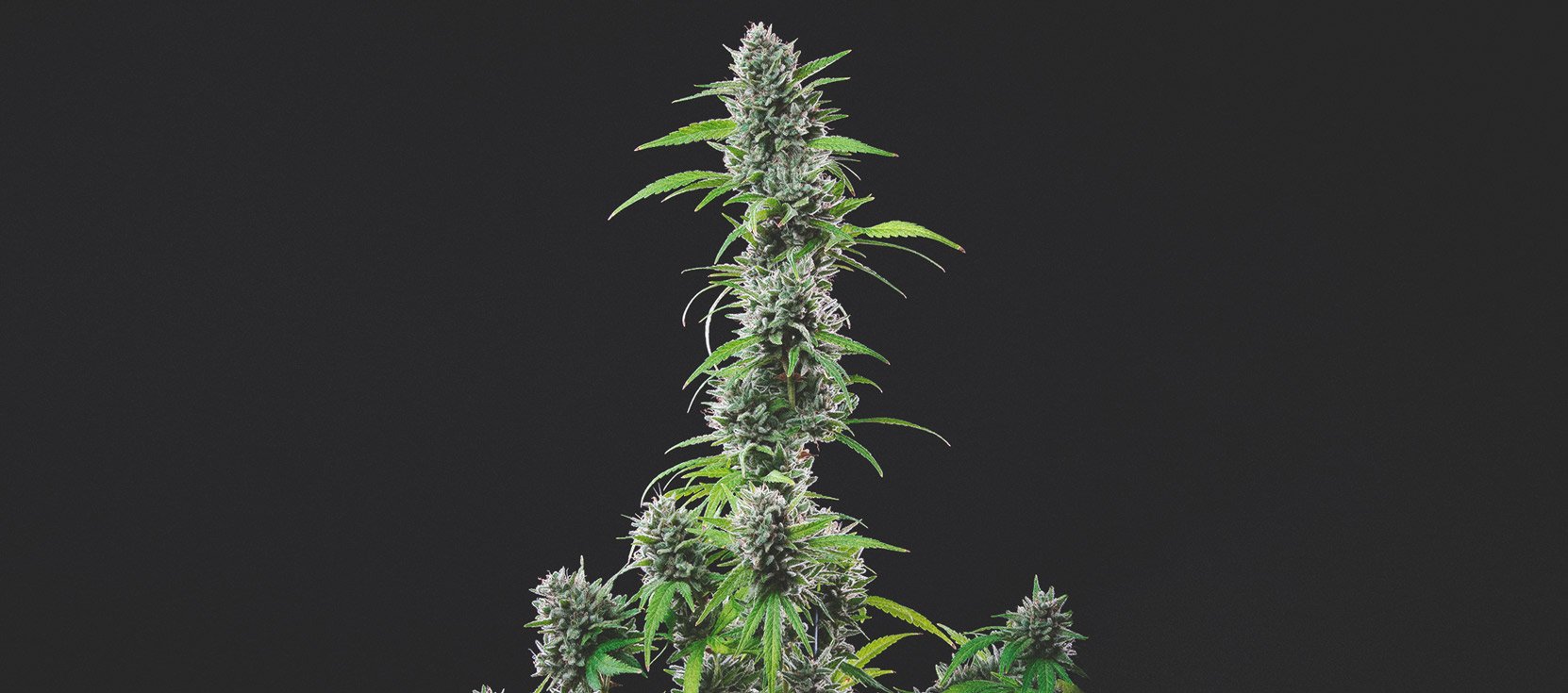 10. Cookies Gelato
The lovechild of two of the most flavourful strains in existence, Cookies Gelato boasts a terpene profile that sets the taste buds ablaze. Girl Scout Cookies passed down fruity notes and hints of earthiness, whereas Gelato 33 endowed the progeny with powerful hits of sugar and sweet desserts. Flavour aside, Cookies Gelato also possesses one of the highest THC levels in the RQS archive, clocking in at 28%. With a perfect balance of indica and sativa genetics, she serves up a high that rocks the body and blasts the mind into a state of ecstatic stimulation.