5 EXTRA FREE SEEDS if you spend 70€ during Black Friday with code BF5G
KNOW MORE
Online Exclusive: Free Cannabis Seeds And Merchandise
Free Seeds
RQS offers a randomly selected cannabis seed for free with *qualifying purchases made in our webshop. Simply place a minimum order of €25 to receive one free seed. For each spend threshold achieved (above €25), the number of seeds increases up to 60 free seeds! For more details, please see the tables below. All seeds are selected at random from the Royal Queen Seeds catalogue.
Free Cannabis Merchandise
Running alongside our Free Seeds promotion, we have a range of merchandise that can be earned for free with *qualifying purchases in our webshop. Minimum orders of €25 will receive a free grinder. For each spend threshold achieved (above €25), smoking papers and lighters are added. For more details, please see the tables above.
Qualifying purchases exclude vaporizers.
The Royal Queen Seeds Free Seeds and Free Cannabis Merchandise promotion is not available in conjunction with any other offers or discounts.
Shipping and stealth shipping costs do not count toward the qualifying threshold.
Only free seeds will apply to UK orders. Merchandise freebies, such as paper, rolling papers, lighters or grinders cannot be applied

If you have any questions about either the Free Seeds or Free Cannabis Merchandise promotion, please don't hesitate to contact a member of our customer service team.
Our Freebies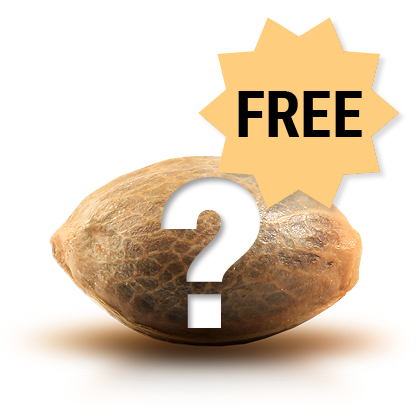 The Seeds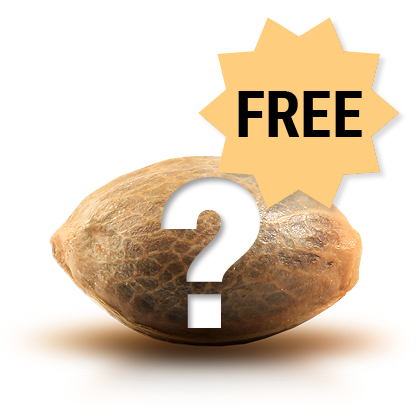 Of all these free cannabis items, it's the seeds that have probably caught your attention. The Free Seeds are selected at random. No need to worry, though. These seeds come from some of our choice varieties including Amnesia Haze, Critical, Royal Moby, White Widow, or another award-winning strains. The fun will be in trying to discover which is which. Regardless, it'll be a pleasant surprise.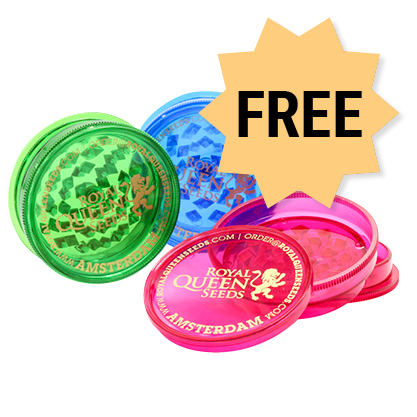 Grinder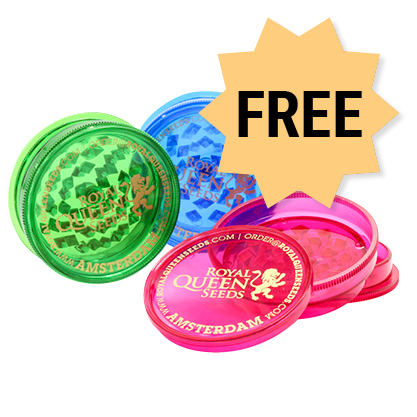 The perfect way to grind up your fresh grown Royal Buds. It does not matter if your wish to smoke your royal cannabis buds or use them to bake a cake. For both ways its very useful to have a cannabis grinder to make sure the cannabis is nice spread over the joint or cake. No longer sticky fingers by tearing up a bud with your hands. All the sticky icky will now get in to your joint.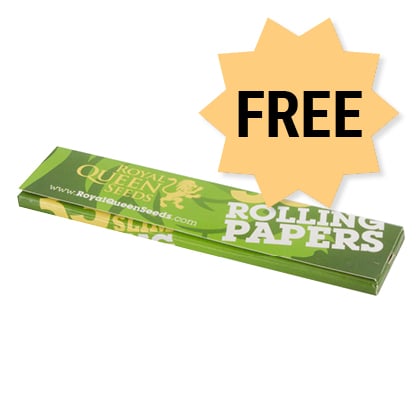 Papers And Filters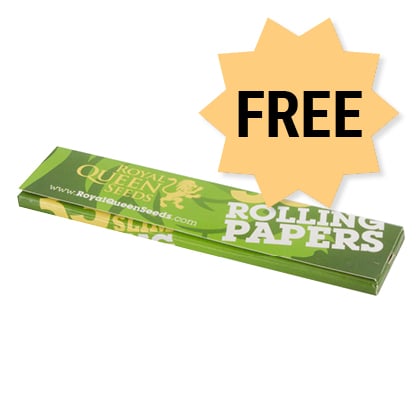 The rolling papers and filter tips we offer make for a fantastic trip. They're designed to ensure an even, unhurried burn. This gives you time to enjoy and absorb your weed. They measure 4.5 by 10.8 centimetres and won't interfere with the taste of your favourite strain. The filters let you get every last drop of mellow gold in the joint without getting burned.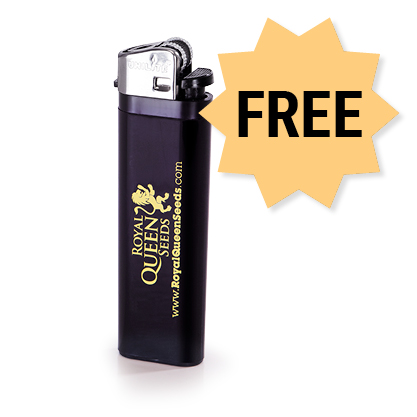 Lighters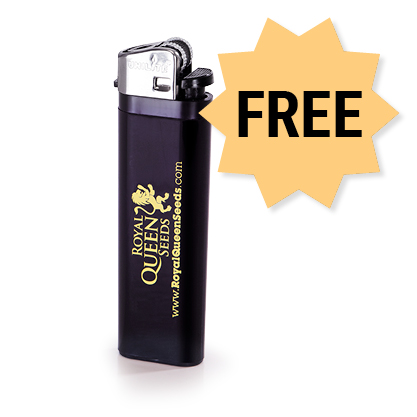 The lighter has long been associated with the 420 lifestyle. There are good reasons for this. The lighter features an elongated shape that makes it safe to handle. The Royal Queen Seeds lighter comes in sleek black with the company logo, office number, website address, and email address. Among smoker lighters, it's one of the best.