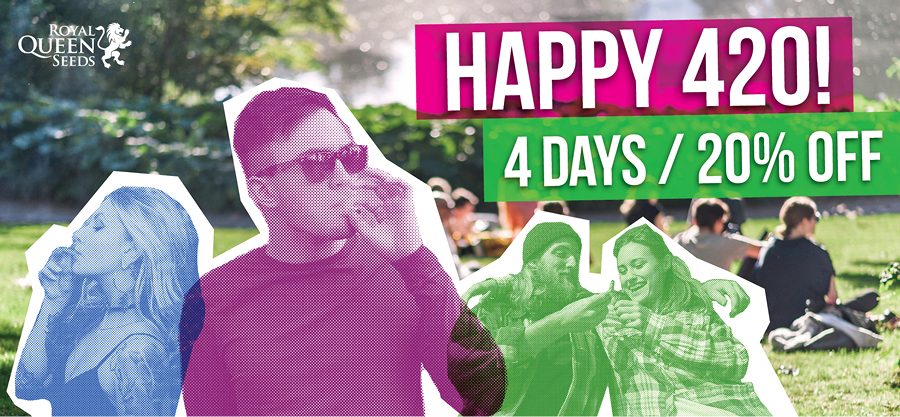 420 time is about great memories and even better discounts
To celebrate the stoner holiday of the year, RQS is offering a period of mind-blowing discounts—all in honour of 420. From the 17th–20th of April, you can get an incredible 20% off all seeds and growing accessories. All you need to do to get started is pick a category, and choose a strain.
An unforgettable 420 adventure is only a click away!
*Promotion not valid in conjunction with other promotions or discounts. Oils excluded.
*Promotion valid until 20th April 2019