Information about shipping cannabis seeds
Providing our customers with the most efficient and private shipping methods available is at the top of our great customer service list. Expediting orders for our lucky customers means timely deliveries, attention to privacy preferences and service with a smile.

We are happy to ship our quality products to many countries around the world. Before ordering, we gently recommend confirming your item selection(s) and your country are included in the shipping information below.

Making sure our customers receive their packages safely and efficiently is important to us. By utilizing a tracking service for many of our products customers can easily track orders. Please feel free to choose the shipping option best suited for your specific order requirements on the checkout page.

Customers needing shipment within the EU may expect delivery within 5 to 15 business days. For speedier parcel deliveries we suggest Track and Trace. Once the order has been expedited and leaves our warehouse a tracking number will be provided to you exhibiting a more exact time and date of delivery.

Orders placed before 12:00 P.M. will be packed and shipped in one business day

For convenient shipping information please refer to the shipping methods below:

International Shipping Destinations
To obtain the highest quality service and products, please confirm which products can be shipped to your specific country by using the table below.  
| | |
| --- | --- |
| Please note: The estimated delivery time to countries within Europe is 3 to 15 business days and the estimated delivery time to the rest of the world is 5 to 20 business days. |   |
|   |   |
| Germany |   |
| France |   |
| Belgium |   |
| Italy |   |
| United Kingdom |   |
| Spain |   |
| Greece |   |
| Poland |   |
| Switzerland |   |
| Finland |   |
| Czech Republic |   |
| Bulgaria |   |
| Austria |   |
| Ireland |   |
| Sweden |   |
| Denmark |   |
| Croatia |   |
| Slovenia |   |
| Latvia |   |
| Portugal |   |
| Romania |   |
| Luxemburg |   |
| Slovakia |   |
| Hungary |   |
| Estonia |   |
| Cyprus |   |
| Malta |   |
| Lithuania |   |
| Canada - Shipping costs CAD $10,00   |   |
| Serbia |   |
| Albania |   |
| Bosnia and Herzegovina |   |
| Macedonia |   |
| Ukraine |   |
| Liechenstein |   |
| Andorra |   |
| Turkey |   |
| Montenegro |   |
| Russian Federation |   |
| Moldova |   |
| Norway |   |
| Iceland |   |
| Isle of Man |   |
| Monaco |   |
| San Marino |   |


Personal and Private Shipping Care
The people at Royal Queen Seeds understand your desire for privacy. We gladly ship your parcel using the utmost in nonpublic packaging for the ultimate privacy you appreciate. The parcel examples below are exactly what the exterior of our parcels look like. The only information accessible to the public eye is your address, our (return-) address and the necessary postage information required.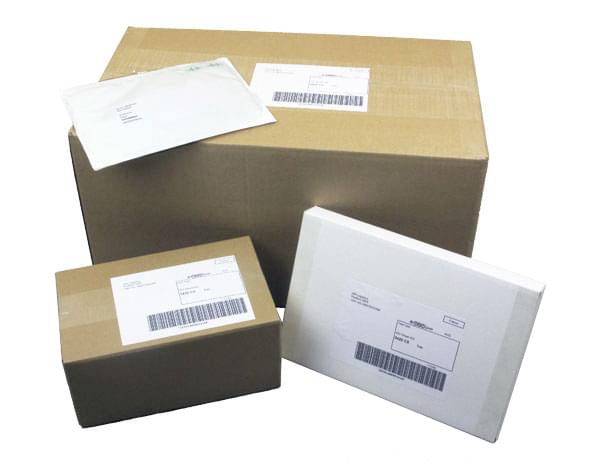 Extra Stealth Wrapping!

Royal Queen Seeds takes discrete wrapping to a new level.
Now you can order Royal Queen Seeds seeds in a sealed DVD case! Waiting for the seeds is every growers and blowers nightmare and some might be worried about the package and what it looks like. We at Royal Queen Seeds take these concerns of our customers very serious and all you find on our packages is your address and the necessary postage information. But some could consider even that not stealth enough. So, to soothe even the most worried customer, we are now offering Royal Queen Seeds seeds in a very special wrapping.

There is no promotional material inside, no invoice, no reference to RoyalQueenSeeds.com. Your ordered seeds (in their original packaging) are manually wrapped in a supplementary sheet that looks just like the ones you find in a regular DVD case and then placed in the case. The included DVD is no fake - you will receive a random B-movie with your order. The case is then sealed for maximum security from prying eyes.

We charge an extra €5 for this special stealth shipping service.
Please note that free gifts like stickers and smoking papers will not be added to the order if stealth shipping is selected.
Stealth Shipping from Royal Queen Seeds on Vimeo.
Disclaimer:
1. We appreciate your business and work diligently to provide our customers with the best service possible. Providing accurate customer payment and shipping information at the time of purchase saves time and money. Please note Royal Queen Seeds will not be held accountable for any incorrect information provided by the customer. Incorrect customer information resulting in incorrect delivery, non-delivery, detainment or charges will remain the customer's responsibility.

2. Terms & Conditions also include: The customer is fully liable for any order which has shipped and left our warehouse. Royal Queen Seeds cannot be held responsible or liable for any product content or charges involved should your parcel be stopped by any international customs process. Royal Queen Seeds releases all responsibility and obligation over to the customer for parcels which have left our warehouse.