The Best Feminized Cannabis Seeds 2016
Choosing the right cannabis seeds is one of the most important parts of any grow. So here is a list of some of our favourites for 2016, giving you a varied selection to choose from!
---
Royal Queen Seeds has a huge range of feminized cannabis seeds to offer, so much so, that picking the right one can sometimes be a challenge. We pour a lot of love and care into the breeding of each and every one of our strains; they are all worthy of your time! Yet, this year, we thought we would put together a handy list to showcase some of the strains well suited to growth in 2016. So let's get into it!
INDICAS
Pineapple Kush
A combination of Pineapple and OG Kush, Pineapple Kush brings together some very legendary genetics into a potent and fruity strain. She offers a dank, sweet taste and aroma, which follows through into a surprisingly cerebral-dominant high. The relaxing body stone one would expect of an indica is still there, but it is far less couch locking than the high from her parent, OG Kush. When it comes to growing Pineapple Kush, this hardy little plant can thrive both indoors and outdoors. Indoors, she will reach heights of up to 120cm, producing up to 500g/m² after roughly 7-8 weeks of flowering. Outdoors, Pineapple Kush can grow to 180cm, potentially producing an average of 550g/plant at the end of September. She is an excellent choice for those looking for the quick grow times of an indica and an uplifting, happy high.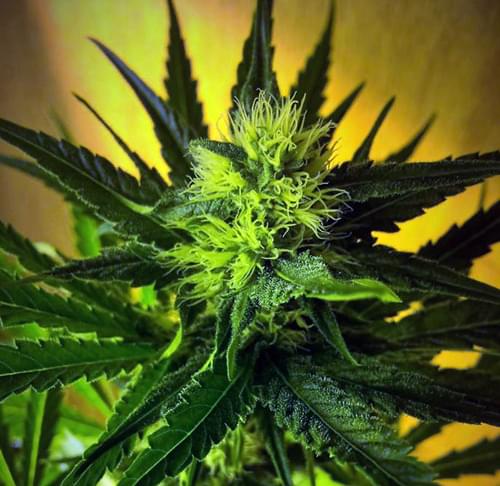 Royal AK
Our very own take on the illustrious AK-47, Royal AK is one of the most potent and easy to grow strains in the Royal Queen Seeds catalogue, also making her one of the most popular. Well known for her thick layer of resin, this beauty produces some very sticky, pungent, and ultimately relaxing bud. Royal AK is known as a one-hit wonder, and for good reason. Her potency means even the most seasoned veterans can be taken aback by her strength. Although she is a hybrid, Royal AK's indica side comes through think and fast, easing both mind and body into relaxation. Indoors, Royal AK will reach a maximum height of 140cm, flowering in 8-9 weeks and producing up to 575g/m². Outdoors, Royal AK gets a little bigger, hitting heights of up to 170cm and producing a yield in the region of 650g/plant.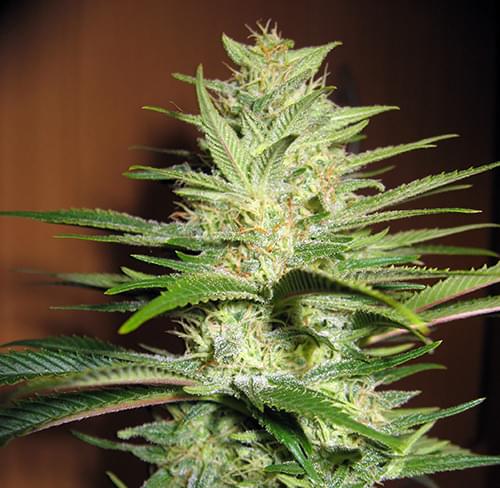 SATIVAS
Amnesia Haze
Despite being an extremely old-school strain, Amnesia Haze still contends with the best of them. She is a multiple award-winning sativa with an iconically powerful head-high, launching the mind far into space. You can expect some very uplifting and euphoric feelings from Amnesia Haze, that can quickly slip into an overwhelming couch-lock as the body relaxes in the mind's absence. She has the classic fresh and citrusy flavour that many have come to love in Haze strains. As a grower, she is able to get pretty big, bushing out both in and outdoors. In a grow room, yields can hit the region of 650g/m² when grown with a skilled hand, after a flowering period of 10-11 weeks. Outdoors, things get a little crazy, with potential yields of up 700+g/plant in late October. Without a doubt, Amnesia Haze is a connoisseur classic!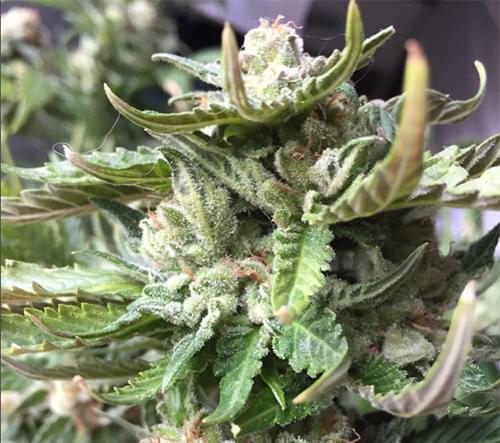 Shining Silver Haze
By combining a classic Haze with both Northern Light and Skunk, we have produced an award-winning variation of a world-famous strain. Shining Silver Haze encapsulates everything loved about Haze strains, but adds a twist with its unique high and short flowering times. She induces a cerebral high the likes of which is seen with few other strain, offering sheer potency and euphoria to the point it borders on psychedelic. Despite Shining Silver Haze's sativa dominance, she doesn't actually grow that tall in the grow room, reaching up to 1m on average. This combines with a flowering time of 9-10 weeks (fast for a Haze), and can produce up to 450g/m² indoors. Without a doubt, she is a timeless strain worthy of any sativa lover.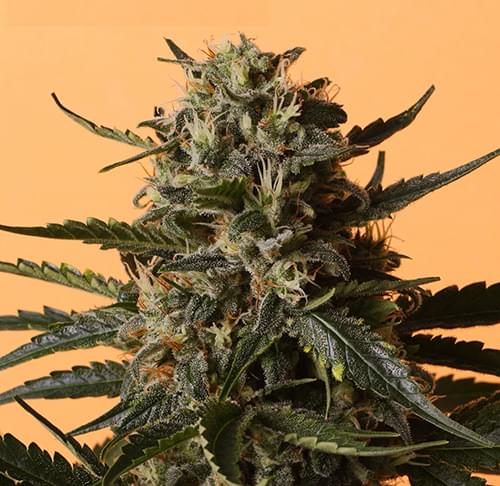 CBD
Painkiller XL
Bred to be easy to grow, have a short flowering time, and offer a balanced CBD:THC ratio, Painkiller XL is an excellent choice for anyone looking to use cannabis for more therapeutic pursuits. A combination of Respect 13 x Juanita la Lagrimosa, this cannabis strain produces a moderate and balanced cannabinoid content of up to 9% for both CBD and THC. The result is a very functional and mellow experience that imparts soothing relaxation and mental uplift. As a grower, Painkiller XL exhibits a strong resilience and vigour. She flowers in 8 weeks, and can produce up to 550g/m² indoors, or 550g/plant outdoors. On the whole, Painkiller XL is a fine choice for anyone wanting a smooth and functional experience, allowing them to enjoy this strain of choice and still go about their day.
Medical Mass
For those looking for as high a CBD content as possible, Medical Mass has a lot to offer. A combination of Critical Mass x CBD dominant plant, Medical Mass offers users a potent 11% CBD content. When you consider anything above 4% is usually considered to be strong, it really highlights the potential of this strain. The high offers a gentle buzz that doesn't get in the way of your day, but still offers great value. When grown indoors, Medical Mass usually reaches up to 1m in height, flowering in 7-8 weeks, and producing up to 500g/m². Outdoors she gets a little bigger, reaching up to 1.5m and producing up to 500g/plant. If you want CBD combined with a sweet, succulent taste, you could do no better!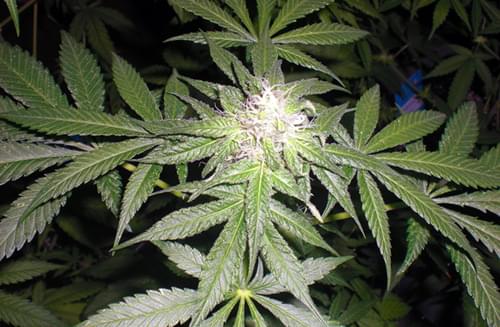 FAST
Speedy Chile
A crossing of Early Skunk x Chile Indica, Speedy Chile is all about lightning-quick turnarounds that can rival even the fastest autoflowering strain. It gives growers who want to stick to the regular photoperiod way of growing a strain that can yield results just as quickly as if they had made a switch to autoflowering strains. Being indica dominant, Speedy Chile induces a smooth and relaxing body stone. When grown, she flowers in just 6 weeks, yet despite this rapid flowering time, is able to produce up to 535g/m² indoors, or 500g/plant outdoors. She is the ideal strain for those looking to keep their stash topped up on a very regular basis!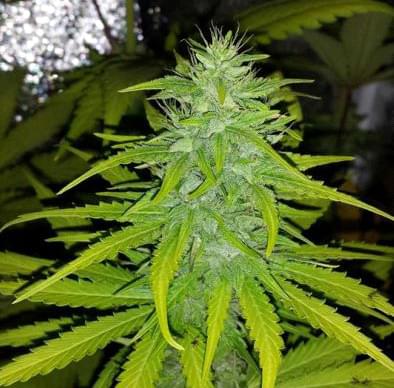 Stress Killer
One of the first ever CBD autoflowering strains to hit the market, Stress Killer is a new innovation offering those wanting the rich power of CBD in an easy to manage, fast growing plant. As the name suggests, she is highly adept at easing the mind and relieving stress. The high is well balanced and functional, aiding relaxation and meditation. As a grower, Stress Killer goes from seed to harvest in 11 weeks, offering ease of growth and resilience. She produces a citrusy fresh aroma and can produce up to 500g/m².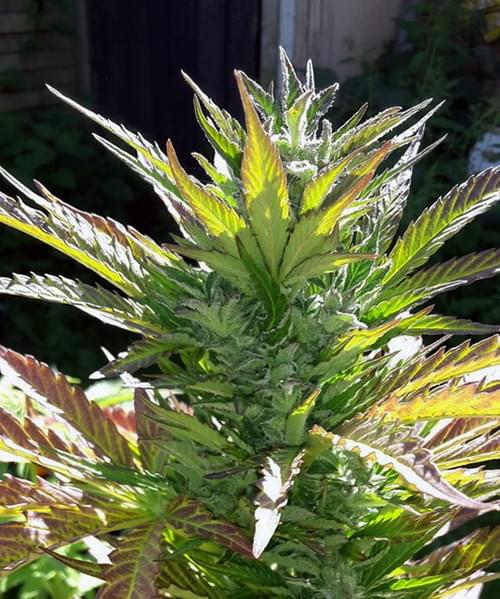 PRODUCTION
Royal Moby
Royal Moby is an award winning cannabis strain that lives up to her name when it comes to production. Just like the fabled Leviathan, this plant is big! Able to reach up to 1.5m indoors and 3m outdoors, you can rest assured that she has the infrastructure to really churn out the bud. And what bud! Royal Moby is one of the strongest strain we sell, inducing a very potent and uplifting experience. Expect euphoria and happiness to follow her use. Her biggest yields can reach quantities of 700g/plant dried after 9-10 weeks flowering. Quite the beast!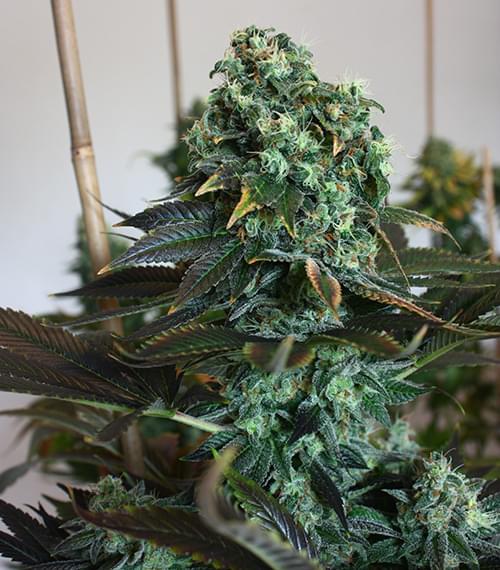 Critical Kush
The genetic blend of Critical x OG Kush, Critical Kush stands on the shoulders of some very legendary genetics. The result is a vigorous and proud plant, producing large amounts of potent connoisseur level weed. Taking heavily from the Kush genetics, Critical Kush induces a deeply relaxing mind and body stone. Yet, unlike conventional Kushs, she won't leave you couch locked and lethargic. Combine this with a flowering time of roughly 7 weeks and yields of up to 550g/m² indoors, or 550g/plant outdoors, and it becomes abundantly clear that Critical Kush is a powerhouse of production and quality.