AK-47: Meet the One-Hit-Wonder Strain
Don't be fooled by her name; though AK-47 might be as powerful as the assault rifle she's named after, her effects will leave you in a peaceful, relaxed bliss for hours. Find out more about this iconic hybrid below.
By
---
AK-47 is a Dutch coffeeshop classic. Officially brought to market in 1992, AK-47 was created from a mix of Asian and American landrace strains, and it quickly became a hit due to its fantastic aromas and strong effects. Since its launch in the 1990s, countless seed banks have tried to copy this iconic Dutch favourite. Keep reading as we shine our strain spotlight on AK-47 and uncover its origins, growth traits, aromas, and more.
---
The History of AK-47 Cannabis
To the modern smoker, the name AK-47 is synonymous with award-winning weed. In fact, AK-47 is arguably the most awarded strain on the market, boasting a total of 27 accolades and awards from cannabis competitions including the Barcelona High Life Cup, the High Times Cannabis Cup, the Toronto Treat Yourself EXPO, the Great Canadian Canna Cup, and Argentina's Copa Cata Zona Norte.
While many seed banks now offer their own version of this strain, the original AK-47 was bred in the Netherlands. AK-47 is the proud creation of Simon Smit. Simon is a former biology teacher from the Netherlands who first discovered his love for cannabis after travelling to Africa in 1986, where he first tried smoking the plant on its own—something that is not a common practice in the Netherlands or Europe. Simon immediately fell in love with the aromas, flavours, and effects of the plant in its pure form and began collecting seeds from his travels to grow and breed back home in the Netherlands.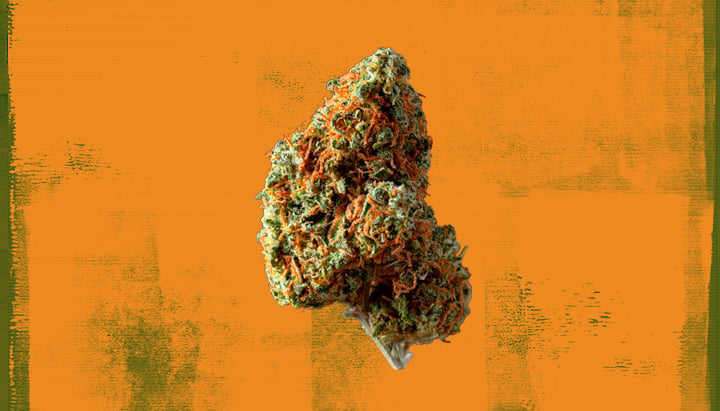 In the late 1980s/early 1990s, Simon was offered a job at an already well-known seed bank. After a brief stint, Simon decided to start his own seed company. In 1992, AK-47 made it onto its catalogue and quickly began winning over growers and smokers everywhere. Thanks to its great effects and delicious aromas and flavours, AK-47 quickly earned its spot on coffeeshop menus across Amsterdam, along with other strains. Coffeeshops like De Dampkring and Green House won cannabis cups in 1995 and 1996 with Simon strains like Kali Mist and White Russian.
Simon created AK-47 from a combination of seeds he gathered during his travels. While Simon hasn't disclosed the exact genetic origins of AK-47, he has revealed that she is a descendant of Colombian, Mexican, Thai, and Afghani landraces. AK-47 is roughly 65% sativa dominant, which shines through in her physical traits and effects.
The Effects of AK-47
AK-47 is a very potent cannabis strain. In fact, it's her strong effects that got AK-47 her name. "The name was given not out of any idea of violence, but more in association with its 'one hit wonder' effect", writes Simon on its website. Even for experienced smokers, one hit of AK-47 is all you'll need to bask in her effects. Almost immediately after lighting up, AK-47 produces a euphoric cerebral sensation that many users find uplifting, social, and creatively stimulating. At the same time, AK-47 also produces a strong underlying body high.
Many recreational users enjoy smoking AK-47 while listening to music or enjoying the outdoors. Depending on your tolerance, you may also enjoy it as a daytime strain as its euphoric, cerebral effects may help to heighten your mood and increase your focus. Some users, however, may prefer using AK-47 in the comfort of their homes to soak up the strain's warm physical buzz as they watch a movie and later retire to bed for a restorative night's sleep. Either way, be sure to keep some snacks handy—AK-47 is known to cause the munchies.
Note that, in larger quantities or in people with a low tolerance, AK-47 may produce couch-lock. Some people may also experience dry eyes and cotton mouth, and the high THC content of AK-47 (over 20%) may cause paranoia in some people.
Thanks to its relaxing physical stone, AK-47 has become particularly popular among holistic cannabis users.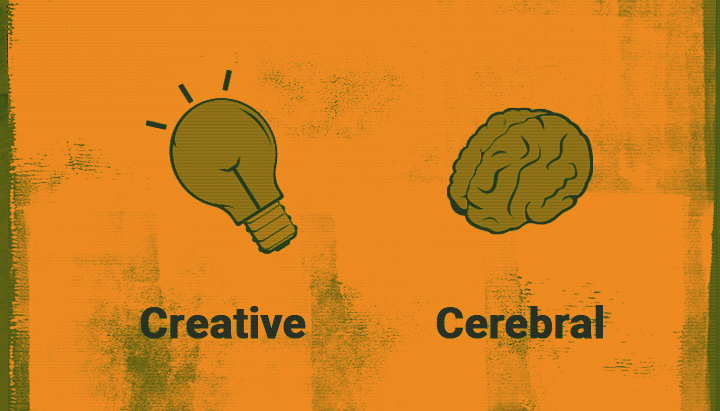 Aromas and Flavours of AK-47
AK-47 produces a ton of sticky resin, which gives its flowers a stunning frosty appearance and mouth-watering aroma. In fact, Simon warns that AK-47 plants give off a very pungent aroma as they grow, which may be a problem for some growers.
Simon describes the strain's aroma as "sweet and fruity", though users often also pick up on sour, earthy undertones, hints of Skunk, and subtle floral hints. Meanwhile, AK-47 boasts a mild, sweet floral flavour with hints of sandalwood and incense.
Unfortunately, Simon doesn't provide any testing of the plant's terpene profile, but users report the strain being rich in:
Myrcene, which is known for its musky aromas and relaxing properties.
Pinene, which has a fresh pine scent and is said to reduce tension.
Caryophyllene, which provides a peppery bite and has been studied for its anti-inflammatory potential.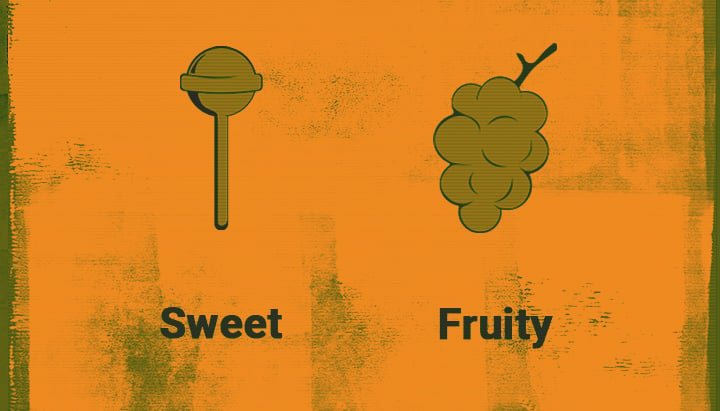 Cultivation Difficulties — Is AK-47 Easy to Grow?
AK-47 is renowned for being a breeze to cultivate. Like many of Simon's strains, AK-47 has been tailored to the harsh, temperate Dutch climate. That means that she veges vigorously, quickly achieving a compact structure with strong side branches and broad, dark green leaves. As a token of Simon's hard breeding work, the original AK-47 is known for producing very uniform plants—something that isn't the norm in the world of cannabis genetics.
As they flower, AK-47 plants develop long buds with clusters of swollen calyxes and a thick, white coating of trichomes. To accommodate the Dutch season, AK-47 plants flower very quickly and are resilient against mould and mildew.
Note that AK-47 plants are very smelly and it is recommended to keep them far away from your neighbours to avoid causing a nuisance when growing this strain outdoors. Indoors, you'll want to use a carbon filter to help mitigate the strong smell coming from your tent, room, or closet.
Royal AK — A True Descendant of AK-47
Can't get your hands on the original AK-47, or tempted to try another variant of this classic? Our Royal AK is bred from a unique blend of Colombian, Mexican, Thai, and Afghani landrace strains, resulting in a 60% sativa-dominant hybrid that's easy to grow in a variety of setups. Like the original AK-47, Royal AK is a compact strain that delivers great yields in express time. It also boasts a fruity aroma and has a balanced effect that couples mental clarity and euphoria with a physical stone.
| | |
| --- | --- |
| | Columbian, Mexican, Thai & Afghan |
| | 525 - 575 gr/m2 |
| | 80 - 140 cm |
| | 8 - 9 weeks |
| | THC: 19% |
| | |
| --- | --- |
| | Sativa 60% Indica 40% |
| | 600 - 650 gr/plant |
| | 130 - 170 cm |
| | Early October |
| | Balanced, Clear, Stoned |
AK-47 Weed Strain: FAQ
Q: Is AK-47 marijuana indica or sativa?

A: AK-47 is a sativa-dominant hybrid cannabis strain. The original AK-47 is 65% sativa-dominant, but varieties from other seed banks may vary.

Q: What is AK-47 weed good for?

A: AK-47 is a great strain for growers in need of a fast, resilient, and easy-to-grow variety. Its balanced effects are great for both daytime and nighttime use.

Q: How strong is the AK-47 strain?

A: AK-47 is a high-potency cannabis strain capable of producing over 20% THC. Independent lab results published reported THC levels of 21.5% in 1999.

Q: What are the parents of the AK-47 strain?

A: AK-47 was bred from a combination of Colombian, Mexican, Thai, and Afghani landrace genetics.

Q: What are the effects of AK-47?

A: AK-47 is a strong strain that produces a euphoric/uplifting cerebral high and a relaxing physical stone at the same time.