Top 10 most popular Autoflowering Marijuana Strains 2015
As the name suggests, autoflowering cannabis plants automatically produce blooms without the need to regulate light levels to trigger bud production. This feature alone makes them ideal for a wide variety of growing environments.
---
On top of this, they also possess a rapid growth rate that makes them adaptable to cooler climates and provides early crop harvesting. In fact, this type of cannabis will often complete its cycle in slightly over three months at the most. Also, since they're not dependent on fluctuating light levels, they can handle outdoor urban and suburban settings. Not all autoflowering strains of cannabis are created equal, though, so here's some examples of the best in this category.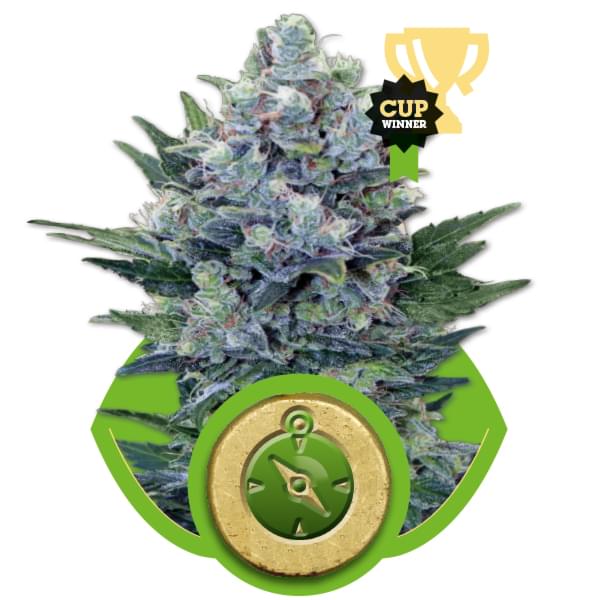 Northern Light Automatic
A favorite for medical marijuana, Northern Light is a mix of primarily indica cannabis with some sativa added. As such, the strain is particularly abundant in cannabidiol or CBD. This is the drug usually responsible for producing the couch-locked or relaxed effect associated with many types of marijuana. Northern Light is great for pain relief and insomnia but also for anxiety or just as a way to relieve the tension from a rough day at work. While being a bit tall for an indica-derived variety, it generates a plethora of sweet-tasting buds in only two-and-a-half months.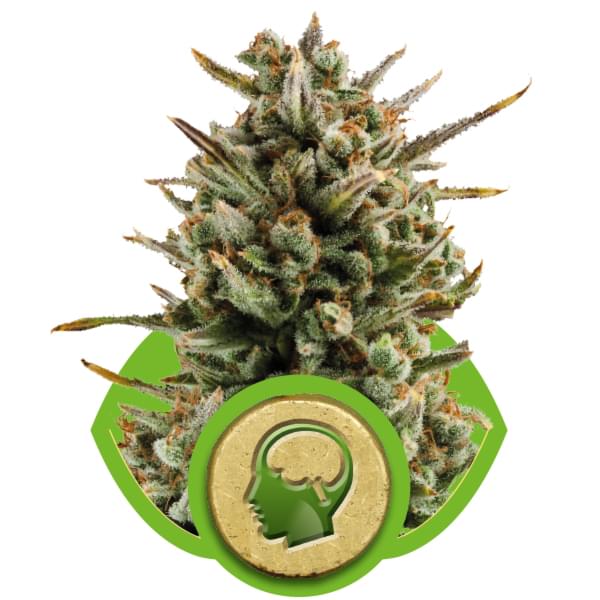 Amnesia Haze Automatic
Spice things up with Amnesia Haze. This strain is descended almost entirely from the sativa family. Sativa marijuana is strong in tetrahydrocannabinol or THC, the drug in marijuana that produces the classic euphoric high. While not as favored for medicinal uses, THC-rich sativa cannabis strains can be used to relieve depression and stimulate appetite. Many people with attention-deficit disorder also claim THC helps them focus their attention. With its sativa ancestry, Amnesia Haze is quite large, reaching up to one-and-a-half meters or five feet. With this size, though, this strain rewards you with anywhere from 40 to 150 grams of spicy-sweet buds in just under three months.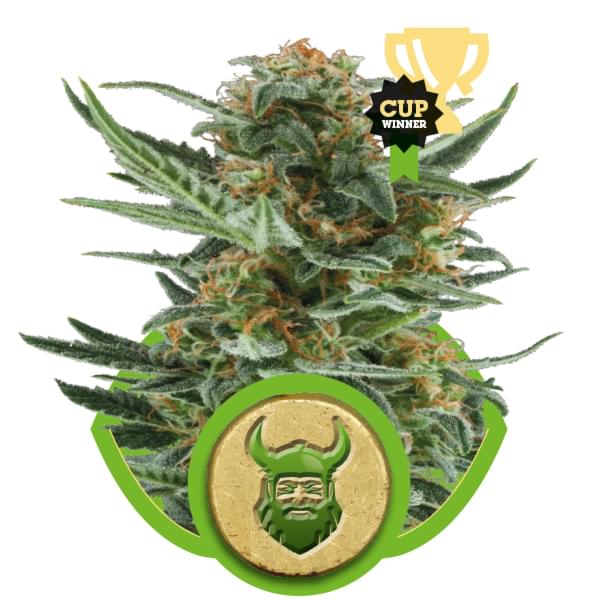 Royal Dwarf
Royal Dwarf provides the best cannabis seeds for anyone with limited space. These plants rarely exceed 60 cm or just under two feet. Don't let this small stature fool you. Royal Dwarf can potentially churn out 60 grams of buds in no more than just over a month. While its form strongly suggests an indica background, this strain contains enough sativa to provide both an energetic high and a tranquil feeling.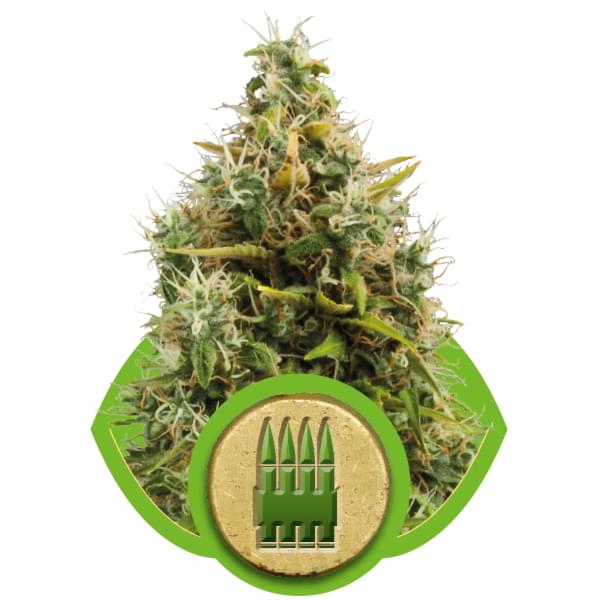 Royal AK Automatic
Despite a mainly sativa background, Royal AK Automatic is actually fairly compact at just one meter or nearly 40 inches, making it among the best cannabis strains for anyone looking for euphoria. From start to finish, Royal AK can sometimes generate 160 grams of blossoms within two-and-a-half months. This strain gives both a sweet flavor and a creative rush that's tempered by a bit of mellow relaxation.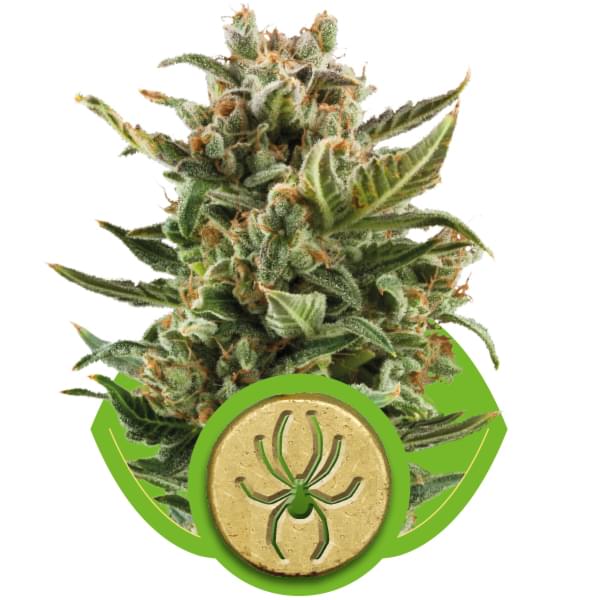 White Widow Automatic
With clear indica dominance, White Widow Automatic provides some of the best weed seeds for medical cannabis. The plants are great for indoor production, yielding a usual height of only half a meter or just over one-and-a-half feet with the occasional plant growing twice this tall. An amazingly productive strain, White Widow Automatic generates 190 to 240 grams of lemony-tasting, pain and anxiety-relieving flowers in just a month and two weeks.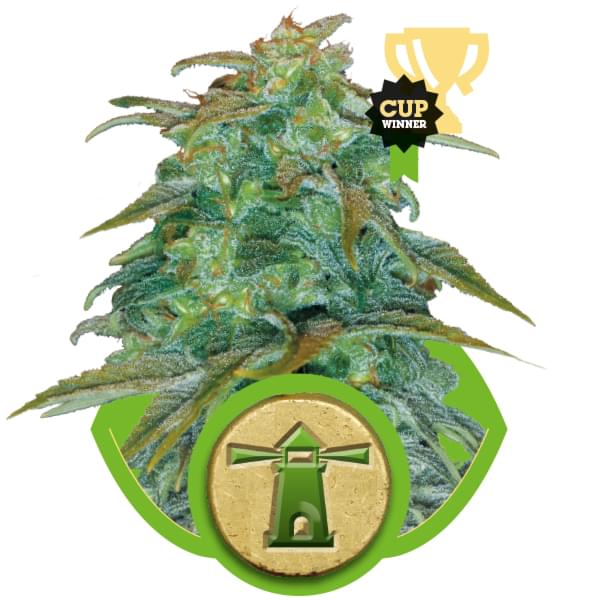 Royal Haze Automatic
Haze has always been a famous line of sativa cannabis plants with the usual drawbacks of being too large and taking too long to grow. Now you can buy cannabis seeds that'll produce a manageable version with all the benefits. Royal Haze Automatic maintains a compact form of no more than one meter or just under three-and-a-half feet and is ready to harvest in just three months at the most. The resulting crop can total 180 grams of THC-laden blooms that will supply a generous number of mind-expanding trips.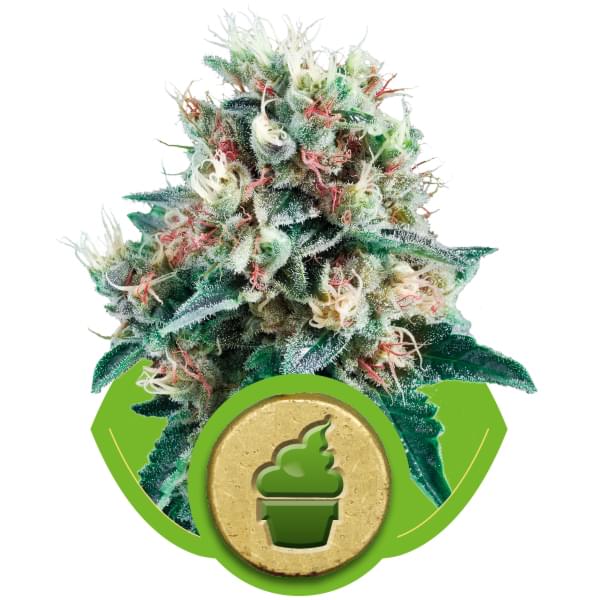 Royal Creamatic
Two months is all it takes to reap the bounty of Royal Creamatic. These compact plants won't exceed one meter or just under three-and-a-half feet and are smothered in buds. In fact, 165 grams of bless is not an unreasonable expectation. The high they produce is a powerful sedating effect that makes them perfect for medicinal needs. As great as their effect is their flavor. This new edition to the Royal Queen seed bank has a unique caramel flavor that makes them worth it alone.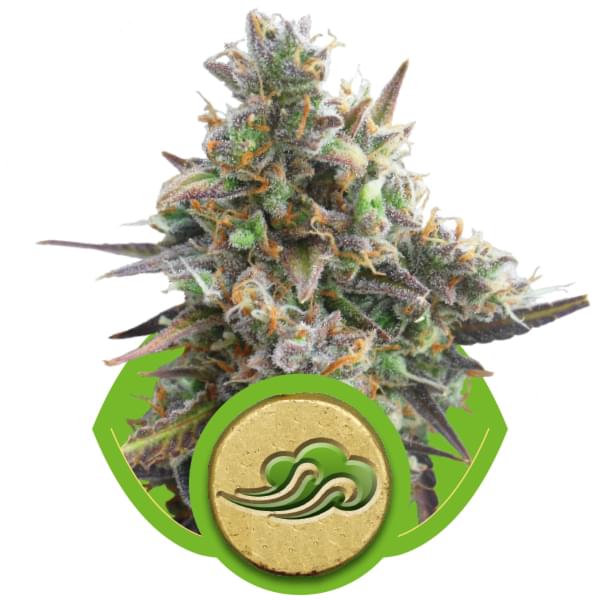 Royal Bluematic
Blueberries were the inspiration behind this strain. Royal Bluematic is a new member of the Royal Queen cannabis seeds bank that exudes a fragrant blueberry taste. After only a week into the third month, Royal Bluematic's buds are relatively few but considerably large, totaling 120 grams. With plenty of CBD, the flowers are perfect for both medical purposes and everyday stress relief.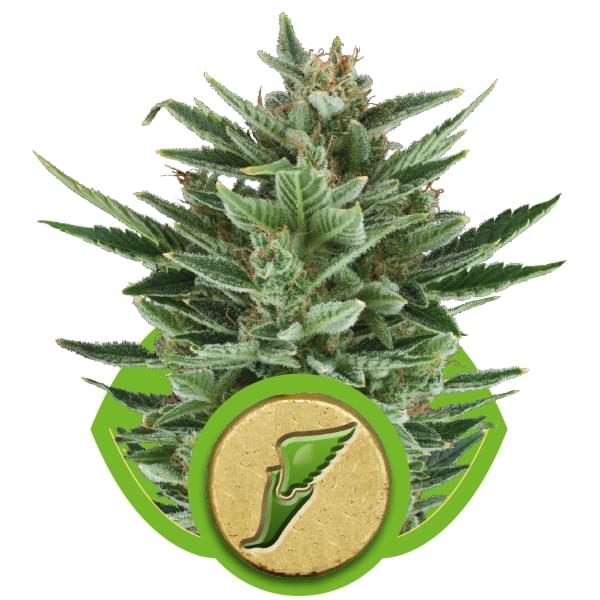 Quick One
This plant strain earned its name by usually only taking two months to give up its treasure. Quick One is both fast and compact. They rarely go past a height of 60 centimeters or two feet. With a mixed ancestry of indica, ruderalis, and some sativa, Quick One has a moderate calming high and a subdued, refreshing relish. In spite of its little size and quick growth, you can count on 150 grams from each plant at harvest time, the result of it being feminized like all other varieties offered by Royal Queen Seeds.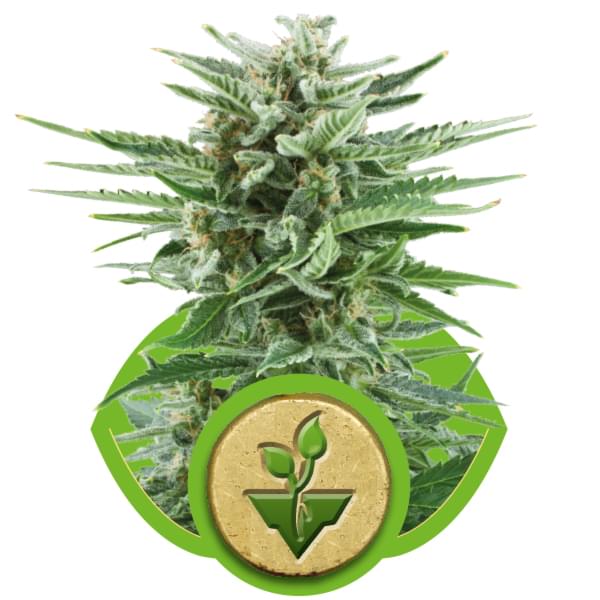 Easy Bud
It's particularly true that anyone with a medical marijuana need probably doesn't want too many hassle with growing it. This is what makes Easy Bud a fantastic choice for both pain sufferers and those just looking for some quality couch-lock time. Not surprisingly, this capability comes from the strain's indica pedigree. After just a couple of months of growing cannabis seeds like these, you can look forward to 165 grams of sweet-tasting pleasure from 60cm or two-foot plants that can fit practically anywhere with minimal effort.