Smoking Weed at the Beach: The Ultimate Guide
There are plenty of places to smoke weed in the world, but most of them pale in comparison to a warm, sunny beach! Before you lay your towel down on the sand and spark up, explore the tips and advice given below. Discover the advantages of smoking on the beach, the potential risks, and what you should consider bringing with you.
By
---
Smoking weed out in nature certainly beats sitting in a dark and stuffy living room. There are many stunning places to blaze up in the world, and beaches are some of the most beautiful. Nothing quite beats staring out onto vast bodies of water and hearing the lapping of waves. But can you smoke weed on the beach?
This varies from country to country. Below, we're going to clear things up a bit surrounding the legality of blazing on the beach. Then, we'll supply you with a long list of tips to ensure you have the best time possible.
---
Can You Get Fined if Caught Smoking at the Beach?
The answer to this question depends on where you're planning on smoking. You'll end up in heaps of trouble for smoking weed in some of the strictest countries, such as the United Arab Emirates and Indonesia.
Even countries that have decriminalised cannabis, such as Spain, have strict rules against using cannabis in public places. Moreover, though nations such as Colombia are very lenient when it comes to cannabis possession, using weed in a public space and merely possessing cannabis are two very different things.
If you're heading to the beach in a country with lenient cannabis laws, know that there's still a chance you could receive a fine. Make an effort to find a secluded location with a good view of anyone approaching. Understand the risks before blazing up on the beach, and research the local laws of your intended area thoroughly before heading for a day out.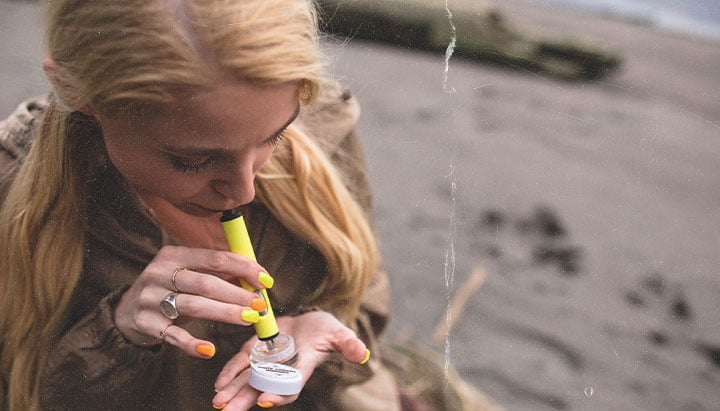 Is Smoking on the Beach a Good Idea?
Absolutely! Once getting to grips with the legal risks, you're in for a good day out. There are many benefits to this smoking location, as well as a handful of downsides. Discover all you need to know, below.
The Advantages of Smoking Weed on the Beach
Smoking weed on the beach comes with some obvious advantages, including beauty, fresh air, and sun exposure. Let's dive deeper into some of the positives.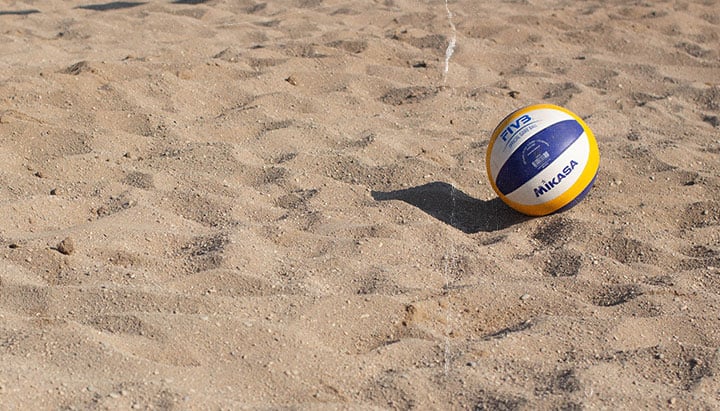 The Disadvantages of Smoking Weed on the Beach
By now, you're probably sold on heading to the beach for your next smoking session. However, there are some important potential downsides you need to be aware of.
Dehydration: Physical activities and sun exposure are a recipe for dehydration and even heat stroke. Make sure you have plenty of fluids rich in electrolytes to avoid symptoms[8] of thirst, dry skin, dizziness, confusion, and fatigue.
Sunburn: The first signs of sunburn can occur in as little as 11 minutes[9] of sun exposure. Reduce your risk by monitoring the UV index report for the day and applying SPF 30+ sunscreen on any unprotected skin.
Weed and blood pressure: Both sunlight[10] exposure and cannabis[11] can reduce low blood pressure, possibly leading to fainting when used in conjunction. Lay off the weed if you find yourself becoming burned.
How to Enhance Your Smoking Experience at the Beach
Now you're fully aware of the advantages and potential risks of blazing bud at the beach. Next, you're going to learn how to make your experience relaxing in the sand and paddling in the water as enjoyable as possible.
Stay hydrated: It goes without saying that you need to bring fluids to the beach—lots of them. Not only will they keep you hydrated in warm weather, but they'll help to keep cotton mouth at bay, too.
Eat well: You'll also want to bring plenty of snacks. Sandwiches will help to keep you feeling full and energised, and some juicy fruits will help you stay hydrated. Bring more food than you think you'll need—don't let the munchies win!
Invite friends: This point all comes down to personal preference. Sitting in solitude with a good book and a joint at the beach certainly appeals to some. However, you're likely to have a more memorable time if you invite some friends and get involved with some activities.
Connect with nature: Make an effort to soak in all of the nature around you. Feel your bare feet in the sand. Paddle through the lapping waves. Hunt down some rock pools that are teeming with life. All of this will become much more intense after a joint!
Bring speakers or instruments: Sun? Check. Food? Check. Weed? Check. Now, you just need some thumping beats! Make sure to bring a high-quality speaker system or, even better, an acoustic guitar and a couple of hand drums.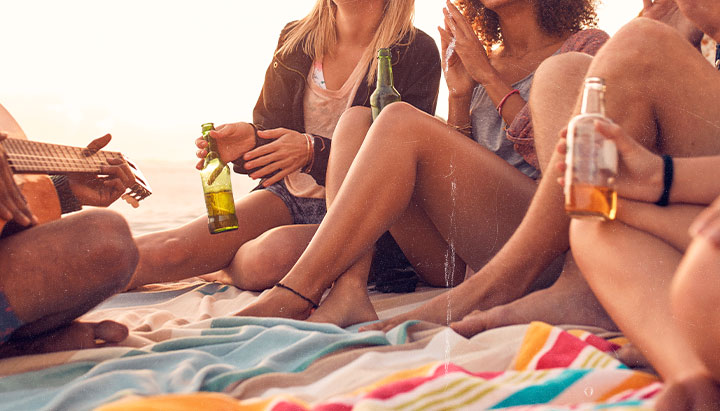 What Are Your Obligations When Using Cannabis at the Beach?
You're all set for a good time. But remember, you need to consider others. Don't let your pursuit of pleasure impact those around you. Set a good example—weed users experience enough stereotypes.
Don't blast music close to others: If you're going to play music, make sure it's at a respectful volume. If you want to blast some beats, head out to a secluded area of the beach, and respect the wishes of those who tell you to turn it down.
Smoke away from crowds: Follow normal cannabis etiquette. Don't sit in the middle of a crowd of families hitting a metre-long bong. Smoke downwind from any crowds on the beach, and sit out of sight, if possible.
Leave no trace: Our oceans are filled with all kinds of garbage. Don't add a single piece more, no matter how insignificant it might feel. Littering looks nasty and damages the environment.
Don't take risks: After a couple of beers and a fat joint, you might suddenly think cliff diving or surfing during an approaching storm sounds like a good idea. Don't attempt anything risky, particularly after drinking or smoking, no matter how competent you are when sober.
What to Consider When Looking for a Good Beach to Smoke Weed
You're ready for a seriously memorable day. Next, you need to decide what kind of beach you want to head to. There is plenty on offer. Consider the following factors.
Solitude: If you want to chill with your friends in relative privacy, you're going to have to earn it. Avoid all tourist hotspots, especially at peak times of the year. Head to Google Maps and look for secluded, seldom-visited gems. Load up the car and make a road trip out of it.
Views: What kind of view do you prefer? Decide whether you want to smoke around large, rocky cliffs, towering sand dunes, or in a flat and open environment.
Vibe: If you're in the mood for a party, head out to busier beaches (with etiquette in mind). Depending on the location, you'll likely run into many other people smoking and partying. If you want the exact opposite, you need to get off the beaten track.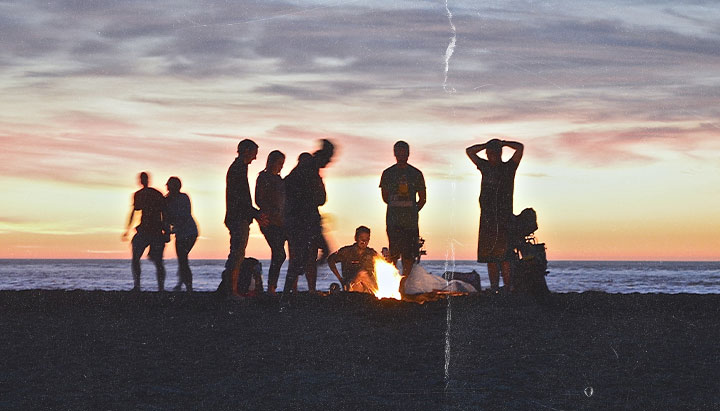 Be Prepared and Bring the Best Gadgets
You have your location set—now make sure you pack for the occasion. Don't forget to bring these key items with you.
Rolling tray: You'll need a surface to grind your weed and roll your joints. Use a rolling tray for stability and organisation, and make sure to keep it free of sand!
Rolling box: Rolling boxes have enough room to store papers, grinders, roaches, and lighters. You can also use them as a windshield for your rolling tray when crafting joints.
Stash jar: Keep your weed sealed and sand-free using either a glass or polypropylene stash jar.
Portable ashtray: Bring a portable ashtray to your beach sessions to ensure you leave no trace. Nock your ash into it, and make sure to use it to dispose of joint ends.
Saverette: Use a saverette to transport pre-rolled joints to the beach without squishing them. You can also use this tool to stash away half-smoked joints to return to later.
Beach Sessions: The Perfect Locations to Blaze
Are you ready to experience some serious wanderlust? Below, discover some of the most beautiful beaches that Earth has to offer. Hang a map on your wall, and tick off these locations as you blaze across continents:
Lanikai Beach, Hawaii: Touted as one of the best beaches on the planet, this stunning location features pristine white sands and turquoise waters. Time your sessions well to enjoy one of the legendary sunsets.
Brandon Beach, Oregon: This truly beautiful location combines a flat beach with rugged, rocky outcrops and islands. You'll become consumed by the dramatic views after a joint or two.
Railay Beach, Krabi: Nestled beside limestone caves and forests, this beach is a sight to behold. If you're heading to Thailand to enjoy the thriving cannabis scene, you can't miss out on this spot. You can also jump on passenger boats to visit nearby beaches during the day.
Maya Bay, Phi Phi Island: This iconic otherworldly location is featured in the film "The Beach". Remember, beauty attracts tourists. Try to get there as early in the day as possible for a wake-and-bake session to avoid heavy crowds.
Whitehaven Beach, Whitsunday Islands: This one's a bloody ripper, mate. If you're taking a trip down under, you need to get yourself to this award-winning beach. It stretches for over 7km and boasts some of the whitest sand in the world. Roll a joint and check out the lookout at Tongue Point.
Cala Goloritzé, Sardinia: Head to this UNESCO site if you want to experience nature at its best. In between admiring the rocky cliffs and mountainous skyline, keep yourself entertained with snorkelling, climbing, and birdwatching.
Elafonisi Beach, Crete: You'll find this beautiful spot on the southwest coast of Crete. Known for its legendary pink sand and cedar tree forests, you won't forget this magical place anytime soon.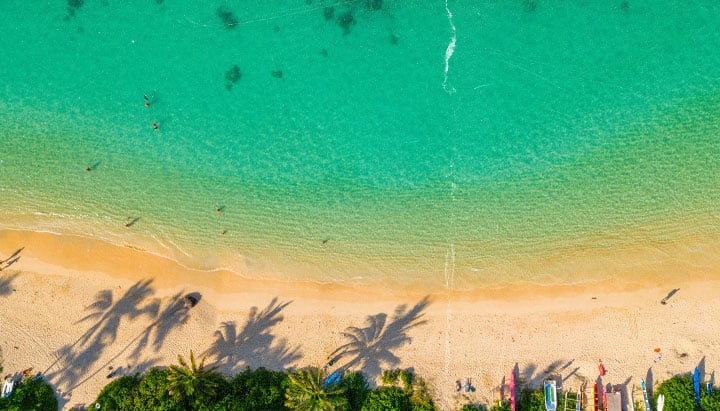 You're Ready to Smoke Weed at the Beach
You can feel the excitement brewing already! Almost everything about smoking weed on the beach is positive, but you're also aware of the potential risks and how to mitigate them. After deciding where to visit and getting your gear together, rally your friends and prepare for a memorable time.