Quick One - Cannabis Harvest in just 2 months!
Auto-flowering Cannabis plants are an ideal choice for growers who are looking for fast yields in any type of garden conditions. Our Quick One auto-flowering plant is one of the first strains that was released, and it is one of the fastest-growing Cannabis plants on the planet.
---

Derived from some of the best Canadian genetics, Quick One hails from one of the truly original auto flowers, Lowryder. Our Quick One Cannabis strain was first created from a blend of Williams Wonder, Cannabis Ruderalis, and Northern Lights. Williams Wonder is an old-school Cannabis strain that is known for its huge yields and outstanding finished buds that are a connoisseur's delight. When crossed with Northern Lights, growers can enjoy an Indica-type strain that has a body high that is ideal for relaxing.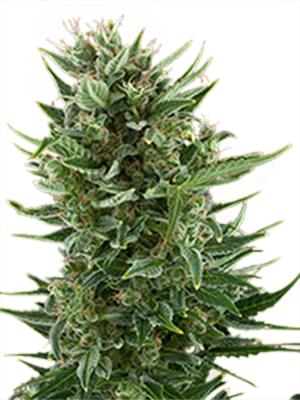 Because we added the Cannabis Ruderalis features to our Quick One seeds, the plants will automatically flower, no matter what the plant's light schedule. Usually, marijuana requires at least 12 hours of darkness in order to build up flowering hormones, but our Quick One will flower automatically, without any change in the lighting regimen. This makes the Quick One an ideal choice for outdoor gardeners who are looking to harvest marijuana buds at any time of the year. Our Quick One seeds are also feminized, so you'll never need to worry about planting males that could lead to seeds in your garden. In addition, you can be sure that each and every seed that you plant has the ability to mature into buds of the highest quality.

Quick One is also designed for speed, and growers can harvest finished products in as little as eight weeks, though it may take up to 10 weeks for plants to mature in less-than-ideal conditions. The Quick One plants are incredibly strong, and the yields are also among the best for auto-flowering Cannabis strains. If grown under optimal conditions, yields can be up to 45 grams per plant. The finished plants are also incredibly compact, making them ideal for indoor or outdoor growers who are concerned about security and space. Quick One will usually only reach heights of 40 to 60 cm before they are ready for harvest. The buds from the plant have an herbal aroma that has a subtle scent of citrus. The mild taste is excellent, and the buds deliver a pleasant high that is known for its ability to relax the body and ease the mind.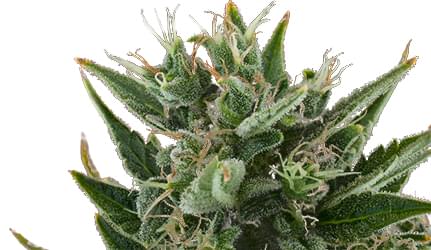 We've included two of the best strains, Williams Wonder and Northern Lights, to help increase the total THC content and produce buds that have the high potency for which smokers are looking. The plant is ideal for all-day smokers, and when vaporized, the taste is simply incredible. If you're interested in finding a high-potency Cannabis strain that is quickly ready for harvest, then Quick One is the plant for which you've been searching.