Haze Berry feminized cannabis
Haze Berry was first synthesized by crossing the Sativa-dominant Shining Silver Haze and the Indica Blueberry. It belongs to the same class of strains that Blue Dream belongs to, i.e. strains that resulted from a cross between blueberry and haze.
---
Moreover, it is now one of the most popular medical strains sold at dispensaries within states that have medicalized the use of marijuana, such as California. The strain is said to be 80 percent Sativa and 20 percent Indica, although this may slightly vary depending on a number of growth factors. In all cases, Haze Berry will be a Sativa-dominant strain.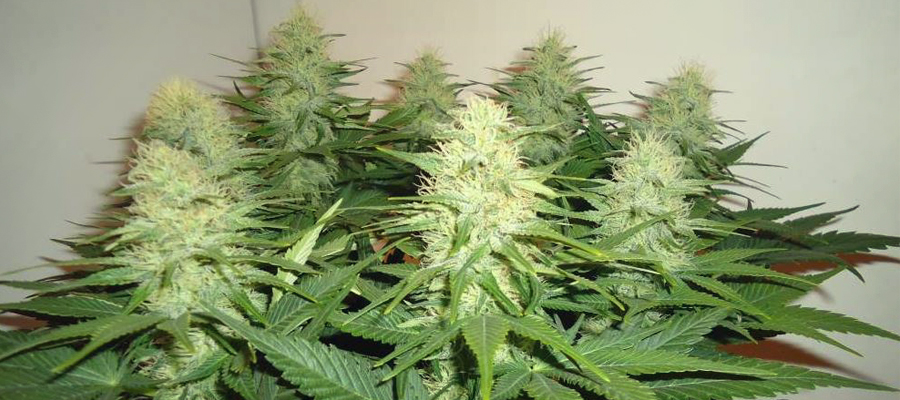 Haze Berry has a very sweet flavor to it that is reminiscent of the Blueberry and Blue Dream Strain. Much like Blue Dream, Haze Berry has a very energetic head-high that may subserve creativity and reduce anxiety. Smoking it can be smooth and relaxing, with little to no side effects. Even for heavy smokers, Haze Berry can cause a very potent high, because it has a cannabinoid content exceeding 20 percent. The cannabinoid content will also vary depending on how well the plant is grown and the environmental conditions it is grown under.
During the growing process, Haze Berry resembles many other Sativa strains. It has long branches that may reach between 100 to 150 cm in height. Additionally, the plant is characterized by long and thin leaves. In some cases, Haze Berry may even have purple or blue hues to it, but this will also be contingent on the environmental conditions it is grown under. On average, Haze Berry has a high yield per plant, with numbers ranging anywhere between 40 to 50 grams.
The history of Haze Berry is believed to have originated when a Super Silver Haze plant from the Netherlands was crossed with a Blueberry plant. Although the history is not too clear, the result is unanimous: the cross has produced one of the most uplifting cannabis plants on the market.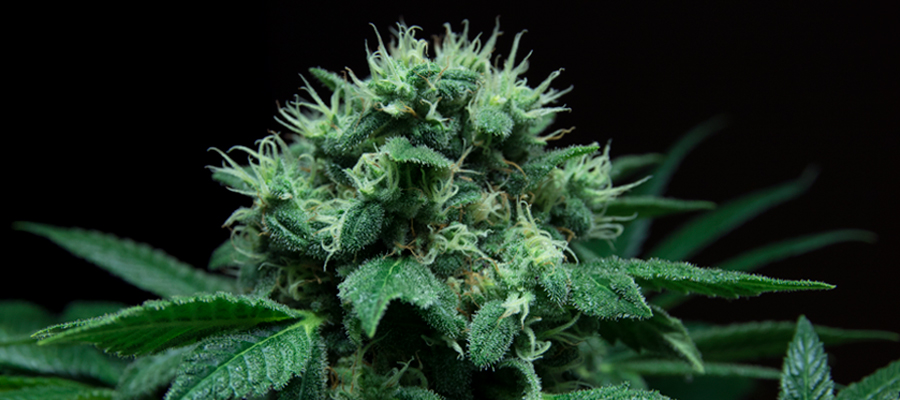 Because the effects of cannabis can vary depending on the person, it is hard to pinpoint the actual objective feel of it. Most people characterize the high to be uplifting, euphoric and energizing in the beginning. After some time passes, the high becomes more chill and relaxing. Most people report that they feel happy and creative after smoking Haze Berry as well.
Others have reported that the effect is first felt in the eyes, and then it begins to spread throughout the body. People feel an instant reduction in overall anxiety, and appetite is increased soon after. When smoked in a vaporizer, the taste is uncanny. Some users report that vaporizing it is almost like inhaling a dessert dish.
Medically speaking, Haze Berry has its best effects on anxiety, migraines, and PMS.
If you are looking to grow the plant, Haze Berry has a flowering time of about 9 to 10 weeks. The peak harvest month is late October, so most people begin to grow during mid-summer. It can be grown indoors and outdoors, although outdoors will most likely result in the greatest yield. Regardless of your choice to grow indoors or outdoors, Haze Berry will surely yield more than most other plants in both conditions. For such a high yield and such a high potency, Haze Berry is one of the best strains available to purchase and grow to this date.