Start growing cannabis very easy with the Easy Bud
While most of our auto-flowering Cannabis strains are designed for easy grows, our Easy Bud is so simple that we've named it in honor of its unique abilities.
---

While most of our auto-flowering Cannabis strains are designed for easy grows, our Easy Bud is so simple that we've named it in honor of its unique abilities. The feminized marijuana seeds are perfect for beginners, but the Cannabis plants are also a great option for experienced growers who are looking to diversify their garden and have access to freshly harvested weed at any time of the year. Easy Bud is a cross between Cannabis Ruderalis and Cannabis Indica strains. Cannabis Ruderalis plants generally start flowering within weeks, and there is no need for growers to change light cycles in order to force their marijuana plants into the flowering phase. The only downside to a straight Cannabis Ruderalis plant is the lack of potency. For this reason, we crossed our Easy Bud with a potent Cannabis Indica strain that adds strength, flavor, and quality to the finished product, making finished flowers that offer connoisseur smoke and outstanding effects.

Our Easy Budy is similar to our Royal Dwarf strain, and the plant will automatically flower after only a few weeks. Once you plant the feminized Cannabis seeds, you'll be rewarded with a crop of buds in as little as eight weeks. The plants also keep a small stature, making them a great choice for indoor or outdoor gardens. The average finished height is between 50 and 60 cm, so they're perfect for guerrilla marijuana gardens that need to go undetected. Because the finished plants are done flowering in minimal time, they can also be mixed with other varieties, so you've always got a crop of fresh Cannabis for you and your friends to enjoy.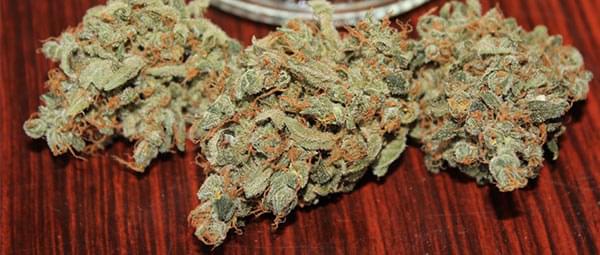 Even though Easy Bud is a small plant, it gives up fair yields, and under ideal conditions, growers can easily harvest up to 45 grams per plant. It doesn't matter if you're a beginning grower or an expert with a green thumb, you may appreciate the features that Easy Bud can bring to your garden. By giving the Easy Bud high-nitrogen fertilizers during the early stage, you can create a Cannabis plant that has strong growth patterns and exhibits side branches that can increase your total yield. The plant grows more like a Cannabis Sativa variety, and it has the classic Christmas-tree profile that helps to enhance the overall yield.

With a great taste and an outstanding high, Easy Bud makes it incredibly simple for anyone to enjoy fresh crops of great marijuana flowers in the comforts of their home or in their backyard garden. Indoor growers should be sure to keep their temperatures in the 20-degree C range to ensure the highest yields. Easy Bud is also tolerant of fluctuations in temperature, and it can thrive in high heat or cool situations. Because the plant is mold resistant, it is ideal for gardeners who are concerned about rains during the early spring or late fall. The vigorous plants require little in the way of routine care, and many gardeners plant Easy Bud and come back in a few weeks to harvest their finished products. While we take pride in offering our clients a wide range of affordable female-only Cannabis seeds, our auto-flowering Easy Bud is one of our personal favourites.