Easy Bud: Start Growing Cannabis The Easy Way
If you're a casual grower looking for a strain that can withstand the elements, grower error, and so much more, we can't think of an easier bud than, well, Easy Bud. It offers a wave of relaxation and a sweet lemon taste when you light it up, giving it a lot more reason to be in your grow room.
By
---
Growing cannabis can be difficult sometimes, especially if it's your first time. With all the different environmental factors to consider, it can be too daunting for some to even consider. It doesn't have to be so difficult, though. If you're looking for a plant you can grow without headache—one that will still offer a big load of top-tier bud come harvest time—we've got the perfect addition to your grow room. Meet Easy Bud.
THE GENETIC BACKGROUND OF EASY BUD
Easy Bud is a descendant of two powerhouse cultivars—the first being the potent White Indica. This strain is quite rare, and its descendants are unknown, but people suspect it's derived from landraces in Afghanistan and Pakistan. As evidenced by its name, White Indica is capable of producing an abundance of shimmering white resin by the time flowering comes to an end. Boasting a THC content of around 20%, White Indica is narcotic and a heavy-hitter to boot.
The genetics on the other side of Easy Bud's family tree draw upon robust ruderalis. Originating from Central/Eastern Europe and Russia, ruderalis strains can be successfully crossed with high-quality photoperiod cultivars to endow them with the autoflowering trait. Such is the case with Easy Bud, where breeders took reliable ruderalis and used it to produce a manageable yet powerful autoflowering specimen.
• Easy Bud is a genetic blend of White Indica and ruderalis.
EASY BUD'S EFFECTS
With White Indica being rather potent at 20% THC, and ruderalis only reaching into the single digits, Easy Bud balances out at a mild 12%. With its genetics being 55% indica, 30% ruderalis, and 15% sativa, hitting this strain feels like a calm, steady wave washing over you as you swim out toward the sunset. If you're a casual smoker and don't want to get knocked out after a couple of hits, this is ideal. It's also nice if you just n
Easy Bud is a great strain for those moments spent reflecting in serenity. Looking to deepen your meditation practice? Take a few tokes of Easy Bud before your session. Want to take the edge off a grueling work day? Easy Bud is here to please.
• Easy Bud provides feelings of calm and relaxation.
FLAVOUR AND AROMA OF EASY BUD
What's just as relaxing as the high, though, is the fresh wave of lemon that hits your taste buds when you smoke. The hint of herbs that comes along with it adds to the complexity, bringing a savoury touch. The aroma is rather skunky, though, so keep that in mind if you're growing somewhere the smell of weed isn't tolerated. Keeping your space ventilated and using odour eliminators should fix the problem.
• Easy Bud's flavour is a mix of lemon and herbs, and the aroma can be described as skunky.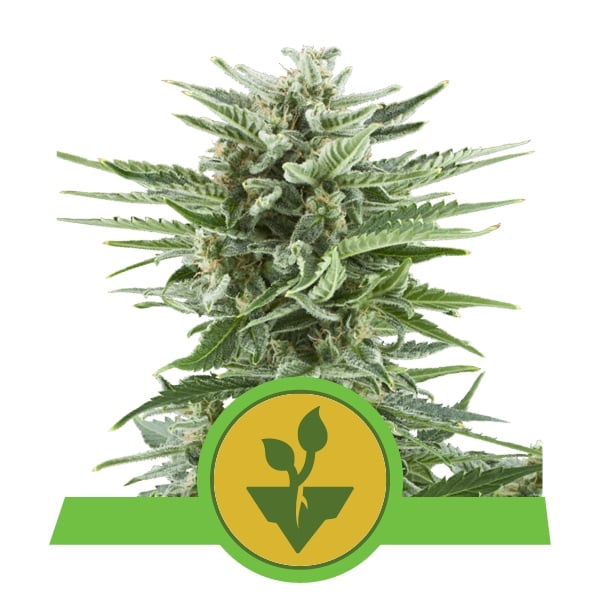 Easy Bud
White Indica x Ruderalis
275 - 325 g/m2
50 - 60 cm
5 - 7 weeks
THC: 12% (aprox.) / CBD: Low
| | |
| --- | --- |
| | 15% Sativa, 55% Indica, 30% Ruderalis |
| | 30 - 80 g/per plant (dried) |
| | 60 - 110 cm |
| | 8- 9 weeks after germination |
| | Physical |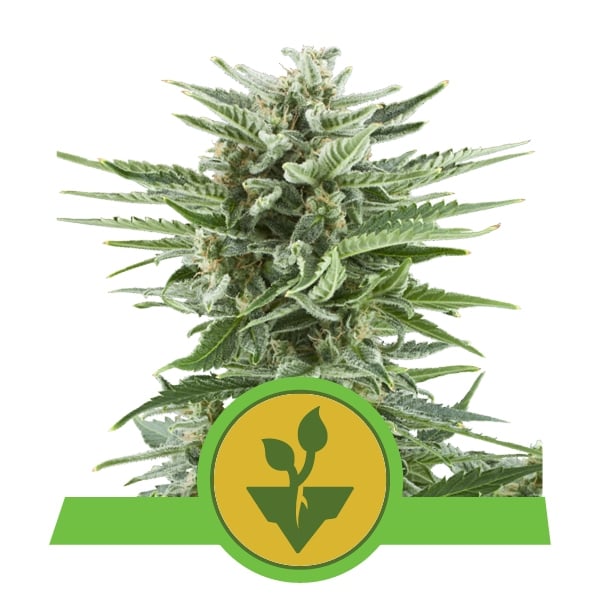 | | |
| --- | --- |
| | White Indica x Ruderalis |
| | 275 - 325 g/m2 |
| | 50 - 60 cm |
| | 5 - 7 weeks |
| | THC: 12% (aprox.) / CBD: Low |
| | |
| --- | --- |
| | 15% Sativa, 55% Indica, 30% Ruderalis |
| | 30 - 80 g/per plant (dried) |
| | 60 - 110 cm |
| | 8- 9 weeks after germination |
| | Physical |
GROWING EASY BUD
Easy Bud isn't just a name; it's also a perfect description of the growing process! Thanks to its ruderalis genetics, this strain transitions from the vegetative to the flowering stage after only a few weeks. These genetics offer another key trait as well: resilience. Whether you want to grow indoors or out, in a grow room or on a windowsill, Easy Bud can handle it. It'll handle it quickly, too, flowering in a blistering 5–7 weeks.
In that time, it'll maintain a modest stature; this is one of the main reasons it can adapt to different environments. Indoors, it'll stay around 50–60cm tall, while outdoor plants will be able to land between 60–110cm. These plants, in turn, will offer you 275–325g/m² indoors and 30–80g/plant outdoors.
• Easy Bud is incredibly convenient to grow, and the plant can survive in a variety of conditions.
WRAPPING IT UP — EASY BUD IS THE BUD FOR YOU
For the casual smoker and grower, and for those seeking a mild, soothing high, Easy Bud is an easy choice. No matter your climate, no matter your growing situation, you too can enjoy some quality, home-grown flower. Make sure to pick up your seeds from RQS today!
• Easy Bud is the perfect choice for the casual smoker and grower, but it has something for everybody!