How The Americas Are Leading The Marijuana Legalization
When you think about legal cannabis, you probably picture the bud-filled shelves of a Californian dispensary or coffee shop in Amsterdam. These places have become iconic in the world of weed, but some of the most important changes in cannabis law have occurred thousands of miles away from both locations, in Central and South America.
By
---
When thinking about legal cannabis, the mind usually pictures growers happily cultivating plants in Colorado or California. Although the North American countries have made some outstanding progress in cannabis freedoms, the countries south of the US border are also starting to see a weed revolution of their own.
Check out the South and Central American nations taking the biggest steps towards legalisation and those already there, below.
---
Argentina
Argentina boasts some pretty relaxed cannabis laws. In fact, you might find yourself wanting to move there after reading this paragraph! In 2009, the nation decriminalised personal use and the consumption of the herb in private locations. Plus, the police often turn a blind eye to the public consumption of cannabis.
More recently, in November 2020, the government took the huge step of allowing medical cannabis users to grow their own plants[1] at home. Patients with a prescription now have plenty of options when it comes to accessing weed. They can either grow it, obtain it from "solitary growers", or purchase oils and other preparations from pharmacies and other licensed outlets.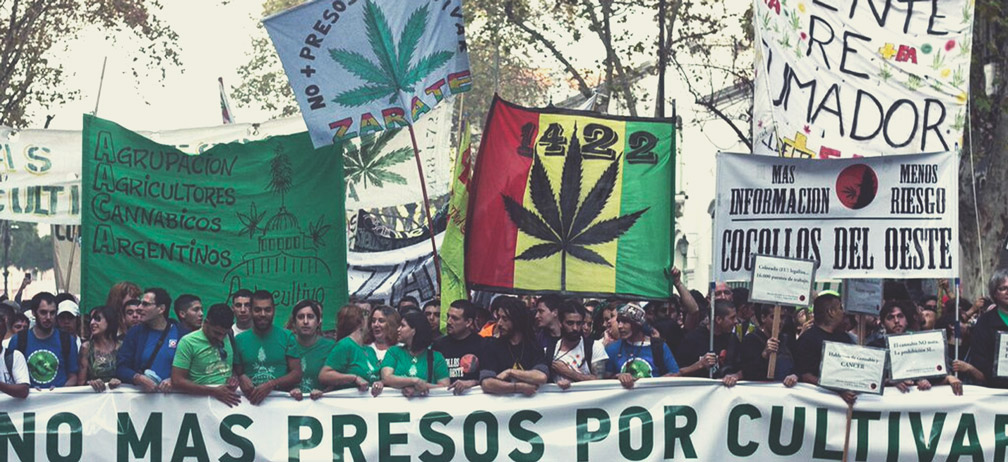 Chile
Cannabis laws in Chile offer a lot more freedom than most European nations. The country opened its first medical cannabis club in 2016. These establishments provide products to medical users that can't, for whatever reason, grow their own weed.
Chile also exercises relaxed laws around home cultivation. Growers are allowed to produce cannabis at home for medical and recreational purposes[2], but exclusively for personal use.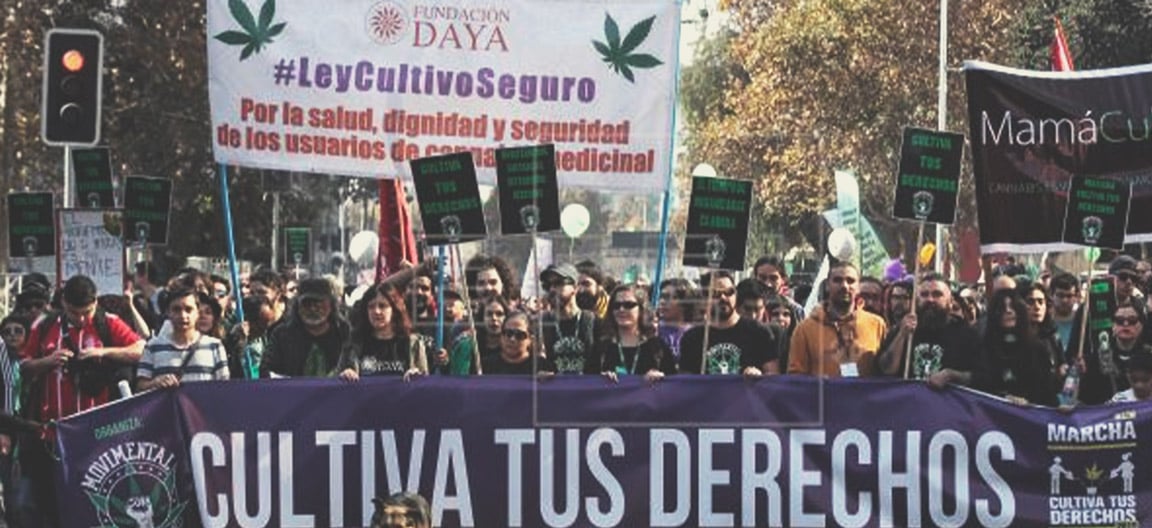 Colombia
Colombia has a reputation on the world stage for illegal substances. Although a war on drugs currently rages in the nation, Colombia has a fairly relaxed attitude towards weed.
The government decriminalised cannabis in 2012[3], allowing citizens to carry less than 20 grams of weed without the risk of being prosecuted or detained. Although these measures reduced the risk of prosecution, they didn't rule out possible interventions altogether. Some "offenders" caught with these amounts had to undergo either physical or psychological treatment, depending on their level of intoxication at the time.
In 2015, president Juan Manuel Santos signed a decree[4] to fully legalise medical marijuana in the country. Santo's decree aimed to take production out of the hands of drug traffickers and squash the violence associated with a thriving black market.
Colombia took another important step towards legal cannabis in 2016 when the government enacted Law 1787. This piece of legislation ensured the regulation of medicinal cannabis in the country. This shift in the law made it possible for cultivators to obtain four types of licenses[5]:
Cultivation of psychoactive cannabis
Cultivation of non-psychoactive cannabis
Cultivation for the use of seeds for planting
Cultivation for the manufacture of by-products
Patients can access medical cannabis easily in the country. Processes overseen by the Ministry of Justice and Ministry of Health divert the bulk of cannabis flowers and extracts into cannabis-based pharmaceutical products. However, patients also can grow up to 20 plants[6] at home, but only for personal consumption.
Colombia hit a stumbling block in 2018 as their newly elected president, Ivan Duque, signed a decree[7] that allowed authorities to cease even small amounts of cannabis. Concerned with the sharp rise of drug use in the country, Duque stated, "We are signing a decree that gives tools to the police to remove drugs from the streets of our cities, and of course, to destroy any dose."
On the bright side, the Colombian Constitutional Court upset Duque's ambitions by overruling the ban on public consumption[8] in 2019. Despite the liberal view of medical cannabis, law enforcement still cracks down heavily on the plant's recreational use. Consumption remains unpunished, but any attempts to sell, import, or export are considered criminal offences.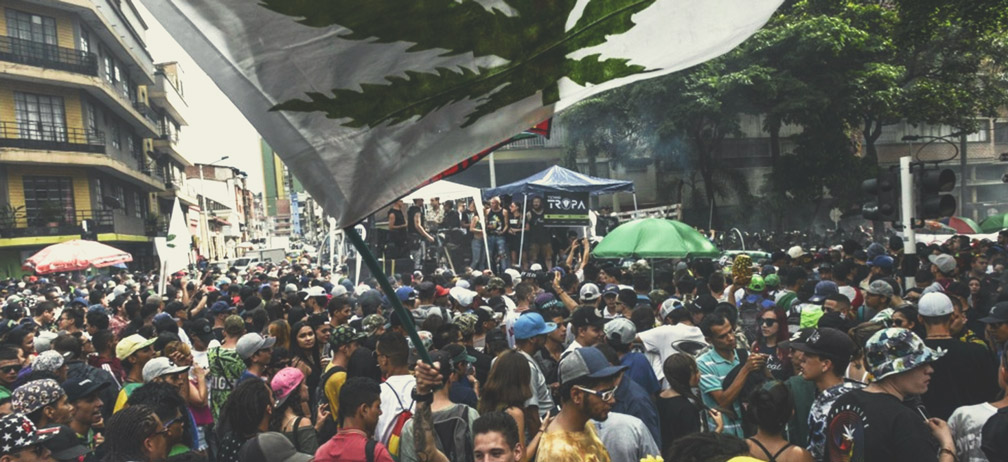 Costa Rica
Luscious rainforests. Tranquil beaches. Mighty mountains. Costa Rica sounds like an idyllic setting to sit back in a hammock and light a joint. But where does the government stand on this issue?
Costa Rica is leading the way when it comes to green issues. They aim to ban fossil fuels[9] and become the world's first decarbonised society. But they're acting rather slowly when it comes to other green areas, including medical cannabis.
Lawmakers have proposed a bill that seeks to provide medical marijuana[10] to patients suffering from immune issues and degenerative ailments like Parkinson's disease. However, the Costa Rican parliament has yet to vote on the legislation.
This snail's pace has led politicians from across party lines to call upon President Carlos Alvarado to use his powers to get the ball rolling. Politician Zolia Volio stated, "Every day that passes, there are thousands of patients who have to look for cannabinoid oils in the street, without any quality control, to treat cases of epilepsy, immunological problems, multiple sclerosis and cancer."
Although Volio raises some extremely valid points, citizens of Costa Rica do have some advantages when it comes to accessing cannabis. The Costa Rican Supreme Court decriminalised the possession and cultivation[11] of small quantities of cannabis for personal use in 2018. This means people can grow small amounts without dire legal consequences, placing the nation ahead of hundreds of other countries across the world.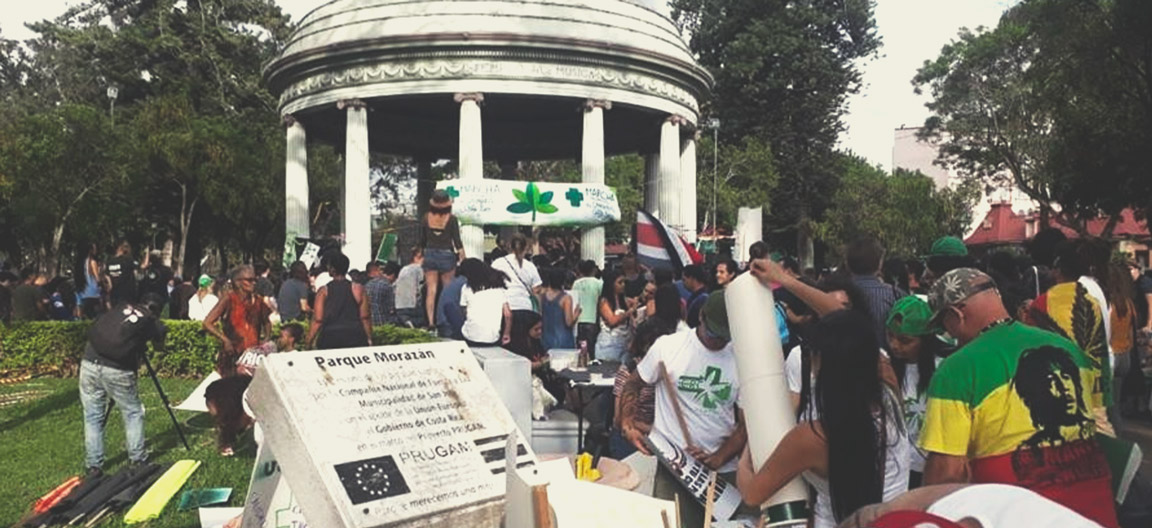 Mexico
Mexico has a rough history with drugs. For decades, the government has resisted the increasingly militarised cartels that make enormous amounts of money from trafficking illegal substances. Because of this, Mexico might seem like an unlikely place for a legal cannabis market.
However, legalising drugs, including cannabis, could strike at the Achille's heel of these criminal organisations. Although legalising cannabis might help to cut off some of their resources[12], many other substances and items do provide them with substantial streams of income.
Organised crime aside, Mexico's move towards legal cannabis also represents the recognition of human rights. In 2018, the country's Supreme Court overturned the ban on recreational cannabis[13] on the ground that it deprives the individual of the liberty of choice, stating, "The effects provoked by marijuana do not justify an absolute prohibition of its consumption."
Now, Mexico finds itself on the precipice of full-blown legalisation. On March 10th, 2021, Mexico's Chamber of Deputies legalised the production of cannabis[14] for medical, recreational, and industrial purposes.
The new laws allow anyone over the age of 18 to carry up to 28 grams of cannabis and purchase the herb from licensed stores. Mexican citizens can also grow up to six plants at home after applying for a permit.
This sounds great, but a few small barriers still remain. Both the Mexican Sensate and President Andrés Manuel López need to approve this legislation, and the momentum has slowed. Mexico's Congress failed to pass the law before the set deadline[15].
However, if the Sensate fails once more and requests another deadline, cannabis could become legal through another Supreme Court decision.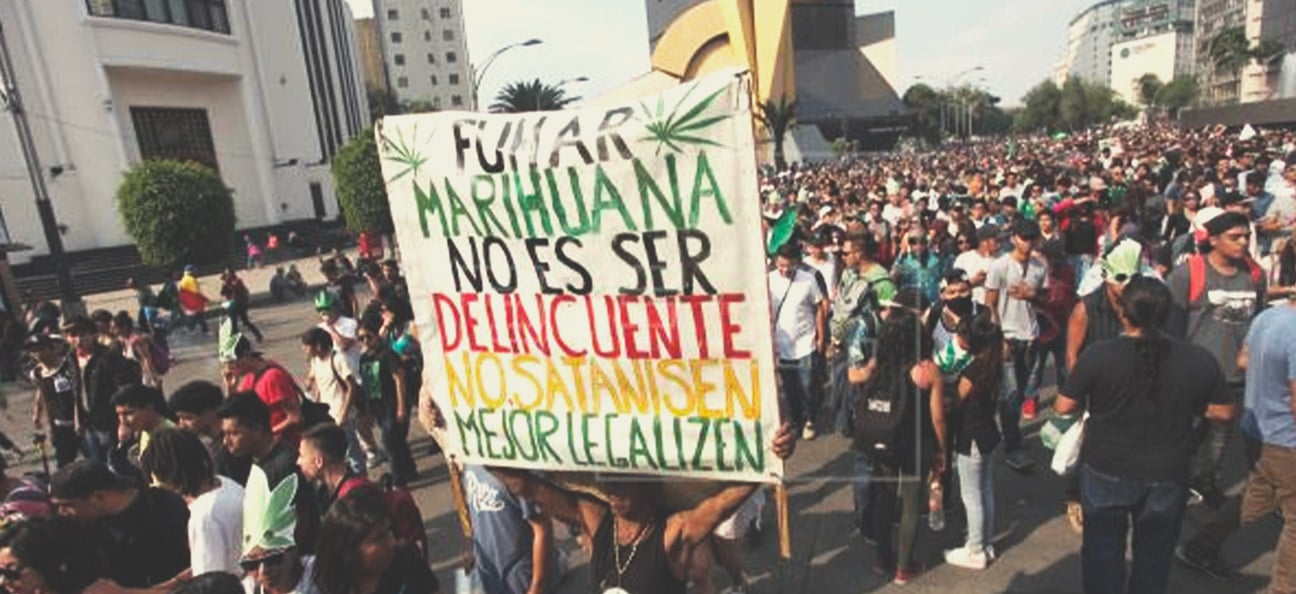 Paraguay
Situated to Brazil's south, Paraguay enjoys warm temperatures, tropical fruits, and decriminalised cannabis.
The possession of 10 grams or less of cannabis was decriminalised back in 1988. Now, Paraguay has cannabis laws that are slightly less relaxed than its South American neighbours. Despite being the largest cannabis producer on the continent, citizens still can't grow their own weed for recreational purposes.
Although complete legalisation hasn't arrived yet, those that use cannabis medicinally are in a much better position. In 2019, the Senate approved the decriminalisation of self-cultivation for medicinal purposes. This amendment to drug trafficking laws[16] makes growers with ailments treatable with cannabis exempt from prosecution, as long as they hold a medical certificate from the Ministry of Public Health and Social Welfare. This document allows medical users to sow, cultivate, harvest, and process cannabis plants without the risk of legal penalties.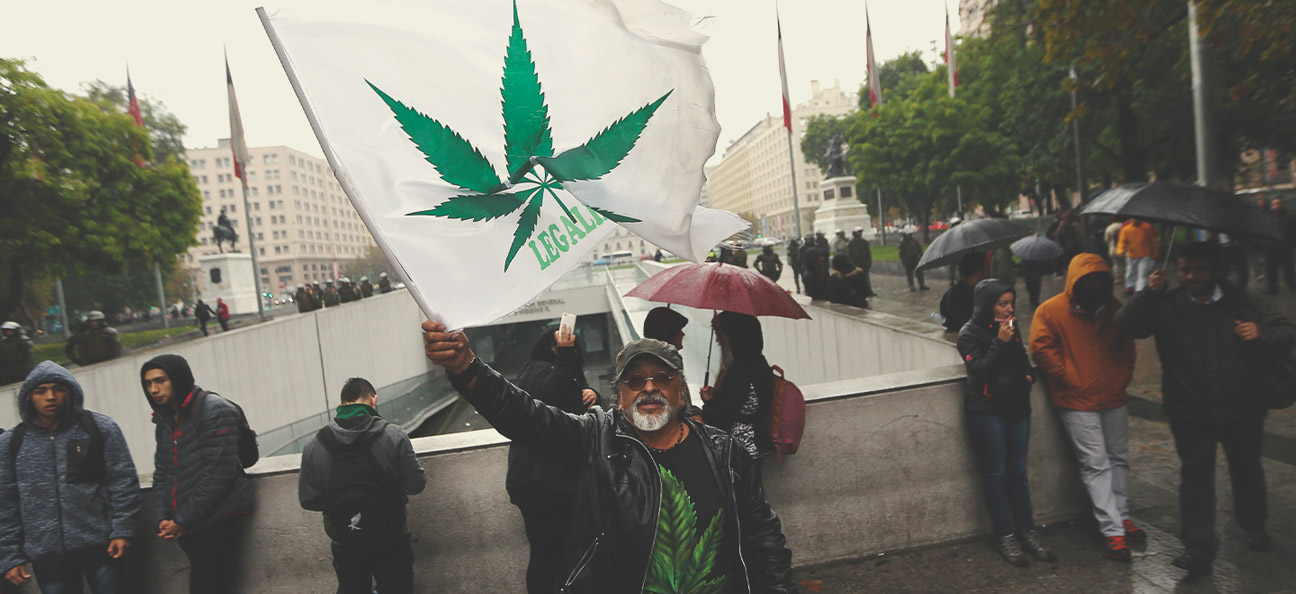 Uruguay
Uruguay sprinted past the finish line as the first country in the world to legalise recreational cannabis. Although nations like the United States often get the most coverage regarding legal cannabis, Uruguay truly took the first pioneering steps. It lit the spark that set the revolution ablaze.
The country fully legalised recreational cannabis in 2013. This move completely overhauled the nation's approach to the plant. Once confined to growing illegally and buying from street dealers, citizens of Uruguay now have access to weed through four means[17]:
Medical marijuana through the Ministry of Health
Home-grown cannabis
Cannabis from membership clubs
Sales in pharmacies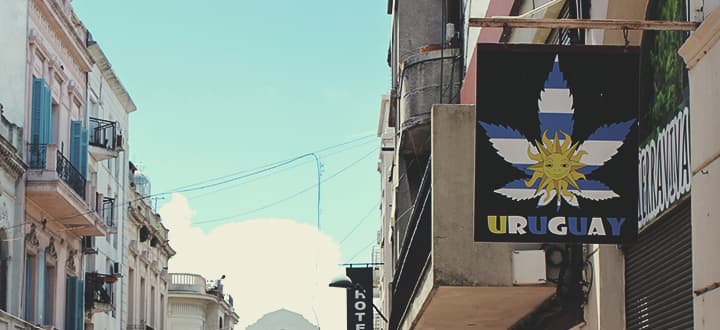 Uruguay, at first, seems like a herb-lovers paradise. However, there are still strict regulations[18] in place. Citizens can grow and harvest up to six plants at a time, and cannabis club members are limited to buying 480 grams of cannabis per year. This might seem like a lot of herb to some smokers, but others will burn through that amount quite quickly.
Although the more libertarian-minded among us might view this model as draconian, Uruguay has granted its citizens significant freedom when it comes to cannabis compared to almost every other country.