Clementine: Discover This Fruity Weed Strain
Fruity. Potent. Productive. Clementine lands a swift and heavy blow to the mind. Her massive THC content of 27% will launch your mind into a deep state of euphoria and creativity. All the while, tangy terpenes will light up your taste buds with citrus hints. If you have the space, don't pass up the chance to grow this sativa giant.
By
---
Prepare to meet one of the fruitiest strains out there. Her enormous THC level, citrus flavour, and big yields make Clementine a firm favourite among many weed growers.
---
How Clementine Became a Popular Strain
What comes to mind when you hear the word Clementine? If you've never tried this strain, you probably recollect the sweet and tangy tastes of her namesake fruit. If you have experienced her psychoactive power, then you'll likely remember one heck of a pleasant high. Clementine first came onto the scene when breeders at Crockett Family Farms crossed legendary parent strains Tangie and Lemon Skunk. Clementine initially gained a reputation because of her impressive lineage and her immense and hard-hitting high. The cultivar eventually gained massive exposure after winning first place in the Sativa Concentrate category at the 2015 High Times Cannabis Cup in Michigan.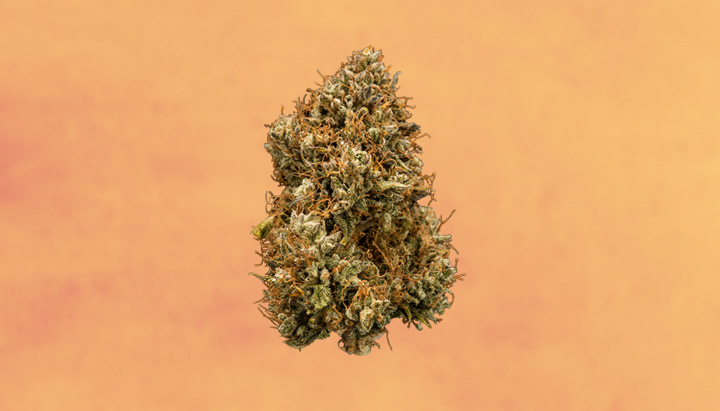 The Genetic Background of Clementine
You're already aware that Clementine descends from parent cultivars Tangie and Lemon Skunk. But what makes these varieties so special and instrumental in the success of their progeny? Let's start off by checking out Tangie. As the offspring of California Orange and Skunk #1, this sativa-dominant hybrid delivers a euphoric and active high that is very much retained in Clementine. Lemon Skunk also contributed stoning and elevating elements to Clementine's flowers. Having won a host of awards, including the Outdoor Highlife Cup in 2007, Lemon Skunk gained widespread popularity for her citrus flavours and creative effects.
The Effects of Clementine Weed
The bulk of Clementine's effects stem from her insane THC content. When grown under good lights indoors or in a sunny spot outdoors, the THC content in the buds can climb to 27%. This fact alone makes Clementine one of the strongest strains you can get your hands on. The rest of her chemical cocktail (detailed below) converges with high THC levels to induce an electrifying cognitive high that boosts motivation and creativity. As users pass the peak of the high, they're treated to a warm and slightly stoning afterglow as they come back down to earth.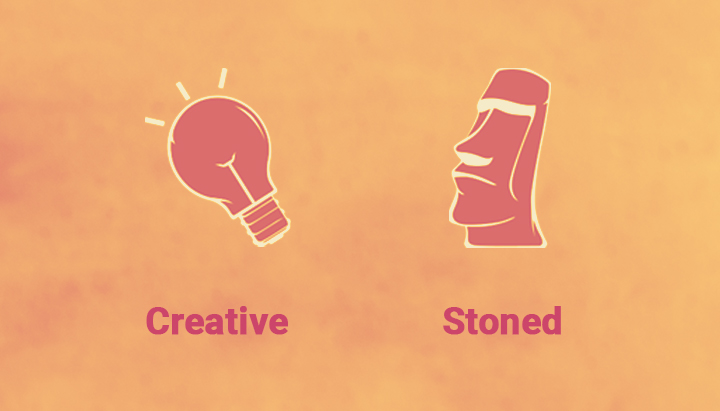 The Flavour and Aroma of Clementine
There are no prizes for guessing how Clementine smells and tastes. To put it simply, this cultivar offers some seriously fruity sensory stimulation. Even when her buds are still on the branches, you'll detect strong whiffs of citrus fruit every time you step into your growing area. After carefully curing your buds post-harvest, you'll encounter notes of orange, mango, pine, and apple every time you apply a flame to Clementine's flowers.
The Terpene Profile of the Clementine Strain
Clementine's tantalising scents and flavours are, in large part, courtesy of her terpene profile. These aromatic constituents not only contribute to her moreish tastes, but they directly impact the subjective effects. Check out the most dominant terpenes in her mix below:
Terpinolene: This terpene contributes fresh, piney, and herbal tastes and aromas to Clementine. When it comes to the high, this molecule imparts an uplifting and energising effect.
Myrcene: This stoning terpene helps to curb excessively heady effects and grounds users slightly. Myrcene also adds notes of mango, hops, and lemongrass to the mix.
Pinene: This terpene synergises wonderfully with high levels of THC, and may help to dampen the short-term memory loss that many potent strains cause.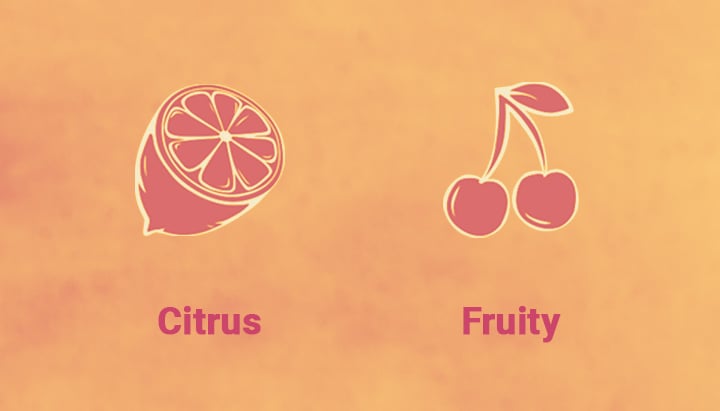 Clementine: Growing Tips and Cultivation Difficulties
Clementine grows well in a range of environments, but she's much better suited to outdoor locations in areas with long growing seasons. Here, she'll reach a towering height and produce a bounty of huge, pillar-like colas. Indoor growers can also cultivate this strain, but they'll need to keep on top of her from the get-go to prevent her from getting out of control. In this setting, she offers good results under strong lights and when weaved through a large ScrOG net.
To give Clementine the best start possible, consider inoculating seeds with both Trichoderma and mycorrhizal fungi when sowing. These biological inputs will help to promote root health and protect plants from fungal pathogens during the early vulnerable stages.
If you choose to grow Clementine outdoors, know that her large colas are prone to mould. Make sure to provide cover towards the end of the growing season if you live in a rainy region.
RQS Descendants of Clementine
Breeders at Royal Queen Seeds fell in love with Clementine as soon as they tried her. Who can blame them? Her enormous level of THC and scrumptious terpene profile has won over the hearts of many growers. To pay tribute to this beauty of a cultivar, they decided to leverage Clementine's genetics to create two new RQS varieties. Meet them below.
Mimosa
Our breeders created Mimosa by crossing Clementine with Purple Punch. This pairing created a sativa-dominant progeny very similar to Clementine in effects. With a THC content of 22% and plenty of earthy terpenes, Mimosa serves up a creative high that often sparks the giggles. Indoor plants grow to only 60–80cm and manage to produce up to 400g/m². Outdoors, she'll peak at 100cm and produce 500–550g/plant. Prepare to harvest your bounty after a flowering phase of 9–10 weeks.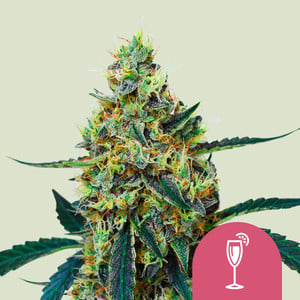 | | |
| --- | --- |
| | Clementine x Purple Punch |
| | 350 - 400 gr/m2 |
| | 60 - 80 cm |
| | 9 - 10 weeks |
| | THC: 22% |
| | |
| --- | --- |
| | Sativa 70% Indica 30% |
| | 500 - 550 gr/plant |
| | 80 - 100 cm |
| | Middle of October |
| | Creative, Laughter |
Mimosa Automatic
As an autoflowering version of the original strain, Mimosa Automatic offers similar traits but completes the growing cycle much more quickly. Although less compact than her photoperiod counterpart, this cultivar zooms from sprout to harvest in just 9–10 weeks. Enjoy up to 400g/m² from indoor plants and 80–130g/plant from those grown outdoors.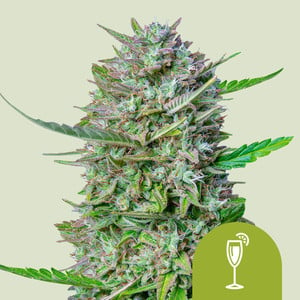 | | |
| --- | --- |
| | Mimosa Auto x Orangeade Auto |
| | 350 - 400 gr/m2 |
| | 100 - 150 cm |
| | 7 - 8 weeks |
| | THC: 21% |
| | |
| --- | --- |
| | Sativa 65% Indica 30% Ruderalis 5% |
| | 80 - 130 gr/plant |
| | 120 – 160 cm |
| | 9 - 10 weeks after sprouting |
| | Clear, Uplifting |
Clementine: Impressively Potent and Seriously Citrusy
There you have it! If you enjoy hard-hitting cognitive highs that will keep you elevated for hours at a time, you'll get along just fine with Clementine. On top of her intense effects, she also serves up a delightfully fruity terpene profile. Remember, you'll need plenty of room to grow this lady indoors. Ideally, set her up outdoors in a large polytunnel or greenhouse to provide the long growing season that she requires.