Chile Opens Its First Medical Marijuana Club
Chile is the latest South American country to embrace medical marijuana. In fact the first medical marijuana Club has recently opened. We explore Chile's journey to legal medical cannabis.
---
When you think of medical marijuana and cannabis legalisation in general it's often places like Amsterdam and Barcelona that come to mind if your European and Colorado and Vancouver AKA Vansterdam if you're North American.
In South America a cannabis cultivation revolution is well under way and legal medicinal marijuana is becoming widely available throughout the continent.
Bold initiatives led by brave ganjapreneurs and cannabis legalisation movements have radically changed the status-quo in Chile. We take a closer look down "the road less travelled" and examine Chile's path to opening its first medical marijuana club.
THE ORIGINAL CHILEAN GANJAPRENEUR
Angello Bragazzi is the original Chilean Ganjapreneur. Back in 2005 he founded closet.cl and ran it as CEO. The company was the continents first online cannabis seed bank. Sure he was the first to market and ordinarily this is a huge competitive advantage.
Unfortunately a decade ago attitudes toward cannabis in Chile were very different and a far cry from today's progressive attitude. Little did he know he was in for the fight of his life and his legal battle would pave the way toward cannabis legalisation.
By March of 2006 he was being denounced by Senator Jaime Orpiz and the anti-marijuana brigades were seeking a custodial sentence of no less than three years for Angello.
There were many legal battles, law 20.000 passed in 2005 decriminalised the personal consumption of all drugs at home similar to the "harm reduction" pioneered in Portugal in 2001. However it still left a huge grey area for marijuana cultivation and made no specific provision for medical users.
The media attention of Angello's victory in 2008 and growing legalisation movements caused a cultural shift in attitude toward cannabis in Chile and made Mr. Bragazzi Chile's answer to Marc Emery.
By 2010 campaigns advocating the health benefits and medicinal applications of cannabis began to gain traction with the wider public.
THE DAYA FOUNDATION AND CHILES FIRST LEGAL CANNABIS CROP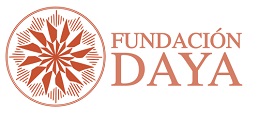 In October 2014 850 Dutch cannabis seeds were sown at a guarded grow site in the La Florida district of the capital Santiago. This pioneering medical cannabis pilot program is co-run by Fundación Daya (Chile's leading Medical Cannabis Institution) and the La Florida municipality.
Ana María Gazmuri is the executive director of the foundation and a champion of what she often describes as the "Green Revolution". She refers to the cannabis plant as a "medical plant of domestic use" on the foundation's website.
The Daya Foundation is not your typical profit driven organisation, in contrast its primary objective are to provide free or reduced cost access to the best medicine, medical marijuana.
As you would expect, the project in La Florida was a huge success and the first harvest in April-May 2015 was used to produce cannabis oil for 200 medicinal patients. This was just the beginning and the initiative has organically up-scaled.
CHILES MEDICAL MARIJUANA PLANTATION
275km south of Santiago, in the small town of Colbun, a 6,900 plant marijuana crop was harvested between March and May. Reuters estimated production at approximately "1.5 tonnes" back in a report of January 2016 by Gram Slattery.
Much like their counterparts in Colombia, cultivation efforts are concentrated outdoors in South America due to the conducive climate. This means such a large cannabis plantation is a potential gold mine.
But the Daya Foundation is dedicating the harvest to a far more noble purpose. 4,000 patients are reaping the benefits of the project instead. That's right, free medicinal cannabis for patients.
Plus three scientific studies are being undertaken to explore 1) medicinal properties for cancer patients, 2) drug-resistant epilepsy patients, and 3) non-cancer chronic pain patients.
Photocredit - www.fundaciondaya.org
BOCI: THE FIRST LEGAL MEDICAL MARIJUANA CLUB
BOCI or Botánica Orgánica Cannabis Internacional is Chile's first legal medical marijuana club. It opened officially on 2nd September 2016. The opening ceremony was headlined by Dr. Sergio Sanchez Bustos, President of the Latin American Reform Foundation, which also sponsors the club.
BOCI is based in the northern city of Arica and according to a 25/10/16 talkingdrugs.org report by Caitlin Fitzgerald, the club has "around 20 members".
The club caters to medical cannabis users that cannot cultivate their own medicine for whatever particular reason, be it insufficient knowledge and/or space.
WINNING THE WAR ON DRUGS
In June 2015, the Chilean Supreme Court found cannabis cultivator defendant Paulina Gonzalez Trigram to be lawfully "exercising legitimately his rights". This was a landmark case and has set the legal precedent for the cannabis collectives and home growers of Chile.
Hot on the heels of this decision in December 2015, the President Michelle Brachelet signed decree 84, which removes cannabis from the country's list of dangerous narcotics.
Chile is the world's leading copper exporter and very much an export driven economy. In the wake of the global financial crisis the Chilean economy has suffered and exports for 2015 are "down 22.2% since 2011" according to a 22/10/16 worldexports.com report by Daniel Workman.
We have said it before and we will say it again a global cannabis market is definitely emerging. Chile is developing a domestic medical cannabis market at just the right time.
Labour costs are low and production costs are far lower than indoor commercial marijuana grows of the Northern hemisphere. Chile will be a huge player in the coming cannabis commodity market place.
The powerhouse economies of the 21st century "Green Economy" will not be the usual suspects for a change. South American nations are leading the charge and winning the war on drugs. Recreational use has lost much of its stigma too and is no longer mistakenly viewed as a "gateway drug".
Progress in Chile and in all the places of the World where legal weed is permitted, is 100% owed to the efforts of the cannabis activists willing to "put boots on the ground". These enlightened stoners are fully aware we are in a war and our side has actually far superior numbers than the prohibitionists.
Cannabis legalisation marches, events and exhibitions in Chile easily draw crowds in the tens of thousands. We could all learn a lesson in effective non-violent resistance from the marijuana activists of Chile.