4 Years Later – The Impact of Legalization In The US
Four years ago, Colorado and Washington State initiated what in hindsight may be seen as one of the most impactful global revolutions ever with the full legalization of marijuana. Where to from here?
---
Hard as it is to believe, it has been four years since both Colorado and Washington State passed landmark legislation legalizing the recreational use of marijuana. Even stranger is the realization that just over two and a half years ago, Colorado became the first state in the country to embark on the recreational journey. Later that summer, Washington State became the second.
Since that time, change on the legalization front has only snowballed.
Not only have the majority of U.S. states (28 plus the District of Columbia) now passed some form of legalization, but many countries are now following suit.
But what has really changed? Even though legalization has clearly begun to colour the global map green, there are still significant challenges ahead for the legalization battle – and on almost every front.
THE POSITIVES
Yes, if you live in the right place, you can now legally buy cannabis. In Colorado, for example, the state has spearheaded everything from regulation to diversity of product choice. It also appears that the state will also become the first place outside the Netherlands to experiment with the ever budding coffee shop movement. Denver bars and restaurants are on the forefront of a more public usage battle that has been brewing now more seriously since recreational use became legal here.
California's new recreational win also means that the entire industry will continue to get more sophisticated and professional and on a level that outstrips some countries.
From a patient perspective, it also means that those suffering from chronic conditions are more easily able to obtain their medications. Even veterans, who have been largely left out of the legitimate medical rights movement, because their healthcare is federally based, seem to be finally getting limited rights to consume the drug to handle combat-related health issues.
Taxes are pouring in. Research is getting funded. Racially-based arrests on the basis of marijuana possession (in the United States) are on a downward trend. Even the supposed negatives of legalization are proving to be false. Teen use is stubbornly low (and even declining). Marijuana impaired driving arrests are at least holding steady, if not also declining.
On the international level, whole countries are taking stock of the revolution now clearly underway in the United States and moving forward on both recreational and medical reform.
It is very clear that the green genie is out of the bottle. And that is a good thing. However, the battle, in fact, is just beginning in earnest.

THE NEGATIVES
That said, for all the progress, it is also clear that the inevitable "Evil Empire" is preparing for a response. Even as four more recreational and four more medical reform states now look forward to implementing more freedom for state residents, the likely Attorney General of the United States – Senator Jeff Sessions – has said on the record that cannabis is both "dangerous," and that "good people don't smoke marijuana".
The marijuana industry right now, stateside, is worried. Despite a relatively hands off approach to the industry at the federal level under Obama – at least for the last several years – there is no indication that this will remain the same under Trump. This means everything from slowing down the pace of federal reform to a resumption of federal raids of even legitimate businesses and users in legal states.
Beyond the actions of the incoming federal administration however, all is not entirely well in weedland. These problems will only be exacerbated by the likely failure of the federal government to extend federal protection to the industry (in the form of at least deregulation). However, they do not stop here.
REGULATORY OVERSIGHT
While regulation of the entire industry has begun to gain significant strength, the many problems in the United States that stem from a lack of federal reform are still inherent in every state where legalization has occurred. This ranges from production issues to labelling. Product recalls, while not common, have been occurring on a regular enough basis to concern many consumers – both recreational and medical. The use of everything from pesticides to other contamination found in concentrates and edibles is just one aspect of this.
While the California industry is likely to push this conversation forward in a mostly positive way, the lack of federal oversight means fairly limited redress of ongoing problems even under state law – let alone for people in other states who face the same issues and problems.
LIMITED ACCESS FOR PATIENTS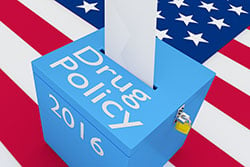 While this is less of an issue in certain states, patients are also suffering in a multitude of ways from both legalization and regulation. While this is not a given everywhere, things are not suddenly copacetic.
This was seen nowhere more clearly than in Washington State, where the entire legitimate industry was subsumed under recreational regulations that drove the dispensaries either out of business or forced their merger with recreationally focussed outlets.
Things have also gotten more expensive with increased regulation for a population of people who usually have fairly low incomes and further cannot, thanks to a lack of federal rescheduling, obtain any kind of health insurance reimbursement for their meds.
As states have also moved towards a recreational model for regulation, or as in states like Minnesota and New York, implemented strict medical only programs, access to legal supply also remains a huge problem for most patients – just logistically. In the United States, where there is very little public transportation outside of most large cities, this means that particularly in rural states, patients are forced to drive long distances to both their doctors and to obtain their medication.
And while there has been no outcry (yet) over the establishment of state level databases in every state where medical programs have been established, the decided lack of respect for any kind of civil right – including privacy rights – of patients, will be respected by an incoming federal administration who talked about the establishment and oversight of national databases of individuals based on religious observation. On this front, there are many things to be concerned about – starting with employment discrimination. At present, this is still a terribly under-addressed area of the entire debate. Because the federal Americans With Disabilities Act was passed with specific mandates against protecting the employment rights of people with disabilities who use marijuana as medication, federal labour law to protect the same has never been implemented in any legalizing state.
A BRIGHTER VIEW ABROAD
The American market, however, at this point, is only one place where new reforms will now push the boundaries of debate and innovation. There are several bright spots in this regard. Canada, which will implement federal recreational reform next year is one such place. Not only will it become the most advanced economy where marijuana use is legal for all purposes – but it is also pushing the international debate, in some ways – even further than advances in the United States. This means healthcare coverage for medical patients. It also means directly challenging international norms on exporting the crop to other countries.
The outlook for research as a result, particularly given the medical reforms underway in Australia and Germany next year (in particular) also look very bright.
What all of this means, however, is that legalization is now a conversation that is too widely implemented and broad to be entirely snuffed out. For the world to be at this point a mere four years (actually two if counting market start in Colorado) is a victory that cannot be discounted.
How fast the revolution proceeds, however, will be directly determined by the determination of those still fighting the good fight to advance the cause to its most logical extension – the day when no qualified person who needs or wants to consume marijuana is prohibited, much less punished for doing so.