Top 10 Exotic Weed Strains
Every strain has a story, with tales that span from the mundane to the captivating. These exotic varieties have some of the most interesting stories of all. They originate from landraces in far-off lands and feature incredible terpene profiles and other traits uncommon to most cultivars. These are our 10 most exotic weed strains.
By
---
---
What is exotic weed? Well, these cannabis strains all have something unique about them. Many have fascinating origins in distant lands, rare flavour profiles seldom found elsewhere, and legendary parents that make them stand out from the crowd. Below, you'll discover ten exotic weed strains, what makes them so special, and what to expect when you grow them.
1. AMG — Amnesia x Mexican Haze
Amnesia Mac Ganja, known by the acronym AMG, stems from energising and exotic parent strains Amnesia and Mexican Haze. Amnesia brings noteworthy levels of CBG and terpinolene into the mix, whereas Mexican Haze delivers the tall morphology and uplifting effects of any good sativa variety.
This stunning cultivar produces tall colas flanked by reddish-green fan leaves, and contains a THC content of 22%. Indoors, growers can use training techniques such as LST to keep her at a manageable height of 80cm. Expect a return of 450–500g/m² after a flowering time of 10–11 weeks in this environment. When grown outdoors, she'll peak at a height of 200cm and produce up to 600g/plant ready to harvest in October.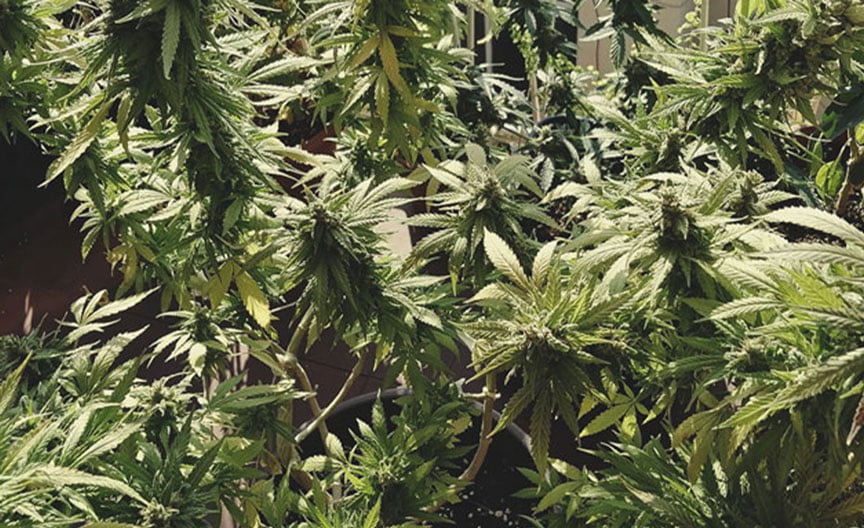 2. Bubblegum XL — Power Plant x Santa Maria
Bubblegum XL provides some of the most exotic tastes of any cannabis cultivar out there. In crossing parent strains Power Plant and Santa Maria, our breeders created a variety that features a perfect split of indica and sativa traits. Bubblegum XL produces dense, dark green colas packing a THC content of 19% alongside sweet, citrusy, and earthy terpenes. Prepare to enjoy a mentally uplifting and physically relaxing high.
This cultivar treats indoor growers to a yield of up to 450–500g/m² after a brief flowering time of 8–9 weeks. If you have access to a garden, you can achieve up to 450g/plant in a sunny spot.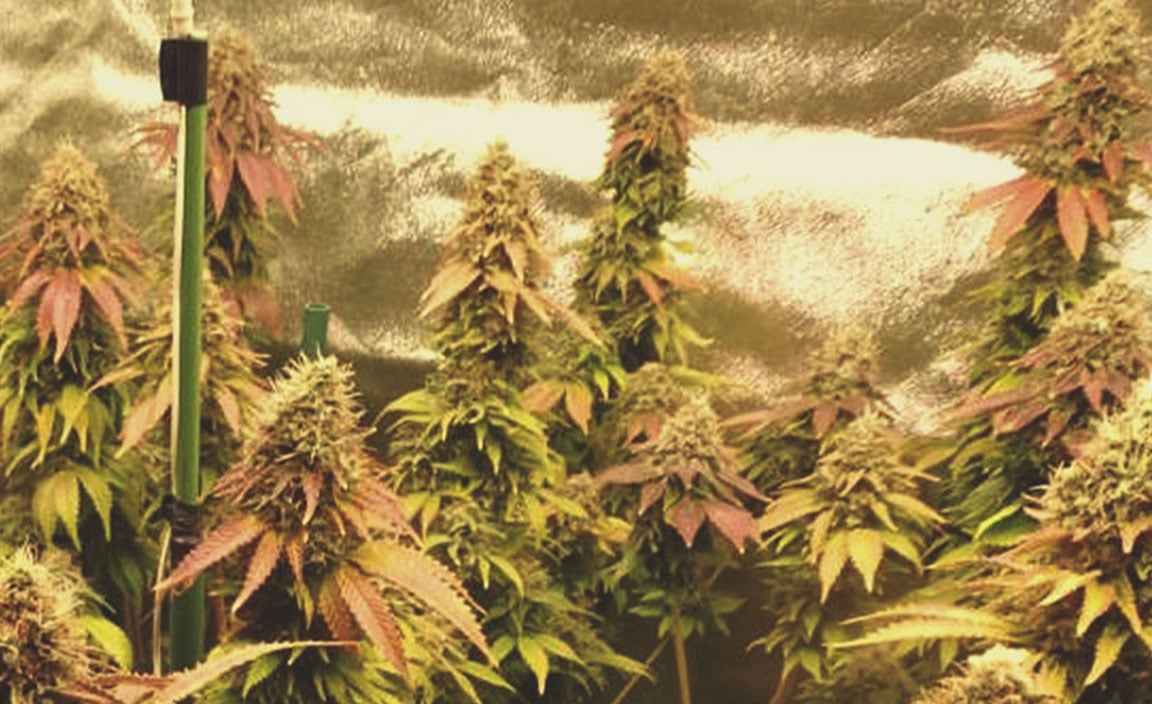 3. Chocolate Haze — O.G. Chocolate Thai x Cannalope Haze
Chocolate Haze descends from two very exotic parent strains; O.G. Chocolate Thai hails from a legendary landrace from Thailand, whereas Cannalope Haze shares a genetic connection to Mexican landraces. Both of these varieties are known for their incredible tastes, and these traits are amplified in Chocolate Haze.
The progeny produces a terpene profile that generates flavours of chocolate, earthiness, and fruit. If you're a budding cannabis chef, you need to use these flowers in the kitchen, or to create some grade-A hash. On top of her tastes, this strain also pumps out good yields. Expect up to 525g/m² indoors and between 450–500g/plant outside.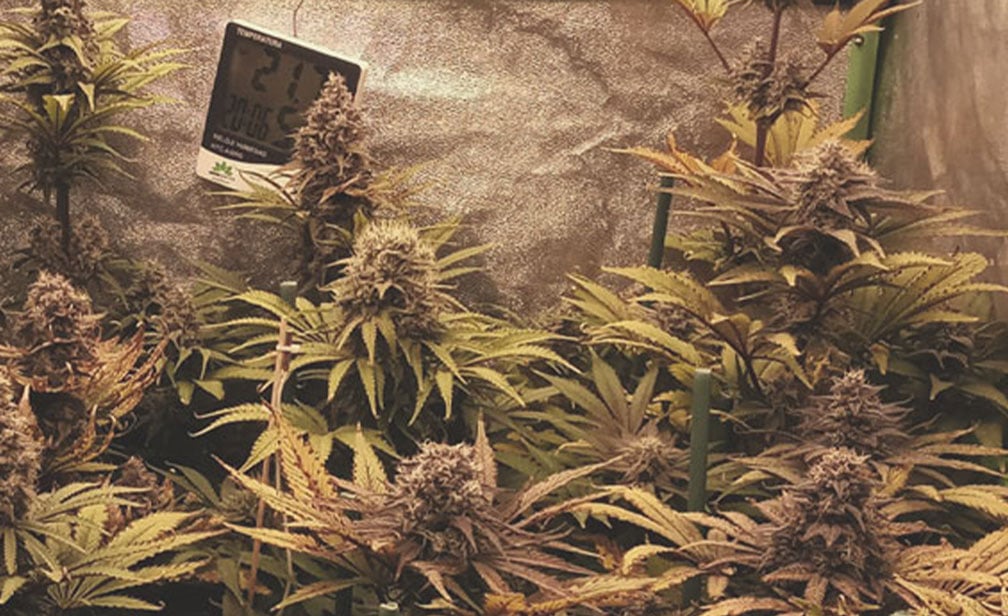 4. El Patron — AMG x Shiva
Remember AMG from above? Well, let us introduce you to her offspring. Thanks to her exotic lineage, El Patron loves to bask in the sun and performs best in warm climates with long growing seasons. If you live in the south of France or in Portugal or Spain, expect this strain to happily soak up the sun and thrive in the harsh heat. In fact, the UV rays only help to refine her herbal and peppery terpene profile.
Place her in a large container or directly into the ground and she'll reach a height of 200cm. After a flowering period of 9–10 weeks, you expect her canopy to weigh heavy with a yield of up to 600g/plant. Delivering a powerful stone, courtesy of 22% THC, this is a great strain to enjoy after a long day of work.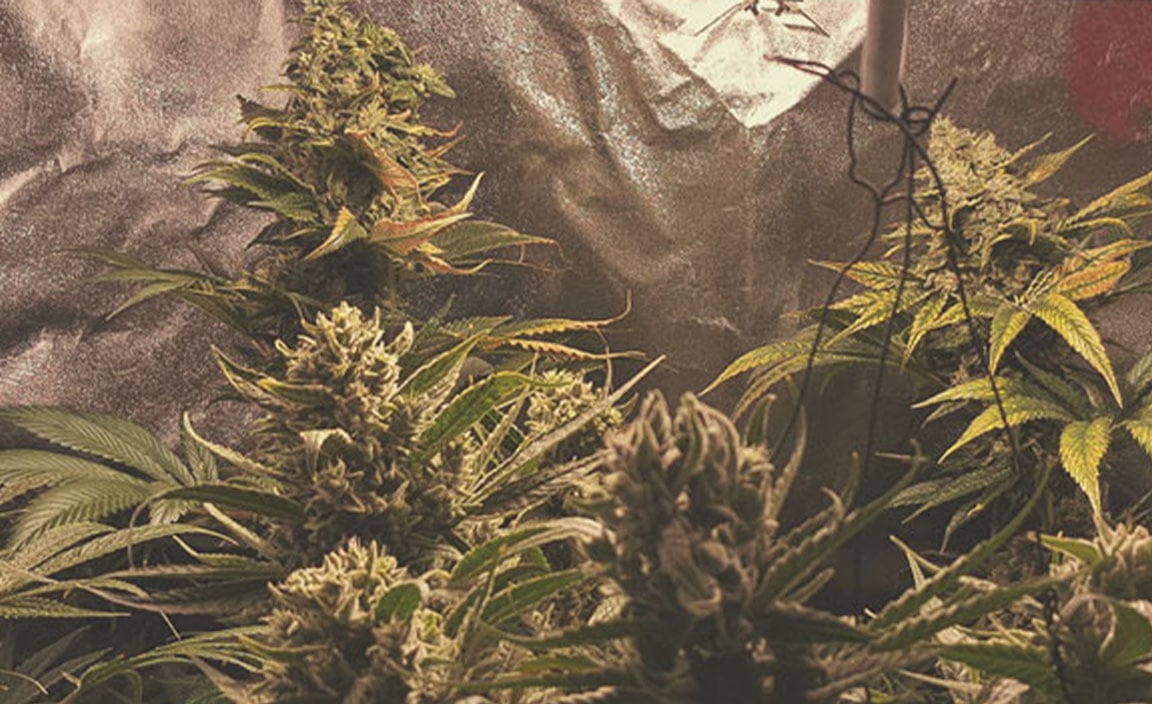 5. Honey Cream — BlueBlack x Maple Leaf Indica x White Rhino
This gorgeous cultivar has an impressive family tree. The convergence of her ancestral genetics created a strain chock-full of exotic sweetness. Her name may sound like some kind of marketing ploy, but Honey Cream seriously tastes like candy, with a hint of earthiness. Flavour aside, Honey Cream serves as a fantastic daytime strain.
Although her effects are on the stoning end of the spectrum, her moderate THC level of 16% makes her a sensible choice when looking to boost your creativity and get in the zone. Another point of sweetness? Yields of up to 550g/m² indoors and 675g/plant outdoors after just 7–8 weeks of flowering!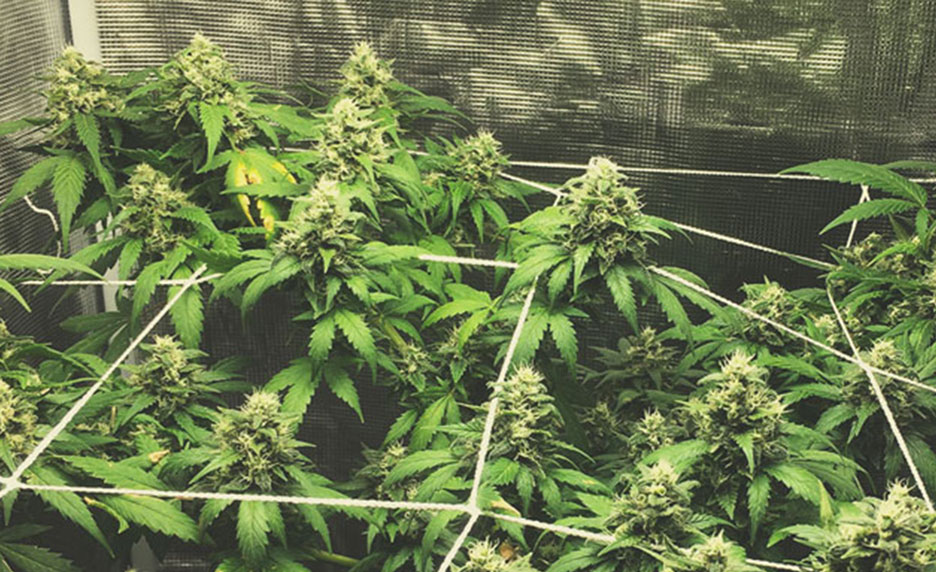 6. North Thunderfuck — Matanuska Thunderfuck Bx3
We know that North Thunderfuck stems from Matanuska Thunderfuck (a hybrid from the grasslands of Alaska), but her exact origins past that point remain shrouded. However, alongside her complex terpene profile and big, bulbous buds, the air of mystery surrounding this strain simply adds to her exotic vibe.
If you decide to grow this cultivar, prepare to be amazed when harvest time swings around. As her buds mature, you'll watch them develop substantial size. Colours of light purple and dark green, as well as a thick, frosty coating of trichomes, make this plant a stoner's aesthetic dream. After drying and curing her flowers, you'll experience waves of euphoria and tastes of citrus, pine, and Skunk.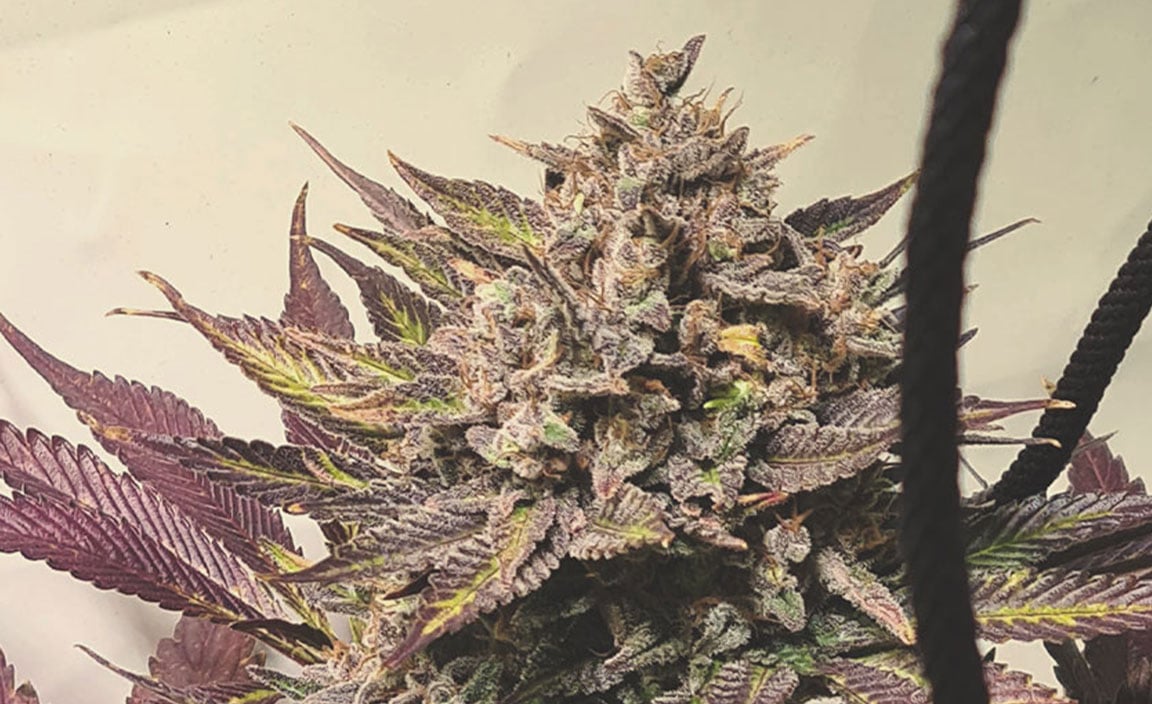 7. Power Flower — South African Sativas
South African landraces are renowned for their sativa morphology and energising and cerebral effects. But how did genetics from the Southern Hemisphere end up in European seed banks? Well, a band of passionate strain hunters from the Netherlands set off to South Africa during the 90s and discovered a treasure trove of native varieties. After returning home and tweaking these exotic plants, they created Power Flower.
This sativa-dominant lady offers a THC level of 19% alongside medium quantities of CBD. If you're a fan of wake and bakes, you need to try this cognitive strain alongside your coffee in the morning. With yields of up to 550g/m² indoors and 500g/plant outdoors, what's not to love?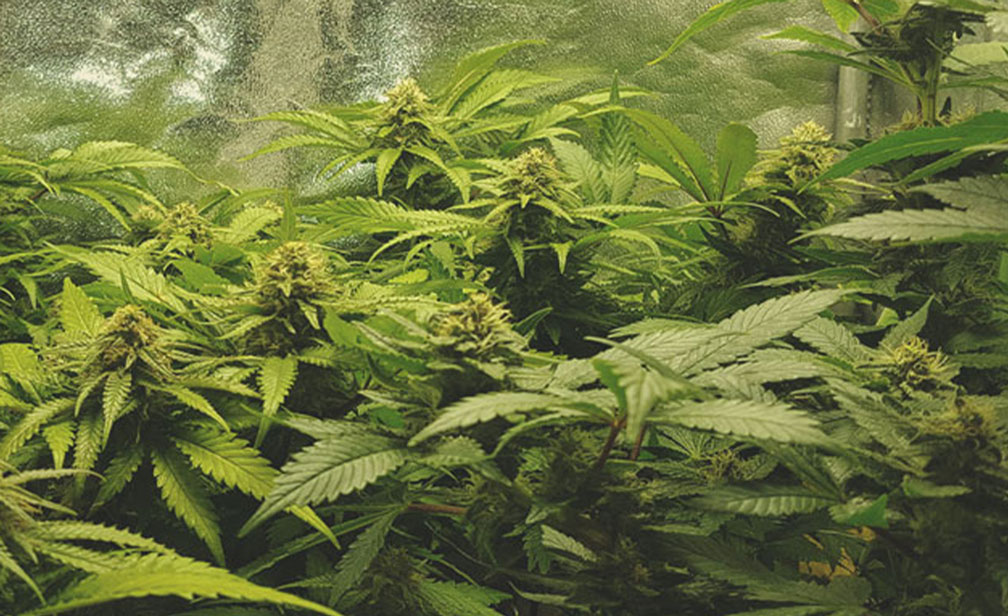 8. Royal AK — Colombian x Mexican x Thai x Afghan
How about that genetic lineup? Royal AK derives from exotic landraces from all around the Earth, and she boasts the very best traits from each variety. Most cultivators autumn in love with this strain after seeing her flowers mature; big, frosty colas make her stand out in any grow room or garden.
Together, her THC content of 19% and earthy and fruity terpenes converge to create a clear-headed and comforting high. Although it has a stoning quality, it won't lock you to the couch. But how does she perform? Expect 525–575g/m² from indoor plants and up to 650g/plant from their outdoor counterparts.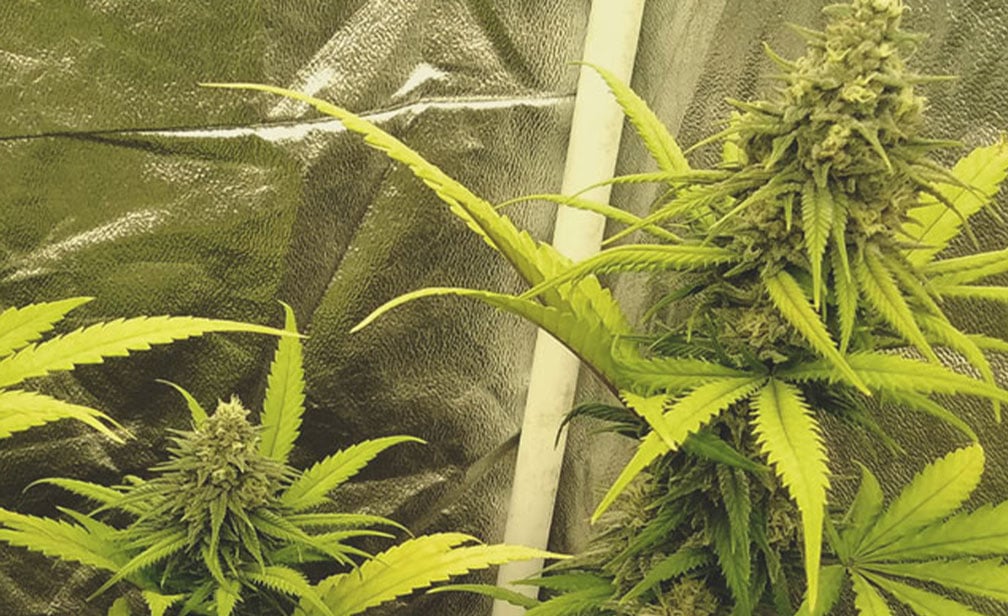 9. Special Kush #1 — Afghan x Kush
This exotic behemoth has its roots in Central Asia; both Kush and Afghan varieties hail from the mountainous terrain in this region. As well as passing down hardy genes, her parent strains endowed her with size and productivity. When it comes to her high, this strain is all about landing a heavy blow to the body. Pungent notes of earth and fruit make the smoke itself a pleasurable affair.
Special Kush #1 reaches her full potential outdoors. As she enters the flowering stage, you'll watch plants surge to a height of 270cm and unfold into sprawling canopies. Keep her well-fed with organic nutrients and inoculated with mycorrhizal fungi, and you'll receive up to 500g/plant. Prepare to harvest your bounty after a flowering period of 7–8 weeks indoors or during late September outdoors.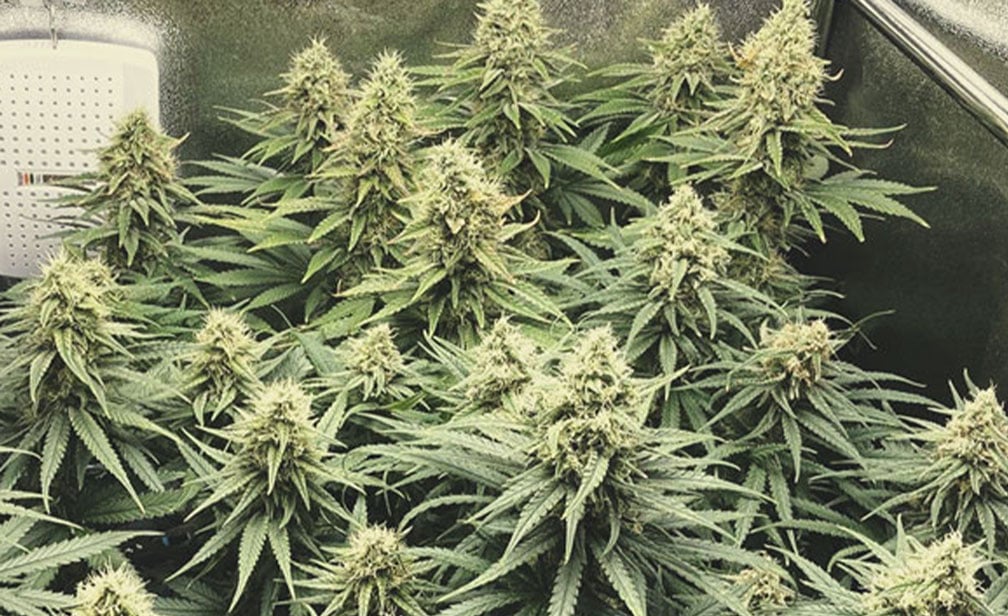 10. Wedding Crasher — Wedding Cake x Purple Punch
The cannabis community had high expectations for Wedding Crasher, and our breeders delivered. Wedding Cake is already one of the tastiest strains on the planet, and Purple Punch ranks as one of the prettiest. Unsurprisingly, the progeny of these legends produces gorgeous purple-green buds that are packed with decadent flavours of fruit and vanilla. Oh, and her THC content of 21% will keep you feeling giggly and gleeful for at least a couple of hours.
Grow Wedding Crasher indoors for a return of 450–500g/m², or outside for a bounty of up to 600g/plant. She takes around 10 weeks to flower, but her buds are no joke. Get the camera ready for harvest time.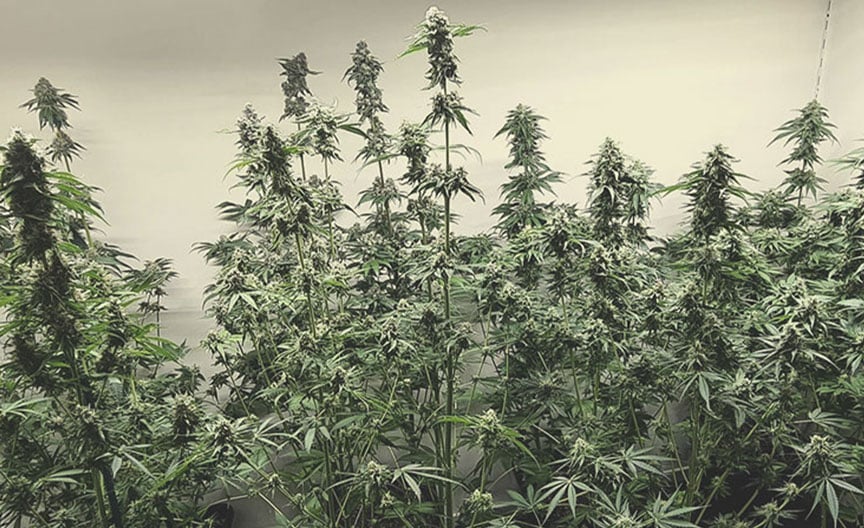 Change Things Up With These Exotic Cannabis Strains
Why not shake things up in your growing space? Try one of these exotic cannabis strains to experience terpene profiles you've never tasted before and genetics from all over the world. In between the exhilarating highs and rare flavours, you might just find inspiration for your next breeding project.