Top 5 Autoflowering Cannabis Seeds for Indoor Growing
Autoflowering strains are easy to grow and allow both beginners and the experienced to obtain respectable yields in a matter of weeks. These 5 autoflowering varieties offer premium genetics, high levels of THC, tasty terpenes, and yields that will keep you elevated for weeks at a time.
By
---
Autoflowering cannabis seeds are easy to grow, a joy to smoke, and offer great yields. They are equally suited for budding beginners and experienced cultivators seeking an efficient harvest. Check out the main benefits of autos below, and then explore five of the best autoflowering weed seeds to grow indoors.
Benefits of Autoflowering Cannabis
Autoflowering cannabis varieties come with a host of benefits that make them super easy to grow:
Resilient against pests and disease
Go from seed to harvest in 8–10 weeks on average
Small, stealthy, and easy to manage
Don't require a change in light cycle to flower
Low demand for nutrients
Why Grow Autos Indoors?
Growing autos indoors allows cultivators to control all aspects of the environment. By managing watering, nutrients, and lighting, growers can strike the perfect balance that healthy cannabis plants need.
Outdoor plants offer great results, but they are exposed to the whims of nature—e.g. floods, strong winds, droughts, and a higher chance of pests and disease.
Growing indoors is also a better option in areas where cannabis is illegal. The use of a growing tent and carbon filter can keep plants out of sight and stinky terpenes out of the air, reducing the chance of getting busted.
Light Schedule for Indoor Autos
Unlike photoperiod strains, autoflowering strains don't require a change in the light cycle to start flowering. These plants originated in darker and colder regions, and therefore don't rely on external cues to progress through their life cycle. Instead, they do this all by themselves after a matter of weeks.
As such, you can maintain a light cycle of 18 hours on and 6 hours off throughout the entire growing cycle—nice and easy.
Quick Tips for Growing Autos Indoors
Autos are inherently easy to grow. However, cultivators can make matters even more simple by using these key tips:
Transplant once: After germination, place your seedling directly into its final pot to avoid transplant stress further down the line.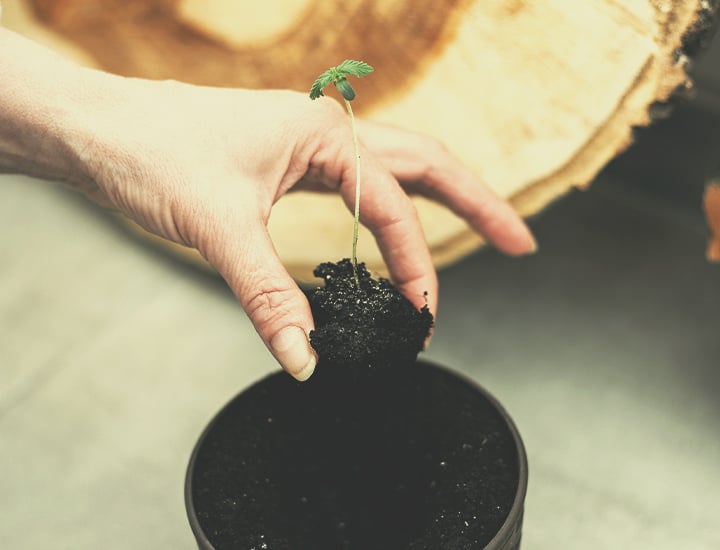 Go easy on watering: Only water when the top inch of soil becomes completely dry. Overwatering ends many grows before they even really get started.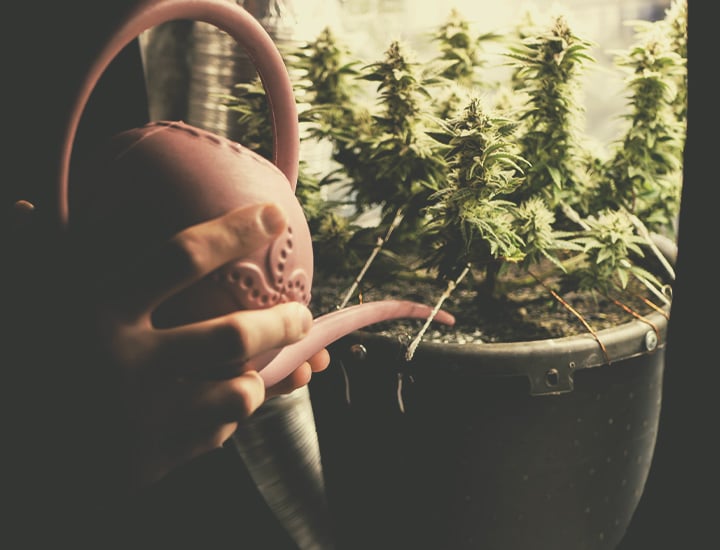 Invest in good lights: Make lights your most expensive purchase. Poor-quality lights will stunt growth and reduce yields.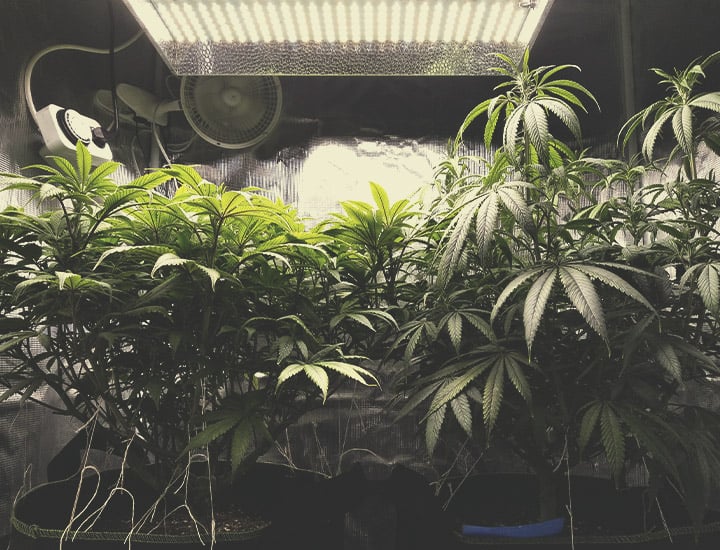 Can You Train Autos?
Yes! Training refers to manipulating the shape of your plant in a particular way, usually to increase yields or limit growth. While you can train autos, we suggest going with a low-stress method that won't inflict too much damage.
Autos grow so fast that highly stressful training techniques can seriously reduce yields. By the time they recover, they'll likely already have entered the flowering stage.
Instead, try out some LST to increase yields without hampering your plants' development.
Top 5 Autoflower Weed Seeds for Indoor Growing
Behold; five excellent autos for cultivating indoors. Whether you have a whole room at your disposal or are working within a modified closet, you can achieve excellent results. Each cultivar offers something special to the grower, but all perform exceptionally well.
1. Royal Runtz Automatic
After exploding onto the market in 2017, Runtz quickly became a favourite strain among Hip-Hop legends and regular cannabis smokers alike. But unless you are well-connected to the West Coast USA cannabis scene, there's little chance you'll ever taste (let alone grow) this iconic strain at home. That's why we created Royal Runtz Automatic - a fast and compact version of Runtz that retains the delicious candy fruit aroma and long-lasting, uplifting high of the original. Ideal for tents and rooms of all sizes, our potent Royal Runtz Automatic delivers top-shelf US bud in express time and copious amounts, producing up to 350 - 450g/m² in just 10–11 weeks!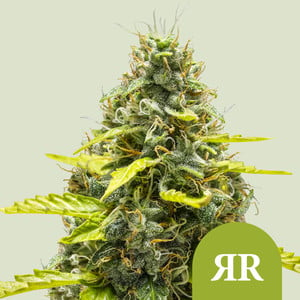 | | |
| --- | --- |
| | Royal Runtz x Ruderalis |
| | 350 - 450 gr/m2 |
| | 70 - 100 cm |
| | 7 - 8 weeks |
| | THC: 19% |
| | |
| --- | --- |
| | Sativa 50%, Indica 45%, Ruderalis 5% |
| | 70 - 100 gr/plant |
| | 70 - 120 cm |
| | 10 – 11 weeks after sprouting |
| | Long Lasting , Uplifting |
2. Cookies Gelato Automatic
At RQS, we're passionate about making the hottest cannabis genetics available to growers all around the world—our Cookies Gelato Automatic is a prime example of that. Preserving that iconic Cookie Fam aroma that combines fruity earth notes with the honey sweetness of fresh baked goods, our Cookies Gelato Automatic pays perfect homage to the incredible work of the best US breeders. Her potency is very high, regularly clocking in at 23% THC and boasting an exotic array of terpenes. Meanwhile, her effects are balanced, creative, and relaxing. Plus, just like all our autos, Cookies Gelato Automatic boasts super strong genetics, a nice compact stature, and an express flowering time; she takes just 10-12 weeks to go from seed to harvest and can produce up to 500g/m².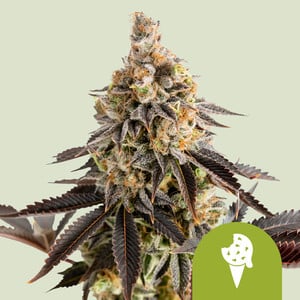 | | |
| --- | --- |
| | Cookies Gelato x Big Skunk Auto |
| | 450 - 500 gr/m2 |
| | 90 – 140 cm |
| | 8 - 9 weeks |
| | THC: 23% |
| | |
| --- | --- |
| | Sativa 20%, Indica 75%, Ruderalis 5% |
| | 90 - 140 gr/plant |
| | 80 - 140 cm |
| | 10 - 12 weeks after sprouting |
| | Balanced, Creative |
3. Sweet ZZ Automatic
If you love bud with a fruity aroma and a strong, physical stone, then look no further. Our Sweet ZZ Automatic is the result of breeding Sweet ZZ with Diesel Auto, and the result is simply amazing. Thanks to her genetics (which share strong ties to American powerhouses Zkittlez and Diesel), Sweet ZZ Automatic grows super strong, stays nice and short, and gets to harvest in just 11 weeks. Her yields typically clock in around 400g/m², and her buds are absolutely eye-catching with their big, swollen calyxes, few leaves, and stunning green, orange, and pink hues. Besides their obvious eye-candy, Sweet ZZ Automatic flowers also boast a mouthwatering sweet fruit aroma with a notable spicy kick and up to 18% THC. And best of all, her effects are super relaxing, reaching your every extremity while putting you in a happy, giggly, and uplifted daze that lasts for hours.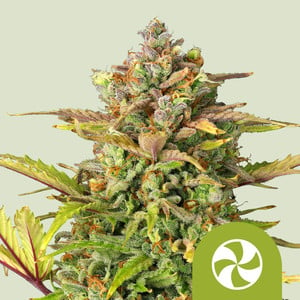 | | |
| --- | --- |
| | Sweet ZZ x Diesel Auto |
| | 350 - 400 gr/m2 |
| | 70 - 120 cm |
| | 6 - 7 weeks |
| | THC: 18% |
| | |
| --- | --- |
| | Sativa 35% Indica 60% Ruderalis 5% |
| | 90 - 175 gr/plant |
| | 100 - 120 cm |
| | 9 - 11 weeks after sprouting |
| | Stoned |
4. Royal Critical Automatic
So far on this list of best auto strains for indoor growers, we've covered a lot of strains descending from new US varieties. But what if you're after something a little more traditional? Our Royal Critical Automatic might be a perfect choice, boasting a more traditional aroma and milder potency (approx 14% THC) but still delivering the exceptional yields you'd expect from more modern autos. Born and bred in Spain, Royal Critical is a favourite around the world for its strong genetics and large yields. Our Royal Critical Automatic boasts the same strength as the original but in a faster, smaller auto seed that's ready just 11 weeks after germination and produces up to 450g/m². Plus, its delicious aroma is sweet, woody, and spicy all at once, while its effects are well-balanced, producing a happy, mild euphoria that you can enjoy at any time of the day or night.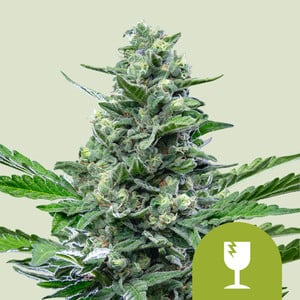 | | |
| --- | --- |
| | Critical x Ruderalis |
| | 350 - 400 gr/m2 |
| | 55 - 65 cm |
| | 6 - 7 weeks |
| | THC: 14% |
| | |
| --- | --- |
| | Sativa 15% Indica 50% Ruderalis 35% |
| | 115 - 165 gr/plant |
| | 90 - 140 cm |
| | 10 – 11 weeks after sprouting |
| | Euphoric, Laughter |
5. Diesel Automatic
Last but definitely not least on our list of the best auto strains for indoor growers is Diesel Automatic—a direct descendent of the iconic Diesel born on the US East Coast. If you've ever had the chance to smoke real Diesel before, you'll be blown away by just how well this auto offspring encapsulates that tell-tale aroma and flavour. Our Diesel Automatic has a zesty, fruity, and slightly sweet aroma with those big, overarching sour Diesel notes. Packing 14% THC, she is a little milder than the original Diesel but still produces a calm, clear, and uplifting high. Finally, given her small stature yet great yield potential (up to 375g/m²) and decent grow time (13-14 weeks from seed to harvest), our Diesel Automatic has to be one of the best Diesel strains out there for indoor growers.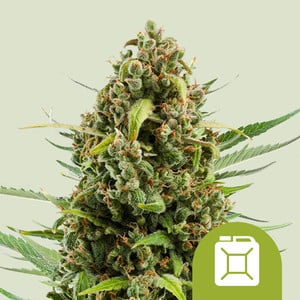 | | |
| --- | --- |
| | Diesel x Ruderalis |
| | 325 - 375 gr/m2 |
| | 40 - 70 cm |
| | 8 - 10 weeks |
| | THC: 14% |
| | |
| --- | --- |
| | Sativa 40% Indica 30% Ruderalis 30% |
| | 60 - 110 gr/plant |
| | 60 - 110 cm |
| | 13 to 14 weeks after sprouting |
| | Calming, Clear |