Special Queen - A Potent And Balanced High
As most marijuana users and growers are very aware of is that there are many strains of marijuana plants available world wide.
By
---
Special Queen 1 is a hybrid strain that consists of an even 50/50 split between sativa and indica genetics. This genetic balance makes this strain the best of both worlds. It features the cerebral and energetic effects of a sativa high, along with the soothing and relaxing elements that indica strains bring to the game.
A THERAPEUTIC STRAIN
Special Queen 1 results from crossbreeding parent strains Power Bud and Skunk, churning out a strain with an impressive THC content of 18% and a low CBD count. This cannabinoid profile makes the strain great for a strong recreational smoke that also appeals to medical users who are seeking THC to treat their symptoms. Cannabis has been shown to be an effective natural medicine, and most strains carry the ability to help relieve or treat certain conditions, such as digestive disorders, epilepsy, pain, movement disorders, and asthma.
ABOUNDING FLAVOURS
One of the first factors smokers will notice about Special Queen 1 is her distinct and diverse aromatic profile. Upon opening a stash jar full of dried flowers, a complex array of odours will be detected. These fumes will carry aromas of fruit, flowers, hashish, spice, and sweetness.
The taste profile of Special Queen 1 is also extremely noticeable and impressive. Upon taking a toke from a blunt or joint loaded with the processed buds of the strain, smokers will be treated to hints of sourness, spice, sweetness, licorice, and bitterness that overwhelm the taste buds with pure flavour.
A HIGH FOR THE BODY AND MIND
When it comes to the high that this strain generates, it's almost an entirely even split. The head high is defined by its relaxing, thought provoking, exhilarating, and uplifting qualities. This makes Special Queen 1 a fantastic smoke when looking for some creative inspiration and philosophical discussion with fellow smokers. On the other hand, the body high provided by Special Queen 1 is characterised by its calming, narcotic, and couchlock effects. These elements of the high make the strain a great choice to kick back and relax with in the evening when watching a film. Overall, the high is strong, diverse, and long-lasting.

CULTIVATION DETAILS
Special Queen 1 does well when grown both indoors and outdoors. When cultivated in a grow room or tent, the strain will reach heights of between 80-140cm and can achieve yields of between 500-550g/m². The size of this plant makes it easily manageable and easy to conceal within indoor settings. It won't explode and start to touch the ceiling like some taller, pure sativa strains. When growing Special Queen 1 outside in garden beds or pots, the strain will reach much taller heights of between 200-270cm. This explosion in size comes along with impressive yields; outdoor plants are capable of producing between 500-550g/plant. Planting several of these strains will result in a massive stash upon harvest time.
Special Queen 1 favours growing conditions that feature a mild climate. The strain has a flowering phase of between 7-8 weeks and will be ready to harvest during late-September if cultivated outdoors.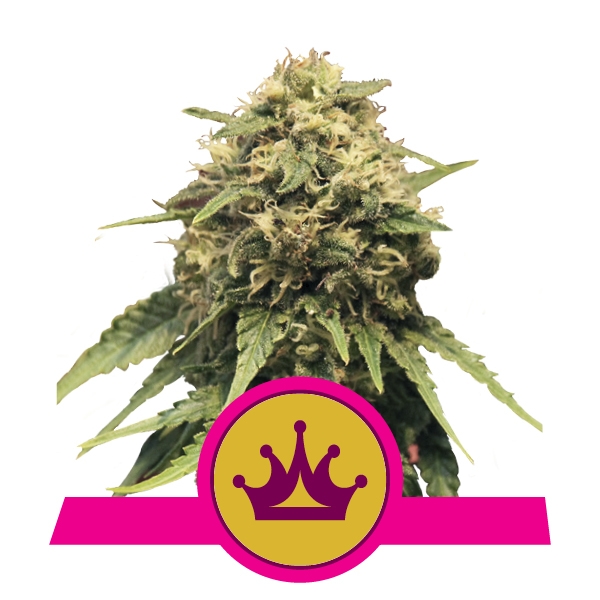 Special Queen 1
Power Bud x Skunk
500 - 550 gr/m2
80 - 140 cm
7 - 8 weeks
THC: 18% (aprox.) / CBD: Low
| | |
| --- | --- |
| | 50% Sativa, 50% Indica, 0% Ruderalis |
| | 500 - 550 g/per plant (dried) |
| | 200 - 270 cm |
| | Late September |
| | Extremely high, long-lasting, body relaxing |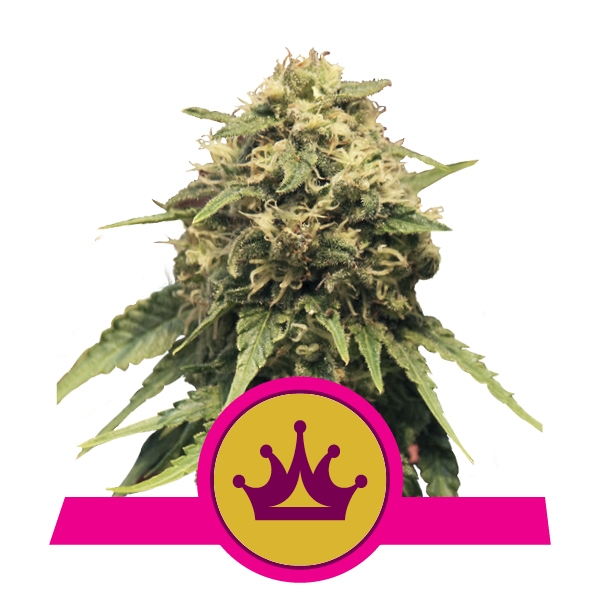 | | |
| --- | --- |
| | Power Bud x Skunk |
| | 500 - 550 gr/m2 |
| | 80 - 140 cm |
| | 7 - 8 weeks |
| | THC: 18% (aprox.) / CBD: Low |
| | |
| --- | --- |
| | 50% Sativa, 50% Indica, 0% Ruderalis |
| | 500 - 550 g/per plant (dried) |
| | 200 - 270 cm |
| | Late September |
| | Extremely high, long-lasting, body relaxing |