Sour Diesel Feminized Cannabis strain
Sour Diesel is one of the most-famous Cannabis strains, and it is an incredibly sought after seed that can reward growers with outstanding profits and finished buds of the highest quality.
---

The Sour Diesel buds have a loud citrus aroma, and the high is known for its energy-imparting euphoria, making it an outstanding choices for connoisseur smokers who enjoy a product that is perfect for all-day use. The hybrid is also known as Sour D, and it is supposedly a cross between the infamous 91 Chemdawg and a Northern Lights x Super Skunk strain. 91 Chemdawg was originally found in a bag that was sold at a Grateful Dead show, and the strain made its way to the West Coast during the early 90s. Sour Diesel blends the best qualities of old-school Sativas with just the right amount of Afghani Indica to make it a high yielder that is ideal for indoor or outdoor gardens. The finished buds are known for their fact-acting high that has a dreamy quality.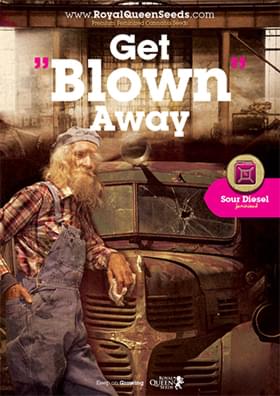 Sour Diesel commands some of the highest prices in the market, and this may be partly due to the extended flowering time that the plant requires in an indoor setting. Once the light schedule has been changed to induce flowering, it may take anywhere from 8 to 10 weeks for the buds to reach maturity and glisten with golden trichomes that make it one of the most-potent varieties of Cannabis on the planet. Since there is an additional amount of flowering required, Sour Diesel offers up excellent yields, and indoor growers can easily get more than a half pound of buds from a single plant. Training may be essential in smaller marijuana grow tents because Sour Diesel has a tendency to stretch during the first four weeks of flowering. For this reason, many growers prefer to use low-stress training methods that can increase the total amount of bud sites. The plants also thrive with high nitrogen during the vegetative stages, and Sour Diesel is perfect for beginners or experts. Advanced marijuana growers can fine tune their garden's nutrients to dial in their grow to perfection.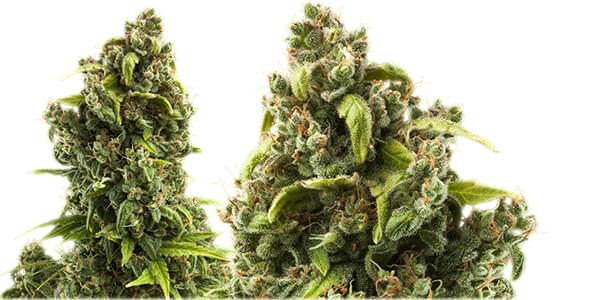 Sour Diesel is also an ideal choice for outdoor growers who are looking for top yields of outstanding, medical-quality Cannabis. Since the strain is nearly 90 percent Sativa, it prefers warm environments, like those found in Spain or along the coast of California. With proper growing conditions, the plant can easily produce more than five pounds of buds in the great outdoors, if it has access to abundant sunshine, nutrients, and water. Outdoor marijuana growers will be rewarded with a fast-growing plant that can easily reach heights of more than 10 feet. The finished buds will be coated with trichomes during the last few weeks of flowering, and in the northern hemisphere, harvest can be accomplished in October.
Sour D is also a favorite smoke of many celebrities, and the plant has been featured in numerous songs that extoll its loud smell and the incredible Diesel high. Sour Diesel produces finished buds that are ideal for medical marijuana patients, and the plant is often the one of choice for those who suffer from anxiety or depression. Because Sour Diesel buds are often the rarest on the market, it is not uncommon for cannabis smokers  to pay up the highest price for the finished product that meets AAA grading requirements.