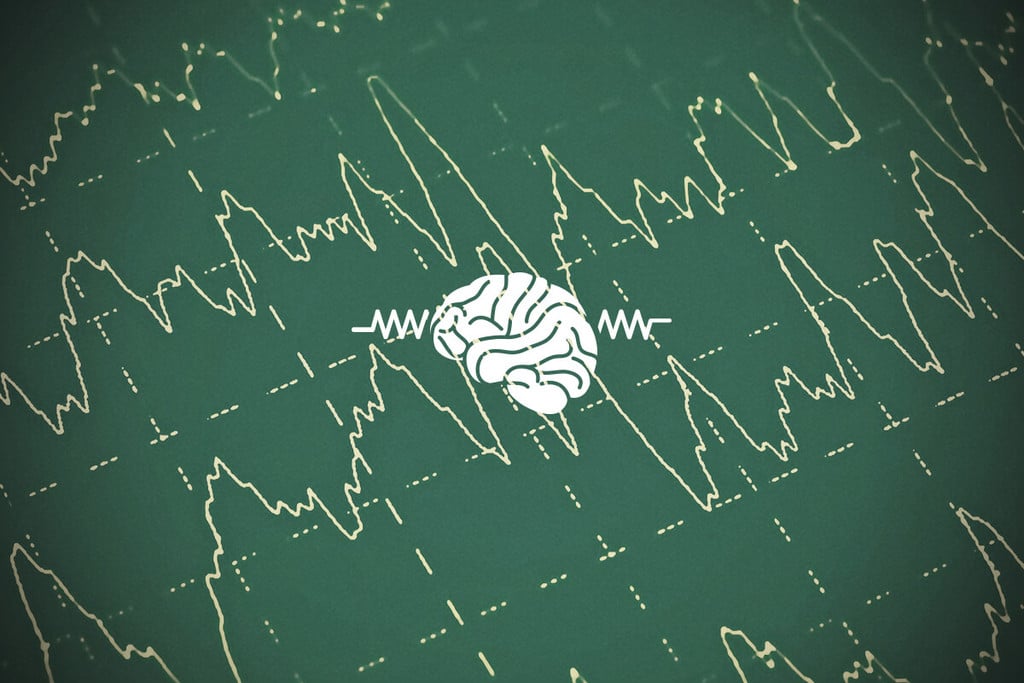 Marijuana As A Treatment For Epilepsy
Medical cannabis is showing great potential in the treatment of epilepsy. Cannabis has been shown in several studies to successfully treat seizures, completely eradicating them in some cases.
---
Cannabis has been used medicinally for thousands of years by the human race for a large catalogue of ailments. It is only in recent human history, that this mighty herb fell victim to human greed and was bound into the chains of prohibition. However, these chains are being repeatedly broken in many areas of the world as many scientific breakthroughs and scores of anecdotal accounts are displaying, that cannabis is a powerful medicinal tool in need of proper research and legal distribution to those in need of its healing. Cannabis is issued medicinally for a plethora or disorders, and one that it seems to affect very positively is epilepsy.
WHAT EXACTLY IS EPILEPSY?
Epilepsy is a neurological condition, that directly affects the nervous system and causes seizures in individuals who suffer from the condition. Epilepsy is usually diagnosed after patients have experienced a series of seizures. The catalyst of these seizures are disturbances, that occurred within the electrical activity of the brain. The reason these seizures start is still largely unknown, but they are thought to perhaps have origins in genetics and brain trauma.
A colossal 65 million people worldwide have been diagnosed with epilepsy and 3 million of these individuals live within the United States, with 150,000 cases diagnosed in the country each year. Perhaps what is more shocking, is that a total of one-third of people diagnosed with epilepsy who experience uncontrollable seizures because there is no available medication, that works effectively for their condition.
CONVENTIONAL TREATMENT
One of the goals of treating epilepsy is to allow people to continue to live functional and fulfilling life's epilepsy treatment. Treatment includes surgery and nutritional and lifestyle changes. However, the most common attempt at treating the condition is through medication, many patients may need to take them for the rest of their life. The majority of epileptic seizures are controlled through the use of anticonvulsant drugs which, are used to reduce the severity of seizures and to calm hyperactivity in the brain.
Although these drugs may prove effective at times, patients are usually started on low doses and worked up to higher amounts due to the vast array of side effects, that accompany taking them. There is a long list of available anticonvulsants, and an equally long list of different side effects, that patients experience. Common side effects include double vision, fatigue, sleepiness and stomach upset. Idiosyncratic side effects are more rare, yet include skin rashes, liver problems and low blood cell counts. Some individual drugs have their own unique set of side effects, that include swelling of the gums, weight gain and even hair loss.

CANNABIS AS A POTENTIAL TREATMENT
For 70 percent of epilepsy patients who cannot control their seizures, having to opt to medication, that has the possibility to induce severe side effects, cannot be an easy road to go down. Fortunately there seem to be alternative options on the horizon. Cannabis is being viewed as a potential treatment for epileptic seizures and large success has been witnessed so far, triggering a large movement of people and organisations who are in favour of its access and medicinal use. The non-psychoactive cannabinoid CBD has gained massive attention due to its apparent positive effects on seizures. And due to the massive legal issues surrounding the psychoactive nature of the cannabis plant, CBD might be an easier doorway into using medical marijuana for many who live in areas for cannabis prohibition.
The Epilepsy Foundation[1] is one such organisation, that is open to the idea of utilising medical cannabis to aid epilepsy patients to ease their seizures, stating: "When conventional treatments do not work, as is the case for roughly 30% of people with epilepsy, it is not unreasonable to consider cannabis. This is why some states have approved it for 'compassionate access'. However, this should only be considered after a thorough evaluation at a specialised epilepsy centre and once conventional treatments (pharmacological and nonpharmacologic) have been reasonably tried."
CBD may be easier for patients to access when they opt to start treatment with medical cannabis. However there is some evidence, that THC, a psychoactive cannabinoid, may also be effective in the treatment of the condition. Several states within the United States such as Texas, New York, Louisiana, Tennessee, Alabama, Utah and Wisconsin have passed legislation that allows patients access to CBD treatment only. Although this is a step in the right direction, it also actively blocks access to other medicinal compounds, that may help epilepsy, such as THC and the many other cannabinoids present in the cannabis plant.
CASE STUDY
Perhaps the most well known case study for the use of medical cannabis in cases of epilepsy is that of nine-year-old Colorado resident Charlotte Figi. After not responding to conventional treatment, her condition saw dramatic improvement after the use of cannabis oil, that contained both CBD and THC. Charlotte went from experiencing a massive 50 convulsive seizures each day, to only 2-3 per month. This is a staggering improvement, one that proves both CBD and THC are highly effective medicines, and research should be prioritised. Her case study was published by the journal Epilepsia[2], in which the authors stated in reference to the THC/CBD oil, "This extract, slowly titrated over weeks and given in conjunction with her existing antiepileptic drug regimen, reduced Charlotte's seizure frequency from nearly 50 convulsive seizures per day to now 2-3 nocturnal convulsions per month. This effect has persisted for the last 20 months, and Charlotte has been successfully weaned from her other antiepileptic drugs. We briefly reviewed some of the history, preclinical and clinical data, and controversies surrounding the use of medical marijuana for the treatment of epilepsy, and make a case that the desire to isolate and treat with pharmaceutical grade compounds from cannabis (specifically CBD) may be inferior to therapy with whole plant extracts".
STUDIES
Several studies have been conducted in order to investigate the effects, that cannabis has on epileptic seizures. Researchers at the VCU Department of Neurology and the Department of Pharmacology and Toxicology have studied the effects[3] of cannabis on epilepsy for some time and showed, that cannabinoids, that are effective at treating seizures, work by interacting with the CB1 receptor, an aspect of the endocannabinoid system. These researchers studied the effects of cannabinoids on live animals experiencing seizures, they state, "Although marijuana is illegal in the United States, individuals both here and abroad report, that marijuana has been therapeutic for them in the treatment of a variety of ailment, including epilepsy".

The researchers administered cannabis extract, synthetic cannabinoids and common anticonvulsant drugs to the animals. Both the cannabis extract and synthetic cannabis drugs totally eliminated the animals seizures. Team members stated, "This study indicates, that cannabinoids may offer unique advantages in treating seizures compared with currently prescribed anticonvulsants", adding, "It shows not only the anticonvulsant activity of exogenously applied cannabinoids, but also suggests, that the brain's cannabinoid system works to limit seizure duration by activating the CB1 receptor. Understanding the factors, that contribute to seizure duration and termination has important implications for our ability to treat epilepsy and for the potential development of novel anticonvulsant agents".
Further research includes a survey[4] published in the journal Epilepsy & Behaviour. The survey consisted of parents who were using a facebook group to share and discuss information regarding the use of cannabis in the treatment of their children who suffered from seizures. Information obtained from the survey shows, that the average amount of conventional medication given to the children before using cannabis was 12. The results from using cannabis seem to be highly effective. 84 percent of parents said the number of their child's seizures reduced. 11 percent reported complete success, with their children experiencing no more seizures. 42 percent of parents stated, that their child has experienced over 80 percent less seizures and a further 32 percent said their child's seizures had reduced. The only side effects experienced were drowsiness and fatigue. However, children also experienced increased alertness, better mood and improved sleep.
THE NEED FOR RESEARCH
The studies mentioned here bring great promise to those looking for a safe and effective treatment to epileptic seizures, and these are only a small example of the research, that has been conducted so far. However, it is paramount, that research is allowed to continue and that legality and prohibition does not get in the way of progress, that will help to enrich the quality of a person's life. CBD and THC are only 2 of hundreds of different cannabinoids found within the cannabis plant. Research is emerging, detailing that some of these other molecules also have medicinal effects. The future is looking very bright for those suffering from epilepsy, and countless other conditions, in regards to what cannabis can and will achieve as a powerful herbal medicine.