Is CBD Safe For Children?
CBD has attracted a lot of attention recently for its vast variety of health and medicinal benefits. In this article, we explore whether CBD is safe to be used on children.
---
Cannabidiol, or CBD, is a compound found in cannabis and the hemp plant. Over the last years, this tiny little compound has made a huge impact on the world. Thanks to new research, we now know that CBD has a wide variety of health benefits and can potentially help manage a wide variety of medical conditions, especially those often affecting children, including epilepsy, insomnia, anxiety, ADD/ADHD, and much more.
But regardless of the amount of research into CBD, people are still concerned about its safety when being used on children. In this article, we look at whether CBD is really safe for kids.
WHAT IS CBD?
CBD, or cannabidiol, is a cannabinoid found in cannabis plants. It is among the most prominent compounds found in the plant and has received a lot of media attention in recent years.
First and foremost, it's important to note that CBD is a non-psychoactive compound. This means it doesn't produce the iconic "high" or euphoria we traditionally associate with cannabis. The psychoactive effects of cannabis are predominantly produced by THC, a completely different molecule.
CBD was first discovered in the 1960s by Raphael Mechoulam. The discovery lead to a ton of further research into the molecule and other cannabinoids, including THC. Today, you'll find CBD in low to medium concentrations in most regular cannabis strains.
Because the plant has mainly been used for recreational use, breeders have been focused on creating strains with high levels of THC to induce a strong psychoactive effect. However, this is slowly changing.
Thanks to new research into CBD, we now know that the molecule can have a wide variety of beneficial effects. For example, studies show that CBD is a powerful anti-inflammatory, and can also help manage symptoms like pain, seizures, and possibly even help fight the growth of tumours.
These findings have encouraged governments around the world to change their stance on cannabis, and especially CBD. Countries like Switzerland, The United States, and Canada have legalized cannabis and even sanctioned it as medicine for specific ailments.
These legislative changes have given rise to a huge demand for CBD products. In turn, cannabis breeders have realigned their focus to create strains that contain high percentages of CBD rather than just THC.
Today, many breeders and seed banks offer high-quality, stabilized CBD strains to help harness the potential of this powerful molecule.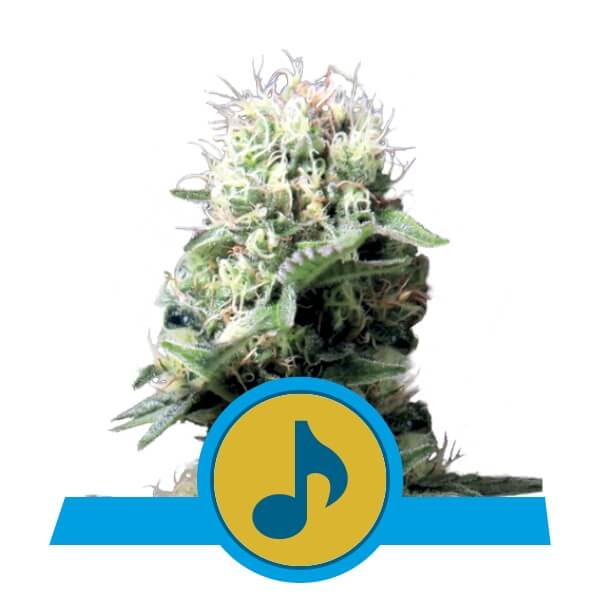 Dance World
Dancehall 20 x Juanita la Lagrímosa
475 - 525 g/m2
60 - 100 cm
8 weeks
THC: 12% (aprox.) / CBD: High
| | |
| --- | --- |
| | 75% Sativa, 25% Indica, 00% Ruderalis |
| | 400 - 450 g/per plant (dried) |
| | 80 - 120 cm |
| | Early October |
| | A motivating and inspiring feeling |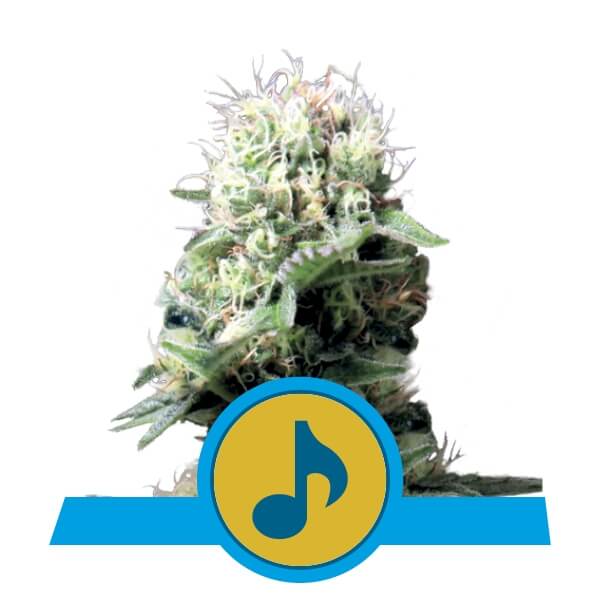 | | |
| --- | --- |
| | Dancehall 20 x Juanita la Lagrímosa |
| | 475 - 525 g/m2 |
| | 60 - 100 cm |
| | 8 weeks |
| | THC: 12% (aprox.) / CBD: High |
| | |
| --- | --- |
| | 75% Sativa, 25% Indica, 0% Ruderalis |
| | 400 - 450 g/per plant (dried) |
| | 80 - 120 cm |
| | Early October |
| | A motivating and inspiring feeling |
IS CBD SAFE FOR CHILDREN?
In 2013, the story of Charlotte Figi rocked the entire world. Charlotte is a young girl from Colorado suffering from Dravet syndrome, a very rare form of infant epilepsy, which caused her to suffer from intense, sometimes hour-long seizures.
In 2013, Charlotte's story made international headlines. After taking countless medications and suffering up to 300 seizures per week, Charlotte and her parents finally found relief thanks to a CBD-rich cannabis extract now known as Charlotte's Web.
Charlotte's parents, doctors, and even the creators of the tincture couldn't believe their eyes. From the minute Charlotte began medicating with CBD, she was virtually seizure-free. She stayed that way throughout the entire first week of treatment, and now suffers roughly 0–1 seizure per week.
Obviously, parents all around the world were astounded by the story. After all, here was this little girl taking cannabis medicine to treat her epilepsy. But, as we now know, there is absolutely no harm in taking CBD, and the substance is completely safe to be used on children.
In December 2017, the World Health Organization made it official: After conducting its own research into CBD, the WHO stated it found no adverse health risks to using the cannabinoid.
"To date, there is no evidence of the recreational use of CBD or any public health-related problems associated with the use of pure CBD," the WHO wrote in their study[1].
THE BENEFITS OF CBD FOR CHILDREN
So, it's clear that CBD produces no harmful effects in children. But why are people giving their children CBD in the first place? Are there benefits to using CBD as a medicine or even a regular dietary supplement?
Well, the short answer is yes. CBD can be an extremely beneficial substance, whether used to treat a specific ailment or simply used to enhance an already healthy lifestyle.
Studies have shown that CBD can be beneficial for treating anxiety and sleep issues[2], both common problems for children. Studies show that CBD is also an extremely potent anticonvulsant and can help manage severe forms of childhood epilepsy[3] (such as Dravet syndrome).
Some studies also suggest that CBD may help calm children suffering from hyperactivity or attention deficit disorders like ADD or ADHD[4].
Many of these conditions, especially epilepsy, are traditionally treated with synthetic medications, which can produce a wide variety of side effects.

Anti-seizure medications for example, can produce drowsiness, fatigue, behavioural changes, and more. ADD/ADHD medications on the other hand can cause nervousness, agitation, anxiety, sleep problems, nausea, vomiting, and other side effects.
It's not uncommon for some children dealing with these conditions to use multiple medications at a time, sometimes just to manage the side effects of another medication they may be taking. CBD on the other hand serves as a natural alternative with no side effects.
ORDER CBD ONLINE AT ROYAL QUEEN SEEDS
Are you looking for a reliable, high-quality CBD product? At Royal Queen Seeds, we're proud to announce that we now stock a wide variety of CBD products, including oils, capsules, and more, all of which are made from the highest quality European hemp extract.
To check out our full range of CBD products and order yours today, click here.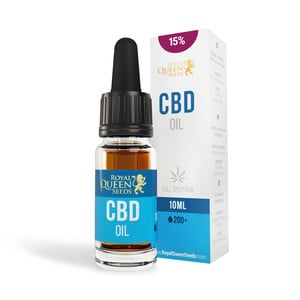 | | |
| --- | --- |
| | THC: 0.2% |
| | CBD: 15% |
| | CBD per drop: 7.5 mg |
| | Carrier: Olive Oil |