Blue Dream: Genetics, Effects, and Growing Traits
Are you feeling nostalgic for classic cannabis? Well, Blue Dream will scratch your itch, and then some. This Y2K icon shines bright among modern cultivars with its berry-scented buds and uplifting high. Get acquainted with everything you need to know about the one and only, Blue Dream.
By
---
Blue Dream has impressed cannabis growers and smokers for two decades. Even among an ocean of modern varieties, this sativa-dominant specimen continues to stand strong as a firm favourite.
---
Blue Dream: History and Genetic Lineage
Many new cannabis varieties experience a period of initial popularity. However, few of them stand the test of time. Not Blue Dream. A handful of awards, including 1st place in the "sativa" and "outdoor" categories at the Cannabis Cup, earned this variety an unwavering legendary status in the cannabis community.
A quick look at her genetic background gives a glimpse into how she managed to reach such great heights—and stay there. A famous breeder by the name of DJ Short created this cultivar in the early 2000s in the cannabis mecca of California. By crossing Blueberry with Haze, he crafted a hybrid that packs a cerebral punch alongside a complex and moreish terpene profile.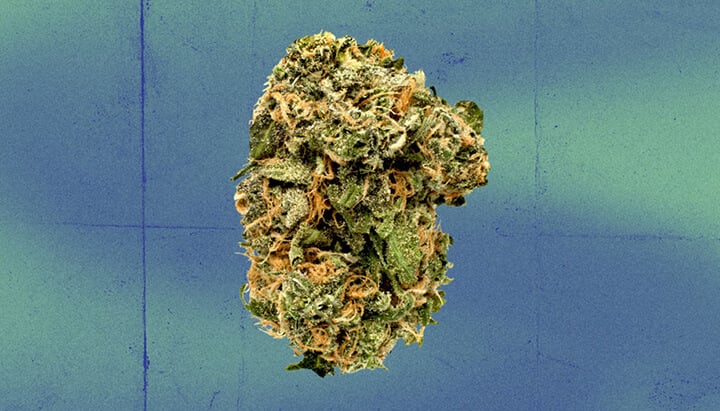 Why Did Blue Dream Become So Popular?

The cannabis industry has evolved rapidly over the past couple of decades. As a result, cultivars have generally become much more potent and flavourful. However, at the time of its release, Blue Dream stood head and shoulders among its peers—so much so that it still successfully competes with many modern hybrids, and has even inspired some of their creation!

An intense, dreamy high augmented by a fruit-forward flavour made her an instant standout. Adding to her popularity, her hardy nature makes Blue Dream a suitable candidate for growing in a range of indoor and outdoor environments.
Effects of Blue Dream
So, what can you expect when you hit a bong, vape, or blunt packed with Blue Dream flowers? Drawing upon her legendary lineage, she exerts a balanced high that allows users to experience the best of both euphoria and relaxation. Shortly after inhaling her phytochemical cocktail, you'll experience an uplifting and inspiring effect that will send motivation and creativity through the roof. As your energy begins to wane, you'll feel a soft and soothing body high creep in, which will keep you relaxed without making you overly stoned.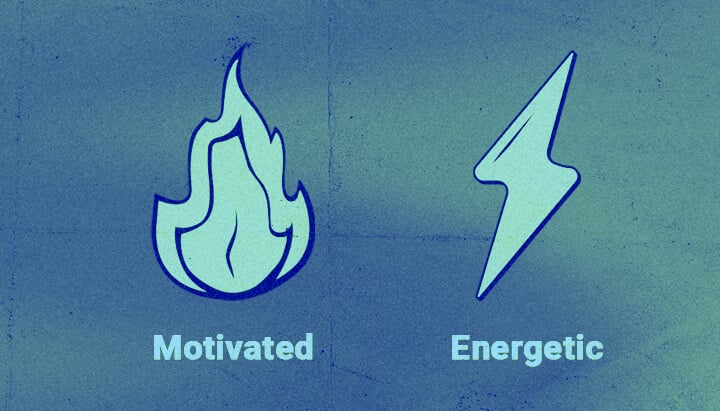 When Is the Best Time to Use Blue Dream?
An average THC content of 19% makes Blue Dream suitable for any time of day, if used in moderation. If you enjoy the occasional wake and bake, you'll find that Blue Dream goes down exceptionally well with a fresh cup of coffee. The synergy of THC and caffeine will add a spring to your step, without causing you to crawl back into bed. Just be aware that, as you increase your dose, Blue Dream has a tendency to make it harder to focus, even if your energy is still high.
Later in the day, the uplifting effects of this strain serve as a reliable pick-me-up to keep you at cruising altitude. During the evening and free time, you can harness her effects to gain some much-needed inspiration when pursuing creative projects. While smoking these buds too close to bedtime could keep you up, time it right, and you'll hit the hay keenly when her physical effects set in.

Flavour and Aroma of Blue Dream
Blue Dream's effects certainly played a role in her success in the cannabis market, but her flavour was arguably the key player in making the strain a star.
Upon smoking or vaping these buds, you'll experience a complex and layered flavour profile dominated by strong notes of berries and forest fruit. This is grounded by a helping of earthiness and musk, as well as subtle notes of pine and pepper.
What Terpenes Does the Blue Dream Strain Contain?
As well as contributing to the effects of the strain, terpenes are responsible for producing the above-mentioned flavours and aromas. Check out the three main terpenes found within Blue Dream flowers:
Myrcene: This monoterpene adds earthy and musky flavours to Blue Dream. As the most dominant terpene in the mix, the compound also contributes to the physically relaxing and slightly stoning effects exerted by this strain.
Pinene: As the name of this compound suggests, pinene shows up in high quantities in pine trees. It adds a piney, woody, and refreshing flavour and aroma to Blue Dream's profile. Early research shows that pinene might help to reduce the short-term memory impairment caused by THC.
Beta-caryophyllene: Peppery and spicy, this terpene adds a zing to Blue Dream. Also classed as a cannabinoid, caryophyllene binds to the CB2 receptors of the endocannabinoid system. Researchers are currently assessing this mechanism of action in the realm of inflammation.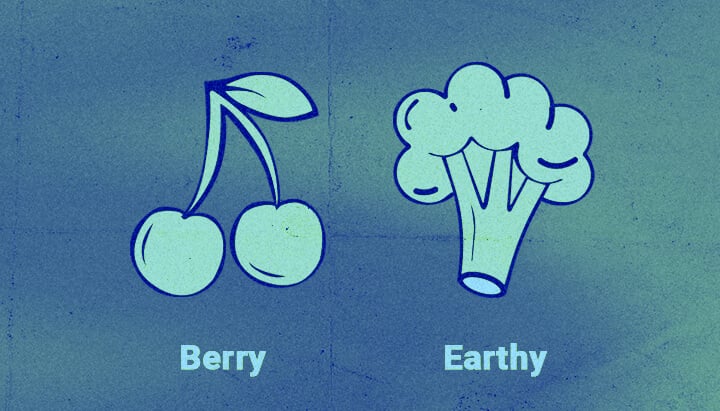 Blue Dream Growing Traits
Blue Dream offers a generally easy and straightforward growing experience, both indoors and outdoors. If you prefer the confinement of growing tents, this plant will do just fine under strong grow lights. As she can grow a bit tall, consider topping plants early to keep them short and compact if you're dealing with limited space. Once you switch the light cycle to 12/12, you'll watch as a canopy packed with buds develops over the next 10 weeks. Gear up to harvest up to 600g/m² in this setting.
Outdoors, Blue Dream values a warm climate but will grow fine in regions that experience cool bouts during the growing season. Left untrained, plants will peak at around 150cm in height and form a large main cola that will weigh heavy at harvest time. Transplant into soil rich in organic matter for the best results, and apply living or dead mulches to protect soil microbes and maximise nutrient cycling. Prepare to harvest around 550g/plant during mid-October.
Does Blue Dream Have Any Cultivation Difficulties?

Blue Dream typically cruises through the growing cycle with minimal hiccups. However, given its sativa-dominant nature, there are certain steps you can take to reduce the chances of a disaster striking. Apply Trichoderma and mycorrhizal fungi early in the growing cycle to protect the roots against fungal pathogens. If you live in a humid climate, consider topping and applying LST to outdoor plants to create uniform flowers; large, dense colas are more susceptible to mould.
Blue Dream: A Reliable Classic
Blue Dream remains popular to this day, thanks to her well-rounded high and moreish terpene profile. Adding to this, her robust growth makes her a realistic option for beginner growers and master cultivators alike. If you're looking for a strain that delivers superb results again and again, Blue Dream will serve up a rewarding blast from the past. The strain has even inspired some of the most popular varieties in the Royal Queen Seeds catalogue. If you want to experience Blue Dream with our unique spin, then get some Haze Berry seeds in the soil!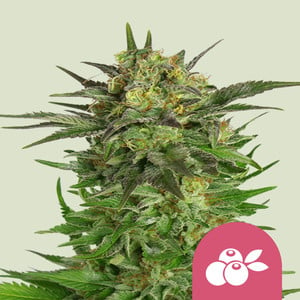 | | |
| --- | --- |
| | Blueberry x Shining Silver Haze |
| | 525 - 575 gr/m2 |
| | 60 - 100 cm |
| | 9 - 11 weeks |
| | THC: 20% |
| | |
| --- | --- |
| | Sativa 60% Indica 40% |
| | 600 - 650 gr/plant |
| | 160 - 180 cm |
| | Late October |
| | Long Lasting , Physically Relaxing, Powerful |