Winning the Highlife Cup 2013
Winning the Highlife Cup 2013 has put us on the map of hash extraction. Although we have been known for our weed seeds over many years, customers are always looking for the next best thing. Our Medical Marijuana must be of top quality, so by experimenting, we are finding even better ways to extract THC.
---

Our Royal OG Kush Blend took top honors at Highlife Cup 2013. With a buttery tone, we used only the best cannabis strains to create this THC-rich blend. With the future looking bright, our seed bank continues to grow in quality.
Because of our work with Kush Cannabis Strains, Highlife Cup officials have noted the extreme popularity of this cannabis type. Competing against other strains of cannabis, such as Amnesia Haze and  White Widow, is practically unfair at this point. Dividing out the weed from the hash extractions  in the new  cannabis competitions makes more sense and allows for more diversity in the industry.
This particular competition remains one of the most prestigious in the Netherlands. Understanding the importance of good quality cannabis, the Highlife Cup fairly examines unique strains offered by many cannabis professionals throughout the region. Being recognized as a top contender is proof of our dedication and perseverance in the cannabis trade.
Highlife Cup uses a double-blind testing strategy to create a fair and unbiased decision on weed and hash strains. No tester is swayed in their opinion of a strain based on type or the company's reputation. As each strain goes through vigorous testing, poor quality shows through quickly. Harshness or uncomfortable dizziness accompanied with a strain test is noted and compared to other cannabis after all testing concludes. Our specialized Kush hash passed their testing and exceeded their expectations to win this highly coveted honor. Where weed used to dominate, our hash extraction surprised them all with a glorified win.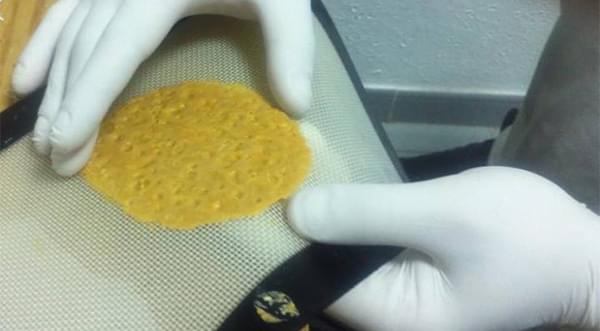 The importance of this win cannot be glossed over. By using BHO extraction, we concentrate the natural oils found in the cannabis. Using high quality butane, we extract the oils without harming their molecular structure. With this in mind, the hash and THC concentrations remain as natural as possible for the best medicinal use. Creating our award-winning hash means that you, our loyal customers, have another option when using cannabis.
We have all had those strains that are harsh on the throat. By extracting essential oils from the hash using BHO methods, the harshness practically disappears. For those suffering from advanced diseases, any comforting medication is a blessing.
Along with hash strains, we still offer all types of Medical Cannabis by offering the best cannabis seeds around. Quality starts with a high rate of germination from our cannabis seeds bank. Other companies may have poor production standards where we excel at growing cannabis seeds just like you.
Buy cannabis Seeds from us to create an easy garden. In the past, seeds were difficult to germinate, let alone grow into viable seedlings and cannabis supplies. With autoflowering varieties available, we make you a professional in the garden. Ask any of our associates about the strains we offer. Each strain requires a slightly different care level. From newcomers to experienced growers, we offer key information to help you cultivate the best plants. Our customers are our first priority.
Our successful experimentation has put us on the forefront of cannabis cultivation. By offering weed and hash as viable medical cannabis options, we have you covered for almost any use. Our Highlife Cup win only reflects our dedication to the cannabis trade. Our cannabis wizards are constantly striving for new techniques, hybridization and extraction techniques to make an ordinary bud shine.