Shining Silver Haze Wins Highlife Cup 2014 Haze Bio
On June 15th, mother nature herself smiled down on Amsterdam's beautiful Flevopark as they hosted Holland's largest and most significant cannabis event with the Sixth Annual Cannabis Liberation Day.
---
Celebrating the many extraordinary uses of cannabis, as well as cannabis culture the world over, Cannabis Liberation Day (known in the Netherlands as Cannabis Bevrijdingsdag) held performances by Dj's and artists alike, both national and international, as well as a number of special guest speakers that included long time activist Doede de Jong and Mambo Cannabis Social Club founder Michael Degens.
Those in attendance enjoyed a number of festivities including fresh food and drink, a Cannabis Film Festival, a Hemp Market featuring products from the most notable hemp organizations and companies from all over the world, as well as the chance to meet others from around the world who shared a similar passion for the cannabis culture, all the while sending the message to governments and anti-cannabis organizations across the globe that cannabis is wanted, needed, beneficial, and here to stay.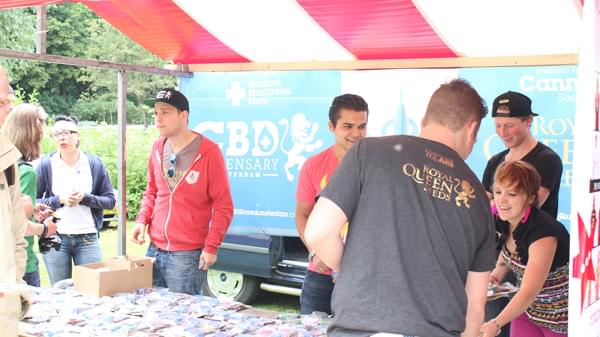 Organized by the Union for the Abolition of Cannabis Prohibition (Verbond voor Oppehfing van het Cannabisverbod/VOC) supporters enjoyed live performances by Def-P & Bl3nder, Reazun, Harry Mo & Band, and Antwerp Gipsy Ska Orchestra. During the Cannabis Film Festival (which was held in Europe's largest Ger tent), viewers enjoyed a number of marijuana films and documentaries including two on the findings of marijuana use, by CNN's own, Dr. Sanjay Gupta. The highlight of the festival was, of course, the annual Highlife Cup,one of the oldest and most anticipated cannabis contests throughout all of Europe.
With a number of entries all competing for a top spot, Royal Queen Seeds smoked the competition by taking 1st place in the Category I Bio Haze division with their crowd favorite, the cerebral samurai, Shining Silver Hazewhich now joins the ranks of fellow Royal Queen Seeds' award winning strains, White Widow and Northern Lights Automatic.
Royal Queen Seeds' Shining Silver Haze has been creating buzz throughout the cannabis community since its creation and has long been one of the top strains available at Royal Queen Seeds. This feminized strain yields an average of 55-65 grams per plant in only 9-10 weeks time and the cerebral high it delivers makes it one of the most powerfully pleasant and unbelievably tasty haze strains in the world, it's no wonder they took the top spot.
While already known far and wide throughout the cannabis community, Royal Queen Seeds continues to grow into a marijuana mecca by not only creating some of the most potent strains on the planet, but by providing their multiple award winning strains in a variety of purchasing options. Rarely has a cannabis seed company come along that can create such incredible strains at incredible prices time and time again.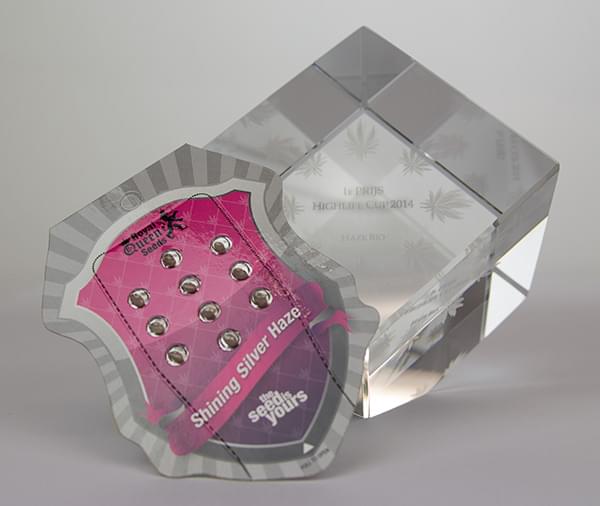 If you were unable to make the festivities, no worries, visit RoyalQueenSeeds.com today and you'll be growing and smoking Shining Silver Haze or any one of their award winning strains in no time!