How To Prevent Popcorn Buds From Forming On Your Cannabis Plants
Harvesting popcorn buds can be a little bit demotivating. Luckily, there are many ways to ensure your next harvest is packed with big, dense buds. Read our article for a comprehensive guide on popcorn buds, including reasons for their development, how to process and use them, and our top tips on avoiding these flower formations in your harvest.
By
---
Popcorn buds are the concern of every grower—keep reading for a detailed guide on these flower formations, and on how to keep them from bringing your harvest down.
---
What Are Popcorn Buds?
Popcorn buds are underdeveloped, airy buds about the size of, you guessed it, popped corn. You'll generally find these buds towards the bottom of your plants, underneath the main canopy. There are a few main causes of popcorn buds, and they can weigh down the harvest of even really experienced growers.
What Causes Popcorn Buds?
Stress is the number one cause of popcorn buds. Any kind of stress, be it from poor watering, a lack or excess of nutrients, the environment, pests, plagues, or improper care, can affect a plant's ability to grow big, dense flowers. Some of the most common stressors causing popcorn buds include:
Overcrowding or Overshading
An overcrowded grow room, poor spacing between plants, or bushy vegetative growth—due to the lack of pruning or training—can reduce the amount of light that a plant's bud sites get, affecting bud growth and size.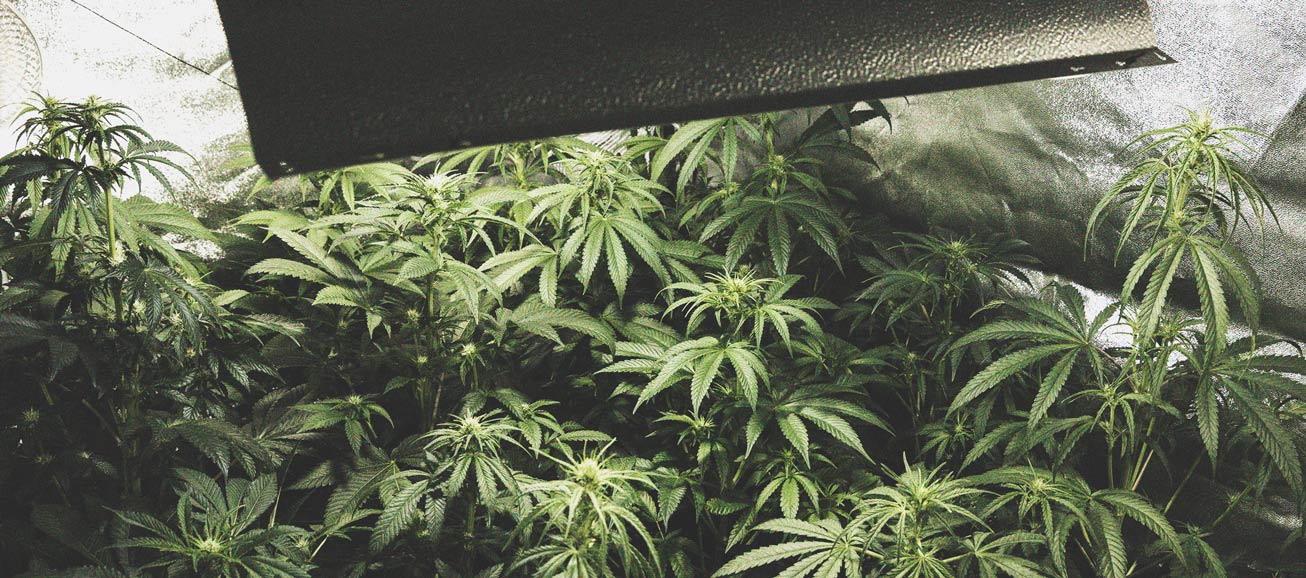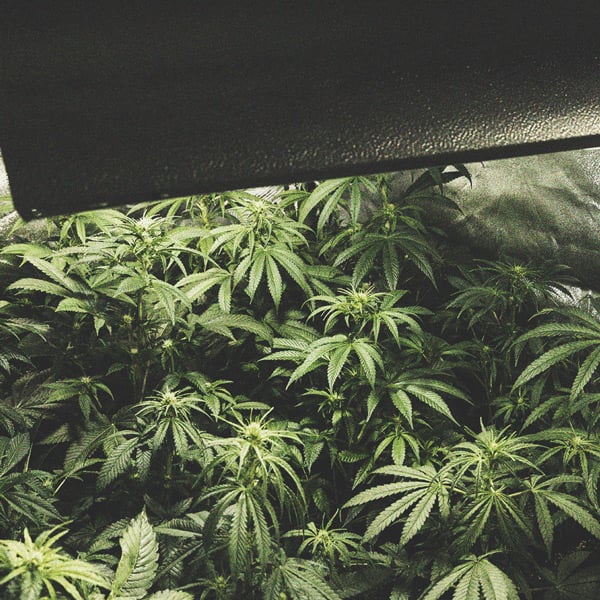 High Heat and/or Humidity
Heat and humidity can encourage plants to develop airy, wispy buds in an effort to fend off mould and other pathogens/pests.
Cannabis plants need water and nutrients to grow and develop big, healthy flowers. Drought, overwatering, and over/underfeeding can all affect your plant's ability to develop big, dense, and heavy flowers.
Pests and plagues can wreak havoc on a plant's ability to grow. Any pest/plague problem you run into during the late vegetative and flowering phases can drastically impact the size and weight of the buds you'll harvest.
LST and HST techniques can massively improve the harvest potential of some plants. However, time your training poorly and you can drastically stunt your plant's growth and its ability to develop big, fully-formed flowers.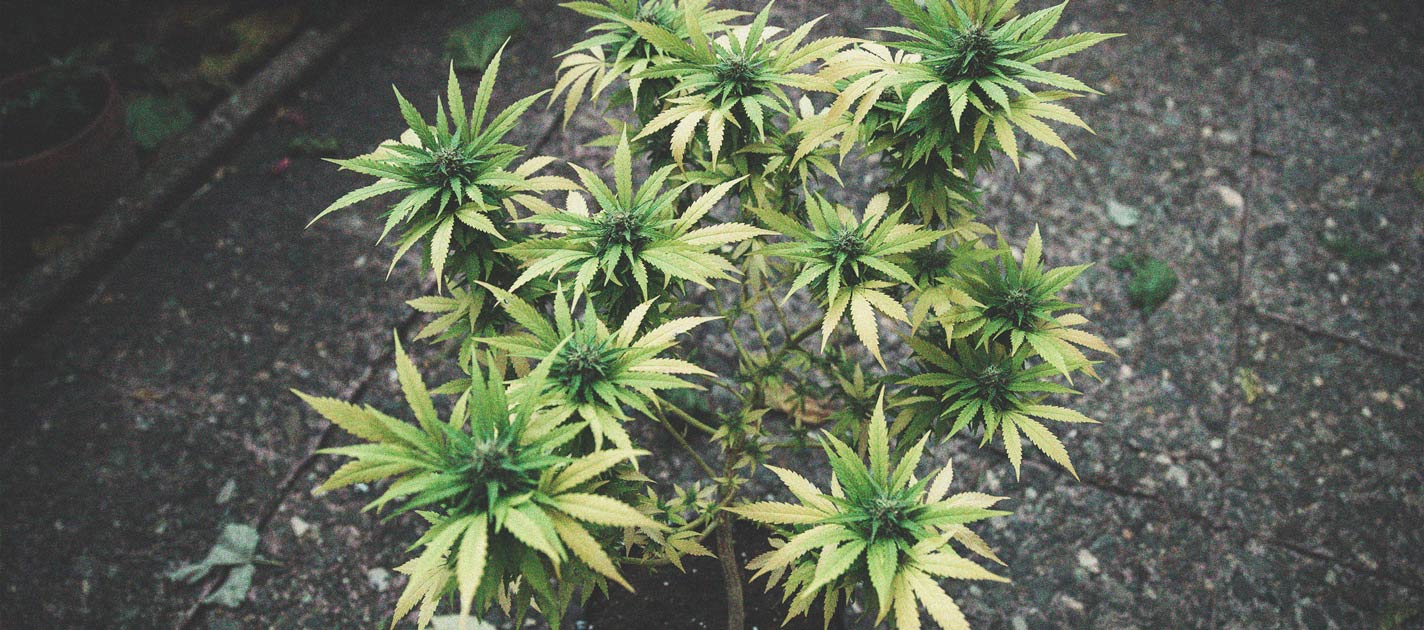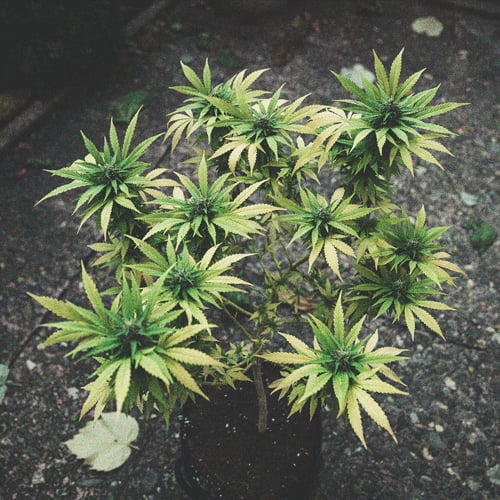 Will Popcorn Buds Get You High?
While they might not look like much, popcorn buds can do a perfect job of getting you high. Just keep in mind that you'll need more popcorn buds to fill a joint or bowl, simply because they are smaller and airier.
Processing Popcorn Buds at Harvest
If you've found yourself with a considerable amount of popcorn buds at harvest time, fear not! Here are a few tips that will help you trim and dry popcorn buds.
Trim popcorn buds like you would any regular bud. If you're lucky enough to have had a large harvest and a lot of trimming to get through, you can opt to be less "detailed" when trimming your popcorn buds, especially if you're planning on using them in edibles or concentrates. If you plan on smoking/vaping your popcorn buds, remember that a good trim will help ensure a better smoke because it removes excess foliage.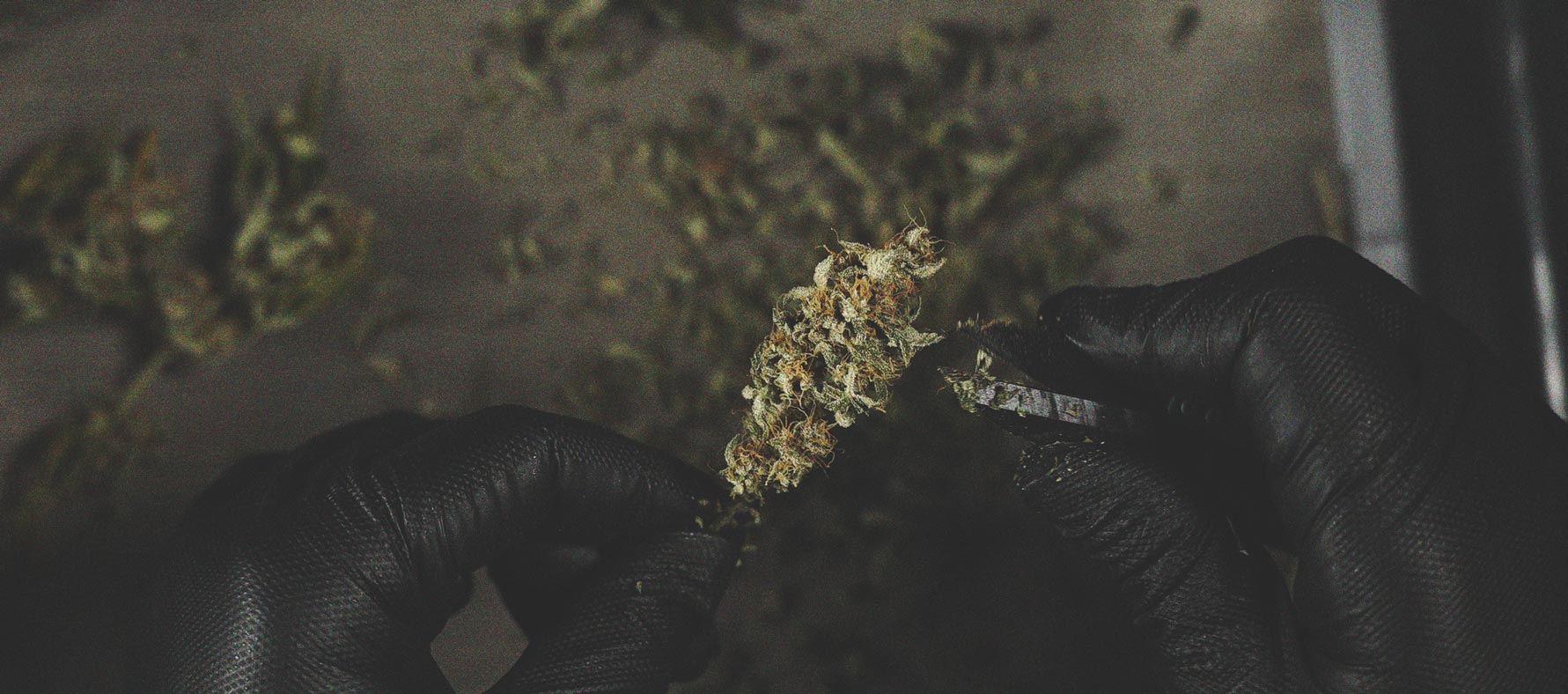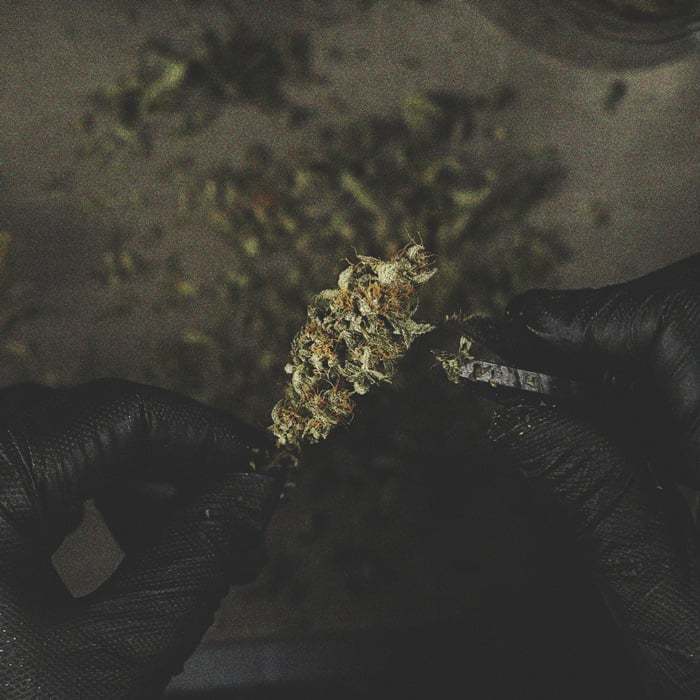 After trimming, you'll want to dry your popcorn buds until their branches bend and snap easily. After that, you can throw them in curing jars. Again, if you've been blessed with a big harvest and can't wait to taste the fruits of your labour, you can opt to start smoking/vaping your buds early, while the rest of your harvest cures.
How to Quick-Dry a Popcorn Bud
If you've accidentally broken a small bud off one of your plants or are short on weed and want a quick smoke, you can try quick-drying a popcorn bud in an oven, grill, or even a fry pan on low heat. Make sure you monitor and flip the bud regularly to ensure it dries somewhat evenly. Also, don't expect anything of a smoking experience; quick-drying cannabis this way ruins a lot of its flavour and makes for a harsh smoke. But hey, it'll get you high if that's all your after.
What to Do with Popcorn Buds?
Now that your popcorn buds are processed, you may be wondering what you can use them for. Below are our favourite ways to enjoy these flowers.
While they might not look like much, popcorn buds can make a perfectly acceptable smoke, especially if you dry and cure them properly.
If you prefer only smoking the crème de la crème of your last harvest, you can use popcorn buds in your edibles. They'll provide all the kick you're looking for and you won't notice any of the flavour imperfections that you might experience when smoking/vaping. Remember that you might need more popcorn buds than normal flowers to get the same strength you're used to.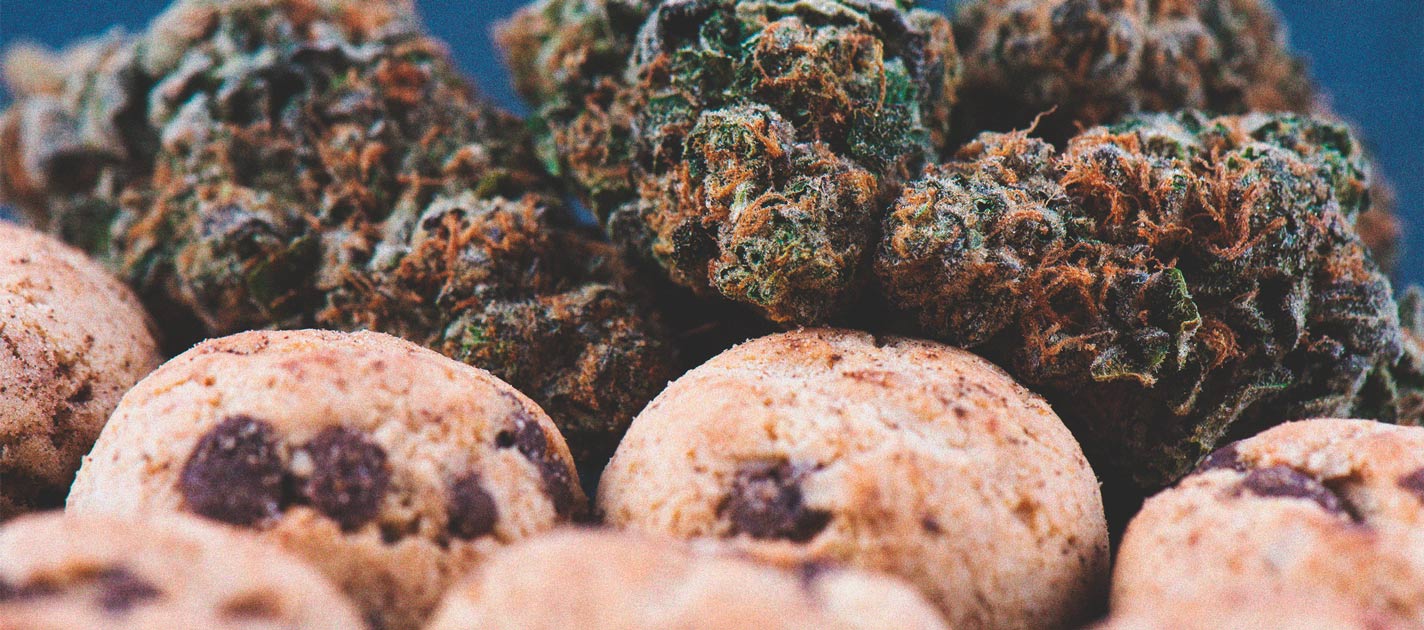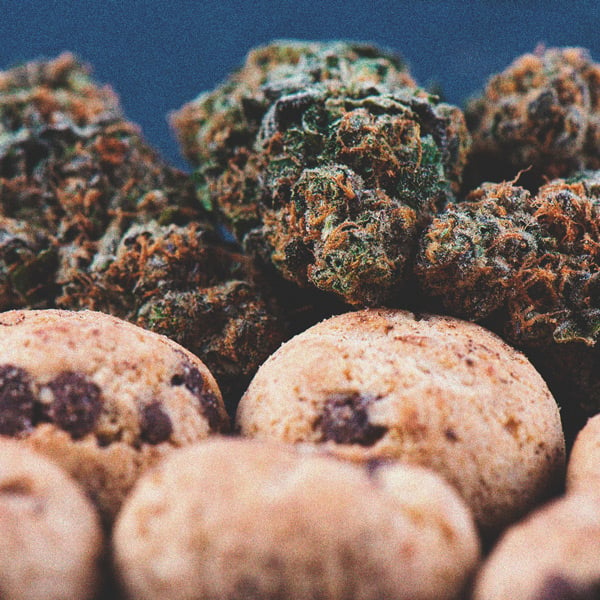 Try Making Your Own Concentrates
Concentrates and dabs offer completely unique ways to enjoy the flavour and effects of cannabis. Popcorn buds are great for using with solvent-based or solventless extraction techniques to make bubble hash, regular hash, or even alcohol-based tinctures. Again, just keep in mind that you might need more popcorn buds to get the kind of potency you'd expect from a concentrate made with top-shelf bud.
How to Avoid Popcorn Buds
While they still make an acceptable smoke and have a ton of uses, harvesting ounces of small, airy popcorn buds is far from a dream for any grower. Here are a few techniques to help you reduce the number of popcorn buds in your next harvest:
Lollipopping is a great way to prevent popcorn buds from weighing down your harvest. This technique involves pruning the bottom of your plants and removing all of the foliage and bud sites from the bottom of your plants during the late vegetative/very early flowering stages. Over time, you'll be left with plants that, you guessed it, look like lollipops, with clean stems down low and big, bushy colas up top. For the best results, we recommend combining lollipopping with mainlining (more info below).
Click here for an in-depth look at lollipopping and how it can up your yields.
Mainlining is a cannabis training technique that uses manifolding to split a plant's main stem into a Y-shape. Every time you manifold a plant, its main stem divides into 2, giving you 2 new main colas. You can repeat this process as many times as you like and use LST to train each new stem to grow exactly how you want it to.
Combine mainlining with lollipopping and you'll end up with plants that have big, bushy colas and trimmed bottoms. Using these techniques together is, in our eyes, the best way to prevent popcorn buds. Click here for an in-depth look at mainlining.
Screen of Green is an advanced growing technique that involves pruning, defoliation, LST, and mainlining (optional) to teach plants to grow through a screen, creating an even canopy across your entire grow space. Any vegetation growing underneath the screen should be pruned, helping your plants direct their energy to the bud sites above the screen. Many growers love ScrOG, because it makes maximum use of the light in the grow room, prevents overshadowing, and guarantees a harvest free of popcorn buds.
Check out this article for a detailed look at ScrOG and how it works.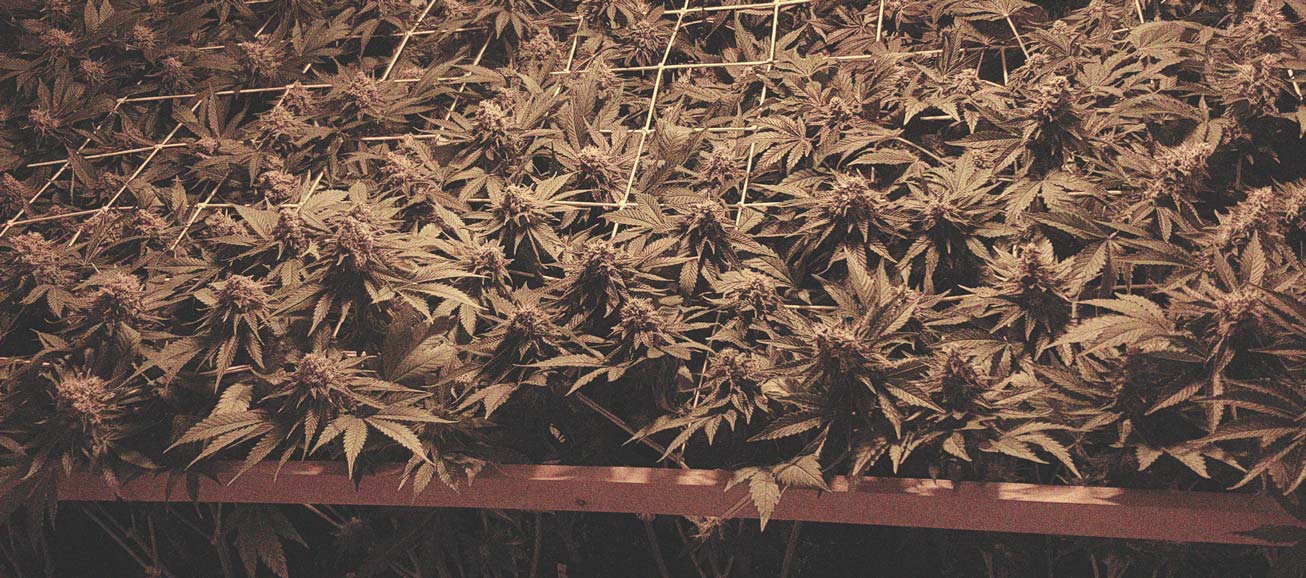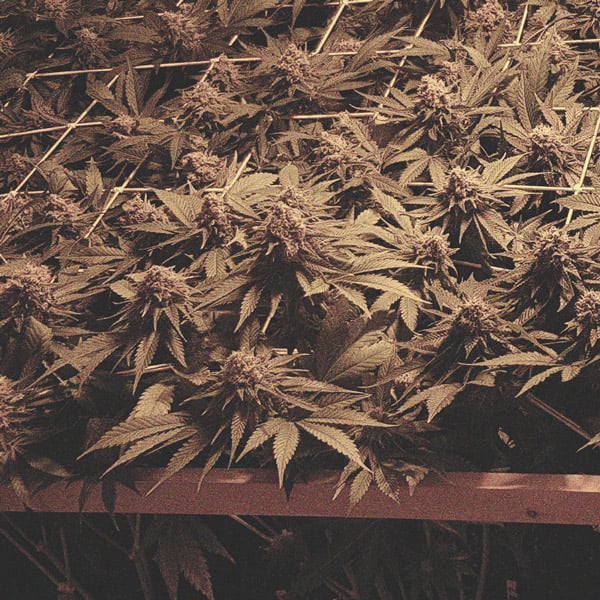 Preventing Popcorn Buds Outdoors
Outdoor growers should use a combination of mainlining, lollipopping, pruning, and defoliation to ensure all parts of their plants get enough sunlight to develop big buds. Alternatively, some adventurous growers might be tempted to use a ScrOG setup outside to further maximize the quality of their harvest.
When growing outdoors, you have the added advantage of the best source of light on the planet—the sun. Remember, though, that excessive heat can cause stress that may lead to your plants developing popcorn buds. Consider providing a shaded area for your plants; a simple shading screen can work wonders and ensure they don't suffer during the hottest months.
Are Popcorn Buds Bad?
Popcorn buds might not be the ideal payoff for all the hard work you've put into growing your plants, but they're still a long way from disasters like pest infestations or mould. Using the techniques listed in this article, however, you should be able to produce a harvest of top-shelf bud. If you still see some popcorn buds in your harvest, make use of them by smoking them while the rest of your weed cures or throw them into your edibles and/or concentrates.