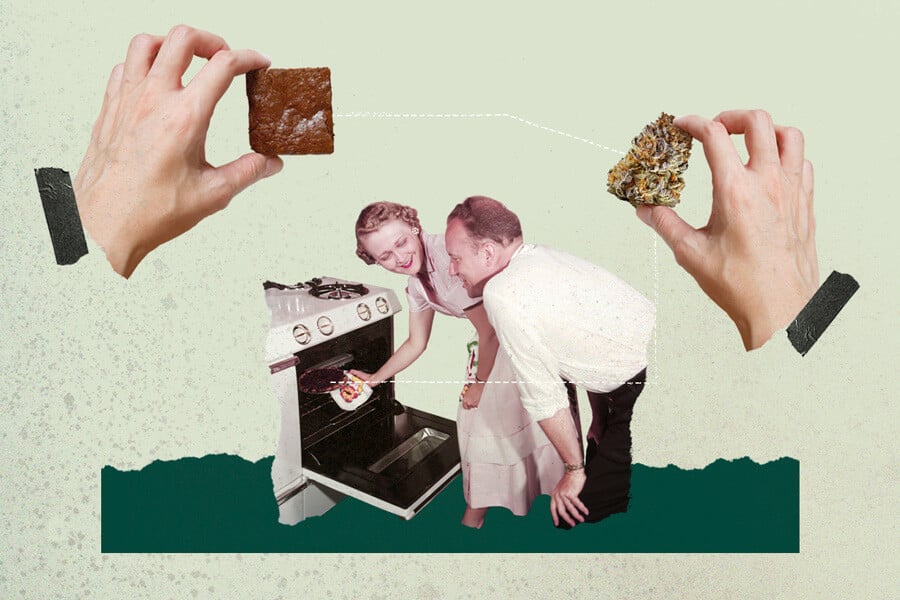 Deliciously Sinful Cannabis Fudge You Can Make In A Snap
Weed fudge is another fun and delicious way to consume your cannabis. Even better? You don't even have to bake it! This delicious treat is also great when you are preparing cannabis in measured doses. There is absolutely no way you can go wrong with this recipe.
By
---
Many people make the "mistake" of thinking that marijuana brownies are the best way to consume a chocolatey weed dessert. And how wrong they absolutely are.
Cannabis fudge has a couple of major advantages over brownies. These include not having to bake it.
That said, a good cannabutter recipe is first and foremost always important. It is also the key to divine cannafudge.
Here is the wonderful thing about this recipe: you can infuse your cannabis in several different ways. You can also make this fudge as fancy or plain as you like it. For medical users seeking quick, easily digestible foods, this is the perfect treat. If you are diligent about stirring your ingredients, it is fairly easy to be consistent about distributing THC throughout the mix. It is also, of course, super easy to calculate how to increase and decrease strength of dosage by cutting the fudge bars into varying sizes once the concoction has set.
Pre-wrapped treats like these are perfect for discreet consumption anywhere you need it. This is particularly true when travelling. Just make sure you don't mix your medicated fudge with anybody else's snacks!
WEED FUDGE INGREDIENTS & MATERIALS
454 grams cannabutter
1.6 kilos powdered sugar. You can also substitute with Stevia or another powdered substitute
240 grams cocoa powder
1 tsp vanilla (or other flavoured) essence
240 grams of peanut butter. You can also substitute with Nutella or even chopped nuts.
Marshmallows, dried fruit and other goodies to taste
Double boiler
Mixing bowl
Baking pan

ADDITIONAL SUGGESTIONS
You can also add thick cream to this mixture for an extra rich taste. Many people who use cream also tend to use real nuts instead of a nut butter. Feel free to add your canna-goodness via a cream-based extraction. However, it is all up to you!
Other tasty variants to this theme include using canna-coconut oil instead of cannabutter. This way of decarboxylating cannabis into a fat is so delish that many people switch permanently over once they have tried it. For this kind of recipe, the creamy viscosity and tropical flavour of the oil combine to create a fudge that will walk out of its tin if you don't take precautions and lock it away!
HOW TO MAKE
Melt the cannabutter and peanut butter together on the stove in the double boiler.
Add the flavours of your choosing. Almond is also very nice. If you have other "wet" ingredients, such as fruit, you should add them now. If you are using marshmallows, add them at this stage too.
Mix the dry ingredients separately.
Remove the double boiler from the heat and combine wet and dry in either the pan or bowl. Mix thoroughly.
When properly blended, transfer contents into your fudge pan (or baking pan).
Press down into shape. Put in a chilled environment to set.


Milligrams per serving count in this circumstance. It all depends on the strength of your cannabutter. This is a large recipe, especially good for patients who bake by the month.