CBD Becomes Legal as Prescribed Import In Paraguay
Things are slowly but surely changing, and Paraguay has become the latest to take a step forward. Thanks to the plight of one young boy, CBD is now available through prescription!
---
A 15 years old boy and his family have won a battle against bureaucracy and prejudice, obtaining cannabis CBD-rich oil from the Department of Public Health in Paraguay. It hails a new landmark and way of thinking within the country, setting percent for others in the same situation to obtain a legal and government subsidised prescription.
THE BOY WHO HAS CHANGED A NATION
Mathias Alejandro Gonzalez suffers from a Lennox-Gastaut syndrome coupled with an autism disorder. Lennox-Gastaut syndrome is very severe and resistant to traditional pharmaceuticals. Seizures begin in the first years of patients' life, and initial improvements resulting from traditional therapies usually turn into tolerance to drugs and uncontrollable seizures later in life – often resulting in death.
A few Latin America's countries, such as Brazil, Mexico, Puerto Rico, and now Paraguay, had people petitioning their slow-moving governments to allow cannabis prescriptions for a variety of conditions. Before Mathias Gonzalez's case, a little Mexican girl suffering from the same Lennox-Gastaut syndrome had to go through different invasive therapies (brain surgery included) before the authorities allowed a medical cannabis treatment. Now her parents, Raul Elizalde and Mayela Benavides, are authorized to give their daughter a specifically prescribed CBD extract in order to mitigate the Lennox-Gastaut syndrome effects.
Medical cannabis is a little bit more accessible now thanks to the efforts of Mathias and many other patients - even if laws in Latin America, just like the rest of the world, have to be considered as only on initial first draft stages. In Brazil and other countries, cannabis is subsidized by the government for certain conditions. This helps patients to move away from other expensive and often ineffective pharmaceutical treatments. For the moment, Paraguay is only subsidizing cannabis against Lennox-Gastaut syndrome. It is a good first step, but it's obvious that the range of conditions allowed for cannabis treatments has to be quickly expanded in South America and anywhere else.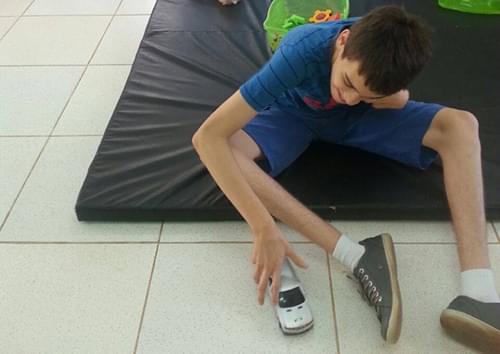 Source: www.mdmarijuanadoctor.com
SUPPLYING LIFE CHANGING CBD TO SOUTH AMERICA
Thanks to activists' and patients' demands for CBD treatment under their civil rights, California-based HempMeds receiving authorization to supply its CBD products to a few Latin American countries back in 2014. Conditions being treated with their CBD include epilepsy, Parkinson's disease, chronic pain, and cancer. It is from this company that Paraguay will be receiving its CBD imports from, with the government authorizing the import of HempMeds' Real Scientific Hemp Oil to treat epilepsy. The preparation prescribed to Mathias is derived from industrial hemp, and it contains no THC.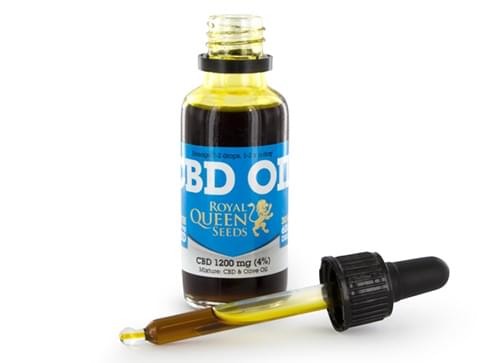 CBD ACROSS THE WORLD
Cannabis CBD oils and extractions are considered to be food supplements by most countries' laws, as they are not harmful and don't cause any psychotropic effect. Many new companies in the cannabis industry are now producing a wide variety of therapeutic CBD extracts, providing patients with multiple dosage options and consumption methods. Pharmaceutical companies are also getting involved; the new CBD-based drug Epidiolex is being developed by GW Pharmaceuticals, and is quickly progressing through the U.S. Food and Drug Administration approval stages for the treatment of epilepsy in children.
Epilepsy and sclerosis treatments appear to be among the most promising medical cannabis applications for CBD. It is worth mentioning the case of Hayley Rose, who is now 22 and one of the oldest Lennox-Gastaut syndrome patients alive. After prescription drugs had failed to bring the condition under control, this Canadian girl decided together with her parents, at the age of 15, to start CBD therapy, thus going against all laws. Doctors were expecting her to die in a short time because of the severity of her seizures and consequent body damages. Instead, Hayley is today living an almost normal life. A CBD-rich cannabis strain, Hayley's Comet, has bred in honour of her battle against Lennox-Gastaut syndrome, and in recognition of the light this case study shed on the ability CBD may have to help treat these conditions.
One thing is for sure, the world is changing slowly but surely, with CBD and cannabis gaining ground. As more research explores the potential of cannabinoids, and more people learn of their power, there is an inevitable call to make then accessible – a call that cannot be ignored for long!