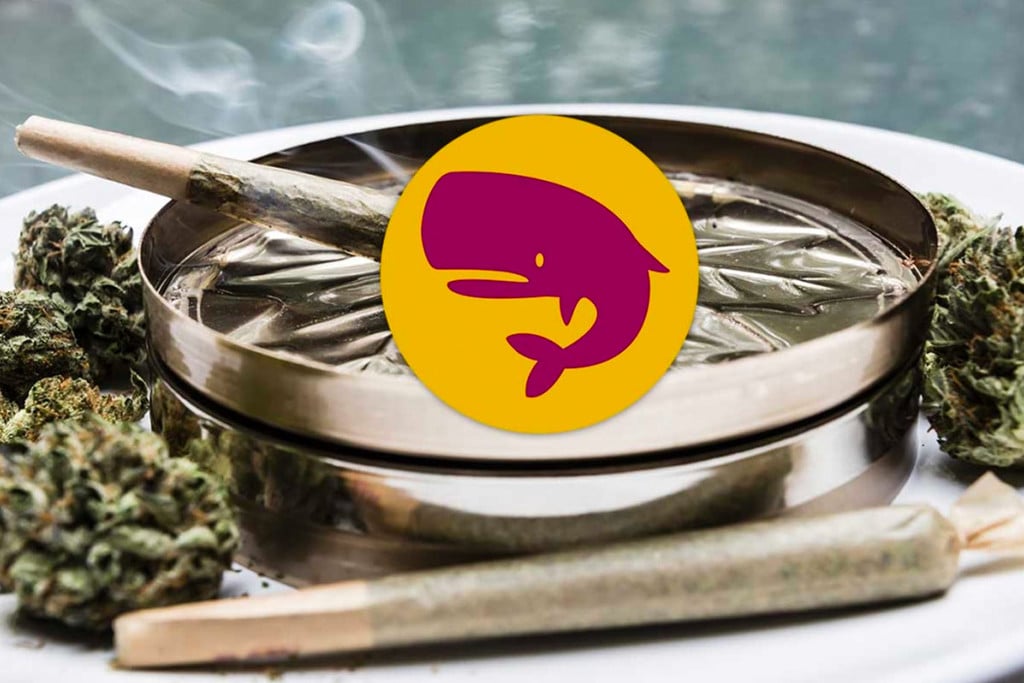 Royal Moby Smoke Report
Royal Moby is quite possibly one of the best strains of cannabis I've ever encountered, personally. It is, however, one that is not for the "faint of heart" or beginner smokers.
By
---
While the resulting high is often the most important element of any strain of weed, there is much more beyond the amazing high (and we'll get to that later) that is to be loved about Royal Moby. The first thing that I would like to note is the thickness and volume of the smoke created. This mystifying element of a heavy, thick smoke is one that gave the original parent strain, Moby Dick, its name. You will see why when you light this up. It's absolutely fascinating and rather calming to experience.
When smoking this strain, I was really quite pleased with the flavor of the weed. It's one that's mild, but still present. While some strains can have a rather bitter or unpleasant taste, the mellow taste was reminiscent of something sweet and fresh, like wild honeysuckle.
The mellow and sweet taste juxtaposed beautifully with the warm scent, almost a bit spicy. These two elements - the scent and taste - are often two which I find can ruin or take some of the pleasure out of smoking marijuana, but with this strain they really kind of enhanced the whole experience.
Now, to the important element: the high. The high that this strain provided was one that did not disappoint. With the strength that this strain's THC holds, it's a high that is felt almost immediately when smoked. The high was one that combined positive elements of a number of other smoking experiences I've had.
It provided a psychedelic high that created a wave of creative thought and inspiration. The high also had a hint of euphoria, as well.
Almost as important as what it did do is what the high didn't involve. It didn't result in any sense of anxiety or paranoia. It's been my experience that some strains which generate a sense of euphoria or bliss can go a little too far and slip into paranoia - especially if they also provide unnatural psychedelic states. However, those were not a part of the high that this strain gave.
As the growers and breeders of this strain described it, the Royal Moby strain provides a "psychoactive effect" reminiscent of the Sativa strain that it came from. I found this description to be rather accurate. As I already mentioned, it did provide me with the psychedelic effects and creative/inspirational boost indicated by the "psycho" part of the description. It also created an energetic activity level in me, that was particularly useful when paired with the increased creativity.
The feeling I got when smoking this was that it would be a great tool for those who need to get some inspirations while in the midst of doing work. If you're looking for an active high that won't inhibit your ability to think and feel, this is a great option. That being said, however, it would likely not be a great option for those looking to use this as a tool to go to sleep. It might also not be the greatest option for settling a stomach ache or headache.

In general, this was one of the most pure and potent strains that I've smoked in quite some time. It was an all around enjoyable experience, and it's one that marijuana lovers will moste likely find to be a very positive experience.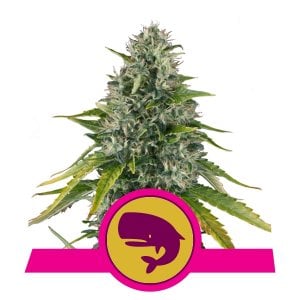 Since the days of the early skunks we have primarily used Sativa and Indica hybrids to produce new types of cannabis seeds.
Buy Royal Moby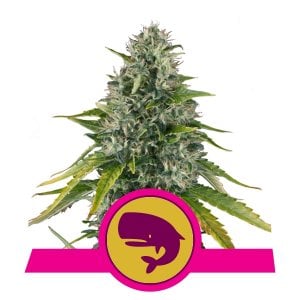 Since the days of the early skunks we have primarily used Sativa and Indica hybrids to produce new types of cannabis seeds.
Buy Royal Moby