7 YouTube Channels Every Stoner Needs To Watch
Keep reading for a list of 7 YouTube channels that all have one thing in common—a love for cannabis! Covering all aspects of the illustrious herb, there are videos to suit all tastes. Forget subscriber count, this is about highlighting passionate content creators.
By
---
YOUTUBE HAS BECOME A HUB FOR CANNABIS EDUCATION AND ENTERTAINMENT
Despite the regular advertiser intervention that takes place on YouTube, a thriving cannabis community has persisted. You could be a seasoned stoner who wants to learn more about growing, a novice who wants to see a blend of cannabis and culture, or you could just be fascinated by the potential of marijuana. Regardless, YouTube has a channel to suit all tastes, and has become an excellent source of both education and entertainment.
7 YOUTUBE CHANNELS DEDICATED TO MARIJUANA
To help get you started, we have put together 7 YouTube channels committed to weed. Each one offers something unique, so be sure to check out the entire list. You'll also find that subscriber count varies massively, but don't let this put you off. We are still a long way from having cannabis-focussed channels on the trending page. Until then, you have to search a little harder for authentic, weed-loving content.
WEEDMAPS
Weedmaps has quite literally put cannabis on the map. Their website allows you to put in your postcode in exchange for a comprehensive list of cannabis-related retail locations. To make life even easier, the app is available on both android and iOS. When Weedmaps isn't busy connecting all things cannabis, they are uploading a diverse mix of content to their YouTube channel.
Weedmaps has strain showcases, product reviews, and a range of tutorials and how-tos. A highlight has to be their strain showcases, which take an in-depth look at individual cannabis cultivars. The videos are presented clearly and often feature a prominent figure from the seedbank or the actual breeder, so you get a first-hand breakdown of how the strain was developed.
ROYAL QUEEN SEEDS
The Royal Queen Seeds YouTube channel is a rich source of information. It features guidance on every step of the cannabis cultivation process. There's basic knowledge for beginner growers, including overviews of the cultivation timeline and how to feed cannabis plants, as well as more advanced information for experienced growers that covers the nuances of growing great weed.
Learn how to maximise the germination rate of your seeds and keep them healthy during the seedling stage. Discover everything you need to know about the vegetative and flowering phases and how to detect any deficiencies. The archive teaches growers how to control stretching, how to remedy deficiencies, and how to avoid yellowing leaves. You'll learn exactly what nutrients plants need at different times, and how to apply them.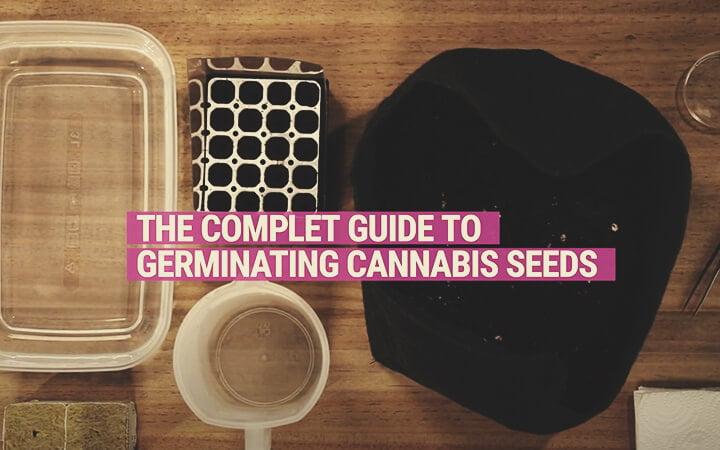 CUSTOMGROW420
Arguably the most popular YouTuber on our list, chances are you may have already seen one of CustomGrow420's videos. If you like watching a larger than life personality taking fat rips for your viewing pleasure, then CustomGrow420 is the channel for you. Granted, the intro can get a little tiresome, especially as he approaches 1,000 videos. However, get past that, and there is a lot of good insight into the American medical cannabis scene.
If you have yet to try dabs, then be sure to check out the "Dabs Reviews!!!!!!!!!" playlist. The videos cover the low and high-temperature attributes of dabs, while also giving you a close-up perspective on the concentrate being reviewed.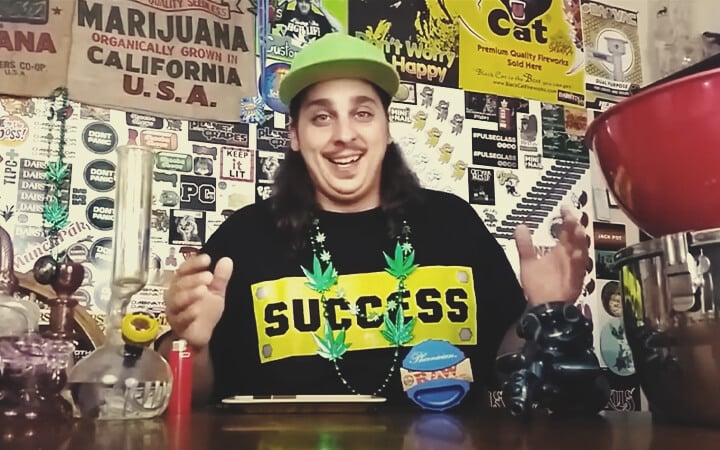 THAT HIGH COUPLE
Cannabis YouTube channels are not just dominated by guys or girls getting stoned alone in their room. They also feature guys and girls getting stoned together, something that forms the basis of the channel The High Couple. Based in Hollywood, Alice and Clark share their experience of getting high together.
Videos feature topical discussions, stoner showcases, and blog content. An enjoyable feature of their videos is that several of them are exactly four minutes and twenty seconds long. Not only can you pay homage to the 420 lifestyle, but it makes videos short and snappy. Perfect for watching on the train home, or while rolling a few of your own. The High Couple also streams live once a month for that personal touch.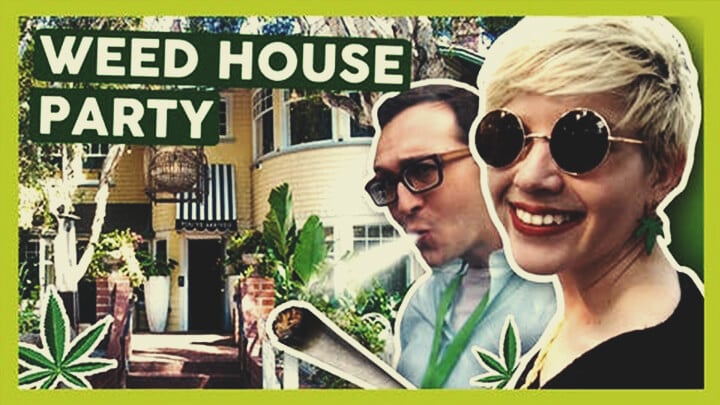 MR. CANUCKS GROW
Growing cannabis requires skill, determination, and knowing what to look out for. That last point is vital because cannabis plants are living, breathing organisms that do an excellent job of telling you when something isn't right. That is one crucial aspect that makes YouTube the perfect platform for cannabis content—you get to see precisely what cannabis should look like.
In the case of Mr. Canucks Grow, his videos offer first-hand advice on cannabis growing. If you need help setting up a grow tent, fitting in-line fans, spotting nutrient problems, harvesting, you name it—chances are Mr. Canucks has a video on it. Beautifully shot, every video is a masterclass in cannabis cultivation. With content aimed at both beginners and experts, you are bound to learn something.
RUFFHOUSE STUDIOS
RuffHouse Studios pride themselves on being a hub for cannabis culture. Based on their 500-strong video catalogue, that statement appears to ring true. Their most popular uploads focus heavily on homemade edibles. This is by no means a bad thing, as the beauty of cannabis is that it can be consumed in a variety of ways.
The market for edibles has grown significantly in recent years as some users dislike smoking marijuana. If you are one of those people, seeing how to prepare infused shortbread or cannabutter makes the process far easier to understand than just reading the recipe online. Head over to RuffHouse Studios for a well-presented and well-edited highlight of everything cannabis culture has to offer.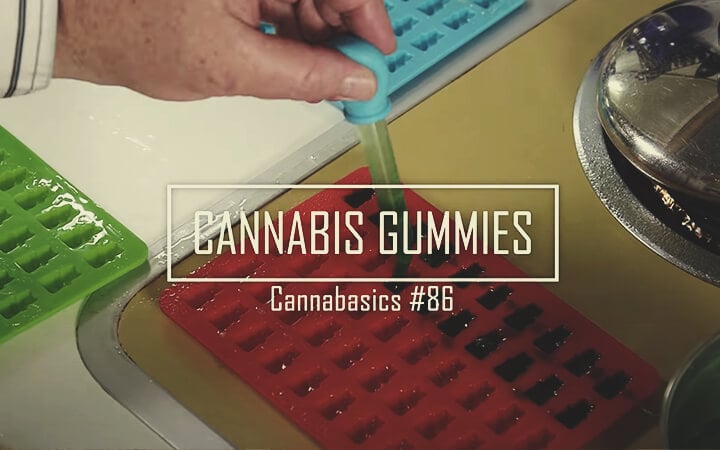 CORAL REEFER
The banner of Coral Reefer tells you everything you need to know about the content on offer. "I believe in cannabis and you should too" is a statement that underpins everything Coral does on her channel. Whether that is Stoney Sunday or News Nug, there is a clear focus on trying to portray the beneficial influence cannabis can have on your life. The stigma attached to marijuana is slowly starting to lift, and YouTube channels like Coral Reefer do an excellent job of supporting the cause.
Coral actively encourages her audience to comment and send her suggestions on anything from places to visit and strains to smoke to the best doughnuts to eat (check out the Donut Deliberations playlist). With feel-good vibes in every video, Coral Reefer is a channel flying the flag for positive cannabis use.