Cannabis in Lebanon
Cannabis is a rich species of plant that offers a wealth of possibilities when you look across the globe.
By
---
---
What do you look for when selecting cannabis seeds? Some cultivators like to raise massive, towering plants that take months to grow, while others would much rather get the growing out of the way in order to enjoy their bounty as soon as possible. If you're somebody that values smoking over growing, then the rapid varieties below will cater to your needs! Simply provide these strains with enough light, water, and nutrients, and they'll churn out sizeable stashes in a matter of weeks.
Epsilon F1 Hybrid
Not only does Epsilon F1 rank as one of our fastest-growing autoflowering varieties, but she matures faster than the rest of our entire F1 hybrid range. If you want unparalleled quality and serious rapidity, then look no further. Our skilled breeders created this variety by crossing two pure parent lines, resulting in a vigorous F1 hybrid with impressive disease resistance and uniformity. You won't have to deal with any phenos that don't meet your tastes; they'll all appear identical.
Epsilon F1's high THC content and aromatic components merge to create a long-lasting and physically relaxing high. Upon hitting a bong bowl or blunt, you'll experience a complex yet complementary flavour profile of blueberries and lavender light up your taste buds.
Epsilon F1 maintains a compact size throughout the entire growing cycle, making her suitable for growers who value stealth above all else. Prepare to harvest her frosty flowers in as little as 60 days after popping the seeds.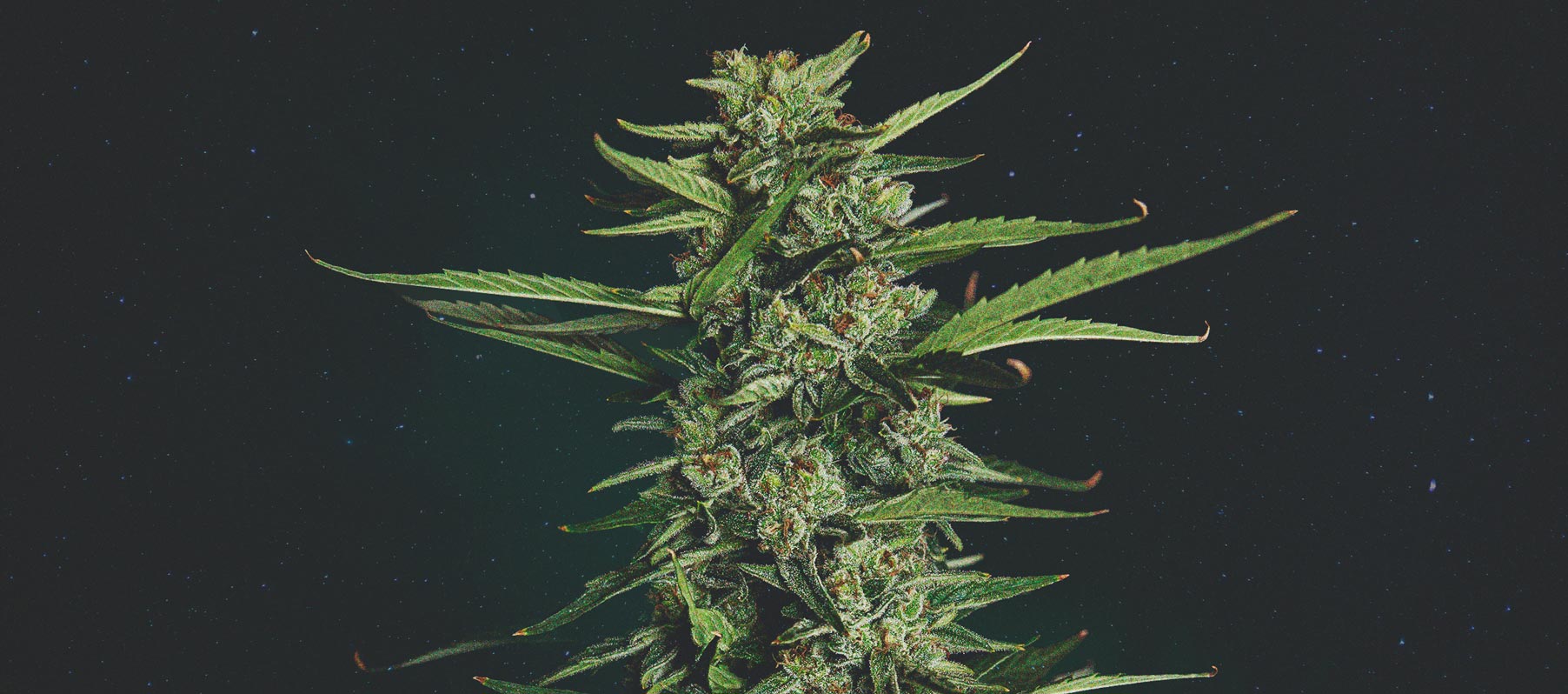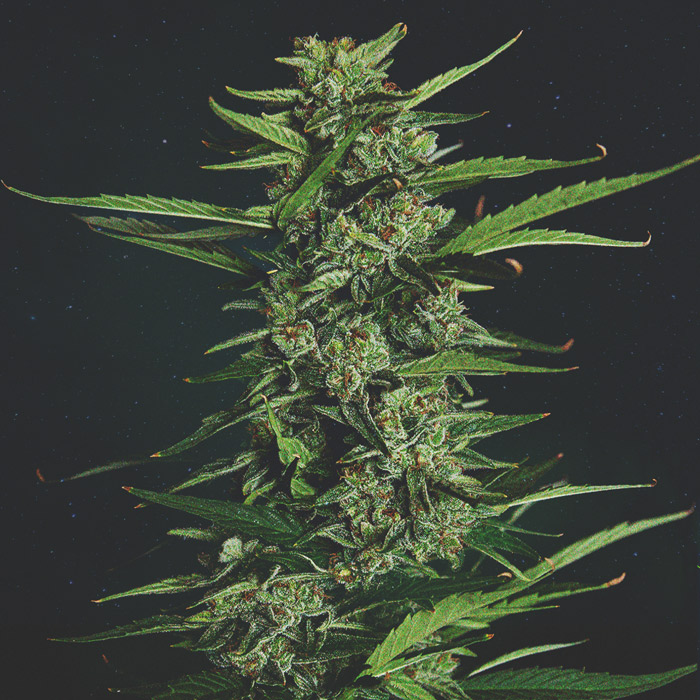 Orion F1 Hybrid
We get it—you don't want to mess around with complex training methods, intensive soil management techniques, and companion planting. You simply want to place seeds into the soil and obtain a personal harvest as soon as possible. In this case, Orion F1 has your back. Thanks to her hybrid vigour, this hardy cultivar—named after the bright constellation on the celestial equator—will reach maturity with minimal intervention required.
Overall, Orion F1 serves up a stoning and body-warming high perfect for quiet afternoons and evenings. How does she do it? Well, high levels of THC, notable quantities of CBG, and a complex blend of terpenes—namely myrcene, ocimene, and farnesene—join forces to provide this pleasant outcome.
Orion F1's compact indica morphology means she'll happily grow in small and hidden spaces; she reaches a maximum height of only 80cm. Get ready to harvest plenty of resinous buds from this autoflowering cultivar in as little as 70 days following germination!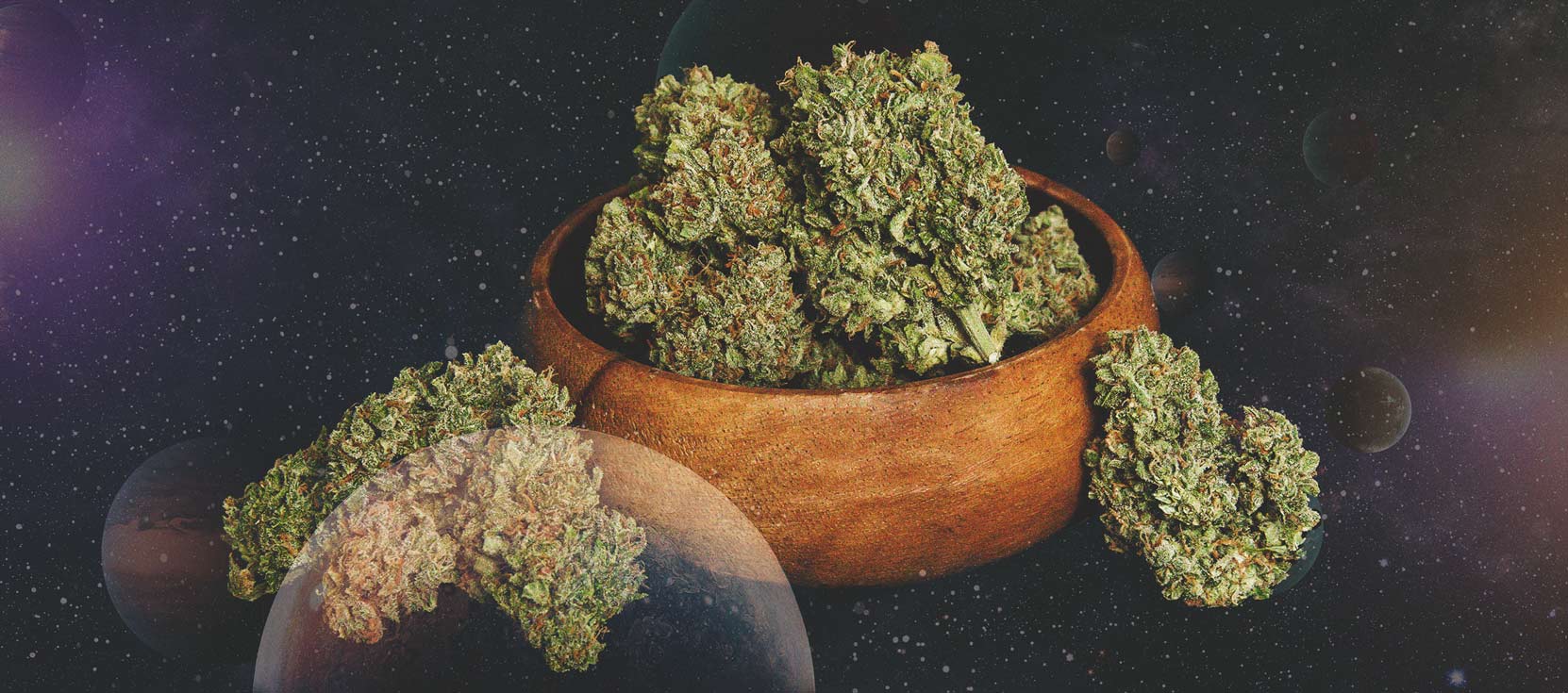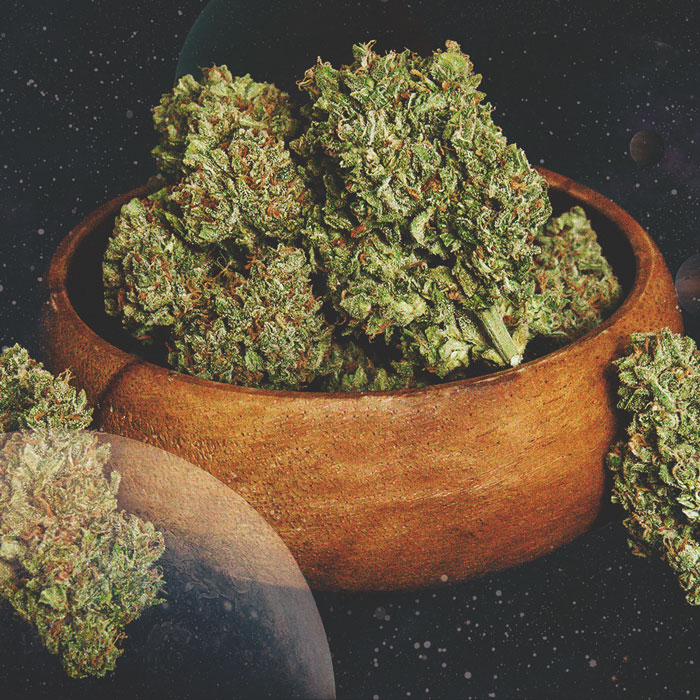 Titan F1 Hybrid
Bushy, compact, fast, and loaded with trichomes. What else could you possibly want from an autoflowering variety? Whether you live in a region of cannabis prohibition or simply want to get your hands on some fresh buds as quickly as possible, Titan F1 offers an efficient shortcut. Soak the seeds in a glass of water, or simply sow them directly into your final growing medium, and they'll surge into mature plants ready for processing in only 73 days.
As the progeny of two pure parent lines, Titan F1 naturally possesses hybrid vigour that places her above traditional strains when it comes to vitality, disease resistance, and overall performance. Whether grown indoors or outdoors, this variety stands strong in the face of pests and diseases, and features a bushy and compact frame.
What can you expect when you ignite these buds? How does a muscle-melting body high and flavours of pine, citrus, and sugar sound?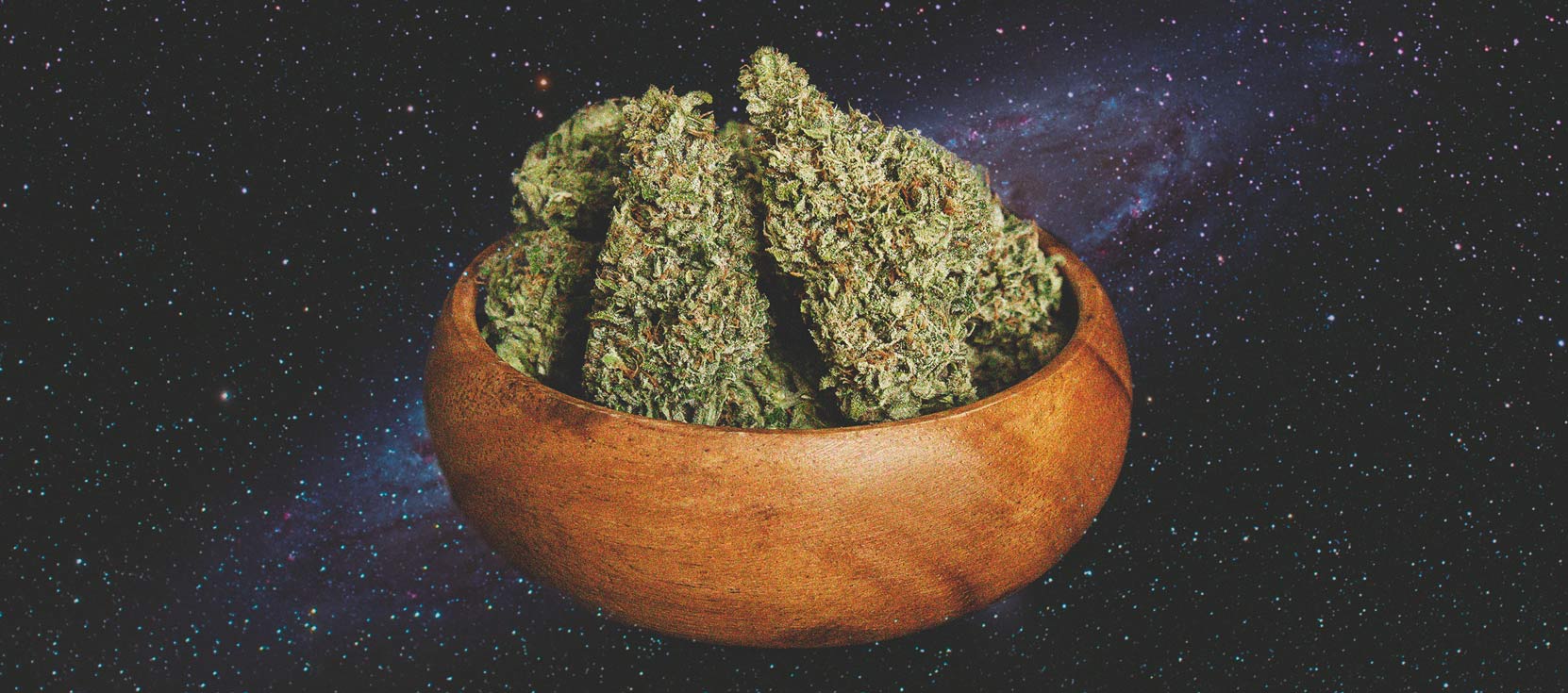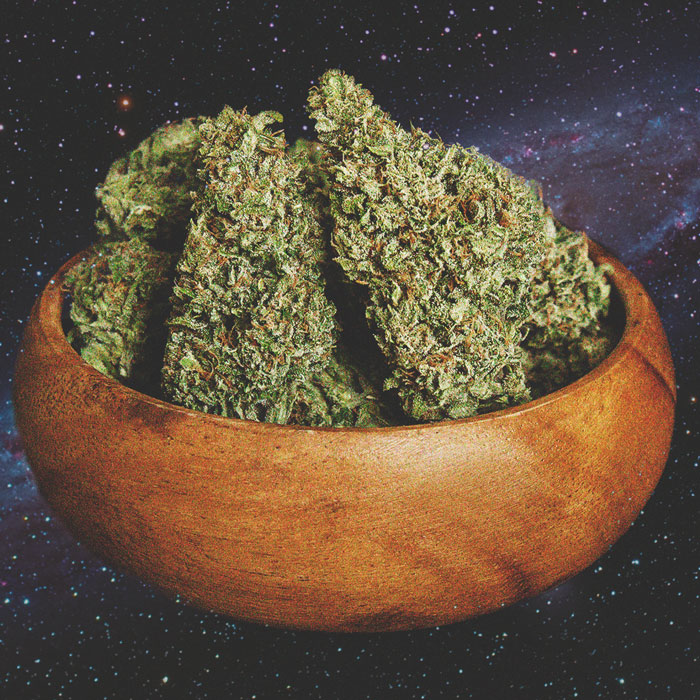 Quick One
This reliable little auto remains one of the most popular varieties in our catalogue, and one of the fastest autos around; she's provided thousands of growers with untold amounts of bud after a total life cycle of just 9 weeks.
As the progeny of Lowryder 1 and Old School Indica, Quick One manages to produce sizeable yields without drawing much attention to itself. At a height of 50–100cm, you can grow this cultivar anywhere, from your back garden to a spare kitchen cupboard.
Quick One boasts visually stunning buds exhibiting hues of dark green with splatters of purple, yellow, and orange. After harvesting and curing the buds, you'll enjoy a blissful and stoning high accompanied by tastes of citrus and earthiness for weeks to come.