PAX 2 vs PAX 3: Detailed Vaporizer Review
PAX Labs is renowned for its flagship PAX vaporizers. Both the PAX 2 and PAX 3 offer unique features, which we explore in detail below to help you make an informed decision about which device best suits your needs.
By
---
---
If you're in the market for a vaporizer, you've no doubt heard of PAX. Instantly recognisable by their sleek designs and high-quality build, PAX 2 and PAX 3 are highly regarded as some of the best portable vapes in their price range. In this article, we explore the characteristics of both vapes to help you make an informed decision between PAX 2 vs PAX 3.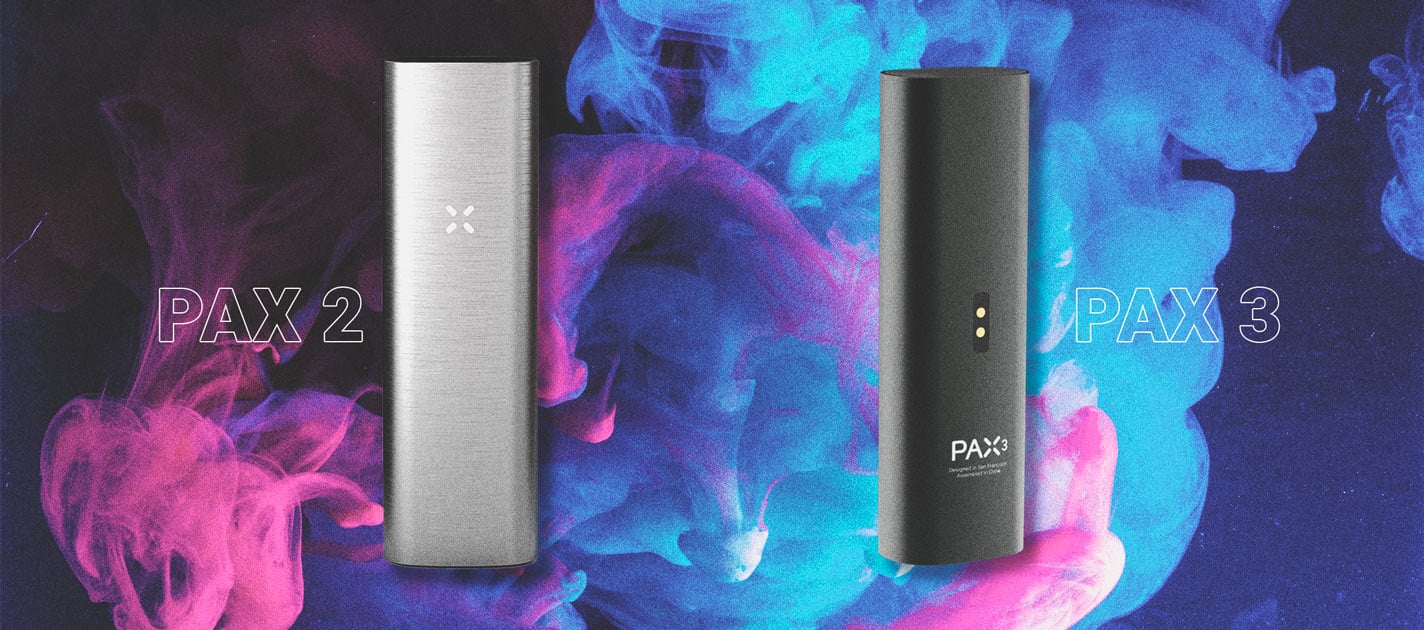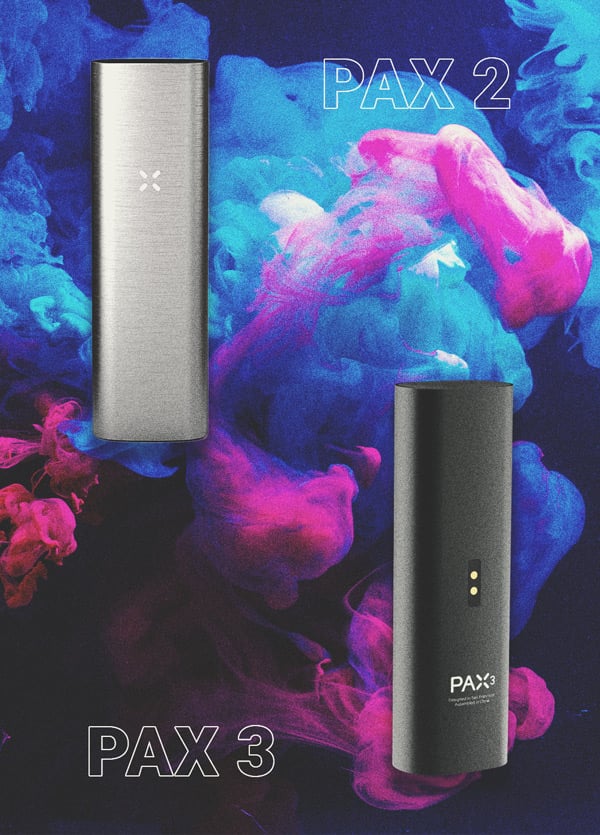 What Are the Main Differences Between PAX 2 and PAX 3?
At a glance, PAX 2 and PAX 3 are almost identical and impossible to tell apart. However, there are some key differences between the two vaporizers, including:
Colors: PAX 2 is available in Charcoal and Platinum. PAX 3, on the other hand, comes in Onyx, Sand, Sage, Burgundy, and Blue Ocean. At Royal Queen Seeds, we also offer a limited stock of Special Edition PAX 3 vaporizers with a custom-made pattern.
Temperature controls: Both PAX 2 and PAX 3 have four predetermined temperature settings; 180°C (360°F), 193°C (380°F), 204°C (400°F), and 215°C (420°F). PAX 3, however, has extra temperature settings that can be set using a mobile app (more info below).
App compatibility: PAX 2 is not compatible with the PAX Vapor mobile app.
Haptic feedback: PAX 3 has haptic feedback, meaning it vibrates when it starts up and when it's finished heating up.
Battery life: PAX 2 has a 2,600 mAh battery, which is enough to power roughly 90 minutes of active use time. PAX 3, on the other hand, has a 3,500 mAh battery, which can power roughly 110 minutes of active use.
Charge time: PAX 2 takes approximately 120 minutes to charge fully, while PAX 3 charges in about 90 minutes.
Heating time: Whereas PAX 2 takes roughly 45 seconds to get to temperature, PAX 3 heats up in just 25 seconds.
Concentrate compatibility: PAX vapes have always gone above and beyond when it comes to vaping dried herb. The PAX 3 Complete Kit, however, comes with a concentrate insert. Load the insert up with your favorite dabs and crank the temperature of your PAX 3 using the mobile app to enjoy full-flavored dab hits from your portable vape.
Price: We sell PAX 2 for €99.00 and the PAX 3 Special Edition Complete Kit for €199.00.
Keep reading for a more detailed look at these differences, and how they might affect the way you vape with PAX 2 or PAX 3.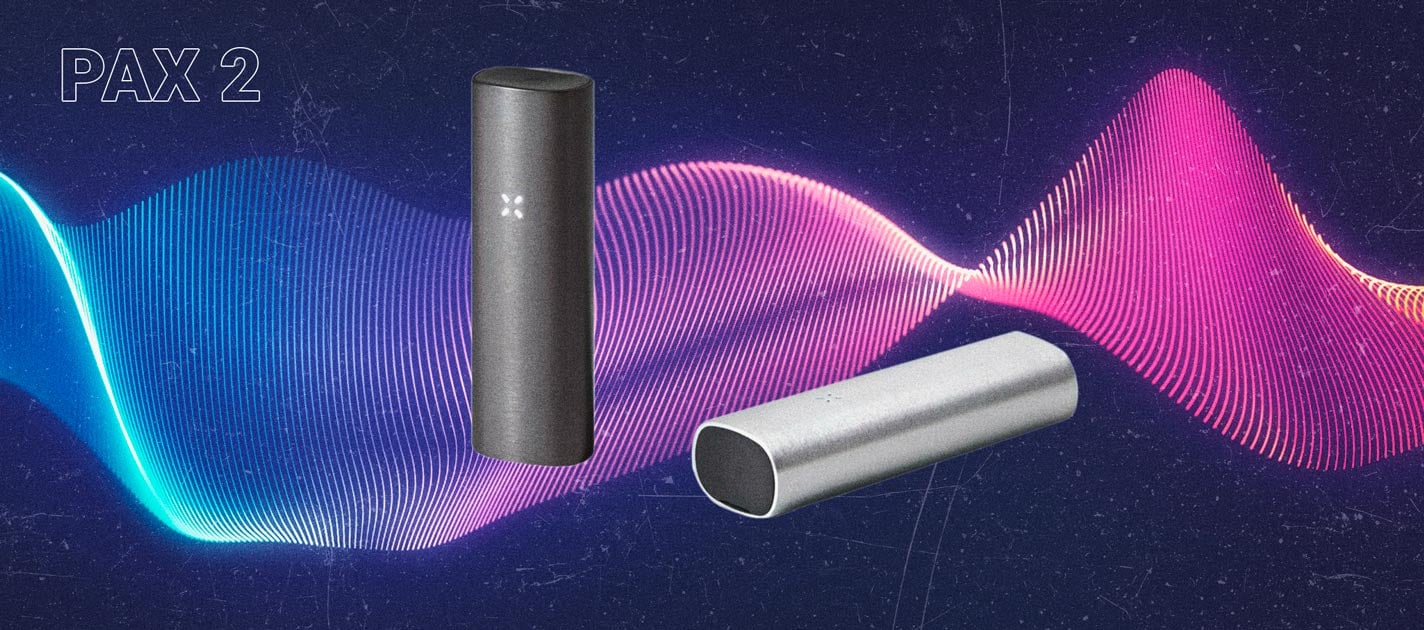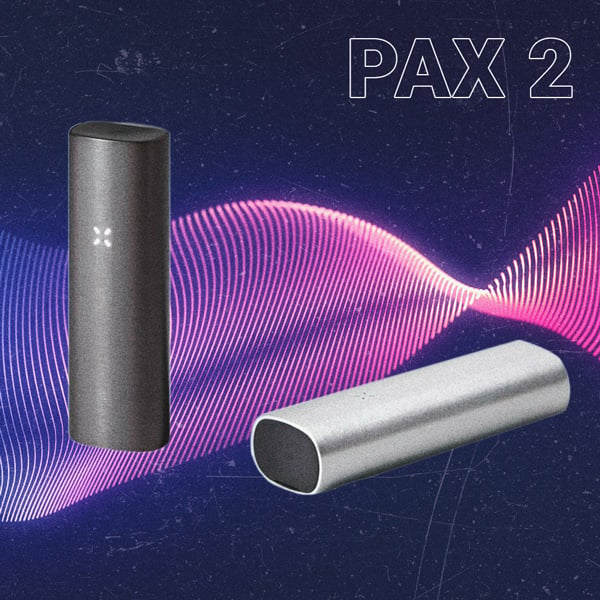 PAX 2 Is a High-Quality Dry Herb Vaporizer
PAX Labs has established itself as a leading developer of portable dry herb vapes. And that's exactly what PAX 2 is. With its high-quality components and simple functions, PAX 2 has all the essentials you need to vaporize herbs on the go. Its stainless steel oven and vape path are sealed from the rest of the internal components, producing pure, full-flavored vapor in less than a minute. Meanwhile, the two mouthpieces (one flat, one raised) give users the ability to make their vape a little more comfortable, based on their preferences.
Unlike PAX 2, PAX 3 is PAX Labs' first official step into the world of concentrates. Buy the PAX 3 Complete Kit and you'll get a unique concentrate insert. This small insert fits snugly into PAX 3's oven and is specially designed to vaporize a variety of concentrates—from traditional hash to modern BHO. Combined with its improved temperature controls (see below), PAX 3 offers all the functions needed to enjoy full-flavored dab hits on the go.
Note: While the PAX concentrate insert technically fits into the oven of PAX 2, users typically find that this vape lacks the high temperatures needed to fully vaporize concentrates.
PAX 2 Has Simplified Temperature Controls
Temperature is super important when vaporizing—too cool, and your vaporizer will struggle to produce strong clouds of vapor; too hot, and you risk combusting your herbs/dabs, ruining their taste and potency while exposing yourself to toxic chemicals. With its four preset temperature settings, PAX 2 makes vaping super simple, especially for newbies. Pack your vape, turn it on, and use the button on top of the mouthpiece to select your preferred setting. The petals on the PAX light up to show which temperature setting you've selected. Remember that PAX 2's lowest setting is ideal for preserving more terpenes and flavonoids, while the higher settings will produce bigger, thicker clouds.
If you want more precise temperature control, PAX 3 lets you customise your vaporizer's temperature in 1-degree increments using the PAX Vapor app. This comes in super handy when vaping concentrates, as they typically require higher temperatures in order to fully vaporize.
PAX 2 Isn't App Compatible
PAX Vapor is a smartphone application from PAX Labs designed to give users more control over their vape experience—especially those who use concentrates. Unlike PAX 2, PAX 3 can connect to your smartphone via Bluetooth over a range of 3m (10ft). From the PAX Vapor app you can then customise your vape's settings, access unique games, and instal firmware updates. The app also allows you to customise and save temperature settings, as well as access modes such as Boost Mode (for bigger, stronger hits) and Efficiency Mode (which utilises PAX 3's lip-sense technology to only heat your herb or concentrates when you're about to inhale, making for longer sessions).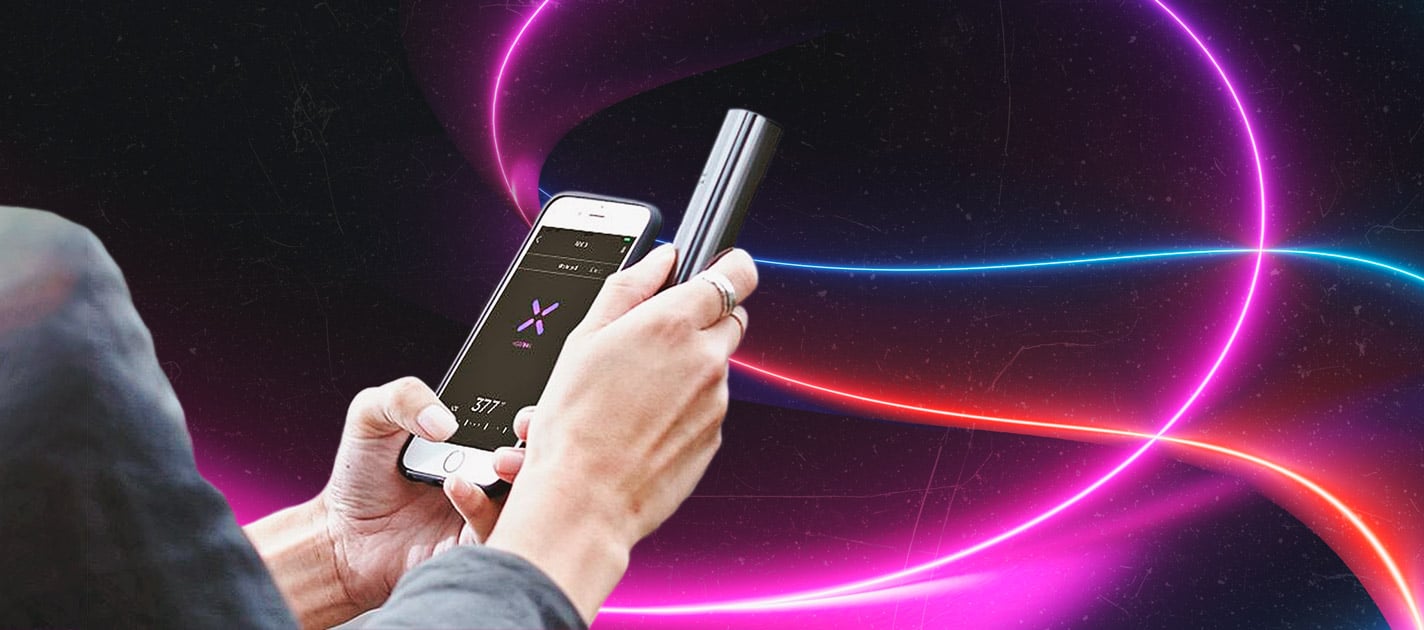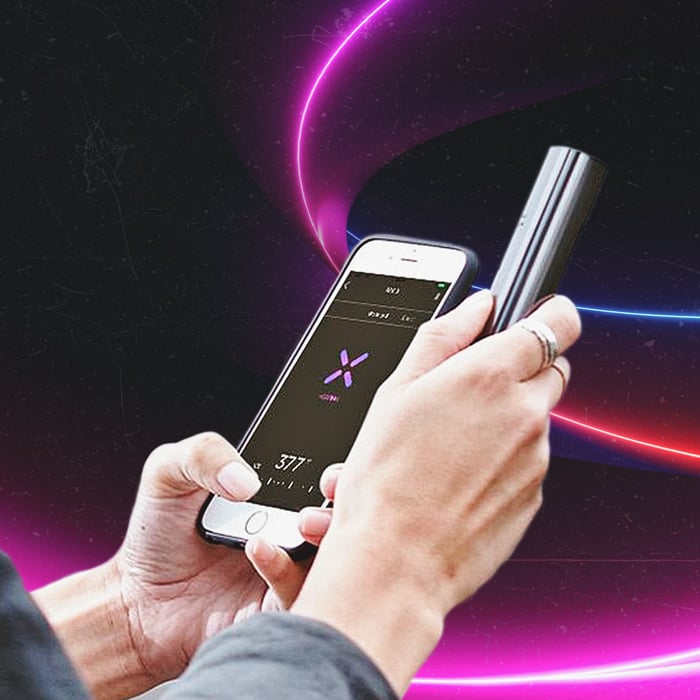 PAX 2 Has Simpler Specs
PAX 2 is a great no-fuss vape that features the quality build that PAX vaporizers are known for, at an affordable price. It offers good battery life, a decent charge time, and heats up in less than a minute (45 seconds, to be exact). If you're new to the world of vaping and plan to vape dried herb only, PAX 2 is a simple yet high-quality vape available at an unbeatable price.
PAX 3, on the other hand, offers slightly improved features that appeal to the demands of more experienced. Its large battery offers increased battery life and a faster charge time, and its improved oven also heats up in just 20 seconds. Apart from the extra features accessible via the PAX Vapor app, PAX 3 also has haptic feedback (i.e. it vibrates when you turn it on and when its done heating), a simple feature that's becoming ever more standard in new portable vapes.
Is PAX 3 Worth It?
PAX Labs is a renowned brand in the world of vaporizers and vape accessories, and both PAX 2 and PAX 3 consistently hold up as some of the best portable vapes on the market. So, if you're in the market for a new portable vape, how do you go about choosing between PAX 2 vs PAX 3?
In general, we've found that PAX 2 offers all the features necessary for anybody set on vaping dried herb at an affordable price without sacrificing build quality. The four temperature presets that come with PAX 2 are generally enough to suit the needs and preferences of most vape enthusiasts—the lower temperature settings are great for maximising flavor and efficiency, while the hotter settings are ideal for those that prioritise better vapor production.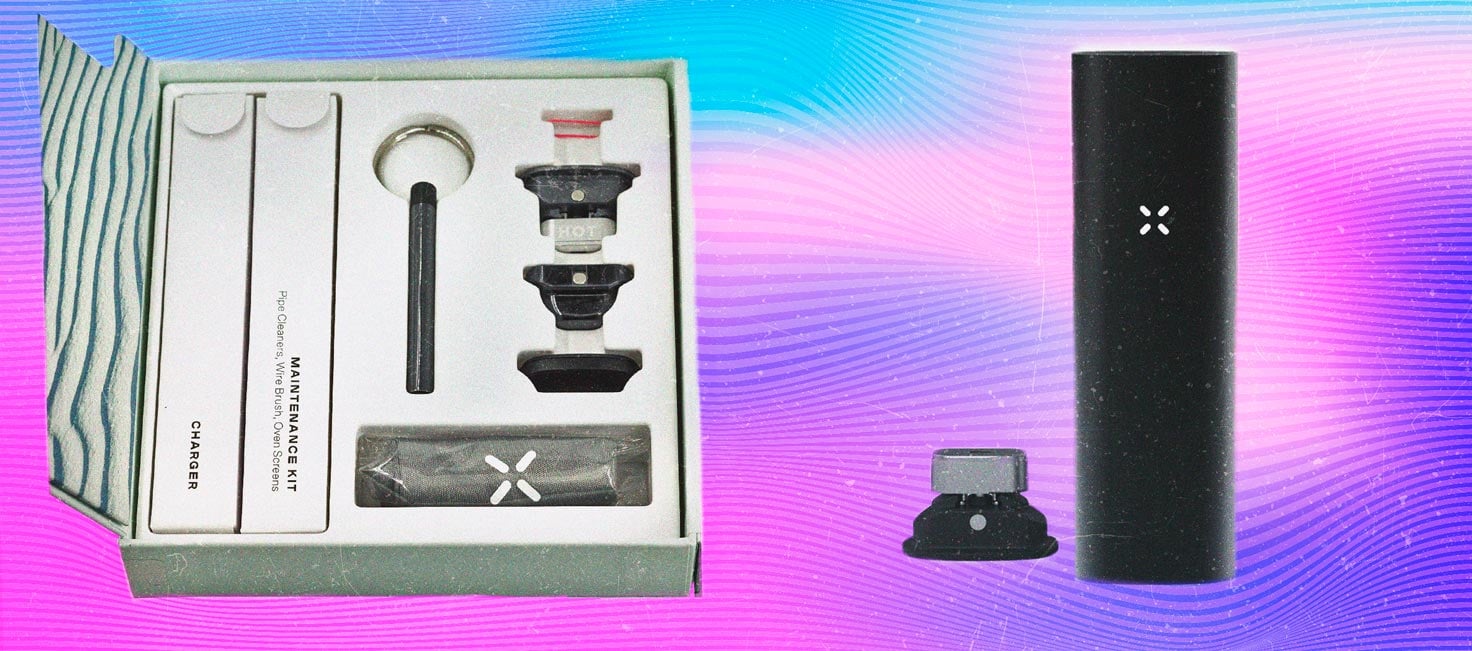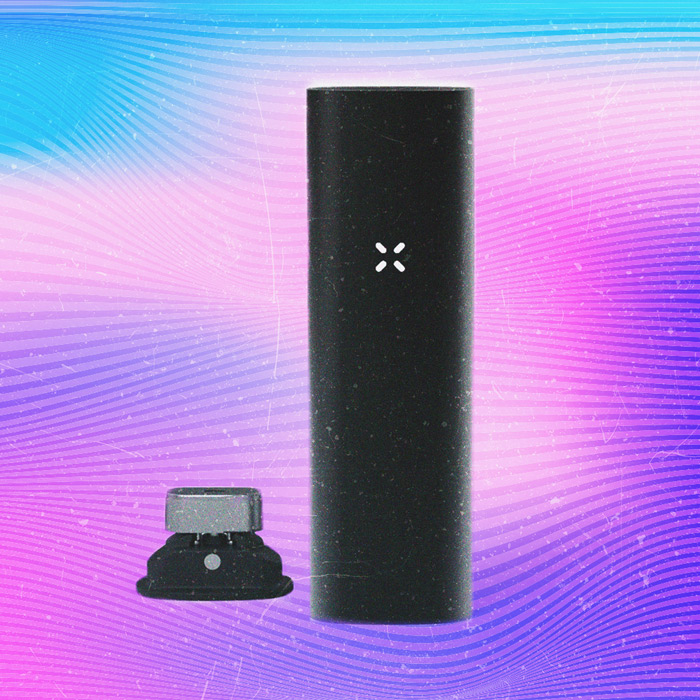 If you're a more seasoned vape enthusiast, however, you may find that PAX 2 lacks customisability, especially when compared to other, newer portable vapes. While it'll set you back an extra €100, PAX 3 offers more precise temperature control, app compatibility, improved battery life, and faster charging and heat-up times. All in all, PAX 3 is a more complete vaporizer with more elaborate features that offer experienced vapers extensive control over their sessions via the PAX Vapor app.
Plus, the PAX 3 Special Edition Complete Kit comes with special, limited-edition designs custom-made for Royal Queen Seeds. PAX 2, on the other hand, offers users an exceptional, high-quality vape with just enough features at a great price point.