Jack Herer is a great strain named after a great man. He was a tireless Cannabis legalisation activist and author of the book The Emperor Wears No Clothes, also called the Hemp Bible. He was a powerful voice in the Cannabis movement up until his death in 2010. The Jack Herer strain is equally powerful, a strong Sativa dominant with an uplifting high and a fresh peppery aroma.
Jack Herer Automatic grows buds that are very similar to the original Jack Herer. However, as this strain is autoflowering, it can be grown almost anywhere. After you germinate the feminised seeds, the plants will grow quickly and be ready to harvest in around 10 weeks.
The main effect is an uplifting and creative Sativa high, but thanks to Jack Herer's mix of Haze, Northern Lights and Skunk, this strain also gives you a relaxing stoned Indica feeling. Jack Herer Automatic has a Haze-like, peppery aroma. The smoke is fresh and smooth with a slightly spicy herbal taste, much like the original Jack Herer strain.
Jack Herer Automatic will perform well in both indoor and outdoor grows, giving an average yield of around 70 to 120 grams per plant. It will not grow too tall, reaching an average height of 40 to 90 cm, which makes it ideal for smaller or more discreet grows. Royal Queen Seeds is proud to carry on the tribute to Jack Herer, the Emperor of Hemp, with this great autoflowering strain.
THC:

16%

CBD:

Medium

Yield Indoor :

350 - 400 gr/m2

Yield Outdoor:

70 - 120 gr/plant

Height Indoor:

40 - 80 cm

Height Outdoor:

60 - 80 cm

Flowering:

6 - 7 weeks

Harvest month:

9-10 weeks after planting

Genetic Background:

Jack Herer x Ruderalis

Type:

Sa 40% In 30% Ru 30%

Effect:

A motivating and inspiring feeling

Climate:

Mild



By J. L. on 21/Apr/2017 :

(

5

)

Title : Très bonne croissance
Comment : Pour l'instant c'est la plus belle plante du mix autoflo, je suis surpris très positivement par cette variété et j'ai hâte de la goûter!

By R. P. on 17/Apr/2017 :

(

2

)

Title : Großer Name , aber kleines Ergebnis
Comment : Von einer Sorte mit dem Namen ist die Erwartungshaltung sehr gross, wird aber nicht erfüllt, könnte an der Ruderralis Genetik liegen...

By J. L. on 17/Apr/2017 :

(

4

)

Title : Mes premières autoflo
Comment : 3 graines sur 3 on germés rapidement et se développent sans soucis depuis bientôt 3semaines

By G. N. on 05/Apr/2017 :

(

5

)

Title : very good
Comment : one of my favorite.

By A. S. on 21/Mar/2017 :

(

5

)

Title : Jack
Comment : Prese l'anno scorso mi sono trovato bene anche con il seme in omaggio perfetto

By J. D. on 20/Mar/2017 :

(

4

)

Title : great yield
Comment : Jack was realy nice, grows approx 1 meter high and is very bushy. Yield was approximately 50g per plant outdoors, and buds ar pretty and full. Altough in the end of flowering started to mold since I am living in pretty moist environment. So I do not recomend this strain if u are living up north. But in overall it's nice and smell is great as well.

By G. E. on 20/Feb/2017 :

(

5

)

Title : Sative Hight
Comment : aroma fresco per una pianta forte a dominanza Sativa

By N. K. on 15/Feb/2017 :

(

4

)

Title : Erste Autoplant
Comment : 1. alle Seeds gekeimt 2. alle gleichermaßen im wachstum -> dieses war recht flott 3. schöne heads! Geruch recht schwach wirkung im mittleren bereich aber definitiv ein schönes high

By B. K. on 13/Feb/2017 :

(

5

)

Title : Very pleaasurable smoke
Comment : This strain has very pleasurable taste and gives nice high.

By Q. M. on 10/Feb/2017 :

(

4

)

Title : Positive & negative facts
Comment : Hi to all. I have order and grow this plant.It was bushy and good yielded but was stink like nothing else ever. I grow her with Royal Jack Automatic together in grow box and boy is was like was 7 plants there not just they two. But they was good plants both. Shiping was good, and stealth.

By C. M. on 08/Feb/2017 :

(

5

)

Title : Un must
Comment : Livraison en 3/4 jours, graine plantée et récoltée 9 semaines plus tard. Buds conpacts, odeur correcte en indoor, goût et high profond. Un classic pour les connaisseurs.

By V. V. on 23/Jan/2017 :

(

5

)

Title : Royal Jack
Comment : Livré en 6 jours, germées en 2-3 jours, croissance parfaite pour le moment...RIen à redire a part, au top royal queen!

By I. A. on 23/Jan/2017 :

(

5

)

Title : Big bad
Comment : Cime piene e profumate il prodotto finale veramente eccellente.

By D. P. on 19/Jan/2017 :

(

5

)

Title : It can grow quite big!
Comment : grew a few years ago, outdoors, weather was perfect for two months, a lot of sun and warm wind, got around 80g dry. Effect very strong i would say agressive to me, Effect lasts about for 1,5 hours, plants height 160 cm, this autoflower can outperform many of photoperiod strains. very sticky.

By G. T. on 16/Jan/2017 :

(

4

)

Title : Pour cette anée
Comment : Mon choix pour une première fournée 2017




You can't post a review because you are not logged as a customer

Log in / sign up
We do not ship this product to the following countries:
United States, Argentina
CUSTOMERS WHO BOUGHT THIS PRODUCTS ALSO BOUGHT:
Royal Jack Smoke Report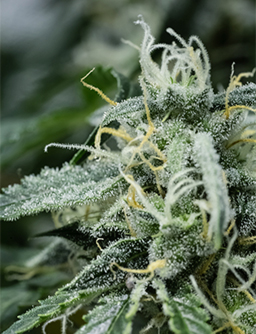 Due to her astonishing head highs and down-to-earth stones, Jack Herer is one of the most popular strains of all time. Can Royal Jack Automatic live up to that stellar reputation? Let's find out!
Disclaimer
All cannabis seeds sold at Royal Queen Seeds are solely for personal use. We do not supply seeds to large scale or commercial growers. We reserve the right to refuse sale if we suspect this term is being breached.