Lemon Skunk: Stoning Citrus Explosion
Skunk took the world of weed by storm decades ago, and it remains a titan to this day. In fact, breeders use Skunk genetics to develop a host of equally impressive cultivars—cue Lemon Skunk. This variety delivers a blast of citrus flavour alongside a well-balanced high that motivates the mind and relaxes the body. Find out more.
By
---
Lemon Skunk sure sounds delicious, but how does it feel to smoke these buds? And what is this strain like to grow? Find out everything you need to know about this perfectly balanced cultivar below.
---
How Did Lemon Skunk Become Popular?
After emerging from a cross between Skunk phenotypes, the Lemon Skunk strain exploded onto the scene and quickly asserted its citrusy dominance. Much of her recognition came from her association with the Skunk lineage. After breeders stabilised Skunk genetics in the 1970s, it quickly became the go-to strain for those seeking a well-balanced high that offers creative inspiration and physical relaxation.
However, Lemon Skunk doesn't just ride the coattails of her predecessors. Some of her most notable triumphs include first place wins at Hydro Spannabis in 2018, the Highlife Cup in 2007, and the IC420 Breeders Cup in 2008. All of these victories helped to establish Lemon Skunk as a force to be reckoned with, and she remains a firm favourite among smokers and growers to this day.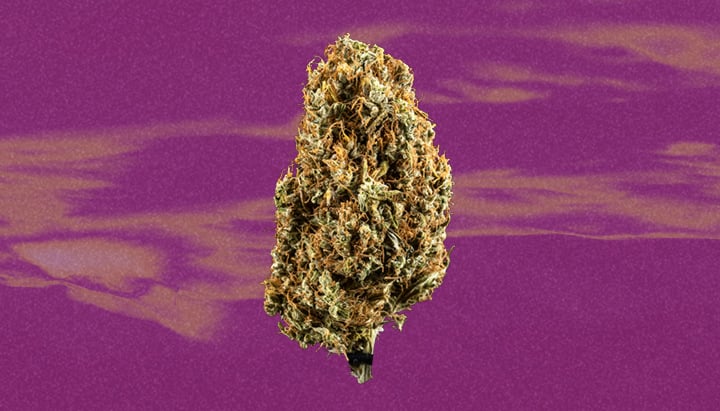 Effects of Lemon Skunk
So, what can you expect shortly after applying a lighter flame to a blunt, joint, or bong bowl packed with Lemon Skunk flowers? The effects of this well-balanced hybrid occupy the middle-ground between energetic and relaxing. Essentially, Lemon Skunk offers the very best of both worlds. Within moments of inhalation, her respectable THC content of 19% will catalyse a buzzing head high that will put you in the mood to get things done. Eventually, this cognitive experience starts to settle down, and a stoning body high begins to emerge in its place. These contrasting but complementary effects make Lemon Skunk a perfect smoke for any time of day, from the morning all the way to the late evening.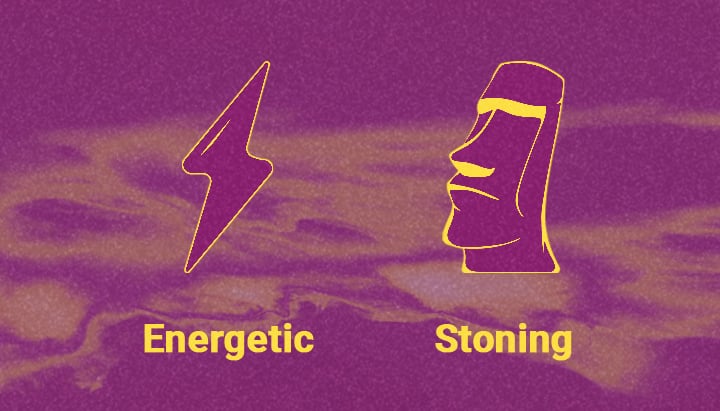 Terpene Profile of Lemon Skunk
While cannabinoids are the main drivers behind Lemon Skunk's effect, another class of phytochemicals also plays an important role. Known as terpenes, these molecules underpin the aroma and flavour of the strain and add texture to the psychoactive experience. The key terpenes found within these flowers include:
Caryophyllene: Found in cloves, black pepper, and rosemary, this terpene also acts as a cannabinoid. By binding to the CB2 receptor of the endocannabinoid system, it creates a physically soothing effect.
Myrcene: Also found in hops and mango, this terpene imparts fruity flavours while synergising with THC to take the high in a physically relaxing direction.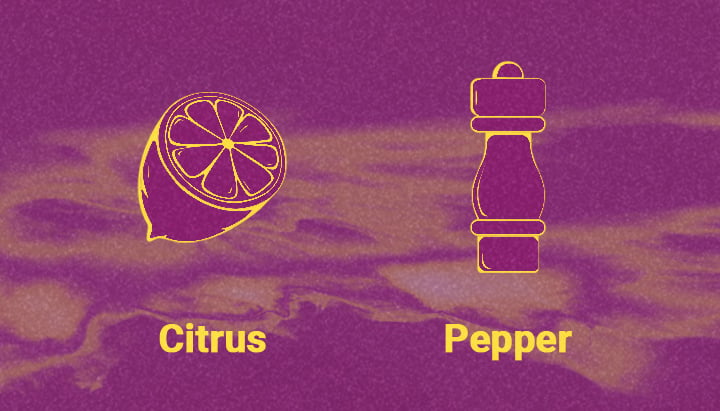 Flavour and Aroma of Lemon Skunk
As you can tell by her title, Lemon Skunk serves up moreish tastes of citrus, which come courtesy primarily of limonene. Upon inhalation, her rich and complex flavour profile unfurls onto the taste buds. Alongside a primary blast of lemon and lime, you'll detect notes of pepper, mango, hops, and spice. Flavour aside, these buds also exhibit a superb aroma during the late flowering stage. Every time you step foot into your grow tent or greenhouse, you'll catch a strong whiff of cedar wood, vanilla, fruit, and citrus.
Growing Lemon Skunk and Cultivation Difficulties
Lemon Skunk boasts hardy genetics and grows happily in most environments. However, her sativa genetics reign supreme when it comes to her morphology, so you need to consider the space you have available before sowing these seeds. That said, you can limit her vertical growth considerably through topping, main-lining, and low-stress training.
Indoors, plants will peak at a height of 200cm if left untrained, but most growers don't have the space to accommodate such tall specimens. To keep her closer to the ground, consider applying LST early in the vegetative phase or setting up a ScrOG net. Keep her well-fed with a nitrogen-heavy fertiliser during veg, and a bloom booster during flowering, and you'll reap a reward of up to 250g/m² come harvest time.
Outdoor plants will also reach towering heights of over 200cm. To keep them more manageable, top early and grow in small pots with a capacity of 10–15l. To maximise plant health and productivity, amend your potting mix with compost, worm castings, and chicken manure pellets. Prepare to harvest a medium yield during late September.
RQS Descendants of Lemon Skunk
If you're looking for a strain that emulates the effects of the legendary Lemon Skunk, then you'll quickly grow to love Lemon Shining Silver Haze. This direct offspring of Lemon Skunk came about when our skilled breeders crossed the cultivar with Shining Silver Haze. This resulted in a hybrid with even more citrus terpenes and higher levels of THC. These buds leverage a THC content of 21% to impart an energetic and cerebral high suited to daytime use. Raise this strain indoors and you'll receive up to 650g/m² following a flowering period of 9–10 weeks. Outdoors, she'll maintain a medium height and produce a massive 650–700g/plant ready to harvest during the middle of October.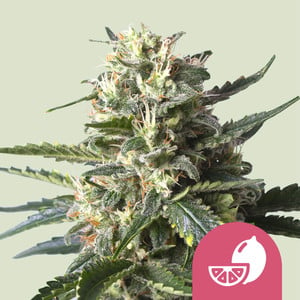 | | |
| --- | --- |
| | Lemon Skunk x Shining Silver Haze |
| | 600 - 650 gr/m2 |
| | 80 - 140 cm |
| | 9 - 10 weeks |
| | THC: 21% |
| | |
| --- | --- |
| | Sativa 75% Indica 25% |
| | 650 - 700 gr/plant |
| | 130 - 170 cm |
| | Middle of October |
| | Balanced, Clear, Stoned |
Lemon Skunk: A Perfectly Balanced Hybrid
Lemon Skunk truly offers the best of both worlds. If you can't decide whether you'd prefer a cerebral buzz or a comforting body high, why not opt for both at the same time? In addition to her pleasant effects, Lemon Skunk buds will treat your taste buds to strong notes of citrus and fruit. If her THC content and yields aren't quite up to your standards, then you'll discover your next go-to strain in the form of her progeny: Lemon Shining Silver Haze.