Zkittlez: It Doesn't Get Sweeter Than This
As one of the sweetest and fruitiest indica hybrids around, Zkittlez is among the biggest names in modern cannabis. Keep reading to learn how this Cali favourite continues to win over smokers and growers the world over.
By
---
---
A hybrid strain bred from Grape Ape and Grapefruit, Zkittlez is beloved for her potent effects and fruity aromas and flavours—undoubtedly reminiscent of the candy after which she's named. Bred on the West Coast of the USA, where she immediately started winning over the hearts of smokers and growers, new Zkittlez varieties created by breeders outside of the US are finally making this highly sought-after strain available to growers in other parts of the world.
Zkittlez: The Origin Story
Zkittlez is an indica-dominant cannabis hybrid bred by crossing Grape Ape, Grapefruit, and an undisclosed mystery strain. Thanks to her genetics, she inherited bold fruity aromas and effects that perfectly balance mental euphoria with physical relaxation. Sometimes, Zkittlez plants may take on subtle purple hues, reminiscent of their Grape Ape parent.
The exact origins of the Zkittlez strain vary slightly depending on who's telling the story. Some sources claim that the strain was created by Dying Breed Seeds, while others say it was created through a collaboration of 3rd Gen Family and Terp Hogz (all three are renowned cannabis collectives from California). Some even suggest that Zkitllez was created by all three collectives, seeing that the head of Dying Breed Seeds (Shiloh Massive) was originally a member of 3rd Gen Family.
Today, she is a trademarked brand led by Tony Mendo, Erik Wiggins, JondoCino, and Brandon Cashada—all members of Terp Hogz. Meanwhile, a growing number of seed banks are beginning to launch their own variations of Zkittlez—some with similar, others with not-so-similar, genetic backgrounds and traits.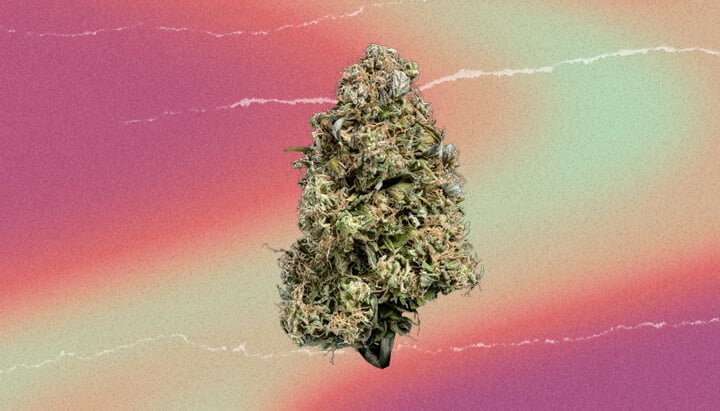 Since her creation, Zkittlez has won numerous cannabis cups and accolades, including Best Indica at the 2015 High Times Cannabis Cup held in Michigan and 1st Prize at the 2016 Emerald Cup in Santa Rosa, CA. She has also been used to create a variety of new hybrids, most notably Runtz and White Runtz, which take candy sweetness to a whole new level.
Effects of Zkittlez
Zkittlez is a strong strain with 15–25% THC and effects that stimulate the mind and relax the body. The effects typically settle in very quickly, producing a subtle pressure around the temples followed by a warped perception of time and one's surroundings. As these pseudo-psychedelic effects grow, some users may experience an increase in creative thoughts or focus—ideal for watching an interesting television show or movie, listening to music, or getting stuck into taskwork or chores.
As time goes by, Zkittlez' more physical effects creep in, producing a relaxing stone that takes hold of every muscle in the body. At this stage, it's usually a good idea to clear your schedule and settle into her mellow stone. Many users like to enjoy her in the afternoon so that the relaxing tail-end of her high paves the way for a nice, relaxing evening. Zkittlez is also known to increase appetite and, in some people, promote sleepiness (especially if enjoyed in the evening).
Some of the most commonly reported effects by cannabis users who have tried Zkittlez include:
Social
Focused
Hungry
Sleepy
Like all high-THC cannabis strains, she can cause some side effects. These may include:
Dry eyes and dry mouth
Dizziness
Headaches
Drowsiness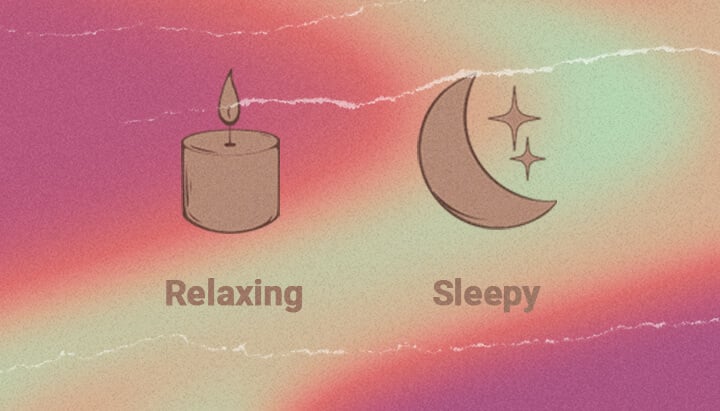 Aromas and Flavours of Zkittlez
Zkittlez produces chunky flowers that are typically dark green (though they sometimes boast beautiful purple hues) with a thick, frosty coating of trichomes loaded with terpenes and THC. As her name suggests, her aroma is sweet and fruity—just like Skittles candies. Expect bold berry aromas mixed with funky, sour citrus undertones. Inhale her sweet, thick smoke, and Zkittlez will coat your mouth with musky berry flavours and hints of grapes.
According to various online sources, the most dominant terpenes in Zkittlez may include:
Caryophyllene — a spicy terpene found in black pepper
Linalool — a floral terpene present in lavender
Humulene — an earthy, herbal, and slightly spicy terpene found in hops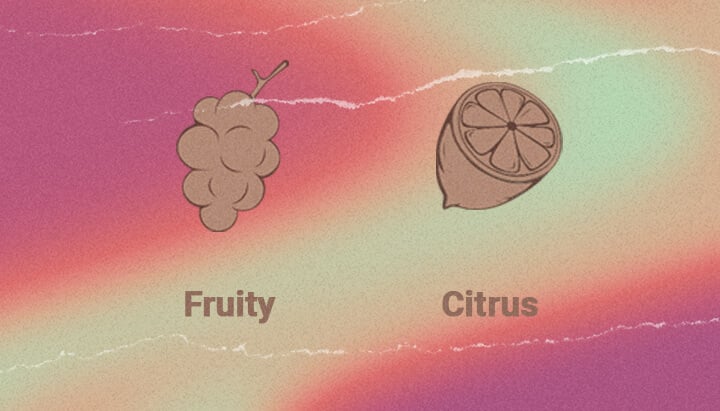 Cultivation Difficulties: Is Zkittlez Easy to Grow?
For a long time, Zkittlez was only available as a clone. Recently, however, further varieties have popped up in seed form from a variety of breeders and seed banks. This has, in turn, lowered the price of accessing this sought-after strain. While every strain and plant is different, there is a strong consensus that Zkittlez is easy to grow and performs well both indoors and outdoors. As a robust photoperiod feminized cultivar, she is a good candidate for low and high-stress training methods, such as LST, ScrOG, topping, and lollipopping.
Zkittlez plants are reportedly short and compact, making them ideal for indoor setups or small tents. Sources also suggest that the strain has an average flowering time of roughly 10 weeks. As mentioned, some plants may even take on purple hues in slightly cooler conditions. When all is said and done, she produces above-average yields in all setups (around 500–700g/m² indoors and 400–600g/plant outdoors).
Grow Zkittlez at Home With Royal Queen Seeds' Sweet ZZ
Want to try your hand at growing Zkittlez at home? Sweet ZZ by RQS is sure to delight all of your senses with her bold fruit aromas and flavours as well as her well-balanced effects. True to her lineage, Sweet ZZ was bred from Grape Ape and Grapefruit, resulting in an 80% indica-dominant hybrid. Staying nice and compact and taking just 7–9 weeks to flower, Sweet ZZ is the perfect indoor strain. Come harvest time, she'll reward you with big, dense flowers with fiery red pistils, a thick layer of trichomes, and maybe even some purple flare!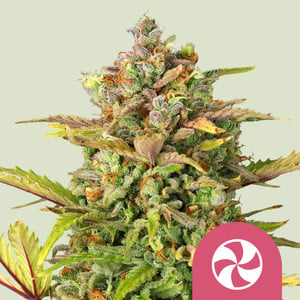 | | |
| --- | --- |
| | Grape Ape x Grapefruit |
| | 550 - 600 gr/m2 |
| | 80 - 140 cm |
| | 7 - 9 weeks |
| | THC: 22% |
| | |
| --- | --- |
| | Sativa 20% Indica 80% |
| | 500 - 550 gr/plant |
| | 160 - 200 cm |
| | Late September |
| | Calming, Stoned |