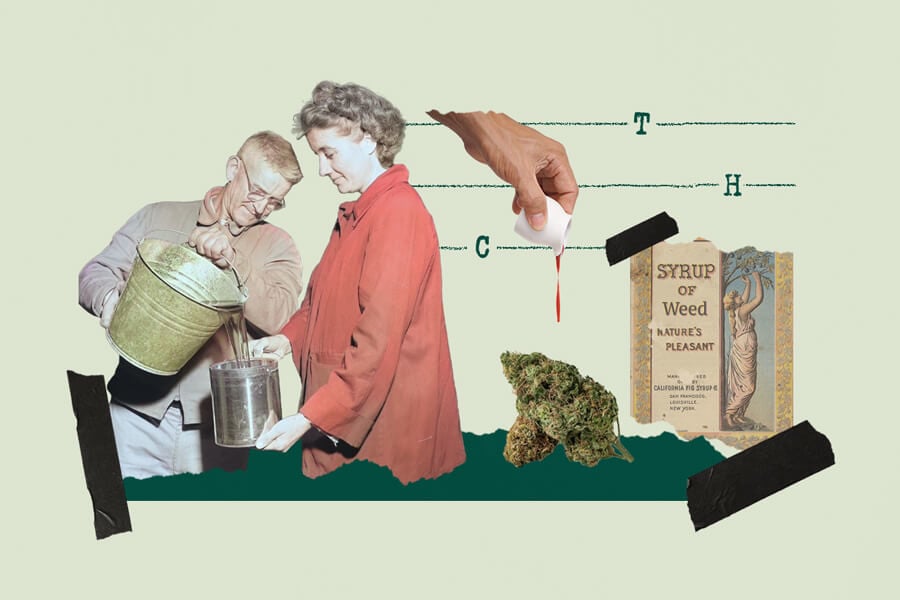 How To Make Weed Syrup
There is another way to easily infuse your cuisine with cannabis. Canna-syrup. It is super easy to make at home and once made, it is the perfect compliment to many edibles. It is also the perfect additive to canna-beverages.
By
---
One of the greatest things about cannabis is that there are literally so many things you can do with it. When it comes to edibles, in particular, this is still wide-open territory. Part of that is the pace of legalization. However part of this is also the fact that people just do not know how to cook with cannabis.
One of the easier ways to infuse your edibles with cannabinoid goodness is to create either cannabutter or oil. However, there are other options. Cannabis syrup is an often overlooked but highly tasty one. It is also super easy to make. Once made, it can be used as the basis for THC-infused beverages from teas and lemonade to a killer canna-cocktail.
WHAT YOU NEED
3 cups of filtered water
3 cups fine granulated sugar
2 tablespoons vegetable glycerine (found at most health food stores)
2g finely chopped/ground cannabis
1 jar or bottle
1 saucepan
Strainer or cheesecloth
HOW TO MAKE
Add the sugar and water in the saucepan. Bring to a boil.
Stir until sugar is completely dissolved then add the cannabis. Cover the pot and allow it to boil gently for another 20 minutes. This is the most important step as the heat will decarboxylate the cannabis. This is also when the THC will be transferred into the syrup.
To prevent the liquid from getting too hot, keep the liquid at a low roiling boil.
At the 20 minute mark, reduce the temperature. Add the glycerine.
Let the mixture simmer for another 5-6 minutes, keepign a close eye on the pot. Remove the lid and stir quickly every minute.
Remove the pot from the heat. Carefully pour the hot syrup through the strainer or cheesecloth into your container. Go slowly. The idea is to remove all plant matter from the syrup - plus, you don't want to risk burning yourself.
Let the mixture cool. It will have reduced slightly in this process. However, you should have about 3 cups of syrup.

USES
There are many, many uses for this delicious syrup. That includes as toppings on foods ranging from pancakes to ice cream. Remember that you do not want to eat more than 10 mg per serving.
Then, of course, there is the range of canna-cocktails you can create. Canna-syrup is the perfect addition to non-alcoholic but tasty concoctions that can make you travel over the moon. Who needs alcohol?
For a super tasty, refreshing summer treat, just add sparkling water, a little fruit juice and a dash of your canna-syrup.