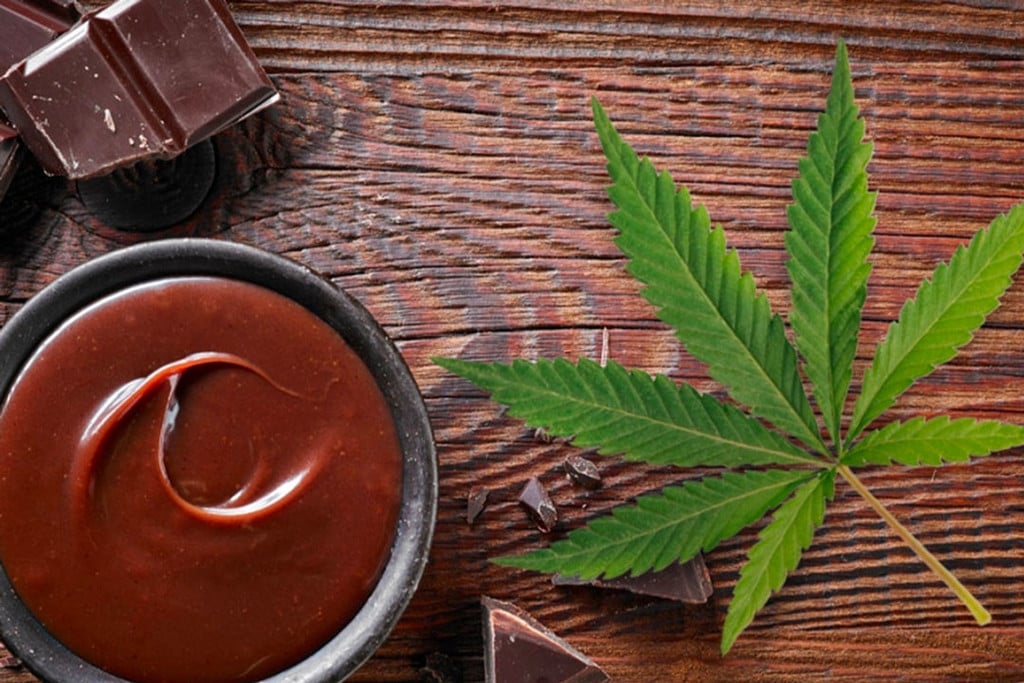 How To Make Cannabis Chocolate Sauce In Just 4 Steps
Chocolate sauce is super versatile. Whether you use it as a filling or a stand alone dessert, here's how to infuse it with a healthy dose of THC.
By
---
Chocolate sauce is super versatile; it can stand alone as a dessert dip for fruits or can be used as a delicious filling for cakes, truffles, or pastries.
Whichever way you like to use it, here's a great recipe for infusing it with a healthy dose of THC. At the end of the article, you'll also find a bunch of ideas for using this awesome cannabis dessert.
For more recipes like this, make sure to regularly check out our blog. For the highest quality cannabis seeds at the best prices, visit Royal Queen Seeds today.
CANNABUTTER
This recipe requires the use of cannabutter (cannabis-infused butter), you can find out how to make some in our easy to follow cannabutter recipe – it is super easy and versatile, suited to most cannabis cooking.
CANNABIS CHOCOLATE SAUCE
Now that you 've made your cannabutter, here's how to make some delicious cannabis chocolate sauce to accompany all your favourite desserts.


INGREDIENTS
1 cup heavy cream.
2 tablespoons cannabutter.
120 grams of quality dark chocolate, broken into small pieces.
METHOD
Heat some water in a small saucepan till it reaches a steady simmer.
Place a heatproof bowl on top of the saucepan, allowing the steam from the water bath to heat it.
Place the cannabutter and cream into the bowl, stirring constantly to avoid burning.
Once the butter has melted, add in the chocolate Keep stirring until the chocolate has melted completely and you have a smooth mixture with no lumps.
HOW TO USE CANNABIS CHOCOLATE SAUCE
Here are some delicious ways you can use your new cannabis chocolate sauce. Remember that the sauce will keep in the fridge for about a week.


1. CHOCOLATE-DIPPED STRAWBERRIES
Planning a romantic surprise for someone special? Dip some fresh strawberries in warm cannabis chocolate sauce and let them chill in the fridge.


2. RICH CHOC BANANA SMOOTHIES
Looking for a great way to cool down in the summer? Throw some milk, a banana, and a few tablespoons of your chocolate sauce in a blender and blend till smooth for a delicious, rich smoothie.


3. CHOCOLATE MOUSSE
Thin out your cannabis chocolate sauce with more cream and whip the mixture to make a scrumptious, fluffy chocolate mousse fit for the gods.


4. CHOCOLATE CANNA-FONDUE
Place your chocolate sauce in a fondue stove and dip in fresh pieces of fruit for a delicious, classy dessert.


5. CHOCOLATE COVERED NUTS
Planning a party or movie night? Dip a variety of nuts in your chocolate sauce and chill them in the fridge for an awesome light snack.


Whatever you decide, this super easy recipe will ensure you get to enjoy that chocolaty buzz! Just remember, cannabis edibles take a while to kick in, so consume responsibly!