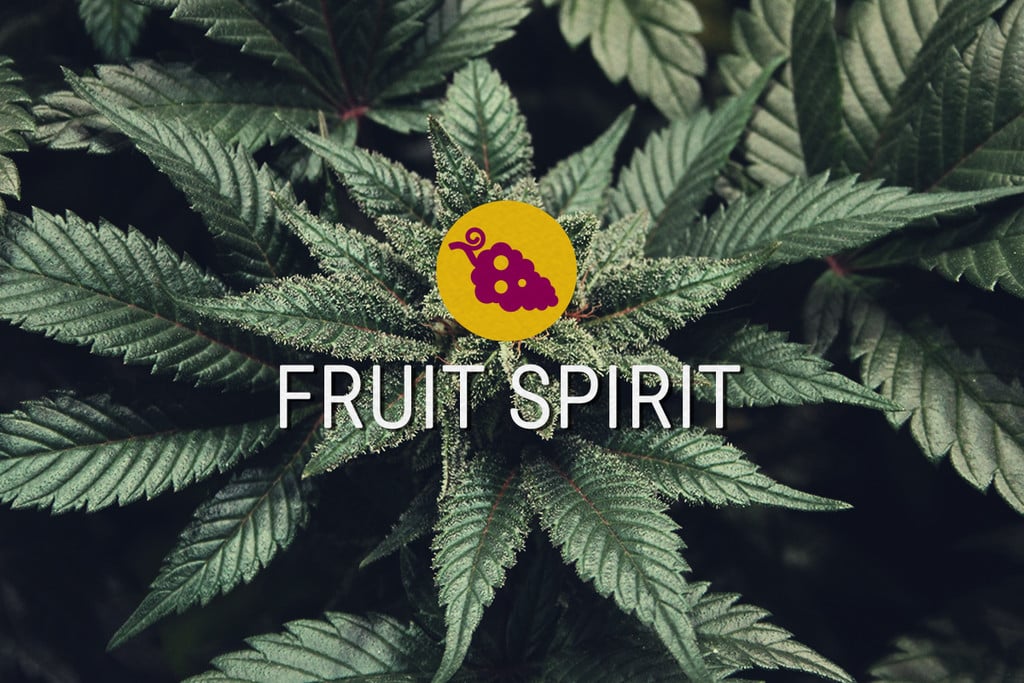 Fruit Spirit Feminised Cannabis seeds
Fruit Spirit is a renowned blend of Cannabis Indica and Cannabis Sativa strains, and the finished product is known for its exceptional cerebral high and outstanding flavour that is reminiscent of ripe berries and summer sunshine.
By
---
Fruit Spirit is a slightly indica-dominant strain that was bred with two goals in mind: potency and taste. The breeders behind this unique variety were completely successful in creating a cultivar dripping with flavour, and one that ignites a well balanced and powerful effect. Such a variety was made possible by crossbreeding world-famous parent strains White Widow and Blueberry.
FRUIT SPIRIT'S FAMILY TREE: BLUEBERRY COMBINED WITH WHITE WIDOW
White Widow is easily one of the most famous cannabis strains of all time. Her name is known by many, from hash-smoking veterans all the way to high-octane dabbers. The award-winning strain was created in 1994, though her past is shrouded in mystery and controversy. Several breeders make the claim that their knowledge and skill was responsible for the rise of White Widow. One of these individuals is Shantibaba of Green House Seeds. He is thought to have created this hybrid masterpiece by breeding a pure Brazilian sativa landrace with a South Indian hybrid. Regardless of the true origin of this strain, an immense love for her euphoric and creative high has never faded.
Fruit Spirit gets her second set of genetics from Blueberry, a tasty and stoning indica variety. Blueberry emerged onto the worldwide cannabis scene after scoring a victory at the High Times Cannabis Cup in 2000 for Best Indica. Despite this surge in popularity, Blueberry had already been gracing cannabis users with her buttery smooth indica high and incredibly fruity tastes since the 1970s. American breeder DJ Short is tied to her creation, who brought her to life by experimenting with Afghan and Thai landrace strains.
THE REMARKABLE EFFECTS OF FRUIT SPIRIT
The closely balanced genetic makeup of Fruit Spirit results in effects that target the body and mind in equal measure. The sativa element of the high catalyses an energetic and motivating effect; colours seem brighter, everything appears more crisp, and focus and alertness are increased. This aspect of the high makes Fruit Spirit a good strain to blaze when in need of a cognitive boost.
On the flip side, the indica aspect exerts a relaxing effect onto the muscles akin to receiving a massage. Tension dissolves, and anxiety and stress dissipate into the ether. These contrasting yet complementary effects converge to create a meditative experience. The mind remains razor-sharp and the body relaxes into the present moment.
The multifaceted nature of these effects makes for a flexible high that can be enjoyed at any time of day. Smoke Fruit Spirit early in the morning to ease out of bed, or at night to calm down and prepare for sleep.
Fruit Spirit produces a THC content of 18%, which makes her strong but not overwhelming. She also produces a medium level of CBD, a cannabinoid associated with a whole host of potential therapeutic benefits.
A TYPHOON OF TASTE: THE FLAVOURS OF FRUIT SPIRIT
Parent strain Blueberry has laid down her influence in this domain. Her distinct aroma of fruit and berries is exuded by the mature buds of Fruit Spirit, delighting the taste buds when smoked. Every bong hit and joint toke is loaded with flavour, but inhaling this strain through a vape is where the terpenes really shine through. The flavour is maintained far better and can be appreciated to a much greater extent.
It could be argued that Fruit Spirit even outperforms her predecessor in the flavour department. She produces an intense sweetness that leaves users coming back for more and more. She adds a superb sugary hit to brownies, cakes, and biscuits when used in the kitchen to craft hard-hitting edibles.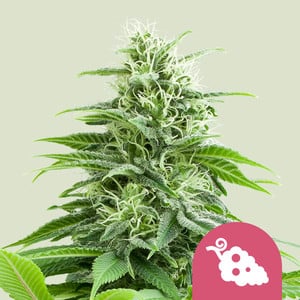 | | |
| --- | --- |
| | Blueberry x White Widow |
| | 375 - 425 gr/m2 |
| | 80 - 120 cm |
| | 9 - 10 weeks |
| | THC: 18% |
| | |
| --- | --- |
| | Sativa 30% Indica 70% |
| | 475 - 525 gr/plant |
| | 175 - 220 cm |
| | Early October |
| | Clear |
EXPECT COMPACT AND RESINOUS BUDS: GROWING FRUIT SPIRIT
The almost even indica/sativa balance of Fruit Spirit can be observed visually throughout the grow cycle. She achieves a medium height indoors, yet remains on the taller side of things when cultivated outdoors. Plants produce compact flowers at many different bud sites. They aren't huge, but they drip with cannabinoid-rich resin.
Indoor plants grow to varying heights of between 80–120cm. Under adequate light, they produce satisfying yields of 375–425g/m² after a flowering time of 8–10 weeks. Plants cultivated outdoors in the elements grow to a towering height of 220cm and produce impressive yields of up to 525g/plant.
Outdoor plants thrive in warmer climates, feeling right at home in the heat of countries such as Brazil and Greece. Prepare to harvest during early October in the Northern Hemisphere.
FRUIT SPIRIT IS ONE FOR THE CANNABIS CONNOISSEURS
Any cannabis strain can get you high, but only a few immerse the user in a divine sensory experience of impeccable aromas, juicy tastes, and balanced highs that target every aspect of the body and the mind. Fruit Spirit is one for the cannabis connoisseurs out there; those who appreciate every single element of a cannabis strain. Smoke her like you would sip a fine wine.