RQS YouTube & Vimeo Pages
Royal Queen Seeds is one of Europe's most successful seed companies for a reason. We comb the globe in search of the best strains, we provide top-quality seeds, and we listen to what you want. That means providing as much education as we can about our products and how to grow them.
Beyond our blogs and product information pages, check out our YouTube and Vimeo pages. We stock videos featuring smoke reports, grow tips, and all-around general info about your favourite plant. Check us out today. You will be glad you did.
WHAT IS ON RQS YOUTUBE?
Our YouTube selections are vast. However, they tend to autumn into the following categories.
• Smoke reports: These popular short vids review the hottest strains. Thinking about growing a new strain? Check out how your crop might taste and smell before you buy!

• Top strain tips: These videos cover a wide range of topics. From the best autoflowering seeds for specific climates to the ideal seeds for beginners, there is something here for every canna-enthusiast looking for more info.

• Educational documentaries: You can never know all there is to know about cannabis. With that said, check out our mini-docs on weed. There's always more to learn, right?

• Growing how-tos: Need to figure out when you should harvest? Want to know how and when to trim? RQS YouTube has all the info both novice cultivators and seasoned growers could ask for.

RQS ON VIMEO
Our Vimeo videos bring you the best tips on growing. Check out our great primer on cannabis nutrients. Or maybe you want a few tips on detecting deficiencies in your grow?
We also provide great strain reviews. Check out top picks like White Widow, Royal Moby, and Haze Berry.
Don't forget to also explore our latest updates from Spannabis, too!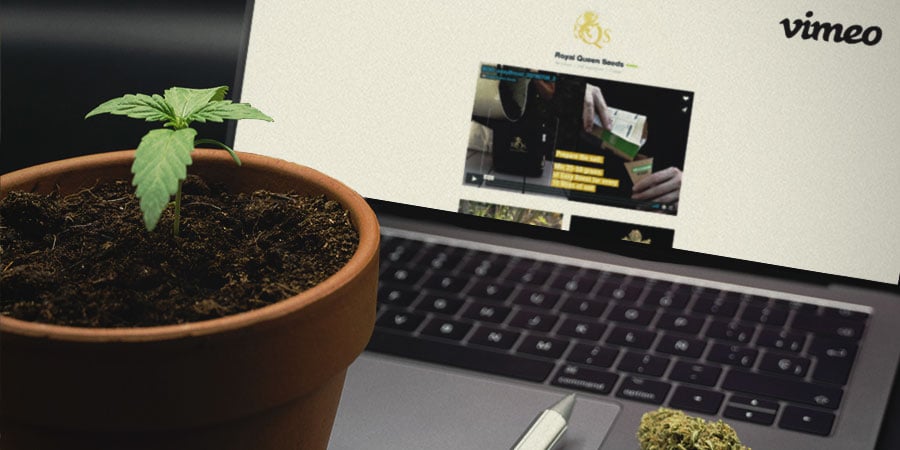 1