Wedding Cake Strain
Heard the hype about Wedding Cake? Keep reading to learn all there is to know about this delicious dessert strain descending from the almighty Cookies family.
By
---
Wedding Cake is a renowned hybrid cannabis strain descending from the almighty Cookies line of genetics. Also known as Triangle Mints #23 (or Pink Cookies in Canada), Wedding Cake comes from crossing Girl Scout Cookies and Cherry Pie, two all-star hybrids with outstanding aromas and effects. Besides having a sweet, pastry-like aroma, Wedding Cake is beloved for inducing a relaxing euphoria that is ideal for soothing both the body and mind. Learn more about this beloved hybrid below.
The History of Wedding Cake
Wedding Cake is an indica-dominant hybrid believed to have been created in Los Angeles, USA. Rumour has it that it gets its name from its frosty flowers, which release a sweet-fruit and vanilla aroma and boast beautiful pink and purple hues. It is a potent hybrid, producing between 19-22% THC.
In 2018, Wedding Cake won the SoCal High Times Cannabis Cup for best hybrid flower. In 2019, it was crowned's Strain of the Year, and its popularity only continues to grow as more users get blown away by Wedding Cake's potent effects, aromas, and flavors.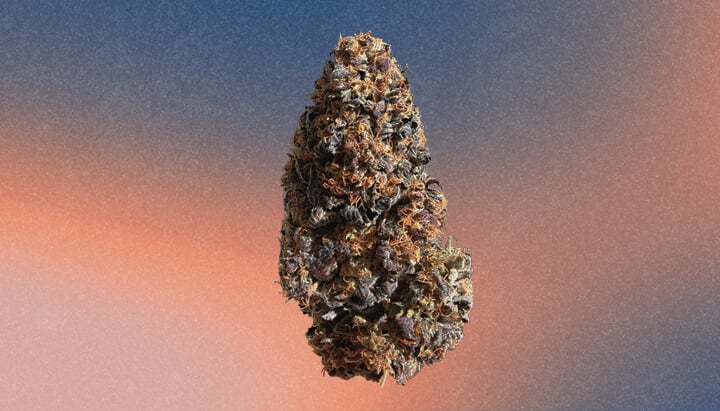 Aromas and Terpenes of Wedding Cake
Wedding Cake has that classic dessert-like flavor profile characteristic of strains from the Cookies family. Its aroma is sweet and fruity upfront, with creamy vanilla undertones and subtle hints of spice reminiscent of freshly baked shortbread and pastries. While each batch of Wedding Cake flowers may differ slightly, this strain's aroma is reported to be dominant in the following terpenes:
Caryophyllene — Spicy
Limonene — Citrusy
Myrcene — Musky and herbal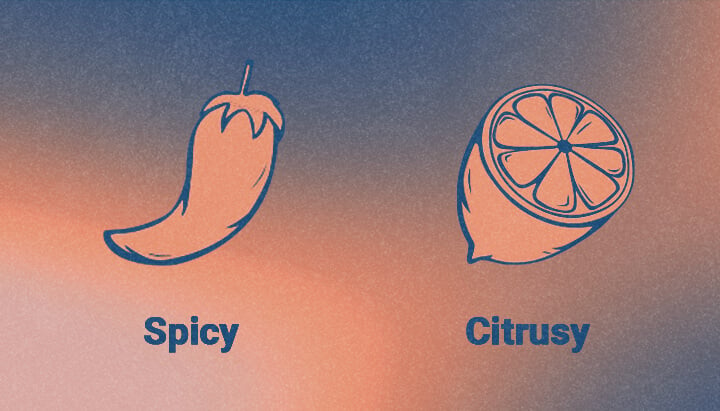 Effects of Wedding Cake
Wedding Cake is an indica-dominant hybrid strain, which definitely shines through in its effects. A few hits of Wedding Cake will quickly put you in a relaxing, euphoric state—ideal for ending a long day. In larger doses, Wedding Cake can produce more soporific effects, perfect for when you're after a natural nightcap.
While everyone's experience with Wedding Cake may differ depending on their set and setting, the most reported effects of Wedding Cake by users include:
Relaxation
Euphoria
Appetite stimulation
Arousal
Laughter
Note that, like all high-potency cannabis strains, Wedding Cake can produce some side effects. According to users, the most common side effects of Wedding Cake are:
Dry eyes and dry mouth
Dizziness
Anxiety and paranoia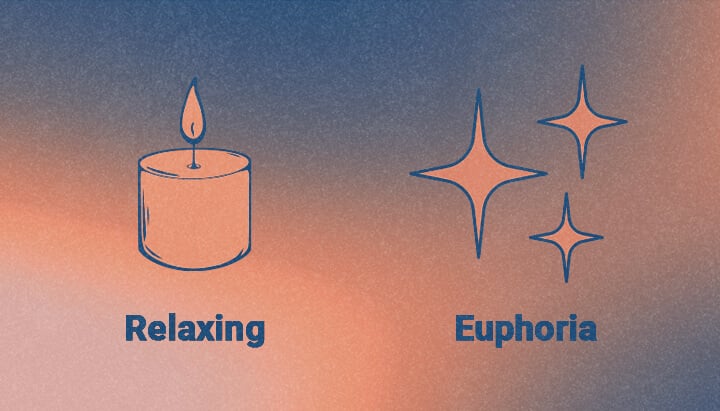 Cultivation: What Is It Like to Grow Wedding Cake?
There is little specific information available regarding Wedding Cake's grow traits. It is believed to be suitable for both indoor and outdoor cultivation, and produces average yields. Its strong genetics suggest that Wedding Cake can handle both low and high-stress training techniques. Some sources also suggest that, thanks to its indica dominance, Wedding Cake is fairly resilient to pests and grows to average heights. While the exact flowering time of cannabis plants can vary, Wedding Cake is typically reported to take roughly 8 weeks to flower. Some tips for growing Wedding Cake reported by growers include:
Provide plenty of airflow
Keep conditions warm and slightly humid during the veg phase
Keep humidity low during bloom
Serve Yourself a Slice of Wedding Cake Today!
Want to try Wedding Cake yourself? At Royal Queen Seeds, we're proud to offer Wedding Cake as both feminized and auto-flowering seeds. If you like to grow larger plants, experiment with different training techniques, or want more control over your plants' Veg and Bloom cycles, check out Wedding Cake Feminized here. Alternatively, if you're all about the speed and ease of autos, check out our Wedding Cake Automatic.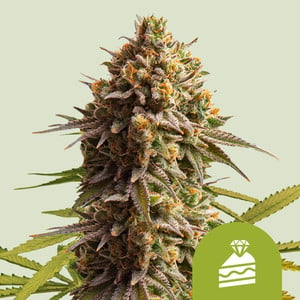 | | |
| --- | --- |
| | Wedding Cake x BF Super Auto 1 |
| | 14 to 16 oz/m² |
| | 2 feet |
| | 7 - 8 weeks |
| | THC: 19% |
| | |
| --- | --- |
| | Sativa 20%, Indica 75%, Ruderalis 5% |
| | 2 to 4 oz/plant |
| | 2 to 3 feet |
| | 10 – 11 weeks after sprouting |
| | Euphoric, Physically Relaxing, Uplifting |
Finally, also be sure to check out these mouth-watering Wedding Cake descendants for even more variety! Order your seeds today to add these delicious dessert strains to your indoor or outdoor garden.
Wedding Crasher: Crossing Wedding Cake and Purple Punch, our Wedding Crasher boasts mouth-watering aromas and flavors and an uplifting, happy, and relaxing high.
Wedding Gelato: AKA Ice Cream Cake, our Wedding Gelato hybrid combines genetics from Wedding Cake and Gelato 33. The result is a true masterpiece, with creamy aromas and flavors that fuse hints of sugary lemons, mint tea, and vanilla. Her effects are euphoric and very relaxing, ideal for daytime use.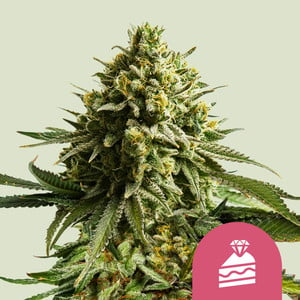 | | |
| --- | --- |
| | Girl Scout Cookies x Cherry Pie |
| | 16 to 19 oz/m² |
| | 2 to 4 feet |
| | 8 - 10 weeks |
| | THC: 20% |
| | |
| --- | --- |
| | Sativa 20% Indica 80% |
| | 19 to 21 oz/plant |
| | 4 to 5 feet |
| | Early October |
| | Laughter, Physically Relaxing, Uplifting |