Mazar: An Indica Strain With Central Asian Influences
Mazar I Sharif is a beloved indica strain with origins deeply rooted in Central Asia. Keep reading to learn more about this time-honoured strain, and see which relatives of Mazar you can grow from the comfort of your own home.
By
---
Named after Afghanistan's 4th largest city, Mazar (or Mazar I Sharif) is a legend among indica strains. Created in the 1980s in Amsterdam, this strain combines Afghani landrace genetics with Skunk #1, resulting in a very vigorous plant that produces flowers with deeply relaxing, almost narcotic-like effects. Keep reading to learn about this beloved indica hybrid, its history, effects, flavours/aromas, and more.
---
The History of the Mazar I Sharif Strain
Mazar I Sharif is the direct offspring of landrace cannabis from Afghanistan, often referred to simply as "Afghani" or "Afghan" in the cannabis community. While cannabis grows in many countries across Asia, varieties originating from Afghanistan are held in high esteem by cannabis growers, breeders, and users due to their unique aromas, flavours, and grow traits.
Afghani landrace strains are known for having earthy aromas with notable hints of incense and pine alongside some subtle citrus undertones—aromas that many liken to that of old-school hash. Afghani strains are true indicas, having adapted to the local climate of Afghanistan, especially in mountainous regions, and tend to boast compact structures, short flowering times, and small, dense flowers.
Thanks to the infamous Silk Road and Hippie Trail, Afghani cannabis made its way across the world via the hands of daring smugglers and cannabis enthusiasts looking to bring treasures of the East back to their homelands. Meanwhile, in Western cannabis capitals like the Netherlands and California, growers and breeders began experimenting with these new genetics. It was sometime in the 1980s that a breeder crossed Afghani cannabis with Skunk #1—a Californian strain bred specifically for indoor cultivation—to create Mazar.
Thanks to its bold aroma and strong physical stone, Mazar became an instant hit. Decades later, Mazar I Sharif is still a highly sought-after indica treasured by both recreational and medical users.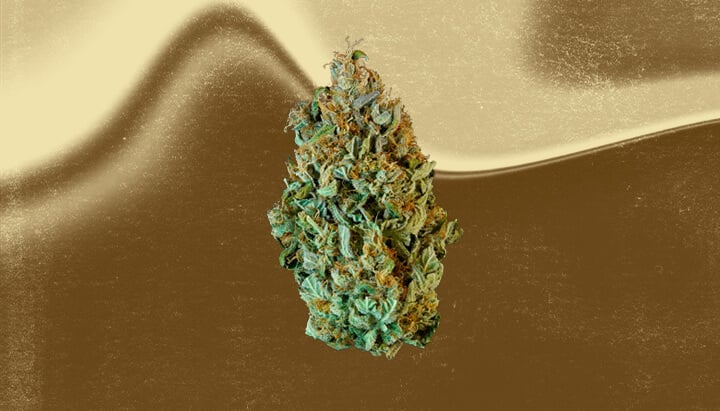 The Effects of Mazar
Mazar I Sharif combines the relaxing yet balanced effects of a landrace indica with the intense potency of Skunk. While many seed banks offer their own versions of Mazar, most boast relatively high THC levels of anywhere between 13–20%. A few tokes of this strain is usually all it takes to feel a deep physical relaxation that, after a few minutes, will work its way into every muscle in the body.
In slightly higher doses, Mazar can leave even experienced cannabis users in a deep daze and state of couch-lock. The munchies and sleepiness are also common effects of using Mazar I Sharif, as is an introspective head high.
Given its ability to induce a strong sense of relaxation, Mazar I Sharif is a popular strain among both recreational and holistic cannabis users.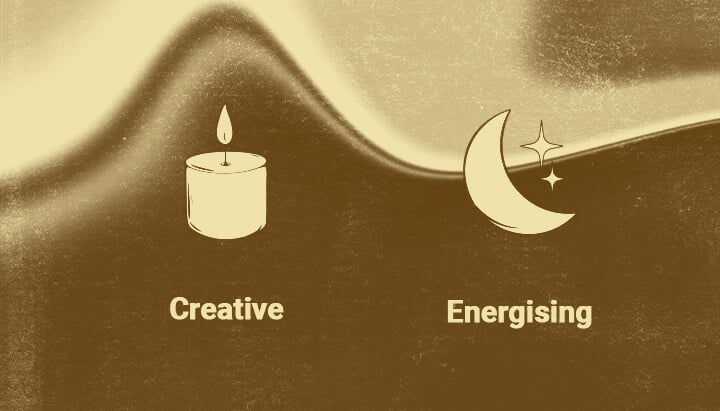 What Are the Aromas and Flavours of Mazar?
Mazar is known for having a bold aroma with upfront notes of aged tobacco and spice, as well as hints of wood and incense. Notes of fresh pine and sage also shine through, giving the strain many subtle complexities. Mazar's flavour is similar, with many users noting its resemblance to the taste of a great cigar, though with more herbal notes.
While different seed banks offer different varieties of Mazar I Sharif, some of the most dominant terpenes in the strain may include:
Linalool: bears strong floral notes similar to lavender.
Caryophyllene: offers the iconic spicy kick of black pepper, and endows similar notes to Mazar.
Myrcene: contributes to Mazar's herbal aroma and physically relaxing effects.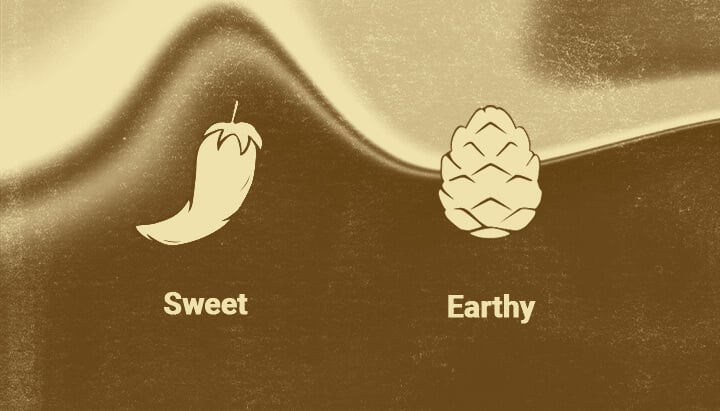 Cultivation Difficulties — Is Mazar Easy to Grow?
It's impossible to draw concrete conclusions about Mazar and its growing traits, as different varieties can produce very different plants. Nonetheless, in general terms, Mazar I Sharif seems to be a fairly simple strain to grow.
Thanks to her indica heritage, Mazar is generally resilient in the face of cold and subpar growing conditions. While she is generally a compact plant that can be kept nice and small (ideal for tents or rooms), outdoor Mazar plants can grow to immense heights, especially when grown in the ground or in large pots. Due to her closely spaced nodes, Mazar can become very bushy, and will benefit from some regular trimming/defoliation to ensure enough light is able to penetrate her dense canopy.
Apart from that, the only specific consideration to keep in mind is humidity; like other indicas, Mazar should not be grown in highly humid conditions, as her dense flowers easily trap moisture, causing bud rot.
Descendants — Meet the RQS Strains Related to Mazar I Sharif
At Royal Queen Seeds, we do not currently stock our own version of Mazar. But fear not—we do stock the following relatives of this iconic strain, all of which you can grow at home!
Royal Skywalker: A direct descendant of Mazar and Blueberry, Royal Skywalker is a 60% indica-dominant hybrid with bold berry and citrus aromas and a whopping 25% THC. Her effects are very strong, producing a notable physical relaxation (reminiscent of the effects of Mazar) mixed with an uplifting, dreamy euphoria.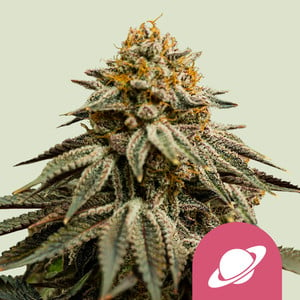 | | |
| --- | --- |
| | Blueberry x Mazar |
| | 550 - 600 gr/m2 |
| | 80 - 130 cm |
| | 9 - 10 weeks |
| | THC: 25% |
| | |
| --- | --- |
| | Sativa 40% Indica 60% |
| | 500 - 600 gr/plant |
| | 150 - 200 cm |
| | October |
| | Clear, Physically Relaxing |
Skunk XL: Skunk XL is our unique version of Skunk #1 bred specifically to produce extra-large harvests. Growing to 100–150cm tall and capable of producing up to 650g/m², this heavy-yielding Skunk makes a great addition to any garden—especially if you want to experiment with the forebear of Mazar I Sharif!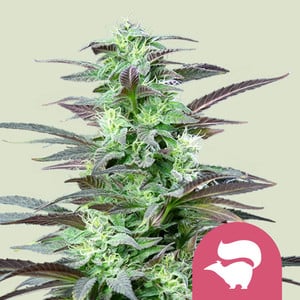 | | |
| --- | --- |
| | Skunk 1 x Afghan |
| | 600 - 650 gr/m2 |
| | 60 - 100 cm |
| | 8 - 9 weeks |
| | THC: 17% |
| | |
| --- | --- |
| | Sativa 50% Indica 50% |
| | 625 - 675 gr/plant |
| | 160 - 200 cm |
| | October |
| | Balanced, Clear, Stoned |
Mazar I Sharif Strain: FAQ
Q: What are the parents of Mazar I Sharif?

A: Mazar I Sharif's parents are an Afghani landrace and Skunk #1.


Q: Is Mazar a sativa?

A: No, Mazar is a heavily indica-dominant cannabis strain.


Q: How tall does Mazar grow?

A: Mazar plants generally stay nice and compact when grown indoors. Outdoors, however, Mazar plants can grow up to 4m tall.


Q: How much does Mazar yield?

A: Mazar I Sharif's yields vary depending on how she's grown. However, her Skunk influence gives Mazar high yield potential.


Q: Is Mazar a landrace strain?

A: No, Mazar is a hybrid cannabis strain created by breeders in the Netherlands in the 1980s. She is, however, a descendant of Afghani landrace cannabis.