RQS 420 Times Square Celebration
We wish you the greenest 4/20 imaginable! Just before you go and empty your stash jars, we have some important news to share with you. We're about to make history over in the United States, at Times Square of all places. Plus, we want to fill you in about the history of 4/20, and why we're celebrating so hard this year.
By
---
It's that time of year again—that special 24-hour period when weed lovers unite under one green banner. Grab everything you need for the festivities, and we'll count down the seconds for you—seriously! We're about to become the first seed bank ever to display a monolithic 4/20 countdown clock at the iconic Times Square (more on that in a moment). Here at Royal Queen Seeds, we've had a very special year since we last blazed up for this special occasion. Below, we're going to detail the significance of 420, and what this event means to us after such a fruitful and triumphant few months!
---
RQS: The First Seed Bank to Announce in Times Square
As one of Europe's biggest and most-loved seed banks, you can bet that we plan on partying hard this year! Even for us, this 4/20 will go down in the history books for a number of reasons. Chief among them? We're about to make history in the Big Apple, baby! We've teamed up with one of America's biggest cannabis-related media companies—Cannabis Now Media—to display a massive countdown clock at the iconic Times Square. Why? Because we want to celebrate the fact that weed lovers in New York State now have access to their first legal cannabis dispensaries[1]!
We're starting this legendary countdown at 3:30 pm local time and running it right down to 4:20! If you're in the local vicinity, come and join us for this historic and special moment; share your love of cannabis with us!
RQS Goes Global
We're absolutely stoked about our Times Square announcement, but believe it or not, we have even more to celebrate this 4/20. Over the past couple of decades, we've risen from humble beginnings to emerge as one of Europe's largest seed banks; we're the go-to source of high-quality genetics all over the continent. Now, we're making our name known all over the world!
We're Embarking In the United States
The United States cannabis industry has boomed in recent years following state-level legalisation efforts. Growers in the country already have plenty to choose from, and they're about to have a whole lot more. Our entire range of genetics is now available to citizens of all 50 states. Whether you're after rapid autoflowering strains, robust regular varieties, or the best feminised seeds available, we have you covered!
We're Changing the Game in Thailand
Nope—the celebration doesn't stop there. Another reason why we're about to party hard this 4/20 relates to our activities in the tropical nation of Thailand. The country made headlines last year by legalising cannabis and even giving out plants to citizens! Following this news, we made sure to act fast to make our presence known. Now, we have a 5-floor mega facility in Bangkok, featuring a dispensary, smoking lounge, and even our very own growing facility.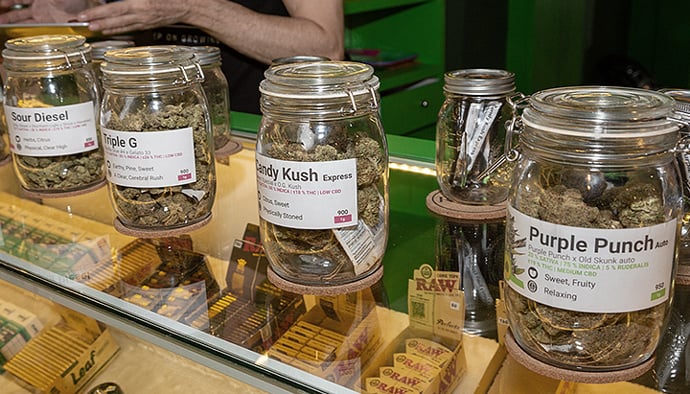 We're Celebrating a Year of Innovation
Finally, we're ready to reflect on our achievements this 4/20 for another couple of reasons. Our breeders have worked tirelessly over the last year to change the cannabis game forever. After an arduous breeding program, they developed the first ever true cannabis F1 hybrids. Used in agriculture for decades but lacking in the cannabis industry, this technology results in plants that are more productive, uniform, and possess much higher levels of cannabinoids and terpenes. Are you ready for healthier plants and bulkier harvests?
On top of that, we've also released a new wave of USA Premium genetics guaranteed to elevate your mind and light up your taste buds. Grow the likes of Wedding Cake and Sundae Driver to acquire unreal terpene profiles and sky-high levels of THC.
So, grower, how will you spend your 4/20? We urge you to get out into your community, meet new people, celebrate the herb, and reflect on your own achievements this year and what you want to achieve going forward. Happy growing!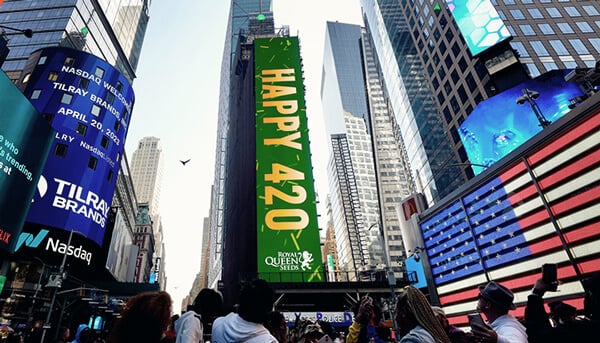 The History and Significance of 420
No matter what city, town, or village you live in, you can bet that cannabinoids and terpenes will start to permeate the air when the clock strikes 4:20 pm. Although a celebration, 4/20 also serves as a time of protest; smokers in prohibited countries make their voices known by congregating in the thousands and expressing their stance on the herb.
But what exactly does 4/20 mean? And where does the tradition come from? In truth, the origins of 4/20 remain murky and contested. One legend tells of a group of Californian high school students in the 1970s. This squad, who named themselves "The Waldos", used to meet up at precisely 4:20 pm after class to blaze their favourite herb. Another theory points to the police code 4/20, a clandestine alert that supposedly denotes the possession or use of weed.
Regardless of the true origins of 4/20, the cannabis community across the world have accepted the date as an international celebration of all things weed. Cannabis-themed events, concerts, and protests sprout up annually on this day as a means of both festivity and non-compliance.
External Resources:
Weed is legal in New York, but the illegal market is still booming. Here's why | PBS NewsHour

https://www.pbs.org