Bubba Kush: A Legendary Indica Hybrid
Bubba Kush has achieved legendary status among indicas. Keep reading to learn more about this iconic strain, from its origins in Florida to its discovery by B Real and Kenji from Cypress Hill in the late 1990s.
By
---
---
Bubba Kush is a stocky cannabis strain that produces dense flowers with a heavy-handed physical stone. Believed to stem from the almighty Northern Lights, Bubba Kush's origins only came to light recently after Matt Berger claimed the fame of creating the strain in Florida in the 1990s. Now, years after its creation, Bubba Kush continues to win over the hearts and lungs of smokers all over the globe.
Origins and Genetics of Bubba Kush
For years, the origins of Bubba Kush were a mystery to growers and smokers. That is, until Matt Berger stepped up to take credit for his beloved creation. Matt is originally from Florida, where he has been growing weed since he was a kid of just 13 years. In interviews, Matt explains how he used to sow bag seeds in his backgarden—though his plants wouldn't get very tall because his dad would always pull them out while weeding the garden.
After studying Chemistry at the University of Florida, Matt moved on to cultivating indoors with a partner. In 1993, Matt got some seeds, rumoured to be Northern Lights, from a friend. After sowing them back in his home of Gainesville, Florida, a short, bushy phenotype caught Matt's eye and earned the nickname Bubba—a common term of affection in Florida. The plant was cloned extensively, and in 1997, the original Bubba Kush was born. Matt had given some weed to B Real and Kenji from the legendary hip hop group Cypress Hill, and a few days later, he received a call that the weed contained some seeds. Matt collected the seeds, which were likely a cross between his beloved Bubba and a temperamental Kush he'd been growing that had a tendency to "hermie". Once he planted those seeds, Bubba Kush was born—the rest is history.
In the 90s, Matt's Bubba and OG Kush (yep, Matt Berger is also the creator of the original OG Kush) started winning over smokers left, right, and centre, including famed rappers like B Real and Kenji from Cypress Hill, and Snoop Dogg. Today, Bubba Kush is still beloved by smokers everywhere for its unique aroma and heavy-handed stone.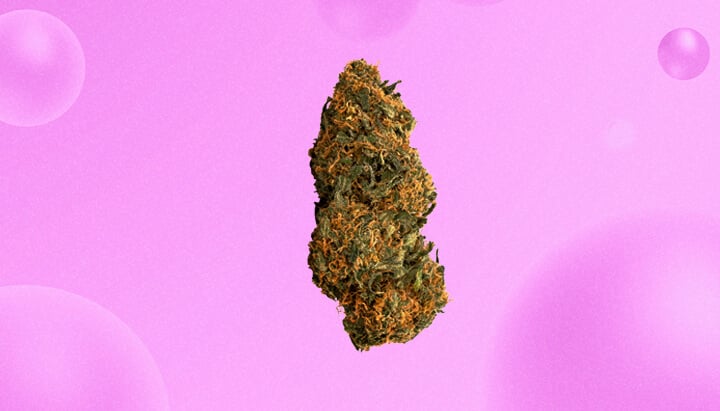 Effects of Bubba Kush
Bubba Kush is renowned for its strong physical effects. While each batch of Bubba Kush is different, it is typically a mid-potency strain with THC levels ranging from 15–19%. And while it might not have the sky-high THC levels of more modern hybrids, Bubba Kush is treasured for producing a long-lasting, deeply relaxing stone that first wraps the mind in a warm, slightly distorted sense of euphoria before easing muscle tension in the body.
Bubba Kush's mental effects will leave you in a happy, dreamy daze—ideal for listening to music or relaxing and conversing with friends. Meanwhile, its deep physical effects will melt your muscles from head to toe. Given its relaxing effects, Bubba Kush is best enjoyed in the afternoon/evening or on weekends when you can fully enjoy its effects. Some users also report experiencing a heightened sensitivity to touch and pinpoint focus.
While there are many varieties of Bubba Kush on the market today, some of the most commonly reported effects of this strain include:
Physical relaxation
Sleepiness
Hunger
Like other high-THC cannabis strains, Bubba Kush isn't without its potential side effects (though they're usually not very serious). According to users, the most commonly reported side effects of Bubba Kush are:
Dry mouth/eyes
Dizziness (especially when moving from a seated to a standing position)
Anxiety
Appetite loss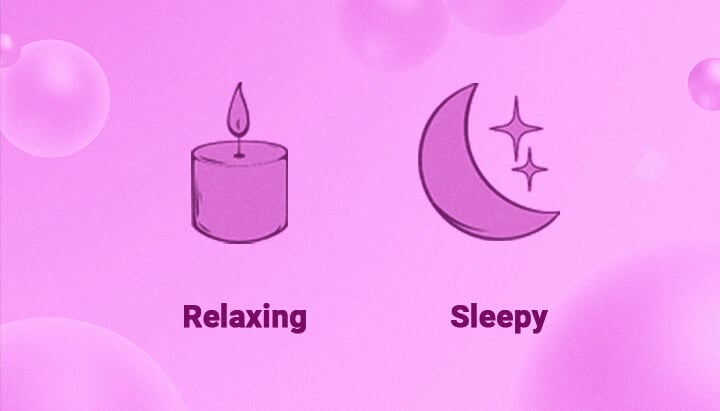 Aromas and Flavours of Bubba Kush
Bubba Kush is a highly aromatic cannabis strain thanks to its terpene-packed resin. Despite struggling to really summarise its aroma, Matt Berger says his original Bubba Kush combined the floral, herbal, and forest-like aromas of his original Bubba cut with the funky incense and hash-like aroma of Kush. Other users report picking up on notes of freshly roasted coffee and dark cacao, with some subtle fruitiness. Though Bubba Kush can sometimes produce dark green flowers with bold purple hues, it lacks the grape/berry aromas typical of other purple strains.
According to some sources, the most dominant terpenes in Bubba Kush are:
Inhale Bubba Kush's thick, dense smoke, and your mouth will be filled with a dank sweetness with hints of pepper and dark spices.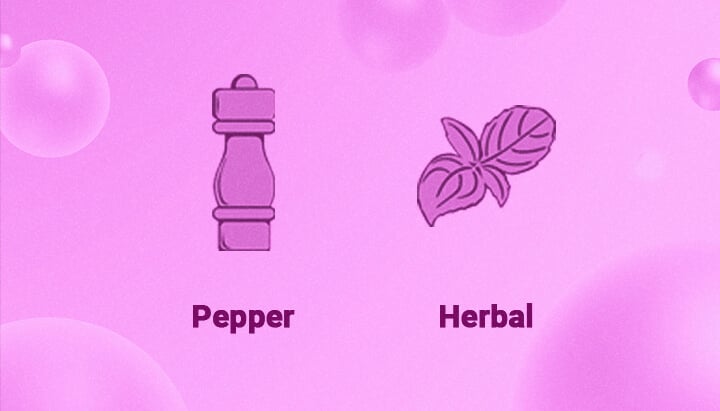 Cultivation Difficulties: Is Bubba Kush Weed Easy to Grow?
There are few grow reports on Bubba Kush, and the fact that there are many variants of this strain available today means it's very hard to get decent information about how this plant grows. In general, however, Bubba Kush is believed to be a very hardy plant that's ideal for both experienced and rookie growers. It is said to be a short and stocky plant (true to its indica roots) with a natural resistance to pests and pathogens. Bubba Kush performs well indoors and out, though growers suggest that she likes warm outdoor temperatures and full sun. She takes 8–9 weeks to flower, at which point she'll be laden with dense, resinous buds with beautiful bright green hues.
Grow Bubba Kush Genetics at Home With These Royal Queen Seeds Strains
Want to try your hand at growing the beloved Bubba Kush at home? At Royal Queen Seeds, we're proud to offer three strains closely related to the iconic Bubba Kush so many growers and smokers love:
Bubble Kush: Our unique version of Bubba Kush, bred by crossing Bubble Gum and OG Kush, is a hefty hybrid with earthy, fruity, and pine aromas, a peppery kick, 19% THC, and effects that combine a clear-headed mental euphoria with a deep, physical stone.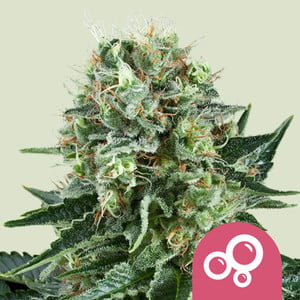 | | |
| --- | --- |
| | Bubble Gum x O.G. Kush |
| | 550 - 600 gr/m2 |
| | 80 - 140 cm |
| | 8 - 10 weeks |
| | THC: 19% |
| | |
| --- | --- |
| | Sativa 20% Indica 80% |
| | 600 - 650 gr/plant |
| | 160 - 200 cm |
| | Late September |
| | Clear, Physically Relaxing, Stoned |
Northern Light: The predecessor to Matt Berger's Bubba, Northern Lights is a legendary hybrid with a numbing, couch-locking stone that'll melt away stress and pain. Our Northern Light is one of our best-selling varieties, boasting 18% THC and true West Coast genetics.
OG Kush: In honour of Matt Berger's other world-famous creation, we have to make mention of our unique OG Kush variety. Boasting modern genetics inherited from Chemdawg, Lemon Thai, and Pakistani Kush, our OG Kush is like no other.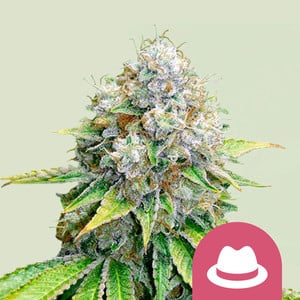 | | |
| --- | --- |
| | Chemdawg x Lemon Thai x Pakistani Kush |
| | 425 - 475 gr/m2 |
| | 90 - 160 cm |
| | 7 - 9 weeks |
| | THC: 19% |
| | |
| --- | --- |
| | Sativa 25% Indica 75% |
| | 500 - 550 gr/plant |
| | 180 - 220 cm |
| | October |
| | Calming, Uplifting |
Bubba Kush Strain: FAQ
Is Bubba Kush sativa or indica?

Bubba Kush is an indica-dominant cannabis hybrid.


What is Bubba Kush good for?

Bubba Kush usually produces a dazy cerebral high and a strong physical stone. While what makes a strain "good" is very subjective, recreational and holistic users report using Bubba Kush to relax, relieve tension, promote sleep and hunger, and even relieve discomfort.

Is Bubba Kush 100% indica?

No, Bubba Kush is a hybrid strain containing both indica and sativa genetics.

Is Bubba Kush good for sleep?

Yes, many users report that Bubba Kush's heavy stone makes it a great nighttime strain for relaxing and getting to sleep.

Is Bubba Kush good for arousal?

Yes, some users report that the effects of Bubba Kush heighten their sensitivity to touch and induce a pinpoint focus that may enhance the sexual experience.


What is Pre-98 Bubba Kush?

Pre-98 Bubba Kush refers to Bubba Kush varieties from before 1998, which is the year Matt Berger's Bubba was allegedly crossed with Kush. Some sources claim that pre-98 Bubba Kush is essentially Berger's first "Bubba" hybrid.