Granddaddy Purple: A Stoning Legend
Few strains share the glory of Granddaddy Purple. Keep reading for a comprehensive overview of one of California's most beloved Purple weed strains!
By
---
Granddaddy Purple (GDP, Granddaddy Purps, Granddaddy Purple Kush, or simply Purple) is a legendary purple cannabis strain no doubt loved by anyone who's had the chance to smoke it. Bred in 2003 in the Bay Area of the US, GDP has achieved legendary status thanks to its beautiful colour, delicious aroma, and unbeatable stone. If you love a strain that'll hit you like a tranquilliser dart, look no further than Granddaddy Purple.
---
History and Genetics of Granddaddy Purple
Granddaddy Purple was commercialised by Ken Estes, who describes himself as a "father, philanthropist, and entrepreneur". While there are many different accounts of the origins and exact genetics of GDP, Ken has gone "on the record" in several interviews, saying that his Purple is the offspring of Afghani, Buddha, and Thai strains that were brought back to the US by Vietnam War veterans.
Kept alive by veterans, growers, and breeders in Humboldt County, Ken believes that these original Asian genetics eventually got crossed with the Acapulco/Colombian Gold and Panama Red sativa varieties that were popular in the US at the time, creating the legendary Skunk. Ken claims that his unique cut of Purple is actually a Skunk offspring that was given to him by a community of Native Americans he befriended while living in Humboldt County, who had preserved the strain for 22 years before sharing it with him.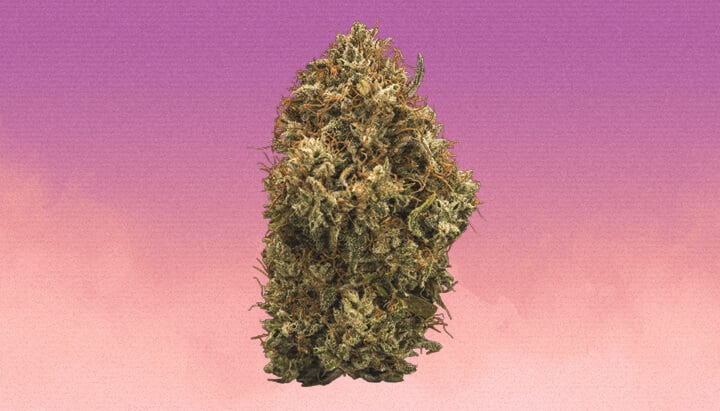 Now, 20 years since its commercialisation, Granddaddy Purple is still highly revered as a true Californian Classic. It has won numerous awards at cannabis cups all over the US, including the title of Best Indica at the 2015 High Times Cannabis Cup in Denver, Colorado. To this day, GDP is one of the most popular varieties at dispensaries and cannabis collectives, where it is sought out by recreational users and holistic users alike.
Aromas and Flavours of Granddaddy Purple
Many users describe Granddaddy Purps' aroma as having rich berry and grape overtones. Ken Estes, however, is renowned for saying that GDP actually "smells purple—I used to think purple was a colour, but now I think it's a smell!". What he may have been referring to is what some users describe as a unique floral aroma, akin to the smell of jasmine and roses, with hints of dark chocolate and musk.
Some of the most reported terpenes in Granddaddy Purple include:
Myrcene (musk and herbs)
Pinene (fresh pine needles)
Caryophyllene (pepper, dark spices)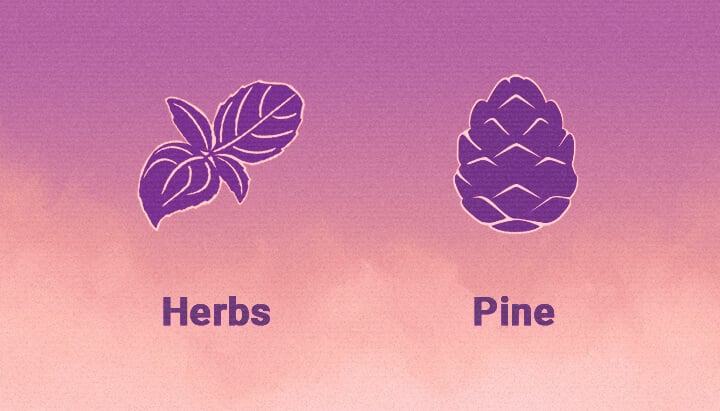 Effects of Granddaddy Purple
Granddaddy Purple is renowned for its potent effects. While it only contains roughly 17% THC, GDP produces a heavy-handed stone that affects both the body and mind within minutes of inhaling. Users generally report that GDP produces an uplifting and happy cerebral high coupled with a deeply relaxing body stone—ideal for lazing about at home, watching movies, listening to music, or stargazing.
While everyone's experience with weed is different, people who smoke GDP generally report feeling:
Relaxed
Happy
Hungry
Sleepy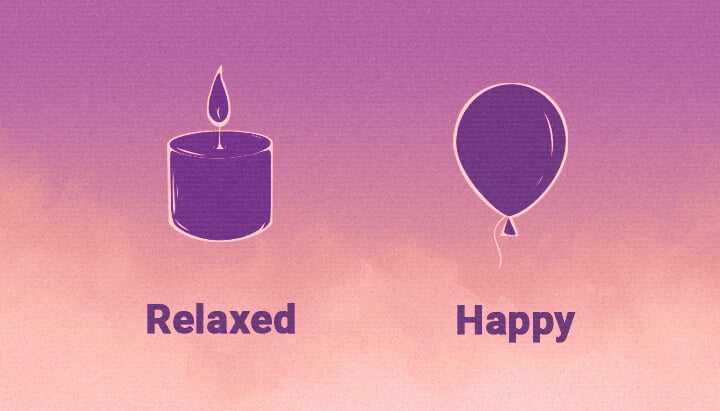 Besides being popular among recreational users, Granddaddy Purple is also very popular among holistic cannabis users seeking to address physical and mental tension, as well as appetite loss.
Like all high-THC cannabis strains, Granddaddy Purple is capable of producing some unwanted side effects. These include:
Dry eyes and dry mouth
Dizziness
Note that GDP has very strong physical effects. Many users report feeling couch-locked or lethargic after using this strain, so keep that in mind before trying Granddaddy Purple for yourself. Many users recommend using GDP at night, or when you have a free schedule so you can freely enjoy its intense physical stone.
Cultivation — How Easy Is Granddaddy Purple to Grow?
There is mixed information available regarding the grow traits of Granddaddy Purple. Ken Estes has said that the strain likes cold, dry temperatures, likely due to its indica dominance. Ken has also said that GDP doesn't produce the biggest yields, as his plants tend to stay short and compact, with dense bushy growth and few branches. Like all dense indica strains, Granddaddy Purple doesn't like high humidity, as this can attract pests and pathogens to make their home among its thick leaves and flowers.
Some tips to help you grow Granddaddy Purple at home include:
Keep temperatures cool, especially during the late flowering stage
Keep plenty of cool air moving around your tent/garden
Hello Granddaddy — Check Out These GDP Descendants Fit for Royalty
At RQS, we're big fans of purple weed. That's why we've chased down Granddaddy Purple and used this iconic strain to breed our own unique Purple varieties. Check them out below to spice up your indoor or outdoor garden with eye-catching purple genetics!
Purple Punch Automatic: Our flagship Purple strain is renowned for its bold aroma, dense flower structure, and incredible resin production. If you're after a simple, fast purple auto to add some colour and aroma to your garden, look no further!
Legendary OG Punch: Combining genetics from Legendary OG and Purple Punch, this heavy-handed indica delivers a soothing blow to the body and eases tension in minutes.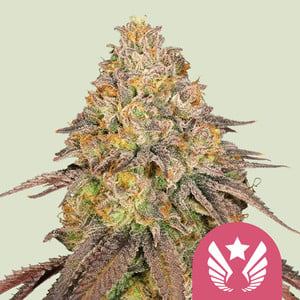 | | |
| --- | --- |
| | Legend Og x Purple Punch |
| | 350 - 400 gr/m2 |
| | 90 - 160 cm |
| | 8 - 9 weeks |
| | THC: 19% |
| | |
| --- | --- |
| | Sativa 40% Indica 60% |
| | 500 - 550 gr/plant |
| | 180 - 220 cm |
| | Early October |
| | Calming, Clear |