5 Cannabis Strains For Enhancing Sex
Looking for the best cannabis strains to smoke before sex? Look no further. These five cultivars will meet all of your needs, from boosting libido to making every touch feel heavenly.
By
---
These are the best cannabis strains for sex.
Have you ever blazed a bowl before making love? If not, you're missing out! Humanity has invoked cannabis for its aphrodisiac properties for thousands of years, and the herb continues to keep sex exciting and passionate to this day.
As you're most likely aware, different strains produce very different effects. Some varieties will leave you ready to embrace your partner, while others will have you craving solitude, music, and food. If you're looking for a sexual kick, you'll need to choose your strain wisely.
Cannabis And Sex: Tips And Watch-outs
Before we dive into which strains work best for the job, you should consider these crucial tips and watch-outs:
• Don't smoke too much: As you might imagine, the more stoned you get, the less functional you become. And yes, that means during sex as well. Practise moderation.
• Safety first: Just like alcohol, cannabis can lower your inhibitions and cause users to engage in high-risk behaviour, albeit not as risky as with other substances. Make sure to be safe and prepared by using some form of protection against pregnancy and STDs. And, as always, prioritise consent.
• Do a trial run: Try out the strain pre-sex to ensure you picked the right one. It's good to at least have a general idea of how you'll react to a new strain or method of consumption. It's not very sexy to feel paranoid, dizzy, or couch-locked.
• Dryness: Ladies, cannabis can sometimes cause dryness of the mucous membranes, and that includes the vagina. So make sure to keep some lube and/or a water bottle nearby.
Check out the cultivars mentioned below to tailor your experience to you and your partner's desires.
The Science Behind Weed And Sex
People figured out that weed can enhance sexual pleasure a long time ago. The Hindu tradition of tantra incorporated the herb into an array of sexual positions and practices as a means of achieving spiritual awakening. Modern science has also looked into the idea of cannabis as an aphrodisiac.
While the research remains limited, a 2017 study[1] out of Stanford University School of Medicine found that cannabis smokers tend to engage in a lot of sex.
Of course, correlation doesn't equal causation, but the survey of over 50,000 found that cannabis use doesn't appear to impair sexual performance or the desire to engage in intercourse. Quite the opposite; it appears to increase sexual activity!
Older data[2] also supports these findings. Surveys dating back to the 1970s found cannabis users to report increased sexual desire, sexual enjoyment, and feelings of pleasure and satisfaction.
We don't currently know why cannabis appears to boost sexual desire in some people. From an anecdotal perspective, however, most smokers realise that cannabis enhances sensory pleasure, making everything from music to sex feel more divine.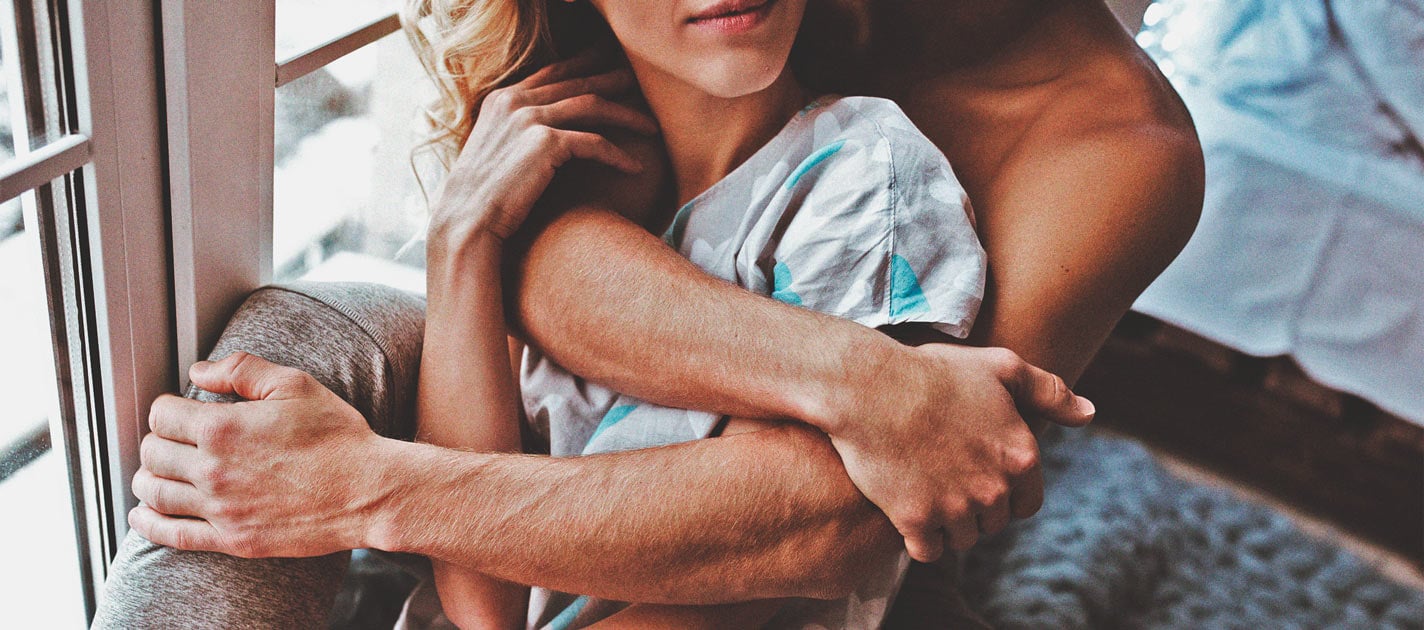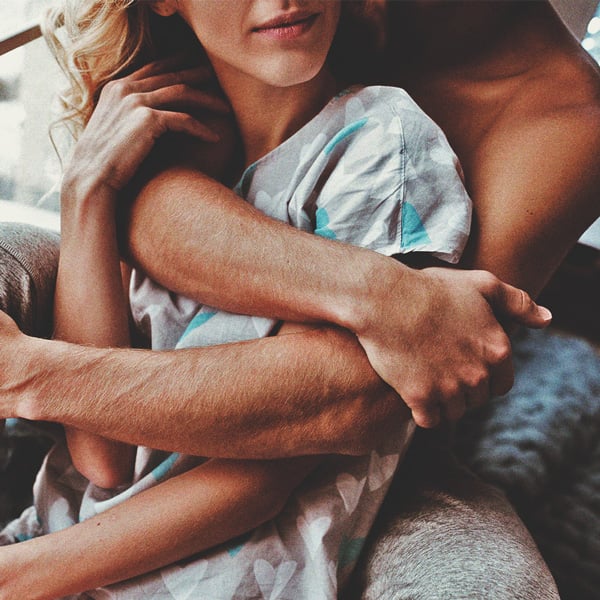 Do Terpenes Really Matter?
Terpenes play a major role in the type of high you'll experience from a particular strain. THC underpins the psychoactive effect, but specific terpene profiles determine the nuances of each experience.
The entourage effect[3] explains how cannabinoids and terpenes work together to enhance each other's effects. Terpenes such as myrcene provide more of a relaxing effect, whereas limonene refreshes and energises.
Do Terpenes Really Matter?
Every woman has different sexual preferences. That said, strains that energise without being too cerebral hit the sweet spot for most ladies. Excitement and euphoria can get the libido going while chilling out the nerves.
Some women also enjoy strains that enhance their sensitivity to touch. These body-centric strains tend to be a little more on the sensual and smooth side, and can help you really get into the romantic mood.
Best Strains For Male Arousal
More romantic men will probably want a similarly relaxing strain as the ladies. To help them get into their rhythm, however, more stimulating strains will provide adequate energy for when the mood is right.
Fear and pressure can quickly kill sex for man. Performance anxiety can make it difficult for men to achieve and maintain an erection. This state of mind can also make them finish way before they've satisfied their partner. Most of the strains below contain cannabinoids and terpenes to ease both mind and body.
Indica Or Sativa?
Cannabis strains generally exist as either indica-dominant or sativa-dominant varieties, with some strains being a perfect balance of the two. Indica cultivars are typically dominant in terpenes that inspire sleepy, relaxing, and stoning sensations. In contrast, the chemical constituents in sativa varieties usually provide a buzzing, energetic, and cerebral lift.
If you're in the mood for intimate romance, perhaps select an indica-dominant strain. If you and your partner fancy a proper workout, sativa strains will rise to the occasion.
Best Weed Strains For Sex
The five strains below work wonders before jumping into bed. Each one offers something slightly different depending on your mood, desires, and needs.
Boost Your Libido: Wedding Gelato
Wedding Gelato stones the body into a deep state of relaxation while lighting up the mind. Her well-balanced genetic profile ensures users feel the magic of indica and sativa in harmony. Together, these effects send the libido skyrocketing.
Her beautiful purple buds produce THC levels as high as 25%, resulting in a truly out-of-this-world high. Fire up these flowers before sex to experience a mind-jolting buzz alongside a nice body stone.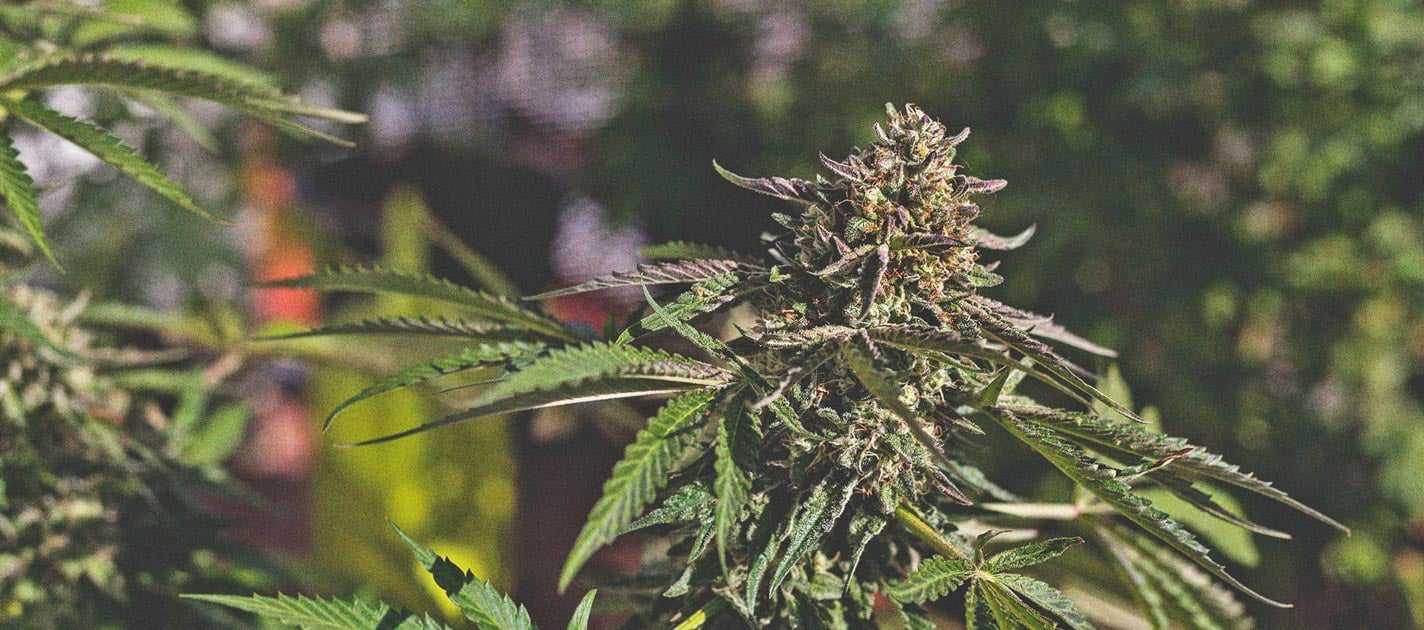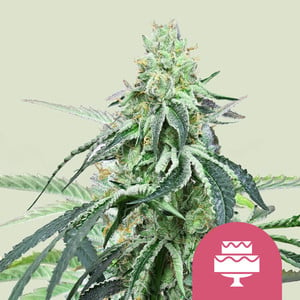 | | |
| --- | --- |
| | Wedding Cake x Gelato x Gelato 33 |
| | 450 - 500 gr/m2 |
| | 60 - 100 cm |
| | 8 - 10 weeks |
| | THC: 25% |
| | |
| --- | --- |
| | Sativa 40% Indica 60% |
| | 350 - 400 gr/plant |
| | 130 - 200 cm |
| | Early October |
| | Calming, Euphoric, Physically Relaxing, Uplifting |
High-energy And Intensity: Green Crack Punch
Green Crack Punch delivers high levels of THC and a stimulating sativa effect. She'll have you geared up and raring to go!
Her large buds produce a resin rich in limonene that will leave you energised and refreshed. High levels of myrcene will slow down your brain enough to thoroughly enjoy the moment. Get ready for some intense intercourse! Oh, and you'll probably be down for round two.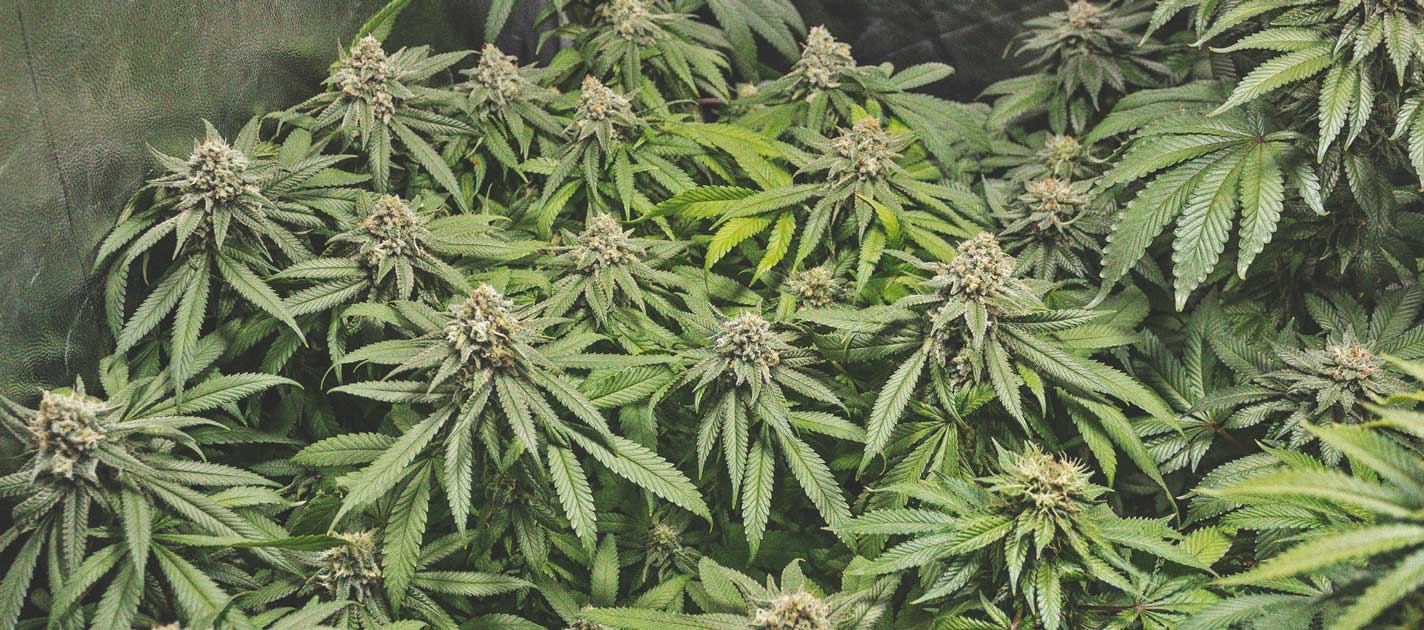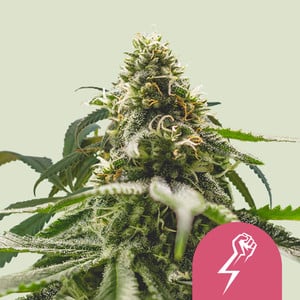 | | |
| --- | --- |
| | Green Crack x Purple Punch |
| | 450 - 500 gr/m2 |
| | 90 - 160 cm |
| | 8 - 9 weeks |
| | THC: 18% |
| | |
| --- | --- |
| | Sativa 60% Indica 40% |
| | 550 - 600 gr/plant |
| | 180 - 220 cm |
| | Late September |
| | Calming, Euphoric |
Sensitivity To Touch: Sour Diesel
Sour Diesel fires up the central nervous system and enhances the sensation of touch to another level. Whether you're exploring your partner's body or they're exploring yours, your neurons are going to go into overdrive.
Her complex terpene profile, high THC level, and sativa-dominant genetics synergise to produce a stimulating sensation that will cause sparks to fly.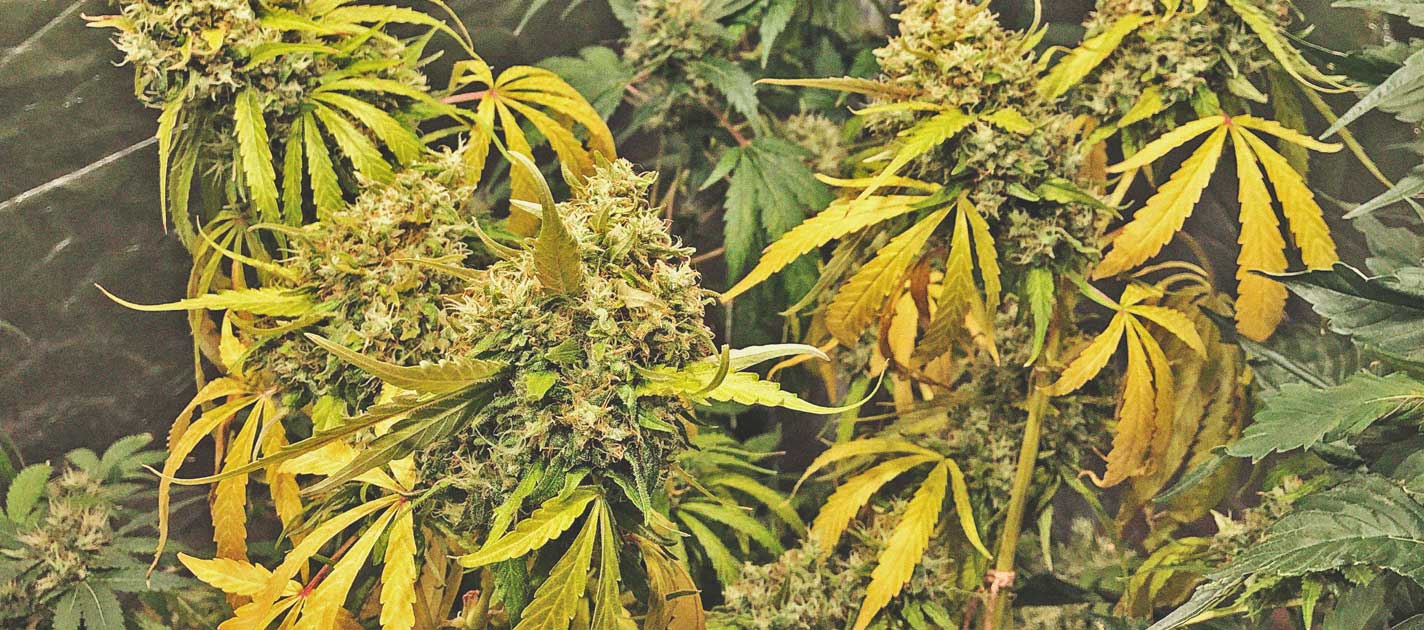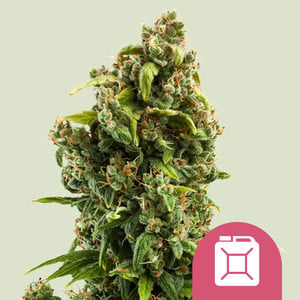 | | |
| --- | --- |
| | Original Diesel x (Northern light x Shiva x Hawaiian) |
| | 475 - 525 gr/m2 |
| | 90 - 160 cm |
| | 10 - 11 weeks |
| | THC: 19% |
| | |
| --- | --- |
| | Sativa 70% Indica 30% |
| | 550 - 600 gr/plant |
| | 150 - 200 cm |
| | Late October |
| | Clear, Physically Relaxing |
Relaxing And Passionate: Bubble Kush
Light some candles, burn some incense, and watch your partner's eyes become galaxies. Bubble Kush possesses 80% indica genetics and enough THC to stone your body and mind for hours at a time.
Share a joint with your partner and enjoy delicious tastes of bubble gum and candy. Let the soothing sensations bathe you in bliss as you intertwine.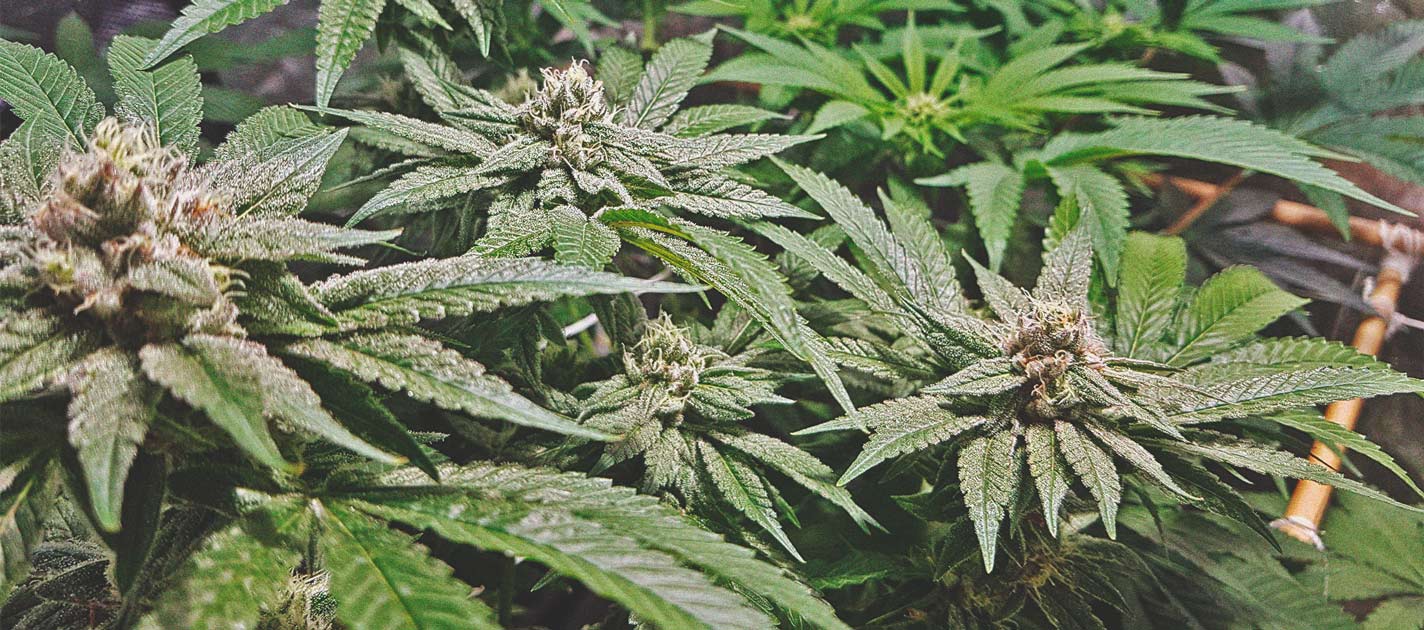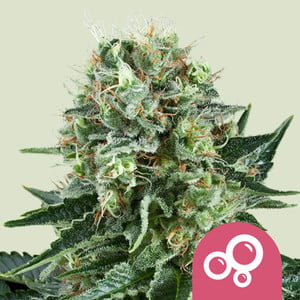 | | |
| --- | --- |
| | Bubble Gum x O.G. Kush |
| | 550 - 600 gr/m2 |
| | 80 - 140 cm |
| | 8 - 10 weeks |
| | THC: 19% |
| | |
| --- | --- |
| | Sativa 20% Indica 80% |
| | 600 - 650 gr/plant |
| | 160 - 200 cm |
| | Late September |
| | Clear, Physically Relaxing, Stoned |
Morning Sex: Joanne's Cbd
Joanne's CBD allows you and your partner to start the day with clear and lucid minds. A CBD content of 15% alongside only 0.25–0.75% THC means you can get straight to work after some invigorating morning sex.
Plus, terpenes such as caryophyllene will soothe your body and put you in the right headspace for a positive day.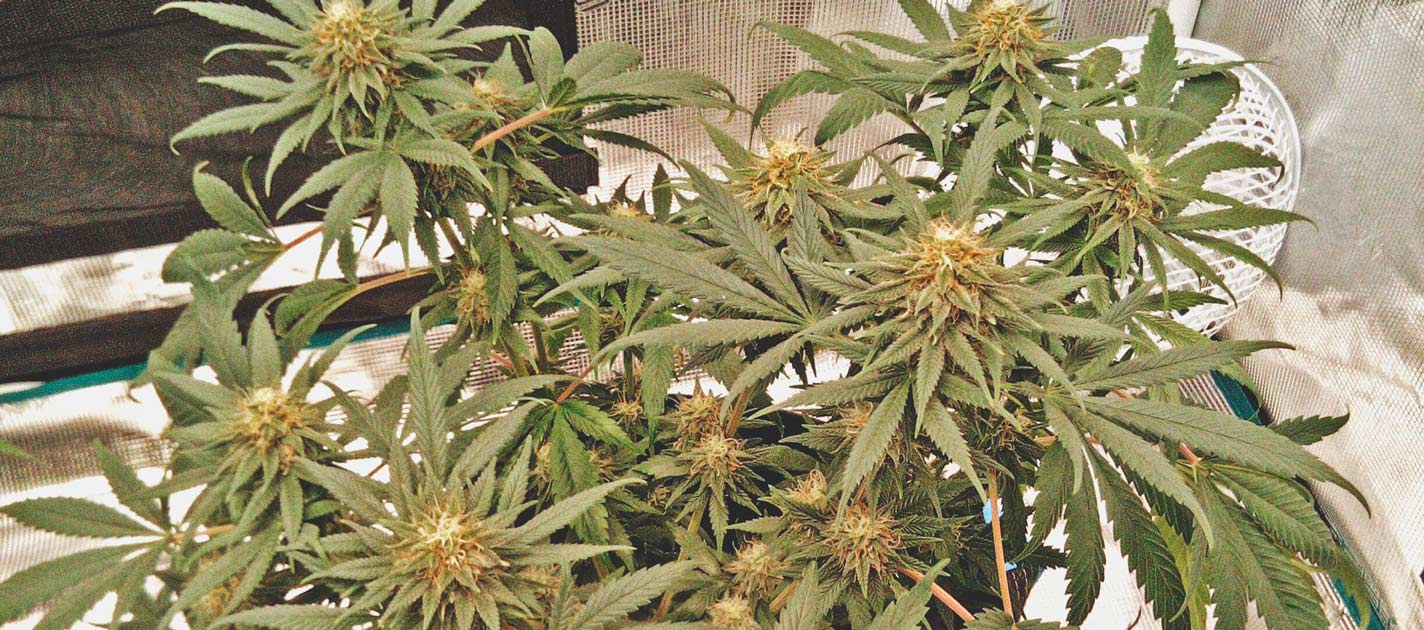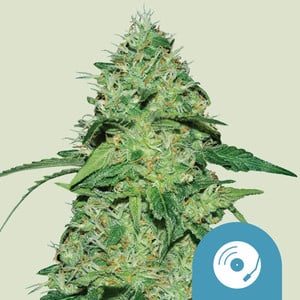 | | |
| --- | --- |
| | Session x Juanita la Lagrimosa |
| | 500 - 550 gr/m2 |
| | 80 - 120 cm |
| | 7 - 8 weeks |
| | THC: 0,25 - 0,75% |
| | |
| --- | --- |
| | Sativa 75% Indica 25% |
| | 425 - 475 gr/plant |
| | 140 - 180 cm |
| | Early October |
| | Clear, Light |