The Perfect Christmas Gift Ideas For Stoners
Giving the gift of bud is absolutely a great way to celebrate the vacations, while delighting the stoners in your circle. But if you do not want to give away free samples, there are lots of other ideas. Check out our creative gift-giving guide.
By
---
Stuck on what to get your smoking buddy or cannabis-loving friend/family member for Christmas? Don't fret! Below we've compiled a list of hand-selected Christmas gifts for stoners, potheads, and cannabis connoisseurs. From economic glass pipes to entry-level vaporizers and everything in between, you're bound to find the perfect gift below. Happy shopping!
---
1. Mother Nature T-Shirt
Cannabis growers come from all walks of life, but one thing that tends to unite them is a deep love for nature. Whether you're after a new T for yourself or for a fashion-conscious smoking buddy, this Mother Nature T-Shirt from our line of RQS Merchandise makes a thoughtful gift.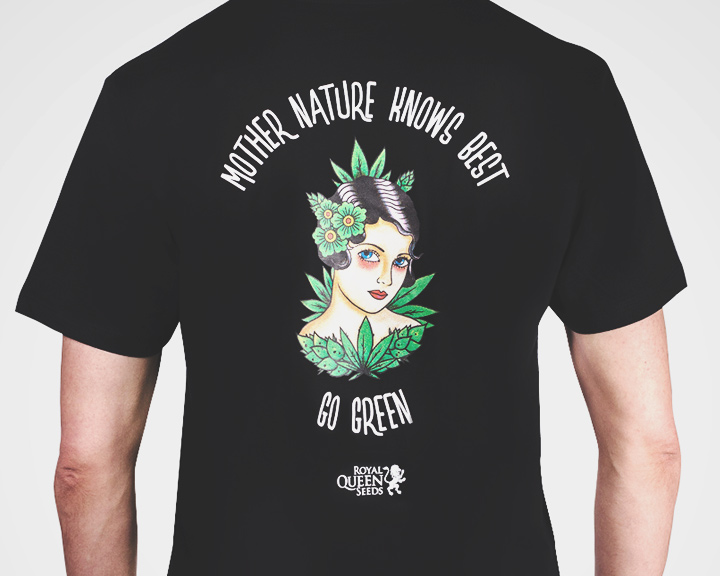 2. RQS Trucker Hat
Support your favorite seed bank with this stylish RQS Trucker Hat, available in both black and green designs. It boasts a classic trucker design, MidPro shape, a durable poly-nylon mesh body, and a cotton sweatband for extra comfort.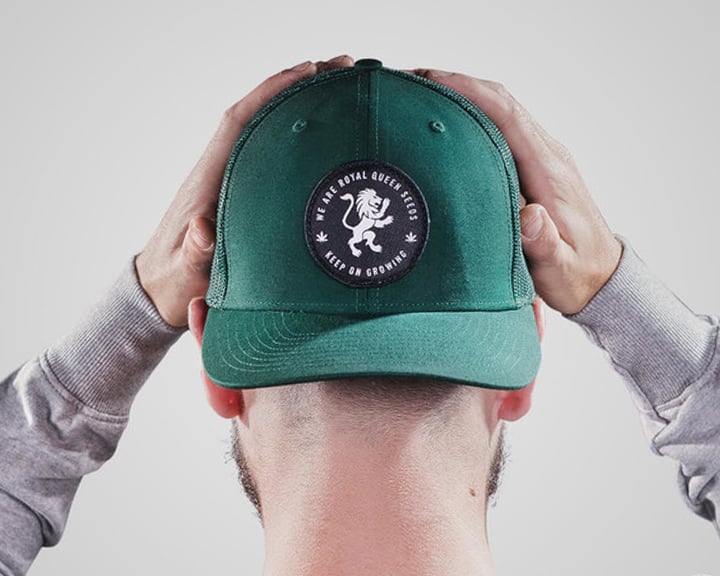 3. RQS Metal Pipe
Every smoker needs a compact, portable pipe. And our Metal Pipe definitely stands out from the cheap, plain pipes you'll find lining the counter at your local headshop. Each RQS Metal Pipe is made from anodised aircraft-grade aluminium and features a heat-resistant borosilicate glass smoke path to maximise the flavor of every hit.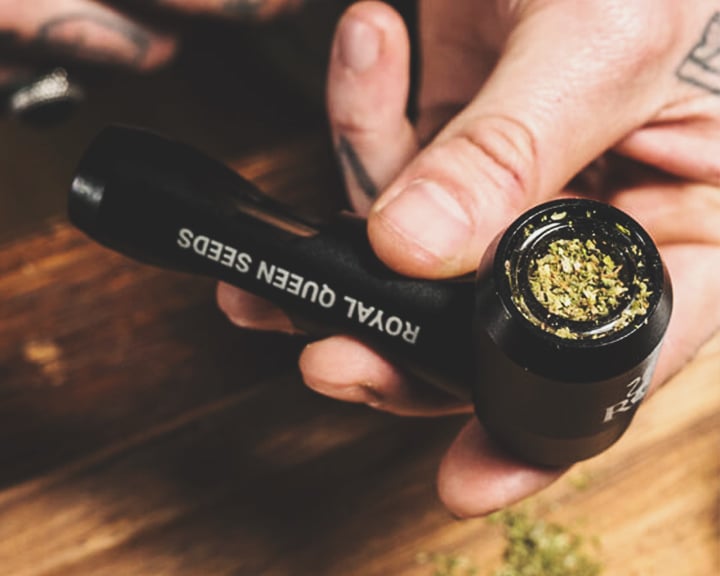 4. Cannabis Diagram Sweatshirt
This is another great gift idea for fashion-conscious potheads and cannabis lovers from all walks of life. As the colder months settle in, this cotton-poly Cannabis Diagram Sweatshirt is great whether you're painting the town or staying in. While its soft-washed dye and printed diagram are super stylish, the ring-spun fabric makes for a durable, high-quality garment that'll easily last multiple seasons.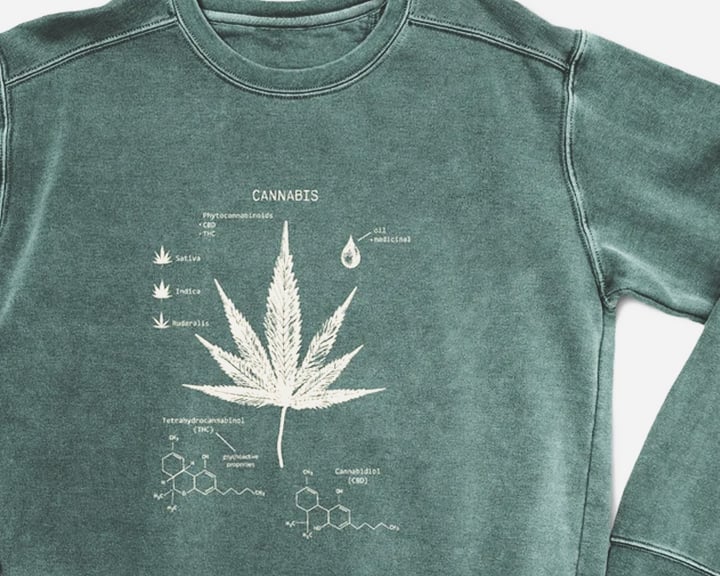 5. 420 Hands Classic T-Shirt
A good t-shirt always makes for a great gift. Available in a wide variety of colors, this Classic T from RedBubble boasts a slightly more subtle ode to weed; perfect for low-profile smokers. Each t-shirt is made from a 90% cotton and 10% polyester blend and features double-sewn necks and joints for extra durability.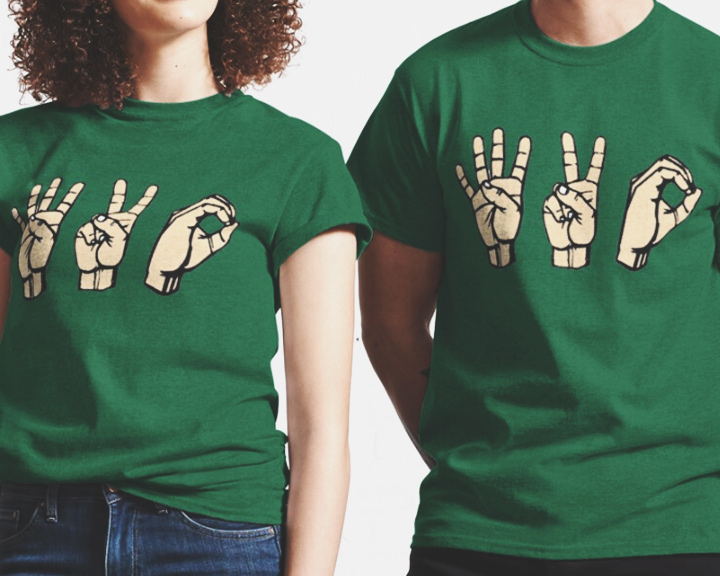 6. Sour Diesel T-Shirt
Got a smoking buddy who just can't get enough of Diesel? This super-soft poly-cotton Sour Diesel t-shirt makes for an excellent gift, featuring a cool vintage Sour Diesel logo in honour of the amazing strain that has been blowing minds since it hit the scene in the 90s. These shirts are all handmade and develop a cool, subtle vintage fade after just a few washes.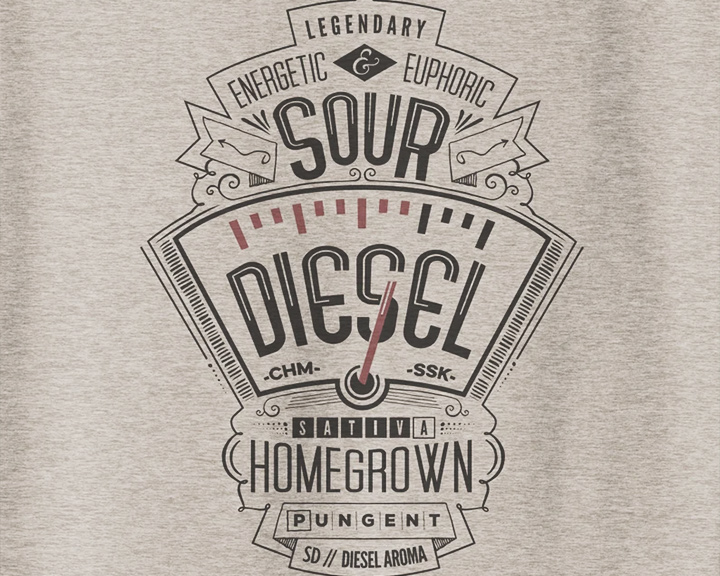 7. Medical Marijuana Bucket Hat
Not only does this bucket hat look awesome with its traditional green and white medical marijuana logo design, but it also offers full protection from the sun and a universal fit (one size fits most, according to Saiyan Stuff). Made from 100% premium polyester, these Medical Marijuana Bucket Hats are super-durable and comfortable (though not extremely breathable).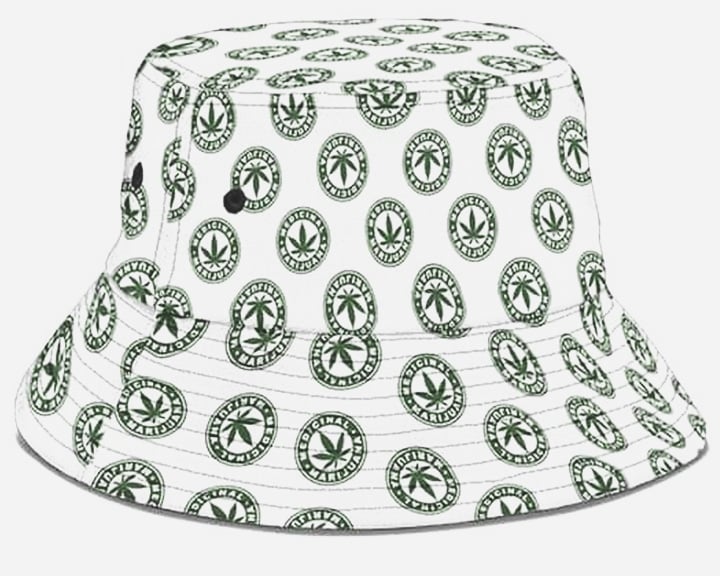 8. Luminous Grow Room Light
What stoner hasn't binge-watched The Office as they toke away at their favorite strain? This sign makes the perfect decoration for any grow room or tent, be it your own or that of a friend. Each Luminous Grow Room Light is 3D-printed on a silk green PLA with white lettering.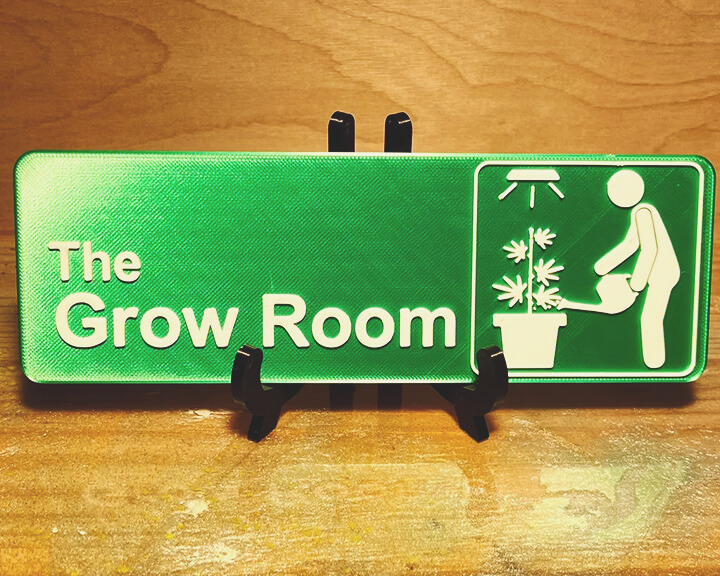 9. Puff Puff Pass Bracelets
These inexpensive Puff Puff Pass Bracelets make the perfect Christmas stocking stuffer. Available in silver, gold, and rose gold, there's a design fit for every preference. And whoever receives one of these bracelets will be constantly reminded of the golden rule of all smoking sessions: "puff, puff, pass". Note that the price of the individual bracelets goes down with larger orders, so consider buying multiple bracelets and sharing the love this Christmas!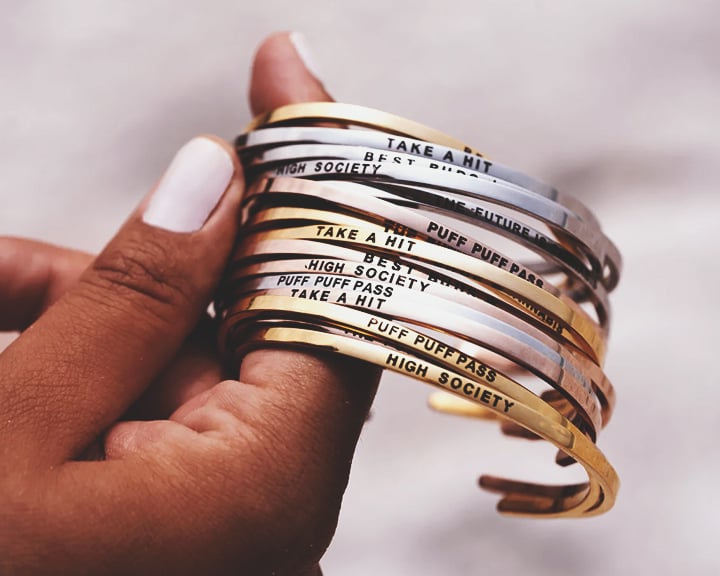 10. THC Hoodie
This navy zip-up THC Hoodie is sure to turn some heads with its large yellow "Δ9 tetrahydrocannabinol" logo printed on the back and sleeve. Made from a 8.8 oz cotton-poly fabric blend with ribbed cuffs and waistband and antique silver zippers/eyelets, this hoodie also screams quality. With a unisex fit and S–3XL sizes, it also makes a great gift for smokers of all sizes and genders.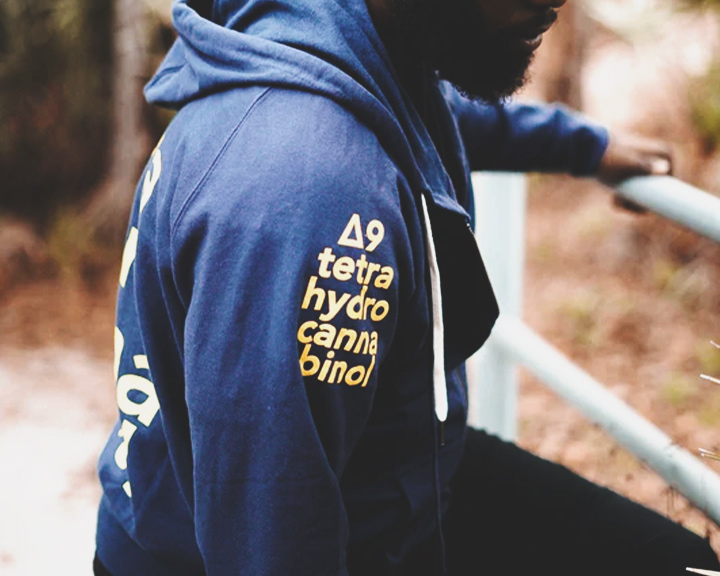 11. Buy Weed From Women Coach's Jacket
Buy Weed From Women (BWFW) is a product design house created by black female cannabis entrepreneur Jasmine Mans. All BWFW apparel is loaded with powerful messages advocating for the legalization of cannabis and a place for women in this budding industry. While we love all BWFW apparel, this Coach's Jacket has to be one of our favorites.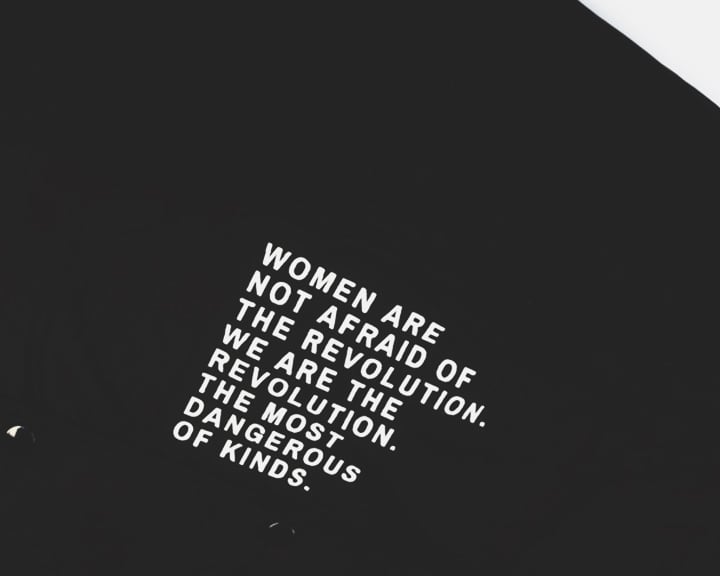 12. Pass Joints Mug
With its spacey design and loud and proud Pass Joints, Not Judgements" decal, this 11oz (11 oz) ceramic **Pass Joints Mug makes a great gift for any stoner. Whether they take it to the office or use it at home to sip their morning cup of joe, this mug makes it super simple to add some 420 vibes to your morning routine. But be aware, Letter Shoppe only made 20 of these, so get yours while you still can!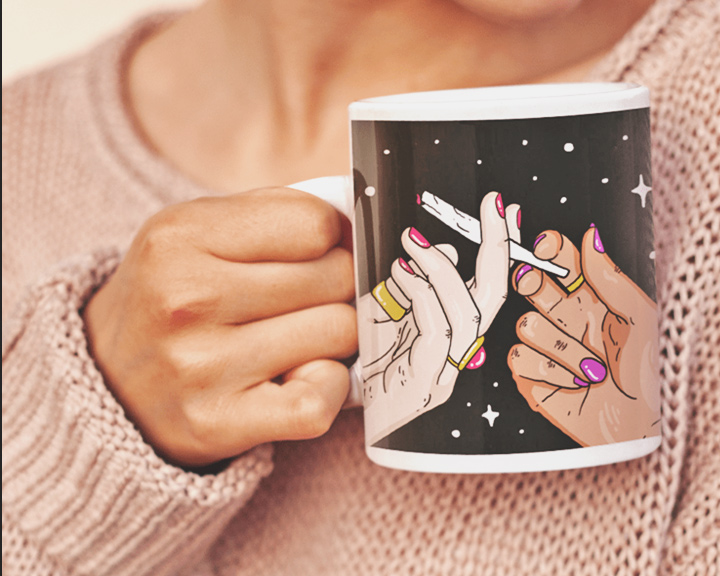 13. Bong Water Mug
In case the Pass Joints Mug is a bit too "out there" for you or your smoking buddies, check out this Bong Water Mug from Mister Green. It looks just like any standard 10oz (10 oz) coffee mug until you spin it around to reveal its bold, black Bong Water print on one side, and Mister Green's trifecta peace logo on the other.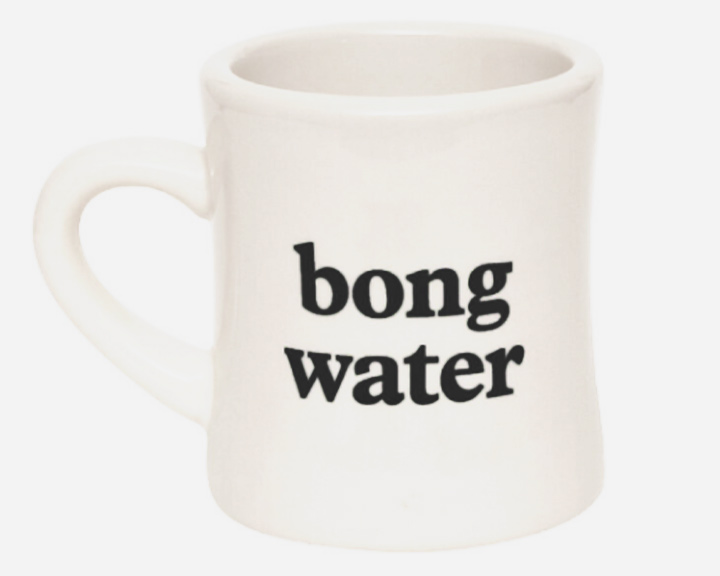 14. Brass Roach Clip
This is another great stocking stuffer for smokers. We've all burned our hands or lips toking on the end of a joint. But those dark days are over with this all-brass, clothespin-shaped Brass Roach Clip from Mister Green. Simply clip your roach on one end and enjoy a leisurely smoking experience right down to the very last puff.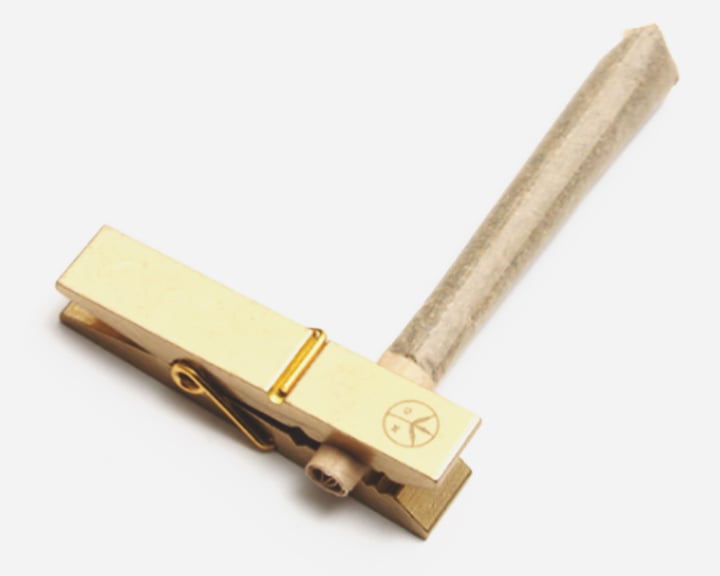 15. I'm High LOL Key Tag
Is that Christmas stocking you got for your smoking buddy still looking a little light? A few of these keychains are sure to do the trick. Available in pink, green, orange, bone, and black, these I'm High LOL Key Tags are sure to put a smile on your buddy's face whenever they pull their keys out of their pocket.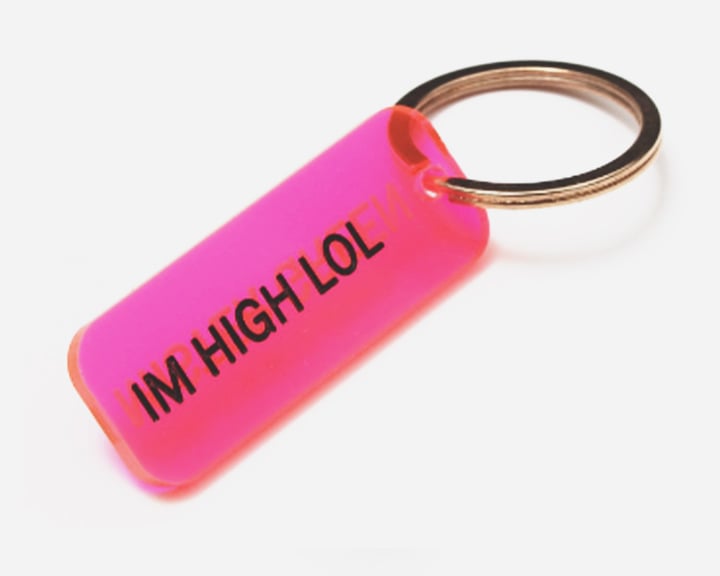 16. Glass Pipe Twister
What stoner doesn't love a glass pipe? No matter how much glassware one has, a new pipe is always a welcome gift. And this Twister Pipe from Zamnesia not only boasts an awesome, psychedelic design but is also handmade from 100% heat-resistant glass. Plus, at under €11, you could even buy one for a friend, and another for yourself!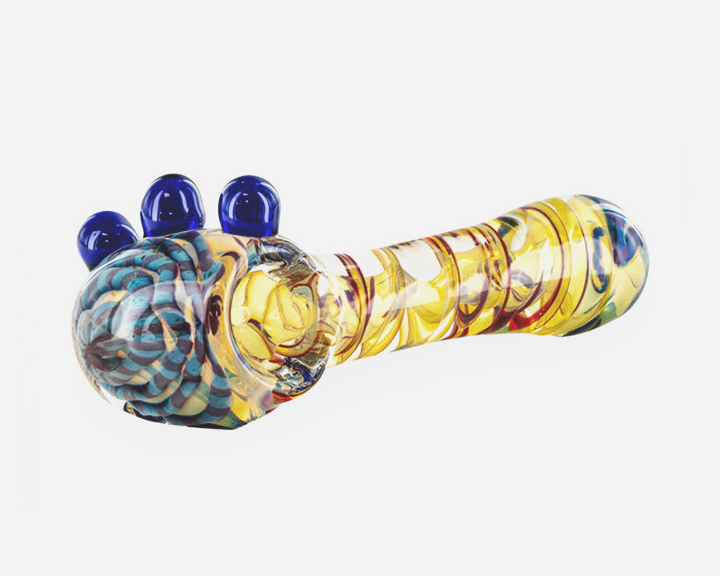 17. Zamnesia Super Pollen Press
A Pollen Press is not something every smoker has, making it a great idea for any serious cannabis lover. And they're not a gimmick—these presses really work! Simply load your press with kief or pollen, turn the handle at the top until it won't twist any further, and voila; you've got perfect, firmly pressed pucks of kief that are easy to store!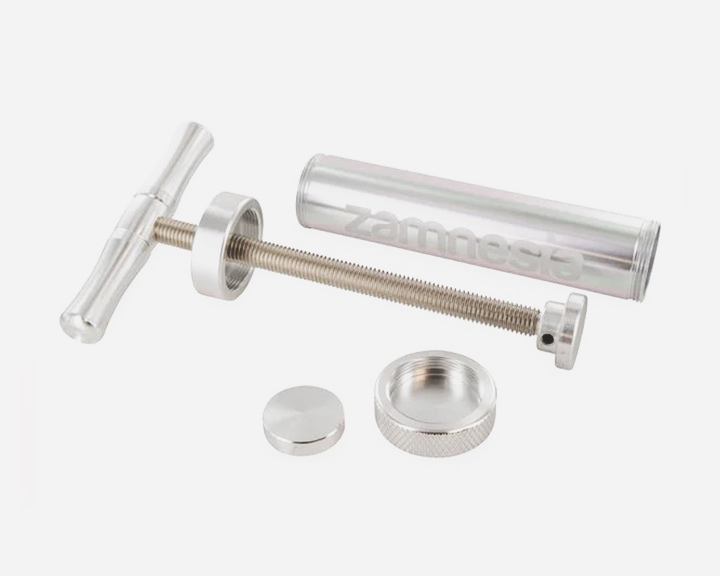 18. Torch Hyper Lighter
Dabs have revolutionised the cannabis space, offering smokers maximum purity and potency with every hit. One piece of equipment you can't go without if you're interested in dabbing is a reliable torch lighter. If you've got a dab-loving smoking buddy, look no further for their Xmas gift, because this Torch Hyper Lighter is bound to blow them away.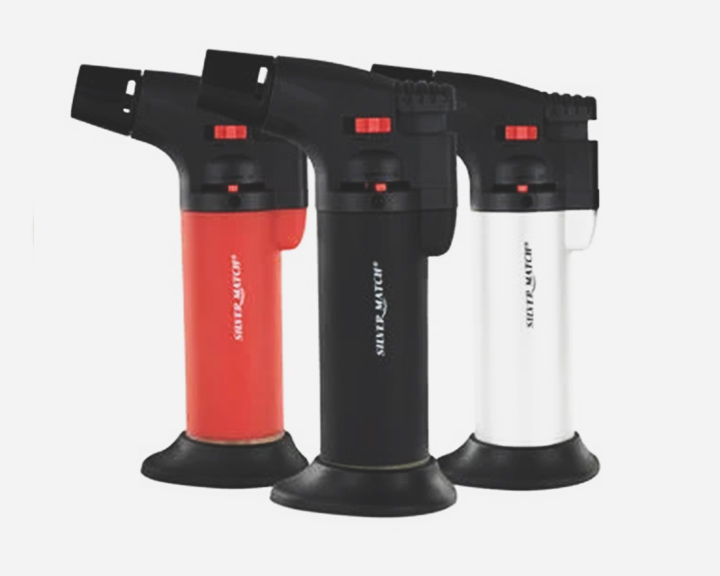 19. DynaVap the B
Vapes can get expensive, but they don't need to be. The B is DynaVap's entry-level vaporizer that delivers outstanding vapor quality without fancy features or a big price tag. The B is also simple to use; just fill the cap, hit it with a torch lighter until you hear a "click", and inhale. Thanks to the B's superb design and build, you'll enjoy high-quality, combustion-free hits at the fraction of a price of the more advanced vapes on the market.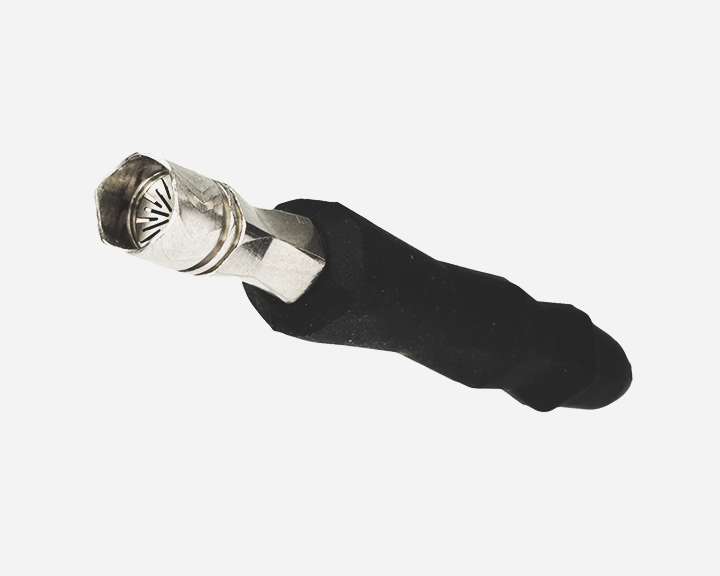 20. Magnetic Bamboo Rolling Tray
Have you ever seen a more beautiful and comprehensive rolling tray? We don't mean to sound cocky, but we doubt it! After all, a lot of thought went into the design of this epic piece, and we just couldn't be prouder. Made from pure bamboo, this tray is held together by strong magnets and features cut-outs for everything you need to get lit—from a grinder to papers and even individual filter tips. What are you waiting for? Get a Magnetic Bamboo Rolling Tray for you or your friend (or both of you!) today.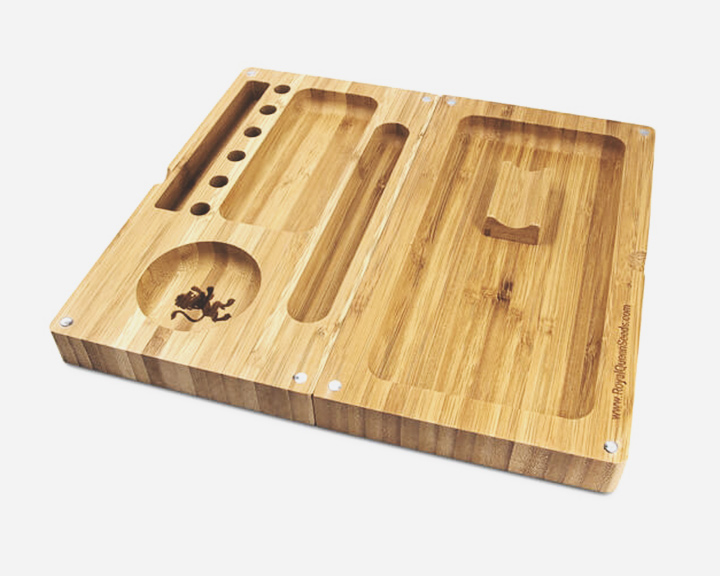 21. Shisha
Last but not least on our list of Christmas gift ideas is this stunning Shisha from Champ Al Malik. Standing at 14.8 inches tall and boasting a beautiful mosaic design, this shisha pipe is sure to be treasured by whoever receives it. It even comes complete with two smoking hoses, so you're bound to get an invite when it's time to light her up!