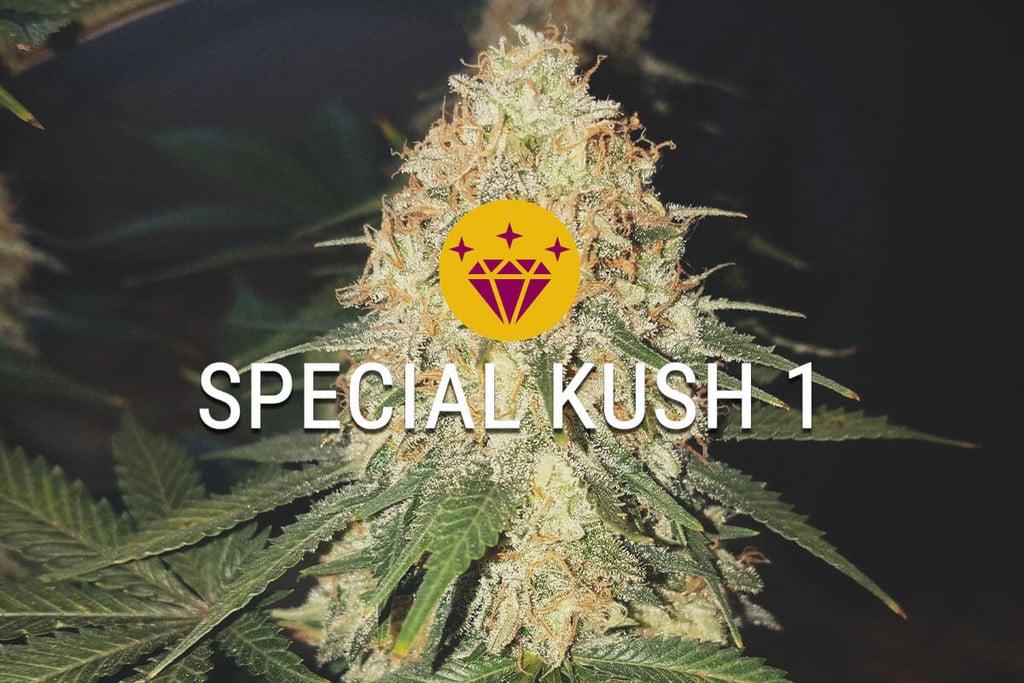 Special Kush 1: A Special Indica Indeed
Do you prefer the stoning body high of indica strains? Do you appreciate the sensory experience that only Kush terpenes can offer? If so, look no further than Special Kush #1!
By
---
Kush genetics have long satisfied indica-loving cannabis users. Their heavy and sedating effects provide a pleasant body high, erase stress, and pack a medicinal punch. Special Kush #1 is a fine addition to the Kush lineage, bearing all of the best traits of any Kush variety, along with its own unique assortment of characteristics.
SPECIAL KUSH #1: GENETIC ANALYSIS
Special Kush #1 possesses an indica-heavy genetic makeup. It features 80% indica and only 20% sativa genetics. Breeders brought this strain into the world by combining two legendary cannabis lineages: Kush and Afghani. Both of these varieties are well-known for their notoriously stoning effects and sticky colas.
Kush genetics descend from the Hindu Kush mountain range—a sequence of rocky structures spanning the Afghanistan-Pakistan border. Most Kush specimens are packed full of terpenes that emanate earthy, peppery, and citrusy scents. It's not uncommon for these flowers to display gorgeous shades of orange, bronze, and purple.
Kush genetics provided a good start in the creation of Special Kush #1, but the Royal Queen Seeds breeders wanted to tip the scales further to the indica side. And they knew exactly what they had to do.
They started to germinate Afghani seeds to find the best specimens at their disposal. Afghani plants are almost entirely indica, with a purity of 90–100%. These landraces also call the Hindu Kush mountains home.
It's not entirely clear how they ended up in the Western world, but legend has it that strain hunters managed to swipe some wild seeds before the Soviet invasion commenced in 1979.
Alongside their purity, Afghani landraces boast a relaxing body buzz and irresistible tastes of hash and spice.
After several generations of crossing, breeders were delighted with the results. The progeny possessed almost complete indica dominance, extremely dense colas, and impressive resin production.
GROWING SPECIAL KUSH #1
Special Kush #1 provides rewarding yields both indoors and outdoors. Its Hindu Kush genetics allow it to tolerate a range of temperatures, from warm summers near the equator to colder growing seasons in northern latitudes.
Special Kush #1 performs well indoors, where it peaks at a height of 1m. Expect a yield of 425–475g/m² after a brief flowering time of 7–8 weeks.
Outdoor plants go against the grain of typical indica morphology and peak at a height of 270cm. Prepare to harvest anywhere between 500–550g/plant at the end of September.
Special Kush #1 produces tall and densely packed flowers. Each of its colas hangs heavy with trichomes and houses tendril-like pistils.
The strain tends to develop a bushy and crowded canopy. Growers can control this trait by topping and defoliating to allow more light to access internal bud sites.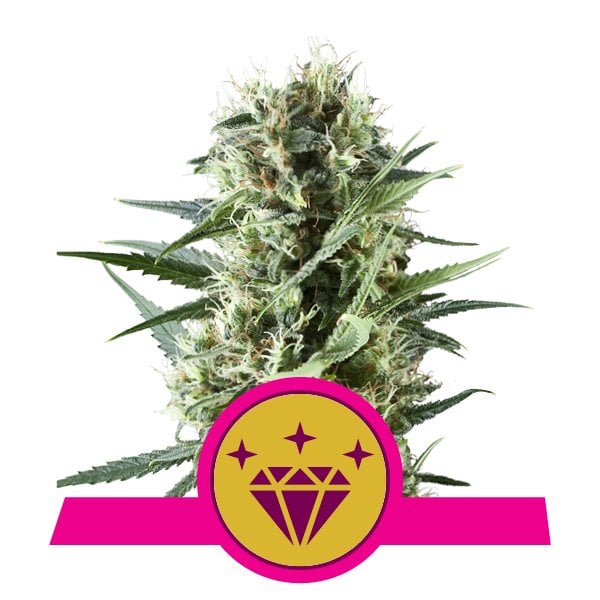 Special Kush 1
Afghan x Kush
425 - 475 gr/m2
60 - 100 cm
7 - 8 weeks
THC: 17% (aprox.) / CBD: Low
| | |
| --- | --- |
| | 20% Sativa, 80% Indica, 0% Ruderalis |
| | 500 - 550 g/per plant (dried) |
| | 200 - 270 |
| | Late September |
| | Clear and energetic |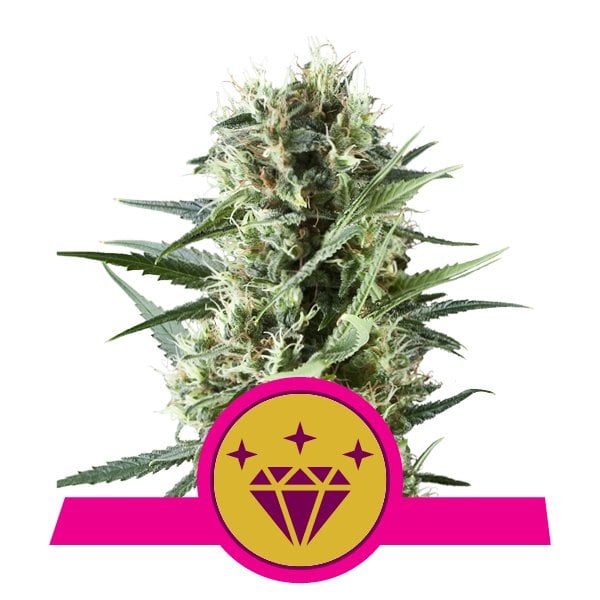 | | |
| --- | --- |
| | Afghan x Kush |
| | 425 - 475 gr/m2 |
| | 60 - 100 cm |
| | 7 - 8 weeks |
| | THC: 17% (aprox.) / CBD: Low |
| | |
| --- | --- |
| | 20% Sativa, 80% Indica, 0% Ruderalis |
| | 500 - 550 g/per plant (dried) |
| | 200 - 270 cm |
| | Late September |
| | Clear and energetic |
EFFECTS OF SPECIAL KUSH #1
Special Kush #1 provides a strictly indica experience. Its effects unlock the muscles, reduce tightness, and temporarily ease pain and tension. The strain delivers an effective and fast-acting high.
A THC level of 17% provides a high that occupies the middle ground between subtlety and strength. It stones the body enough to impart medicinal effects, but keeps the mind clear and functional. You can blaze these flowers throughout the day for therapeutic relief without compromising your mind.
Musicians and creatives have long praised Kush genetics as the source of their inspiration. Many artists rap or sing of their effects, and writers enjoy becoming locked into the creative flow only Kush strains can inspire. Spark a joint of these flowers next time you want to write, paint, or jam for amazing results!
FLAVOUR AND AROMA
Special Kush #1 shocks the olfactory system with delightful scents and tastes of pine, mint, pepper, and spice. These flavours make it a great option when looking to craft edibles.
Special Kush #1 inherited its terpene profile from both parent strains. Kush passed down high levels of the anti-inflammatory terpene caryophyllene and the sedating terpene myrcene, while Afghani passed down high levels of pinene and ocimene.
SPECIAL KUSH #1: STICKY, STINKY, AND STONING
Special Kush #1 will satisfy every indica lover out there. Its sensible high provides all the benefits of an indica variety without excessive sedation. And, its flavourful flowers make every session a treat!