Runners And Cannabis: Ways Weed Can Enhance Your Training
Studies show that a runner's high and a cannabis high are both stemmed from a form of cannabinoids, so it only makes sense for athletes to incorporate weed with running to enhance training.
By
---
The lazy stoner stigma has it that weed is a drag, so you might not think that smoking a joint before a long run is a good idea. But if you're one to trust science over opinion, then here's a fun fact that will encourage you to spark up before you hit the track. Most runners know that it is a runner's high that makes the sweat and rapid heartbeat all worth it. A runner's high makes you feel alive, relieved, and pain-free all at the same time, no matter the distance you just ran. Sound familiar? If so, then you've probably smoked pot in your day.
A runner's high and a cannabis high feel the same for a good reason. As it turns out, they're loosely connected because both are the result of processes within the endocannabinoid system, with the runner's high being caused by endocannabinoids your body produces naturally, and that of cannabis by cannabinoids, some of which show a high similarity to endocannabinoids. Take anandamide, for example, an endocannabinoid that boosts your mood and relieves pain. As you can imagine, pairing the therapeutic benefits you get from cannabis with what you get from within would provide double the gains, many of which could give weed-smoking runners an advantage over those that refrain.
When it comes to runners and cannabis, smoking isn't even necessary. There are topicals, edibles, and vaping oils that can be incorporated into exercise as well. In countless ways and with many methods, runners can enhance their training with cannabis. Here's how.
HYBRID STRAINS CAN PROVIDE AN ENERGY BOOST AND GET YOU IN GEAR BEFORE A RUN
Even the most devoted runner dreads running from time to time. Between lack of sleep, motivation, and other factors, exercise can require a lot of self-convincing some days. You can waste hours debating whether or not you want to slip on your sneakers and get to stepping. Or, you can try firing up a hybrid strain for a boost of get-up-and-go instead.
While sativa strains boast the ability to provide you with a burst of energy, more often than not, it's more of a mental benefit than a physical. As for indica strains, people don't say they put you " on the couch" for nothing. You certainly don't want to get drowsy before hitting the pavement. That's why a hybrid, like Royal Cookies or Sour Diesel, is the best strains for runners. In addition to supplying you with drive, hybrids possess manageable body effects for the perfect, balanced high.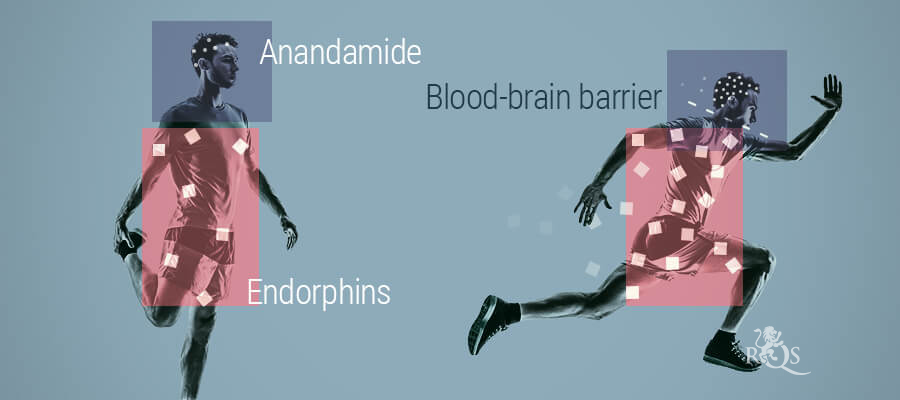 TOPICALS SPEED UP THE RECOVERY PROCESS AND KEEP YOU MOVING
Post-workout soreness and injury is plenty to keep a runner from doing what they love. Fortunately, they don't have to sit around long thanks to cannabis-infused topicals. From reducing pain and inflammation to easing sore, tired muscles, topicals are a quick way to speed up the recovery process and get you back on track. No pun intended.
There are all sorts of topicals targeted towards athletes, including lotions, creams, salves, and more. Even if they're not aimed at an active audience, runners can still utilize their benefits pre and post run. And if you have sensitive skin, products like CBD creams can be utilised to give you the best of both: skin care and post work out recovery. But regardless of your skin type, there's a cannabis topical for every runner.
LOW-DOSE EDIBLES WILL ENCOURAGE YOU TO GO THE EXTRA DISTANCE
A random pot brownie your buddy baked, in more ways than one, doesn't make for a smart mid-run treat. Not only is it loaded with sugar, but the dose is also unclear, meaning it could catch you off guard in the middle of a run and might even get you too stoned. Low-dose edibles that contain anywhere from 5 to 15mg of THC, however, are great for giving an extra boost. If you find yourself beginning to slack off after running a few miles, pop a sugar-free gummy into your mouth, and you'll pick up the pace and make your way to the finish line sooner than later.

INDICA STRAINS WILL HAVE YOU SLEEPING LIKE A BABY AND WAKING UP FEELING REFRESHED AND REJUVENATED
If ever a long, invigorating run keeps your mind racing, or, you're so sore to the point where you're unable to sleep, an indica strain will help drift you off into a peaceful slumber. Again, indicas are known for their overly relaxing effects. So if ever you need to rest up big time for a marathon or just your everyday morning run, smoking on an indica strain like Northern Light or ICE will put you out and provide the best nights sleep. In return, you'll wake up feeling well rested and alert and ready to take off.