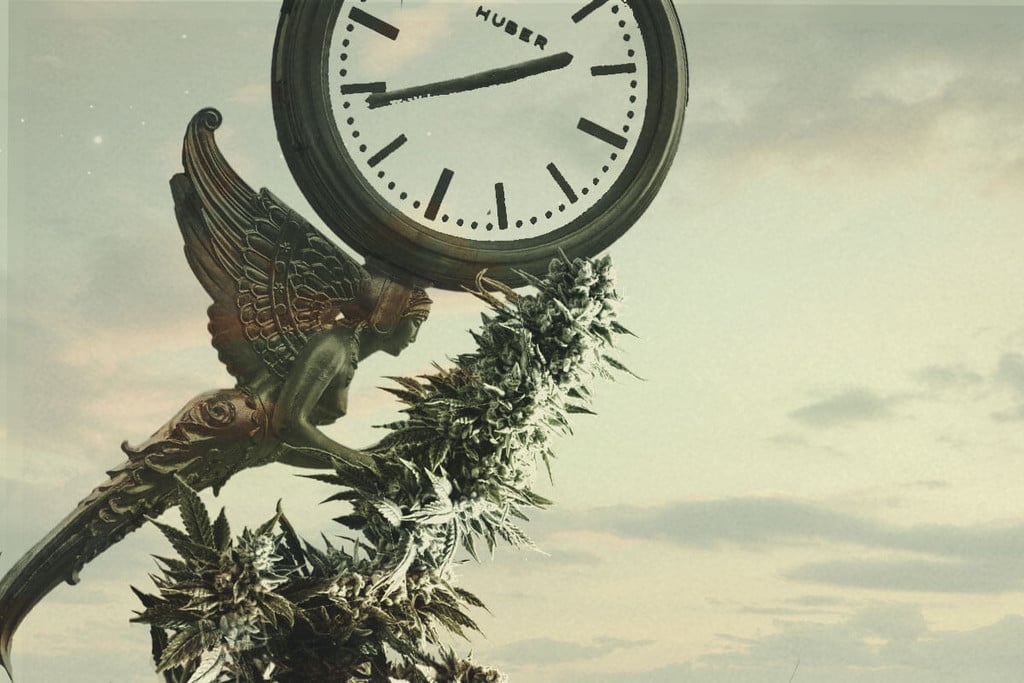 How Safe (Or Unsafe) Is Long-Term Cannabis Use?
With a changing attitude toward cannabis, both medicinal and recreational, cannabis use is also rising across many regions of the world. But just how safe is long-term cannabis use, really?
By
---
Opinions about cannabis are changing, there's no doubt about it. Whether it's for medicinal or recreational purposes, cannabis use is much more widely accepted in many parts of the world. However, there's still a lot we don't know about cannabis, including just how safe it really is, especially in the long-term.
ARE THERE RISKS OF SHORT-TERM CANNABIS USE?
At RQS, we love cannabis, and we think honest, open discussion about its effects is key in breaking down the years of stigma built up around the plant. So, let us start by looking at the short-term effects cannabis has on the body:
Cannabis receptors[1] are found all around the body. CB1 receptors are found in extremely high concentrations throughout many regions of the brain (including the cerebellum, hippocampus, cerebral cortex, basal ganglia, hypothalamus, amygdala, and more). CB2 receptors, on the other hand, are found in immune cells and some neurons.
By targeting those receptors, cannabis can cause changes in mood, memory, appetite, coordination, pain sensation, perception, and more. Think of the characteristics of a cannabis high: euphoria, relaxation, increased appetite, altered perception of time, and different ways of thinking. Cannabis can also temporarily increase the pleasure we feel from eating, having sex, listening to music, or looking at art, etc.
Cannabis can't cause a lethal overdose, and there is no recorded case of anyone dying as a direct result of consuming too much cannabis. However, some cannabinoids (especially THC) can cause unpleasant effects when taken in high doses. These include:
• Problems thinking straight or problem-solving
• Short-term memory loss
• Racing thoughts
• Anxiety
• Perspiration
• Nausea and vomiting
Smoking cannabis, just like smoking tobacco or any other dried plant material, can also cause acute irritation of the respiratory tract.
CANNABIS-INDUCED PSYCHOSIS: IS "REEFER MADNESS" REAL?
Google "risks of cannabis use" and you'll find mentions of CIP, or cannabis-induced psychosis. As the name suggests, CIP is a transient psychotic episode (characterised by symptoms like paranoia, delusions, depression, ruminations, anxiety, etc). In 2018, a Canadian lawyer even blamed CIP for causing him to accuse a stranger of being a terrorist and breaking his ribs with a baseball bat.
But just how real is cannabis-induced psychosis? Well, there's plenty of debate about whether cannabis can induce an acute psychotic episode. In fact, there's a lot of debate[2] about the link between cannabis and mental illness in general.

THE LONG-TERM RISKS OF CANNABIS USE
In the short-term, the effects of using cannabis are quite mild. In the long-term, however, cannabis use does have some more significant risks.
CANNABIS CAN CAUSE SMOKING-RELATED HEALTH RISKS
While cannabis users love to think that smoking cannabis is healthier than smoking tobacco, that simply isn't the case. Studies[3] show that cannabis smoke contains many of the same harmful toxins as cigarette smoke.
The health risks of smoking cannabis come from combustion. Smoke from combusting virtually anything contains a plethora of carcinogens, toxins, and irritants. When you inhale cannabis smoke, you are directly introducing those chemicals into your body.
CANNABIS CAN CAUSE CHANGES TO BRAIN STRUCTURE
There is research to show that cannabis can affect brain structure. A 2014 study[4] published in the journal Neuropsychopharmacology observed how cannabis affected brain structure in a group of regular cannabis users versus a group of occasional users. The study found that increased cannabis use correlated with a reduction of gray matter (which contains most of the brain's neurons) in areas of the brain including the medial temporal cortex, temporal pole, parahippocampal gyrus, insula, and orbitofrontal cortex. These areas are rich in CB1 receptors and play important roles in "motivation, emotional, and affective processing".
The results from this study are in line with the results of other, animal-based studies.
CANNABIS AFFECTS LEARNING, MEMORY, AND ATTENTION
Research also shows that cannabis can affect our ability to learn and remember. How it does so, however, isn't very clear.
A 2016 study[5] published in the JAMA Internal Medicine journal found a strong association between long-term exposure to marijuana and worsening verbal memory in middle-aged people (aged 18 and 30 years).
The study included a sample of over 5,000 participants who were asked to self-report on their cannabis use and then partake in tests for verbal memory, processing speed, and executive function.
The study found that, on average, for every 5 years of regular cannabis use, one out of two participants remembered 1 word fewer from a list of 15 previously shown to them.
However, other studies also suggest that cannabis may help reduce the cognitive decline associated with old age. In 2017, research[6] published in Nature Medicine showed that while THC negatively impacted young mice in their performance on cognitive tests, it had the opposite effect on older mice.

CANNABIS CAN CAUSE DEPENDENCE AND ADDICTION
No matter how much you love cannabis, it's important that you're aware it can cause addiction. When THC binds to CB1 receptors, the endocannabinoid system naturally downregulates. When this happens, it produces fewer endocannabinoids and fewer receptors. With regular use, this means you'll naturally build up a tolerance to THC and will need higher doses to get the same results.
Over time, regular cannabis users can also develop a dependence. The endocannabinoid system is naturally a very smart system. In stressful situations, for example, the endocannabinoid system increases endocannabinoid levels in response to an increase in cortisol. When people use cannabis to deal with stress, THC actually occupies the spot of endocannabinoids like anandamide and 2-AG, affecting the endocannabinoid system's ability to naturally cope with stress in the future. This can result in people feeling dependent on cannabis in stressful situations.
In essence, cannabis addiction occurs when someone uses cannabis, feels it has a negative impact on their life, and wants to quit using it—but can't.
CANNABIS HAS BEEN LINKED TO MENTAL ILLNESS
Yes, there is research to show that cannabis can affect mental health. The link between weed and mental illness, however, isn't very well understood. It was previously thought that cannabis can cause psychosis and schizophrenia, but that doesn't seem to be the case. Instead, some researchers have argued that cannabis might bring forth the onset of mental illness in people who are already predisposed to such conditions. However, we still don't really understand how cannabis affects our mental health.
A NOTE TO YOUNG CANNABIS USERS
So, now you understand both the short and long-term effects of cannabis. With responsible use, however, you should be able to enjoy cannabis freely without worrying about exposing yourself to any serious risks.
It is important to note, however, that young people should steer clear of cannabis. The endocannabinoid system plays a key role in brain development, from life in the womb right on through to puberty and into adulthood. Hence, it is strictly recommended that young people whose brains are still developing NOT use cannabis.