Tangie: An Uplifting, Citrusy Sativa
Breeders originally created Tangie as a tribute to Tangerine Dream, and they did a fine job! This sativa-dominant progeny of Skunk #1 and California Orange produces flowers that are packed with fruity and skunky molecules. Take just one hit to experience motivating and creative effects.
By
---
What do you know about Tangie? If you've ever walked into a Dutch coffeeshop, you probably saw this strain on the menu. But have you experienced her uplifting high and complex terpene profile? Get to know everything about this cultivar below, including her history, growing tips, and effects.
---
The History of Tangie Genetics
Tangie weed has become synonymous with energy, euphoria, and motivation. This much-respected cultivar was an instant hit in the European cannabis mecca of Amsterdam. Breeders created it as a tribute to Tangerine Dream, a legendary zingy cultivar that rose to fame in the 1990s. In an attempt to mimic this classic, breeders crossed parent strains California Orange and Skunk #1.
To get a true appreciation of Tangie, we need to briefly cover where she came from. Let's start with California Orange.
This perfectly balanced hybrid dates back to the 1980s. For the time, her THC content of 13% offered a substantial high. Her unique aromas of lavender, cloves, and lemon also made her a hit among connoisseurs of the day.
Using this strain as a genetic foundation for Tangie, breeders then introduced Skunk #1 into the equation. This cannabis classic doesn't require much of an explanation. Her genetic origins remain a mystery, but Afghan, Mexican, and Colombian landraces all played a role. Skunk #1 delivers a hard-hitting and stoning high. To Tangie, she passed down excellent resin production and dense colas.
After pairing these two varieties, breeders developed a stable and high-performing phenotype ready for the market.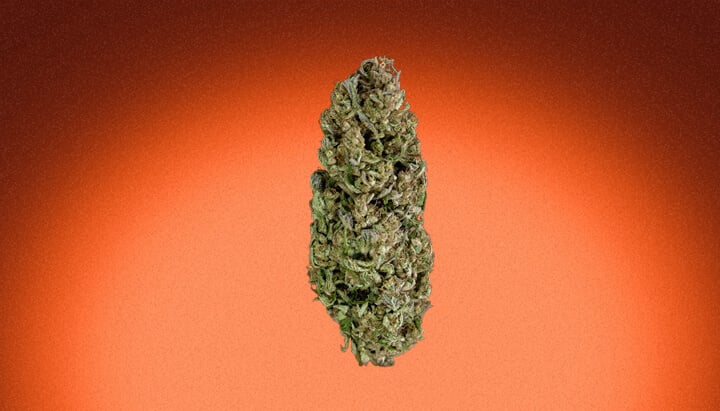 How Did Tangie Become So Popular?
Tangie quickly amassed popularity following her release. Growers and smokers took an immediate liking to her fruity terpene profile and energising effects. Walk into any coffeeshop in Amsterdam, and you'll likely see Tangie on the menu. Upon seducing tourists and locals alike, she worked her way into grow tents all over the world. Tangie went on to win second place in the Best Sativa category at the Amsterdam Cannabis Cup in 2014.
What Is Tangie Like to Grow?
Tangie features a heavily sativa-dominant genetic profile. She grows tall both indoors and outdoors. Her lanky structure features long internodes and large, narrow leaflets. She requires plenty of nitrogen to fuel her growth during the vegetative phase. Ionic salts work well, but seaweed, worm castings, and compost teas offer an effective organic approach.
Despite her sativa dominance, Tangie features a relatively short flowering time of 9–10 weeks, and produces up to 550g/m² indoors. Expect large yields outdoors as well, and prepare to harvest from late September to early October.
Tangie: Cultivation Difficulties
Tangie requires heavy feeding to fuel growth and secure a rewarding harvest. Her tall height can also quickly become a problem. If you're low on space, you'll need to train her early during the vegetative phase. Both main-lining and LST are good ways to promote horizontal growth and create a more uniform canopy. She'll also fill out a ScrOG net well; this technique will keep her low to the ground while boosting productivity.
Flavour and Aroma of Tangie
The Tangie weed strain produces a complex fruity and skunky scent. Several terpenes contribute sweet, earthy, and sour notes, whereas volatile sulphur compounds add touches of fuel and skunk.
You'll get a good feel for these terpenes in joints and bongs. However, you'll get more of an appreciation for them when vaping at a low temperature. Additionally, they work well in savoury edibles, including sauces, dressings, and soups.
Tangie: A Look at Her Terpenes
You're aware of the scents and tastes of the Tangie strain. Now, let's look at some of the major terpenes responsible for such sensory delights:
Myrcene: Found in hops and mango, this terpene contributes flavours of earthiness, musk, and cloves. It adds a relaxing element to Tangie's otherwise lively high.
Terpinolene: Less common in many other strains, Tangie serves up plenty of this fresh and woody terpene. Alongside other chemicals, terpinolene directly contributes to her elevating high.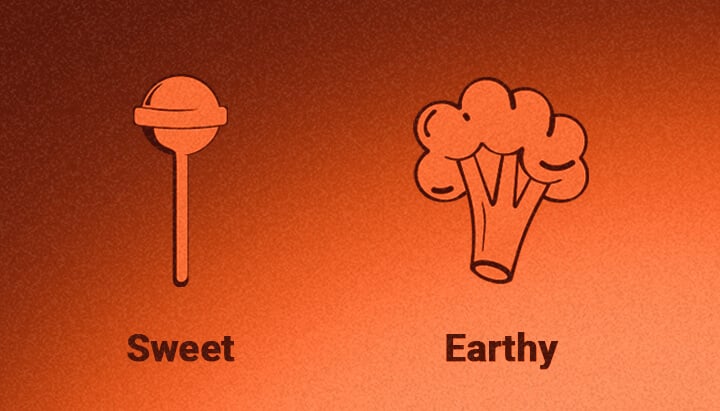 Effects of Tangie
So, what can you expect when you fire up a bowl, blunt, or joint of Tangie flowers? After her complex flavours begin to fade, you'll feel her THC content of 21% start to take hold. At first, your thinking will become sharper and more clear. Within minutes, you'll experience a barrage of creative thoughts and a desire to get things done.
The energising and motivating effects of Tangie make music sound incredible. Put on some tunes and pursue whatever you fancy doing at the moment. Some smokers like to hit some Tangie before heading to the gym, whereas others prefer to chase creative endeavours at home.
Eventually, her energising effects will start to wane. Enjoy her warm afterglow, or take another hit to maintain focus and inspiration for longer.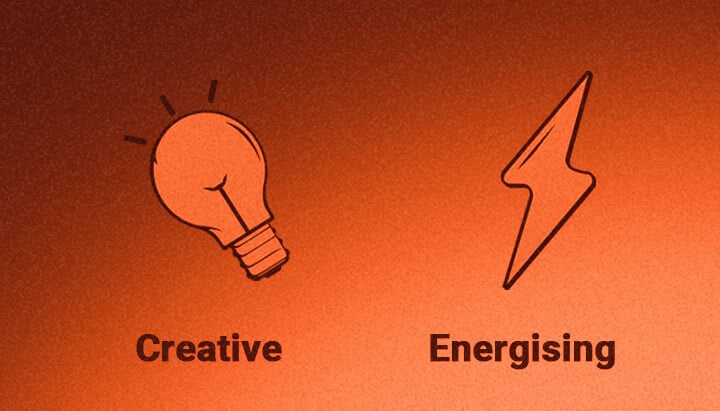 RQS Strains Related to Tangie
Search through the Royal Queen Seeds catalogue, and you'll come across some relatives of Tangie. While they aren't exactly siblings, these "cousins" of Tangie have a shared ancestor. Find out why you should consider them for your grow room below:
Skunk XL: This mighty strain descends from Skunk #1 and Afghan. This powerful duo passed down impressive productivity and big, sticky colas. Her Skunk heritage and fruity terpenes make the experience very similar to smoking Tangie.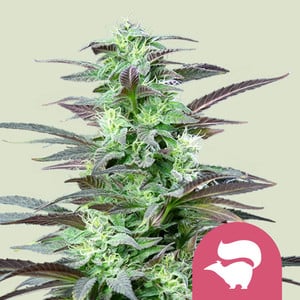 | | |
| --- | --- |
| | Skunk 1 x Afghan |
| | 600 - 650 gr/m2 |
| | 60 - 100 cm |
| | 8 - 9 weeks |
| | THC: 17% |
| | |
| --- | --- |
| | Sativa 50% Indica 50% |
| | 625 - 675 gr/plant |
| | 160 - 200 cm |
| | October |
| | Balanced, Clear, Stoned |
Special Queen 1: This progeny of Skunk and Power Bud produces gorgeous colas spattered with green, purple, and orange. She delivers a balanced high that motivates the mind while relaxing the body. Enjoy tastes of earthiness, fruit, and skunk.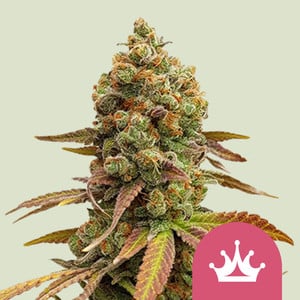 | | |
| --- | --- |
| | Power Bud x Skunk |
| | 500 - 550 gr/m2 |
| | 80 - 140 cm |
| | 8 - 9 weeks |
| | THC: 18% |
| | |
| --- | --- |
| | Sativa 50% Indica 50% |
| | 500 - 550 gr/plant |
| | 200 - 270 cm |
| | Late September |
| | Long Lasting , Physically Relaxing, Powerful |
Tangie: A Tasty Daytime Strain
The Tangie strain has fuelled countless wake-and-bake sessions for smokers all over the world. From her humble roots in Amsterdam, she quickly surged in popularity among creative and productive stoners. Her large yields and complex terpene profile are the cherry on top!